Pavilion KL launched 'Dream Diwali' – an inspired Diwali campaign held from now until 14 November 2018, celebrating this year's Festival of Lights. Inspired by the beauty, grace and magnificence of the peacock, the focal point of 'Dream Diwali' is a jaw-dropping, must-see 'Dream Kolam' at the mall's Centre Court.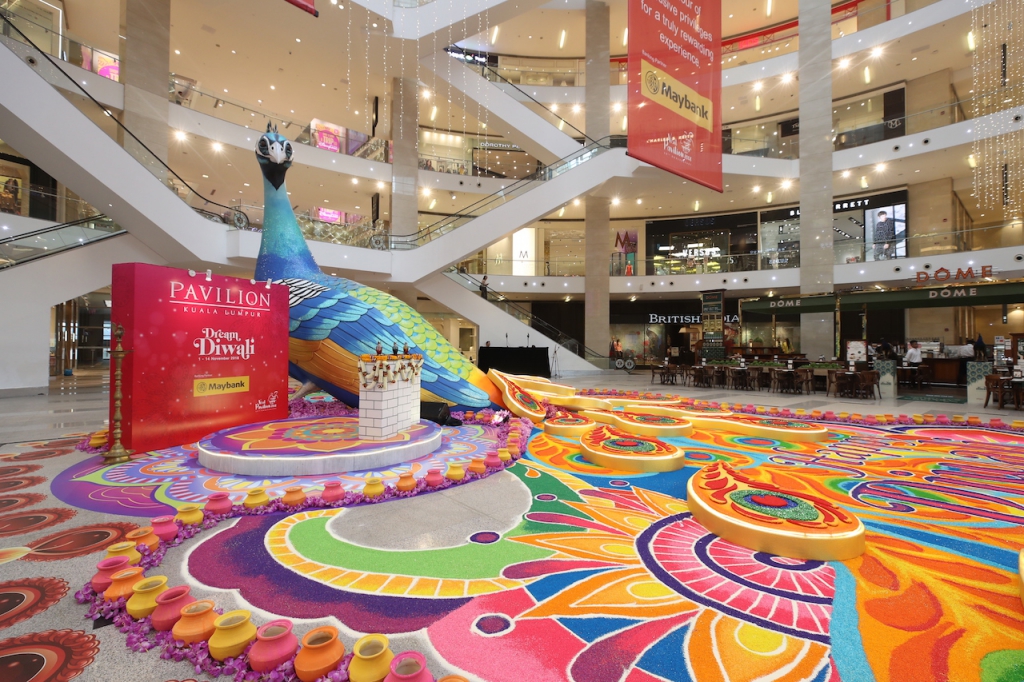 With the belief that Goddess Lakshmi only visits homes that are sparkling with beautiful kolams, the stunning 'Dream Kolam' spreads over 3,000 square feet, showcasing a magnificent, 20 feet tall peacock – an extravagant, vivid art piece infused with LED lights, made from fabric, foam and robust-coloured rice grains to create a stunning display. It showcases a unity of colours, representing good luck and prosperity.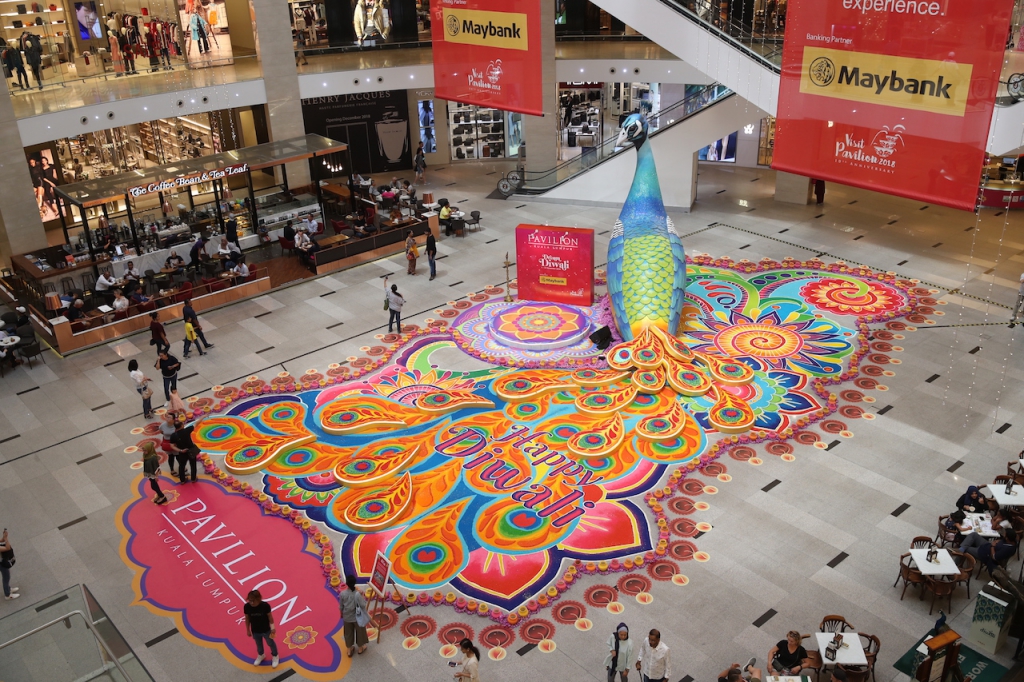 'Dream Diwali' invites Malaysians and visitors of all races, nationalities, religions and ages to converge for a feast of the senses in the heart of Bukit Bintang, with vivid decorations, stunning performances and fabulous shopping deals. A highlight is a peacock-themed exhibition at the Spanish Steps until 11 November, featuring a special curation of peacock-themed pieces found at the mall, ranging from fashion, jewellery, home decor, beauty products, services and more.
Read also: Satisfy Your Sweet Tooth at at Pavilion KL's Ice Cream Festival | Oct 20 – 21