In celebration of this year's Deepavali, Pavilion KL has launched 'Flavours of Diwali' – a joyous Deepavali event which is inspired by the symbols which reflect the true essence of Deepavali. Flavours of Diwali will showcase the most creative and largest kolam design in collaboration with Limkokwing University of Creative Technology, which will be featured in the Centre Court of the mall from now until 23 October 2017.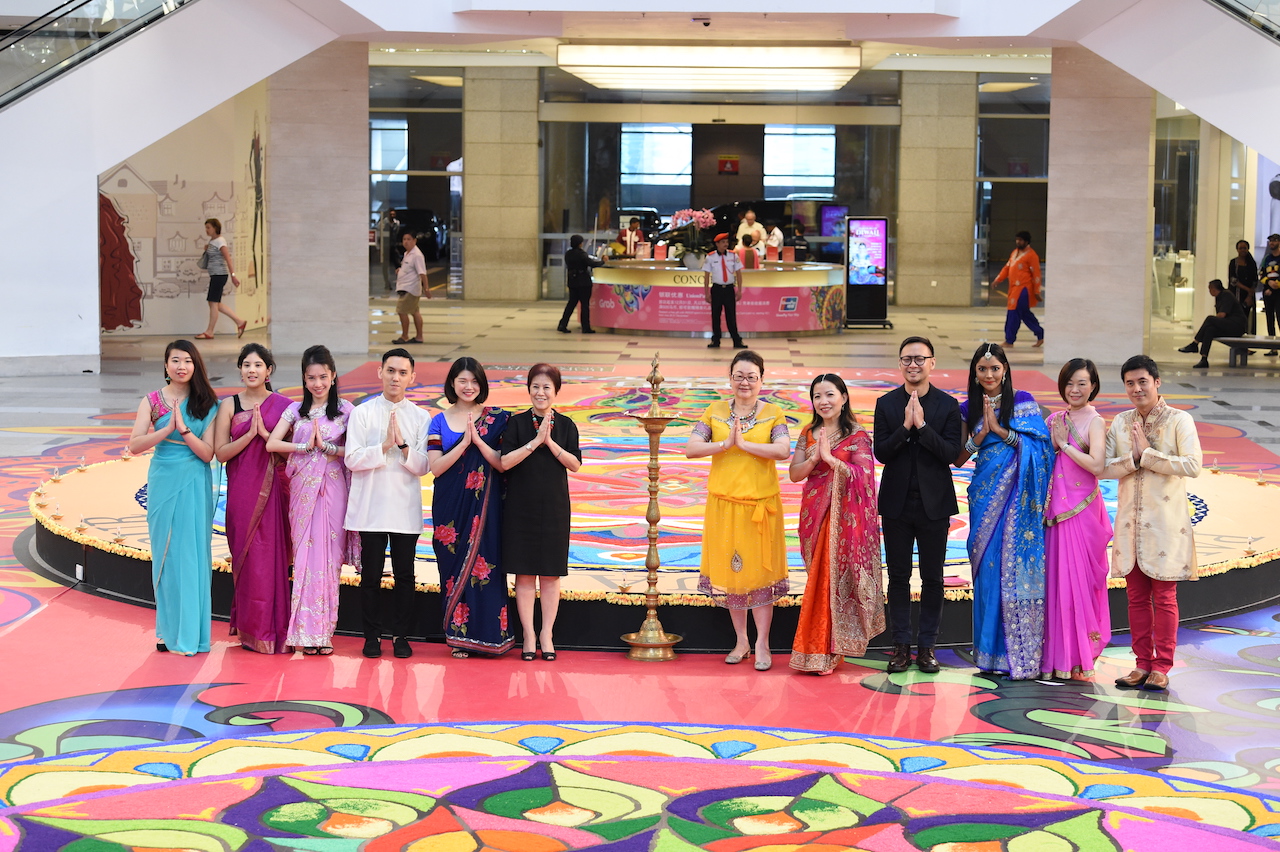 Flavours of Diwali invites Malaysians to come together for a feast of the senses in the heart of Bukit Bintang, with colourful, vivid decorations, stunning performances, fabulous shopping deals and mouth-watering dishes, some created exclusively for the festive period.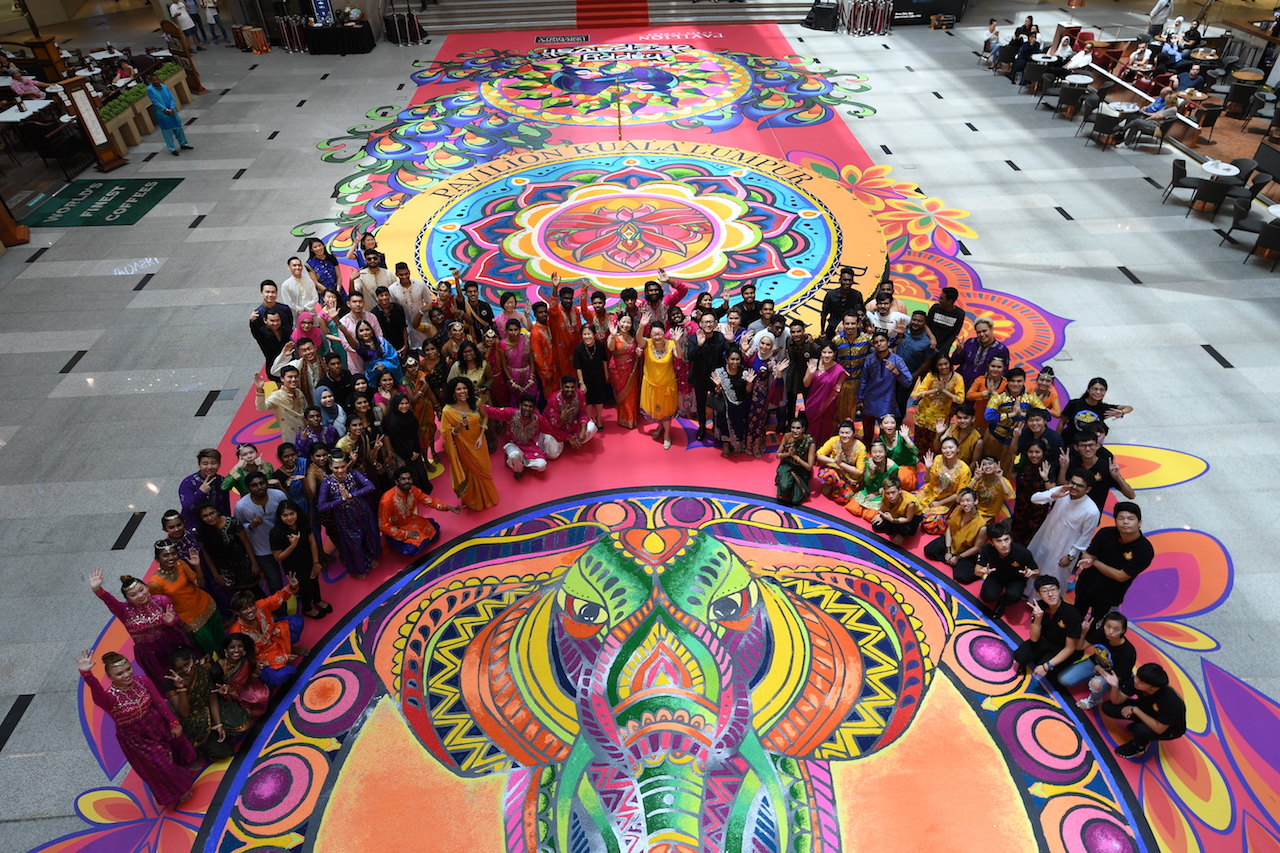 Designed by Limkokwing University of Creative Technology's students from 18 different countries, the 'Unity Kolam' features 3 huge 'kolam' which comes together to create one massive, vivid art piece. The colourful kolam is infused with robust coloured rice grains to boast intricate patterns of the different symbols of Deepavali, such as the Elephant which represents strength, power, stability and wisdom; the Lotus which encompasses creativity, wealth, health and prosperity; and the Peacock which captures beauty and elegance. Like the myriad colours on the kolam, Flavours of Diwali captures the true essence of Deepavali that we are the most beautiful when we embody these symbols and are united as one.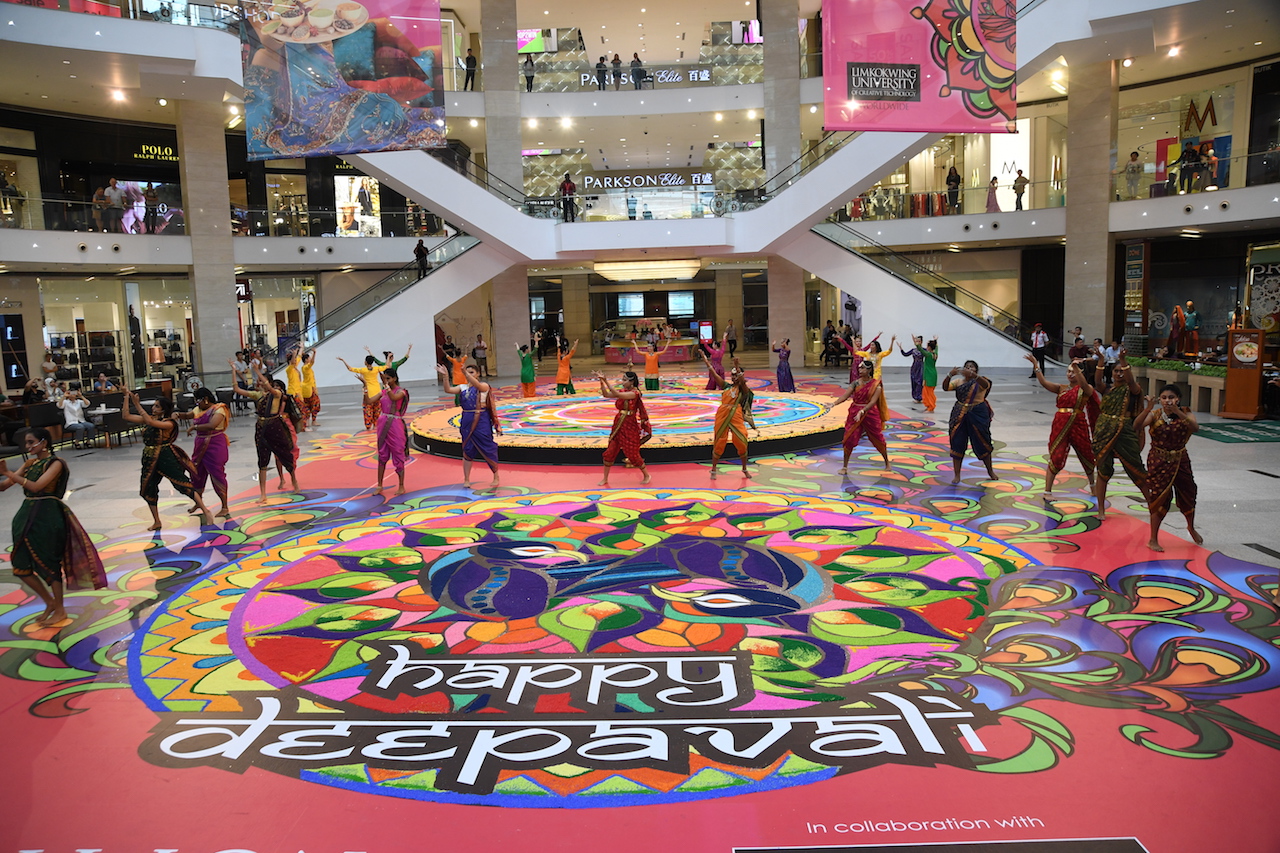 Come immerse yourself in the charm of Flavours of Diwali through the 'Unity Kolam', performances, vivid sights and eye-catching shopping deals. Family and friends can also come together to spice up their dining experience at over 150 tantalising dining outlets throughout the mall.
For more information, visit pavilion-kl.com, facebook.com/PavilionKL, twitter.com/Pavilion_KL or instagram.com/PavilionKualaLumpur.
Read also: Pavilion KL Celebrates This Season's Fashion With Pavilion Elite's Fashion Night Out