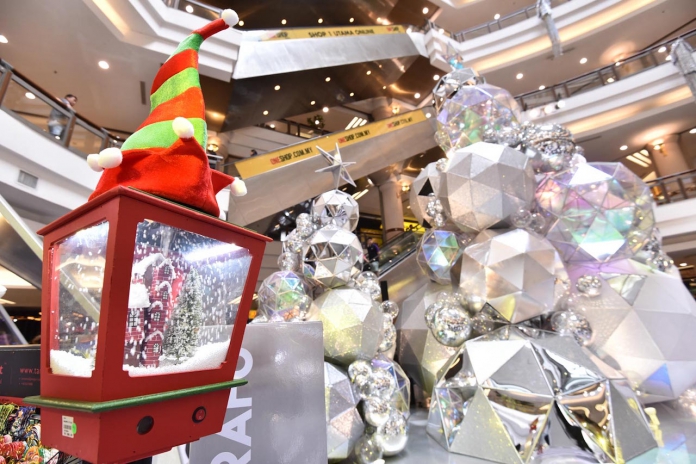 This holiday season, 1 Utama is pulling out all stops to set trends with its futuristic Christmas decorations for 2018 and end the year with a bang. Themed "A Glistening Christmas", 1 Utama is transporting visitors to a multi-sensory world of interactive media art and installations.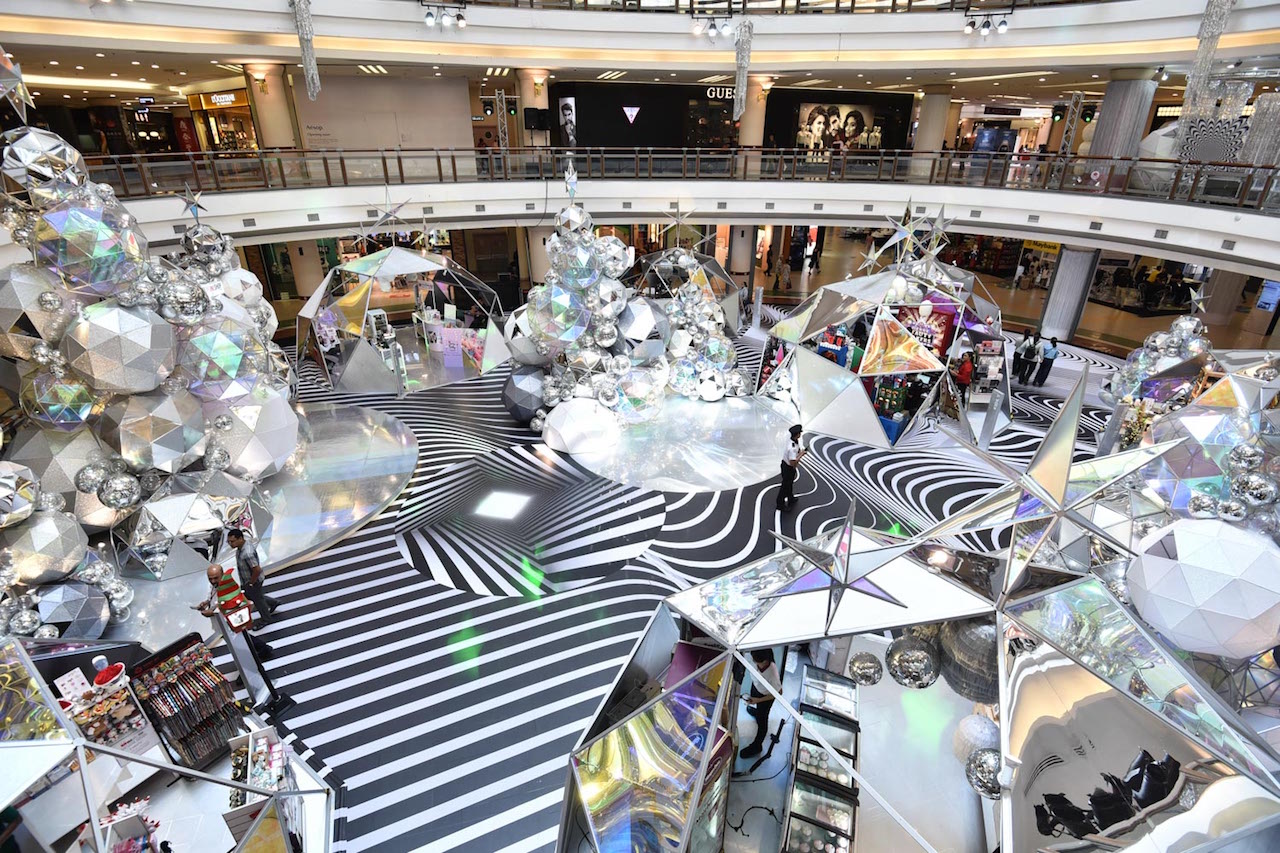 Holographic giant crystal globes are featured in the mall's LG Oval concourse that cast mirror-like reflections from every angle. While glittering Christmas trees are fashioned creatively from geometric-shaped crystal balls. Further adding to the eclectic atmosphere are psychedelic black and white floor prints that shouts groovy, baby (cue Mike Myers).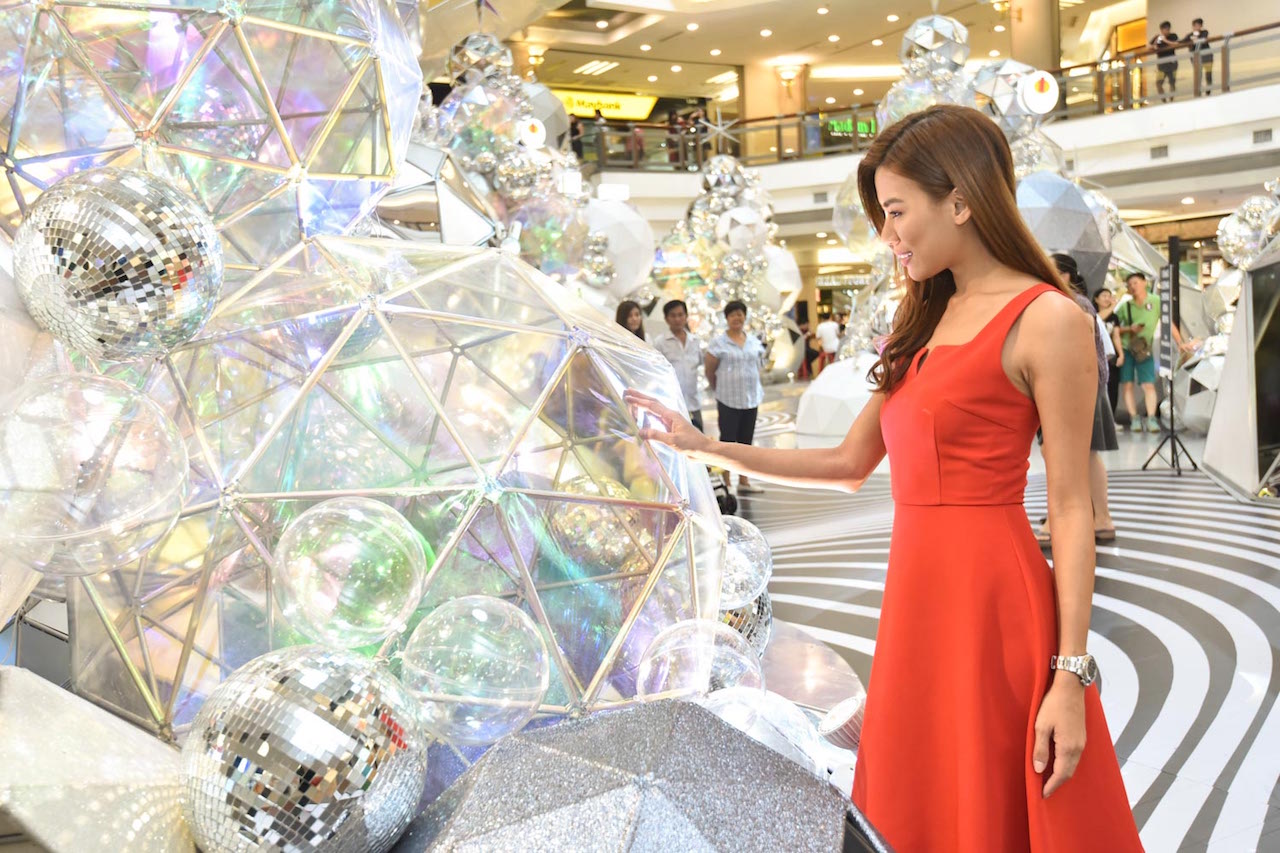 Between the sheen and glitz, visitors are invited to browse through Yuletide merchandise, beauty products, toys and gifts from a variety of Christmas Booths located at LG Oval and LG Highstreet. Shoppers will definitely have a blast shopping for the best year-end sales and promotions at more than 700 retail shops in 1 Utama.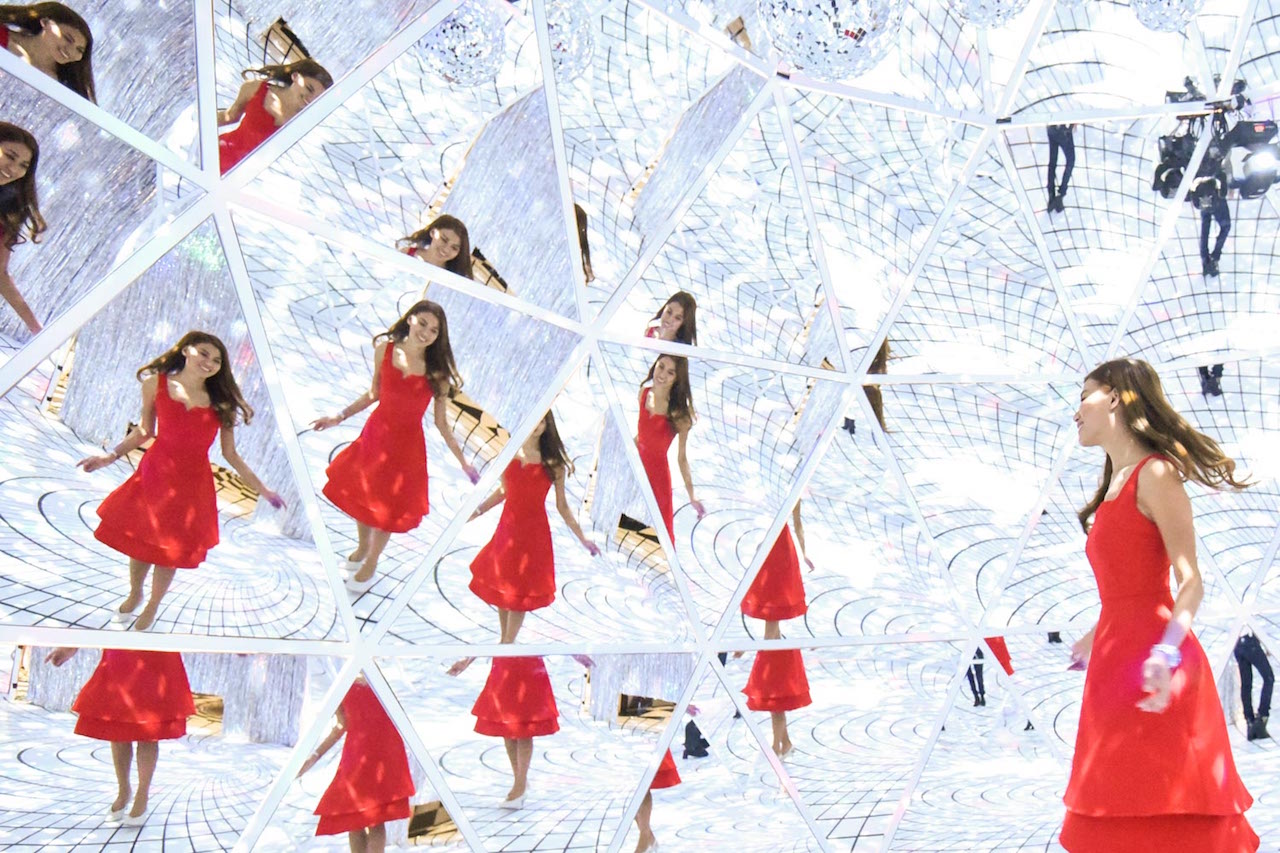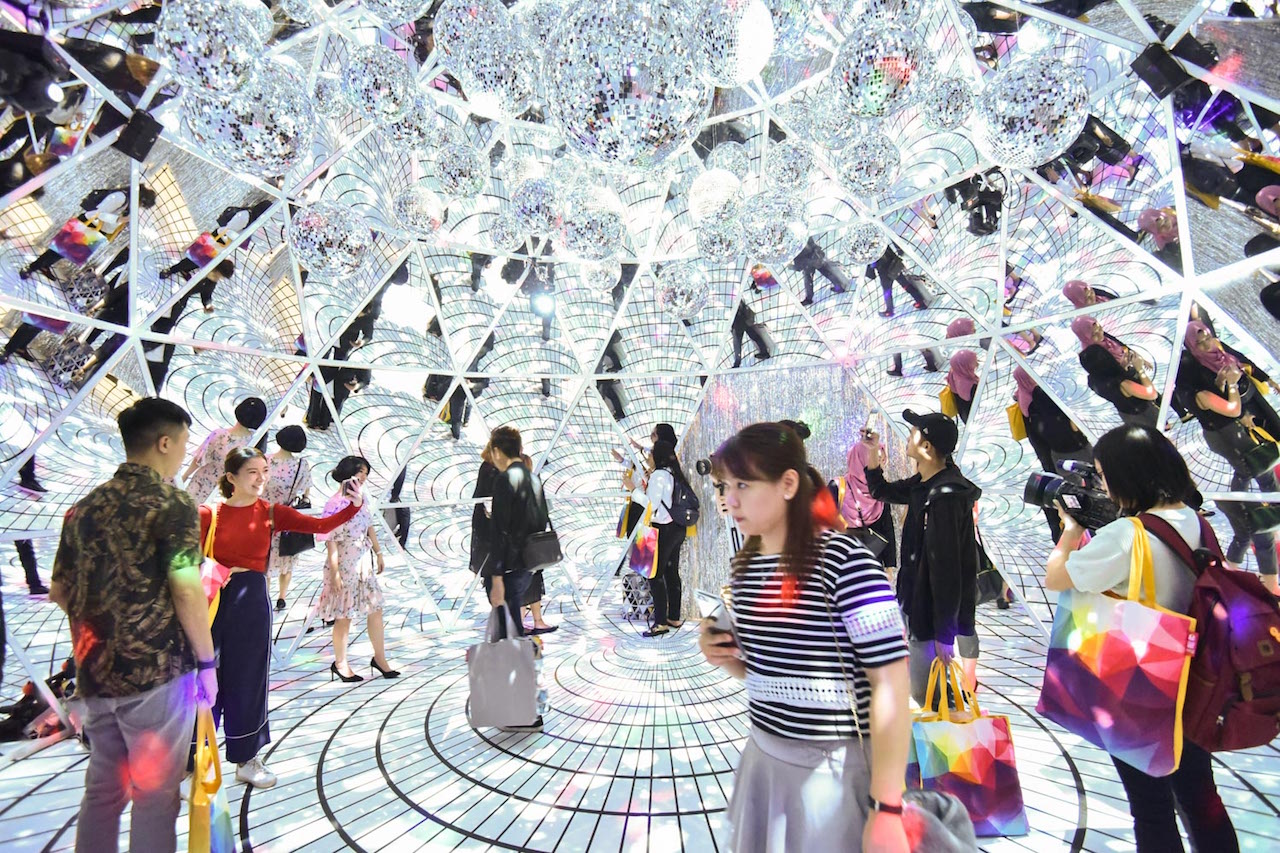 Over at GF Centre Court, social media fans can happily feed their Instagram feeds at 1 Utama's fully immersive PlayRoom zone. Come explore and discover 5 different types of pop-up rooms – for an unforgettable experience of different art mediums and installations visualized to ignite your senses and imagination.
Aside from the arts, 1 Utama promises to entertain audiences with plenty of Christmas carols, activities, stage shows and performances, as well as attractive gifts redemption for items from glittering charms to sequined cushions, travel kits, luggage bag, ONECARD shopping vouchers and Le Creuset kitchenware, and many more!
Visit www.1UTAMA.com.my for more details or follow Facebook.com/1Utama and Instagram.com/1Utama for updates of the programmes and activities at 1 Utama.
Read also: A Dream Christmas with Disney at Pavilion KL