PUMA and The Weeknd are back for more in Spring-Summer '18 following the highly anticipated first PUMA XO collection that launched last year. Inspired by The Weeknd's travels to different corners of the world, the latest from PUMA XO incorporates rich colors, premium materials and handcrafted pieces; an unexpected, beautiful mashup of cultural influences from East to West. Past meets present and modern streetwear meets timeless, athletic aesthetics.
The first drop takes cues from the design concept, "Tibetan Tribe" – a hand-crafted appareal with a contemporary appeal, the premium streetwear set is made with authentic graphics, unique embroidery and colour washes. Tribal cats and unique graphics can be found on the back of key pieces, created with woven twill appliqués and embroidery over the top for a chunky, high quality execution. Black Jacquard taping with a distinctive pattern completes the Eastern theme for the more understated pieces of the collection.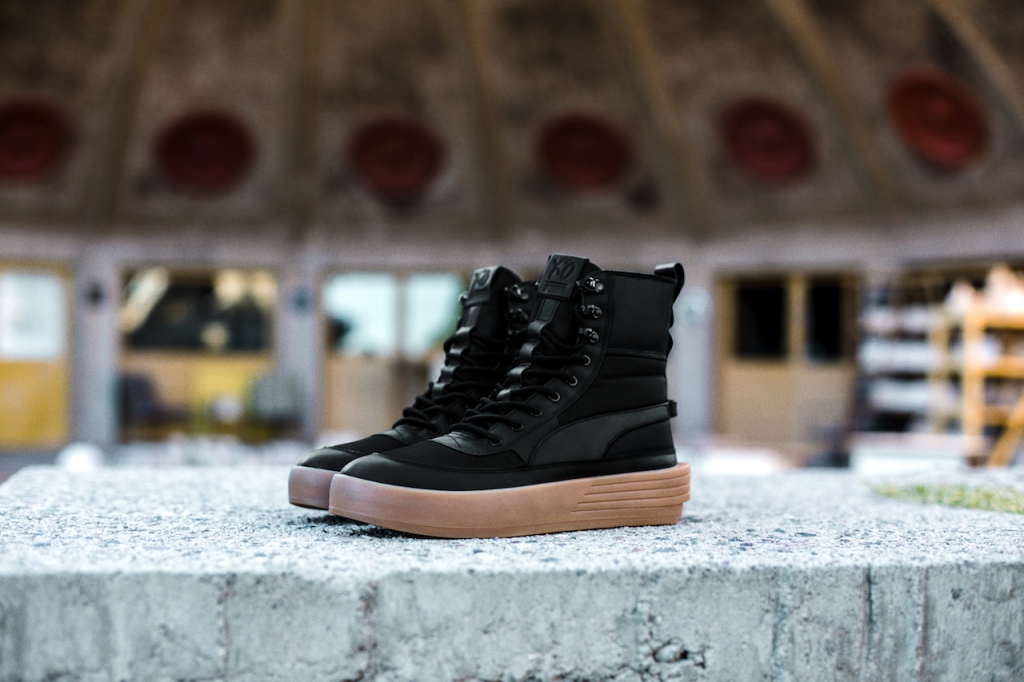 Drop 1 includes the next generation model of the first-ever PUMA XO footwear – the Parallel. Constructed with a soft suede and smooth leather overlays, the PUMA XO Parallel 2.0 has refreshed look and heavy duty feel.
The PUMA XO Collection's Drop 1 launches in-store on March 8 on PUMA.com, PUMA stores and select sneaker and fashion retailers worldwide. Stay tuned for more information on the succeeding drops that include footwear, apparel and accessories.
Read also: The Weeknd & PUMA Drop New Lookbook Of Denim Collection