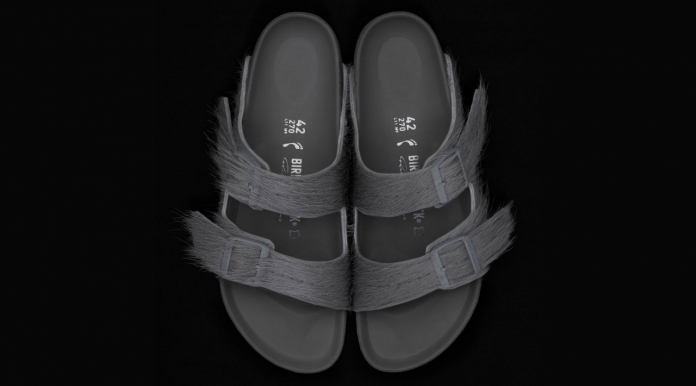 With the news that Rick Owens collaboration with adidas is coming to an end last Fall, fans of the brand don't have to wait too long to cop themselves another piece of the designer on their feet as it was recently announced that Owens will be collaborating with Birkenstock on three classic Birkenstock styles in four different fabrications including felt, pony hair and full-grain leather.
The collaborative effort with the German footwear brand loved/hated by many comes as part of Birkenstock's travelling mobile pop-up space where "The Box" will be parked outside Rick Owens' La Brea Avenue store in Los Angeles on March 16th. Aside from the collab pieces, there will also be select styles from the ultra-comfy main line alongside Rick Owens ready-to-wear, furniture and accessories on display.
Oliver Reichert, Chief Executive of the German footwear brand said: "(Working with) just a fashion designer would be less relevant. Rick Owens, however, is different. We collaborated in architecture, design and fashion", explaining how well one brand matches the other.
About adapting his grunge-luxe aesthetic to the collection, Owens said: "I agree with the values Birkenstock has promoted all along – steady longevity and personal well being. And being able to combine our aesthetics with this project together in LA feels really satisfying."
Birkenstock took to Instagram to announce the big reveal with a close-up shot of the collaborative logo, a day ago.
The Birkenstock x Rick Owens collection will be available for pre-order on March 1st and available for purchase via Rick Owens and Birkenstock as of March 15th.
Meanwhile, here's a full shot of one of the three sandals to feed your curiosity.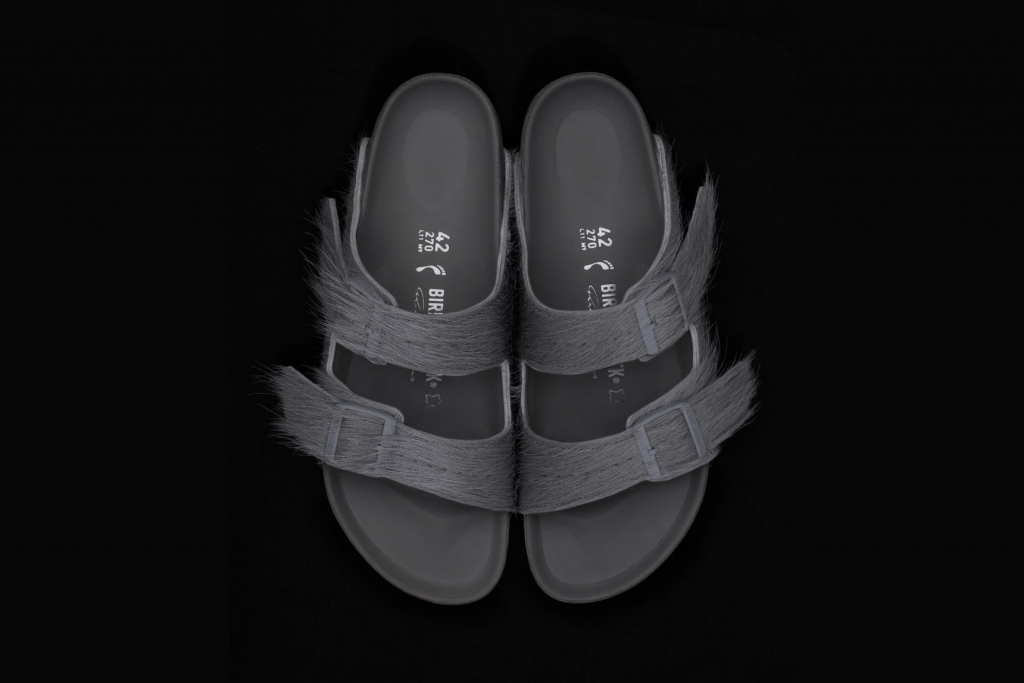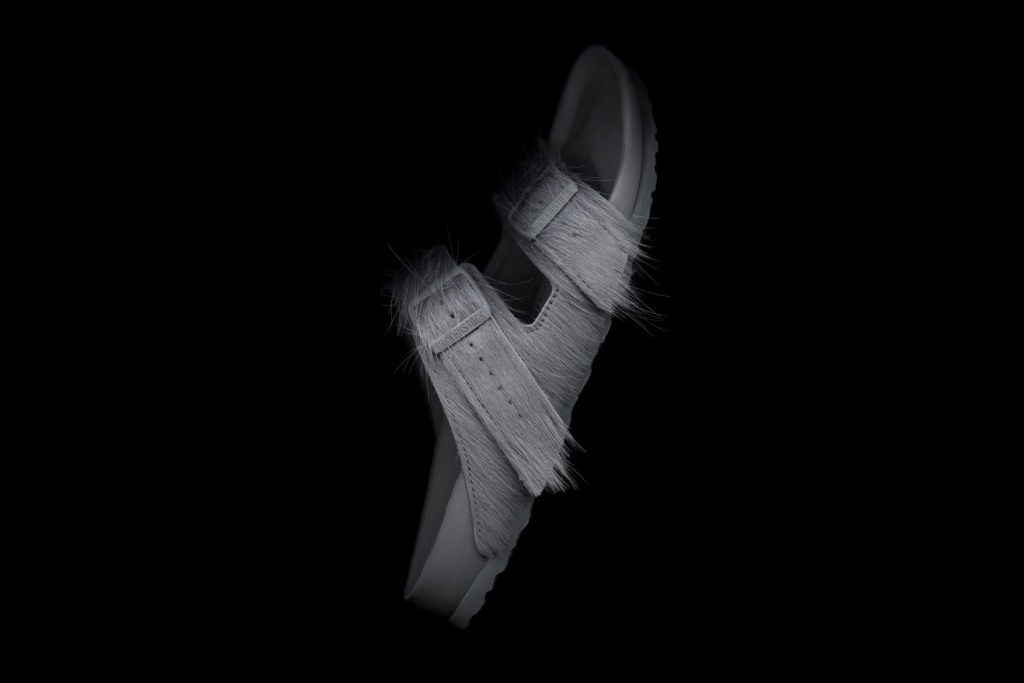 For more info on the collaboration, please visit birkenstock.com or rickowens.eu.
Source: Courtesy
Read also: Birkenstock Makes Its Mark In Malaysia's Most Iconic Landmark, Suria KLCC Shopping Mall