Miss Malaysia World 2015, Brynn Lovett will be donning the traditional costume and the evening gown designed by local high end couture designer, Jovian Mandagie, in the 65th Miss World Competition in Sanya, China on December 19, 2015.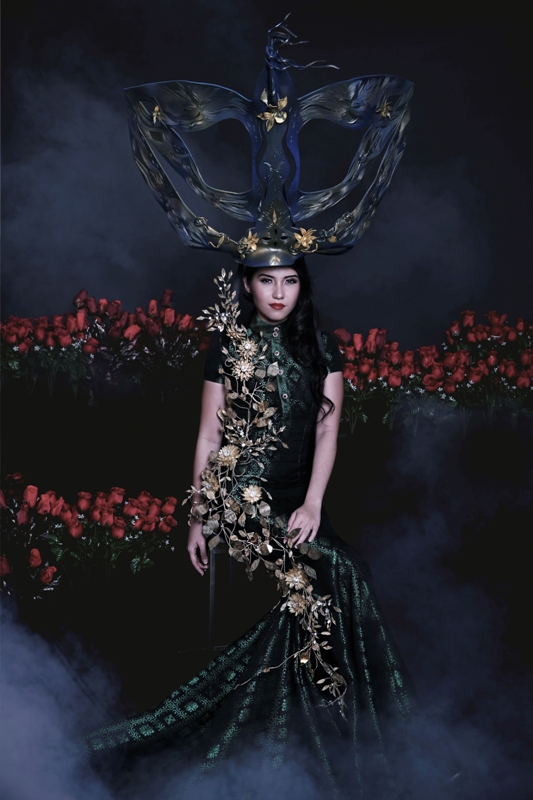 Inspired by Baju Kurung Pahang, the traditional costume is refined with an hourglass mermaid silhouette that starts with a famous Cekak Musang collar structure, down to a soothing mermaid cut and tapered sleeves that enhances slinky movements all at once.
This traditional costume exudes sophistication through the emerald green Songket material. It is also embellished and accessorized by the sleek gold metal leaves and flowers which are known as Bunga Mas or the 'gold flowers'; which are placed by the side of the dress to create a dramatic and exotic look.
To compliment the dress, it is also paired with a significant headpiece of Wau Bulan made exclusively by Bremen Wong to make the character of the dress even stronger. It is based on the intricate design of the Malaysian moon-kite.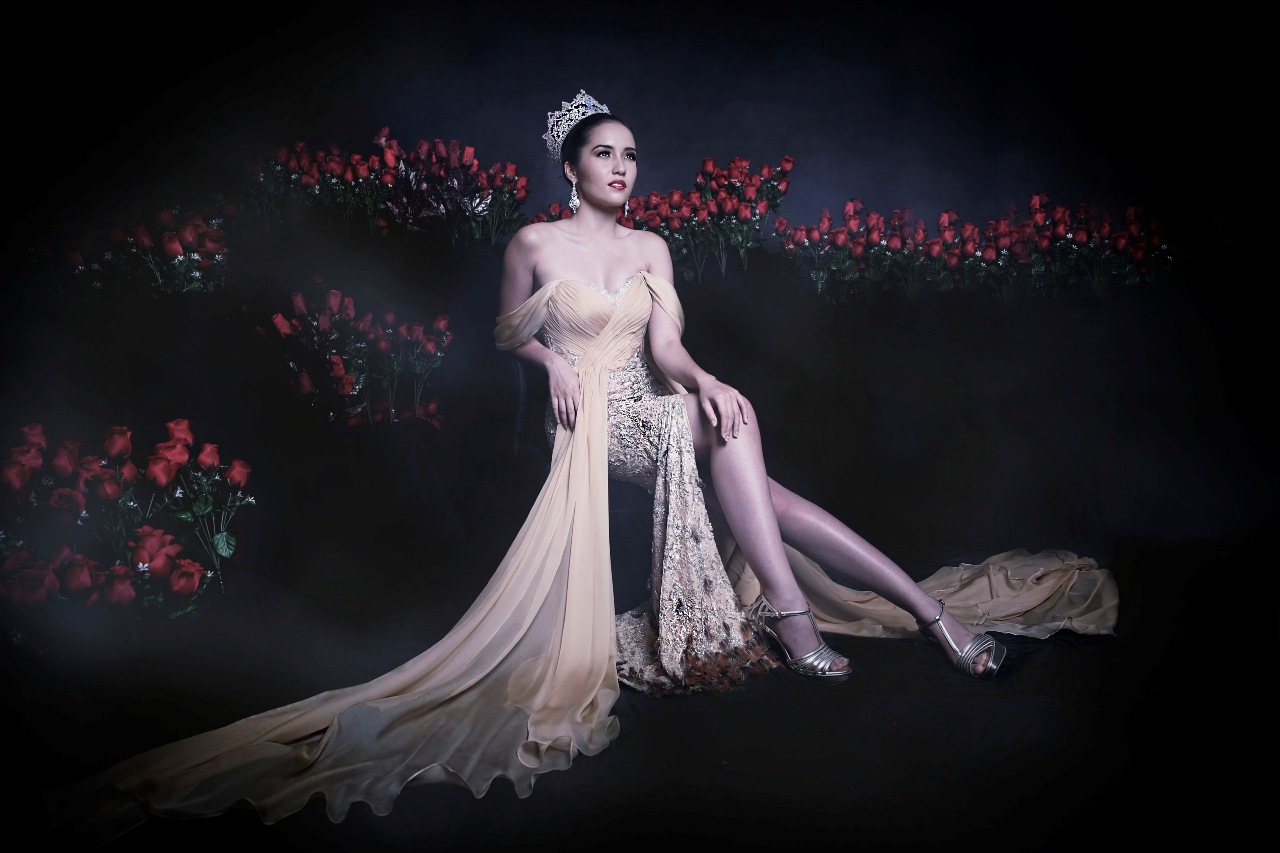 The evening gown, which is the Grand Finale dress, is designed with an elegant edge of a subversive spin on 1950's glam. It's a strapless bustier floor-length gown which is masterfully crafted with the finest and fully embellished French lace, constructed with an internal boned bodice that support and flatter Brynn's figure.
The dress comes in a hue of gold, giving it the essence of luxurious and regal at the same time. The flare of sophistication yet understated is shown through the off-shoulder cowl draping sleeves and slinky highwaist slit as the dress forms a flowing fit.
You may also like: Malaysia's National Costume for Miss Universe Pageant 2015