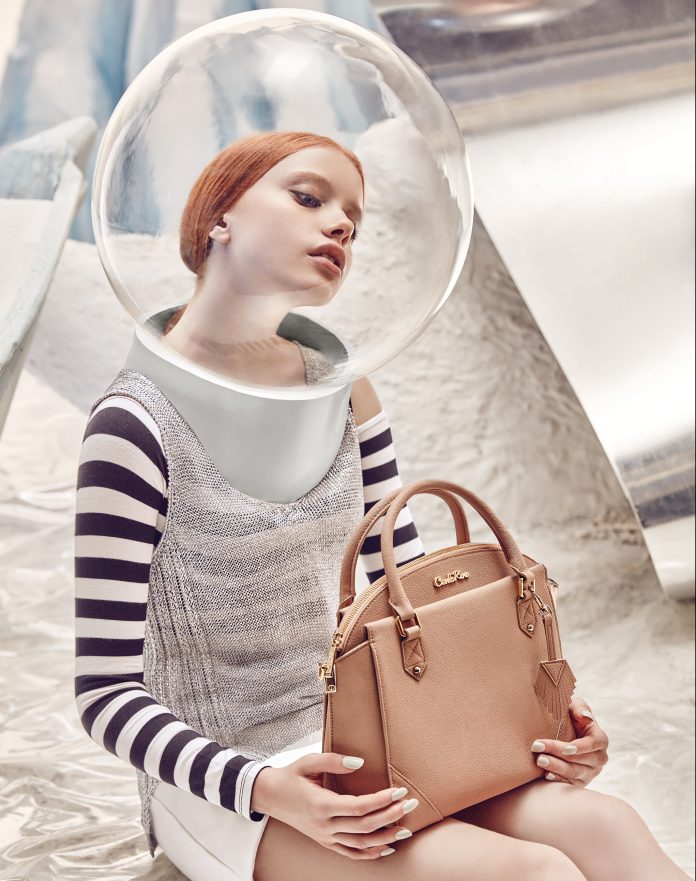 To be honest, we love everything from Carlo Rino's Fantastical Fantasy A/W Collection so it was a difficult decision to narrow it down to just 4 shoes and bags designs! But for the sake of our purses, we decided these 8 designs below will become a worthy staple in your future OOTDs!
Shoes
First row, left: You'll definitely get a lot of inquiries with this pair! The suede tassels on the top screams fun!
First row, right: Also from the same range, this pair is perfect for give your OOTD a boho chic take that will look so good!
Second row, left: Chunky platforms are here to stay because they are so comfortable and it adds your height too! This edgy scales design makes it classier so you can even wear it for nights out.
Second row, right: Though this collection may be called Fantastical Fantasy, Carlo Rino has not forgotten about the classics. Every girl should own a pair of brogues like these. The colour range for this design are all so versatile, we can't even decide!
Bags
First row, left: We love the 9Gag inspired patch and keychain on the sling bag from the Dainty Statements range! Add more tongue in cheek statement by getting it in the black/yellow combo.
First row, right: This kitschy tote adds a vintage charm to your outfits if you carry it by its sleek curved handle. Very vintage glam!
Second row, left: One of the designs that has caught our eye since we saw Carlo Rino's Fantastical Fantasy poster in the title image. It's sleek, elegant and perfectly sized to bring for dates and work!
Second row, right: The dual-coloured strap and colour range adds more flair to the classic silhoutte of this design. We can see ourselves carrying this on a daily basis whether it's to work, meetings or shopping!
Now the only issue you will have to face is, which colour should you get?
Let us know which is your favourite from these 8 picks and in what colour?
Related:
Carlo Rino Celebrates Its 30th Anniversary With 2 New Launches;
Carlo-Rino Released the Enchanted Dreamscape SS2016 Collection in Celebration of its 30th Anniversary Bash