As spring starts to bloom, Monki wants to show the world the power of love. The fashion brand strongly believes that love and kindness can move mountains, and a simple act of kindness can set the whole world in motion.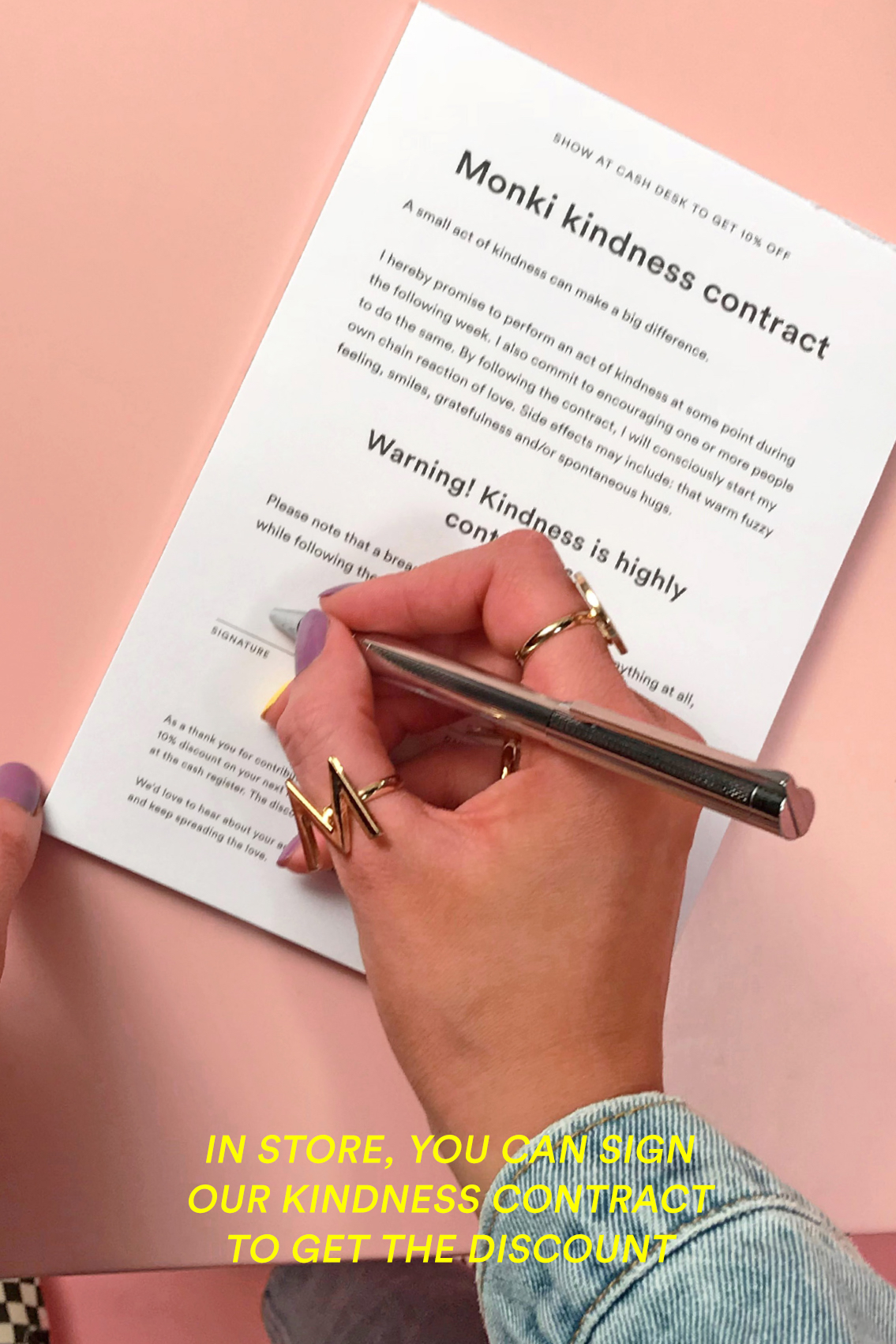 Kindness Contract in Stores | March 22nd  – 25th
This season, Monki is not only offering on-trend fashion in true #monkistyle, but also to spread more love in the world. As a first step, Monki is launching a kindness contract in stores from the 22nd of March – 25th of March, where customers can sign up to promise to perform an act of kindness and get a 10% discount on all items in stores.
The act of kindness can be as simple as calling an old friend, or to hug someone who needs it. In addition, there will be fun activities in stores in conjunction with this Monki Love campaign.  With the kindness contract, Monki hopes to create a big love chain reaction that will spread love and kindness around the world.
Read also: Embrace The Hug Life With Your Girls In These Monki SS18 Pieces