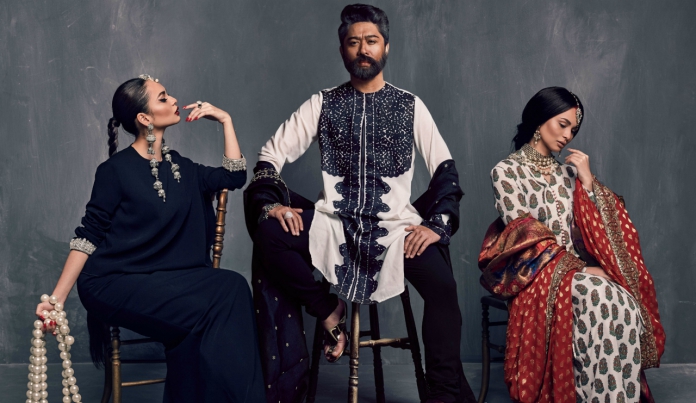 Ever since Datuk Rizalman Ibrahim previewed his campaign for Rizalman for ZALORA on his personal Instagram account, people went crazy over it. Starring Malaysian starlet Izara Aishah as the muse of the collection, the Bollywood-themed campaign also featured another familiar face for RizalMen, the menswear collection: the maestro himself Datuk Rizalman.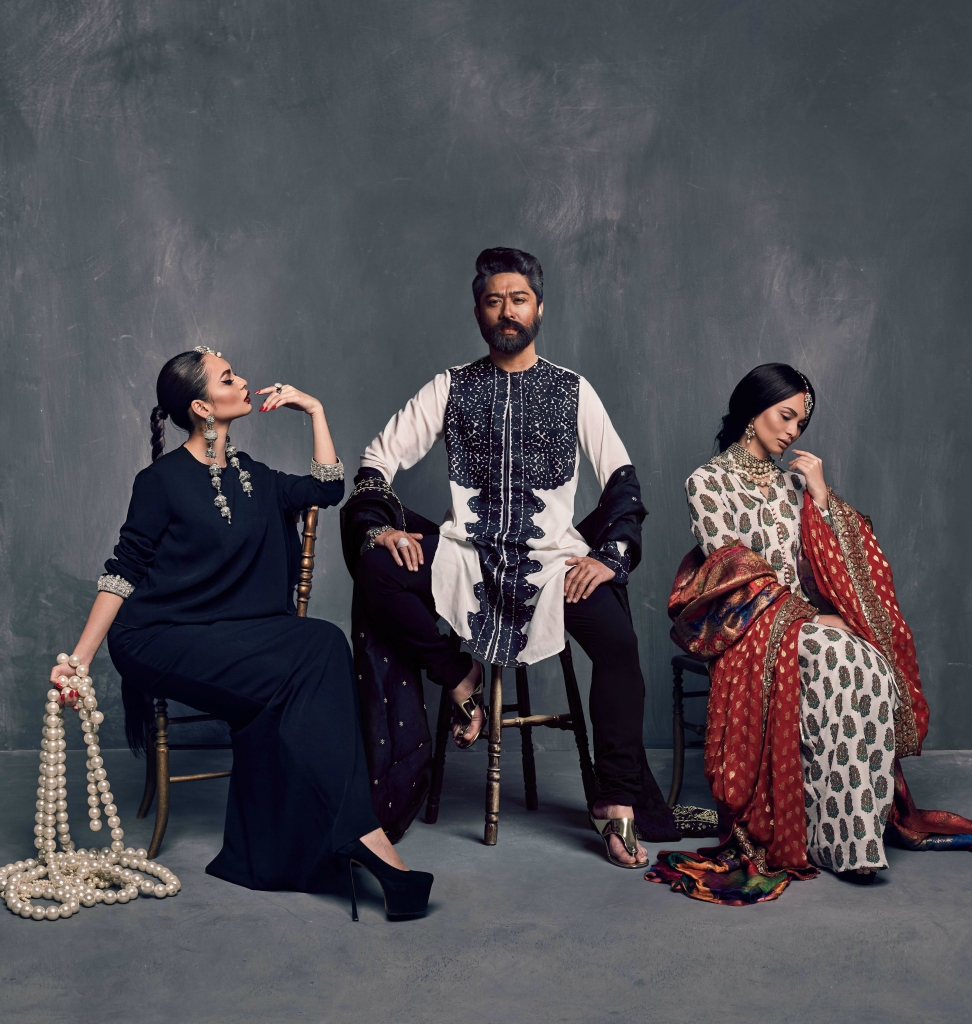 Taking an unexpected direction with his Raya creations this year, Rizalman referenced the capital of India's Rajasthan state, Jaipur, in over 100 extravagant designs. Traditional Indian silhouettes, saree cuts and elaborate draping are accented by carefully curated embellishments and textiles including luxurious brocade, heavy crepe, embroidered chiffon, velvet and lace, imbuing the unapologetic Bollywood glamour. The designer's take on a lehenga-meets-baju kurung hybrid, full pleated skirt with embroidered trim in tow, is done tastefully without being too much.
Fret not, you can still pull off the matchy-matchy couple look as RizalMen, the menwear line, offers pieces with dosage of the Jaipur theme. There's kurtas but there's also traditional baju Melayu, sampin, shirts, jubah, vests, trousers and even sandals to complete your man's Raya ensemble.
You can snag a piece of Rizalman for ZALORA collection exclusively on zalora.com.my between RM170 and RM1,271 for women, and RM126 to RM509 for RizalMen.