Playing Footsie
Comfort & Style Footwear for All Occasions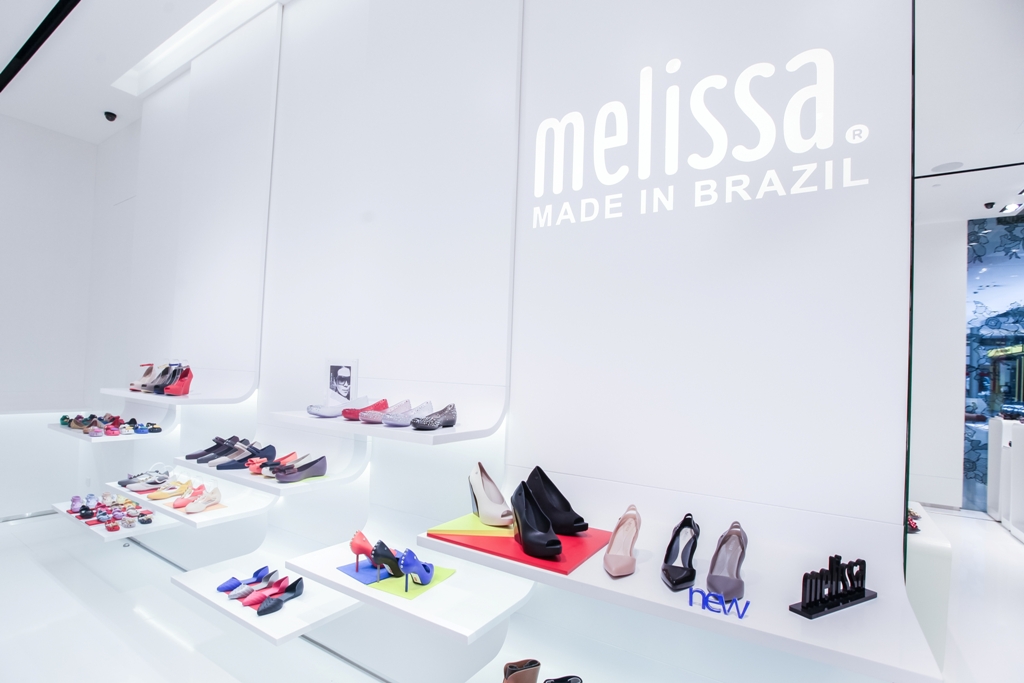 Melissa's StarWalker A/W 2015 offers a range of designs for every occasion, whether one is going on a European tour that includes a lot of walking, a beach getaway or a casual shopping day. The colour palette for this season is composed from a wide spectrum of hues from neon pink, red, yellow, navy blue and orange to military green, wine, as well as the classic shades of white, black, gray and earthy tones. Whatever the occasion, with Melissa shoes as your companion, you will be sure to leave a lasting impression.
The MELISSA Chic Traveler

Melissa shoes are fantastic for light-packing, pack them flat in your suitcase and they instantly go back into shape when you unpack them. The Melissa Love System Now and Melissa Space Sport feature a neoprene mesh front for greater comfort and have successfully captured the functionality of this trend. The two toned form in neoprene and patent finish, unites comfort with the model sleekness of the trend with a sporty touch.
The MELISSA Beach Babe

Melissa Cosmic thick and strappy sandals are reinterpretations of the classic Birken flip flops, which finds the right balance between comfort and fashion. And if sandals are not your thing, the Melissa Seduce XII will take you from poolside to street side. The best feature of all Melissa shoes is that its patented plastic material, which will continue to look chic even after getting them wet, i.e. they dry up instantly with just a swipe of a cloth.
The MELISSA Belle of the Ball

Be the belle of the ball in the Melissa Lady Dragon and Classic peep toe heels; these designs will add the perfect touch to your enchanted evening. Exclusively for this season, the most famous fairytale shoes come to life with the Melissa Lady Dragon Cinderella. Elegant and delicate, Melissa's representation of the glass slippers comes complete with a golden butterfly, representative of the values of the main character; fancy and unique like the occasion demands.
The Everyday MELISSA Girl

Inject fun into your casual daily wear with Melissa's designer collaborations such as the Melissa Trippy by Karl with zippers down the front of your toes. Quirky, fun, with a flirtatious flair, they're a must-have piece for both Melissa and Karl fans. The Melissa Christy + Jason Wu present a new style for Melissa this season; a flat that will have every fashionista excited. Lots of comfort combined with the designer's classical and minimalist style. For those who love some added height; the Melissa Creatives Wedge is back with a new colour palette for the season and the Melissa Stellar is just comfortably high and is a perfect match for those who are looking for comfort, design and a grunge touch to your look.
Discover the full range of Melissa's StarWalker A/W 2015 collection from its outlet at Pavillion KL, The Gardens Mall and 1Utama.