KENZO presents a new film by the acclaimed writer/director, Sean Baker, entitled "Snowbird", which was shot entirely on iPhone, featuring the brand's Spring/Summer 2016 collection.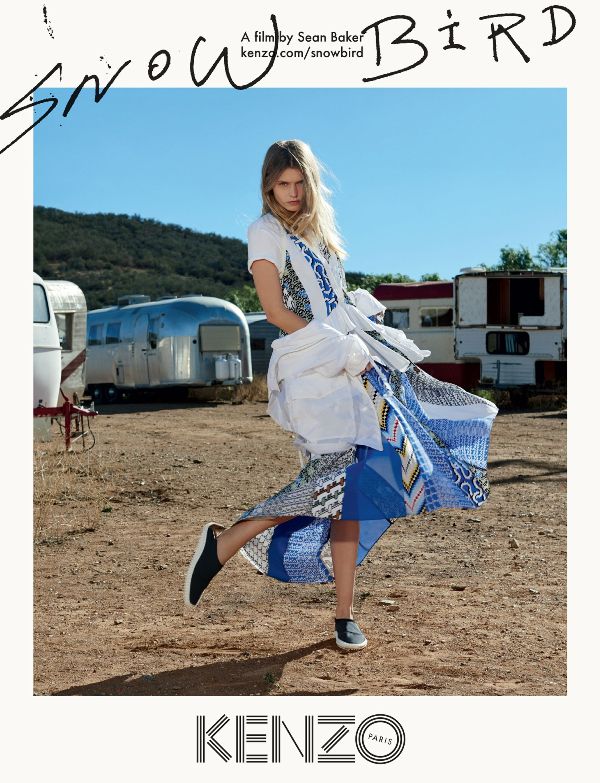 "Snowbird" stars Abbey Lee in her latest role since appearing in the blockbuster "Mad Max: Fury Road". Abbey plays Young Theo, a young woman living in a remote desert community in the film.
Check out below the trailer of the film. "Snowbird" will premiere online at kenzo.com/snowbird on February 3, 2016. Stay tuned!
Read also:
KENZO's New Capsule Collection for Chinese New Year;
KENZO Women's Collection SS2016;
KENZO Men's Collection SS2016