The Department of Museums Malaysia presents a "Headdress Exhibition: Beauty and Power" at the Saindera Gallery, The National Textile Museum from April 26, 2016 until February 25, 2017, which showcases the special characteristic of a headdress which is used to show power and beauty of a culture and the evolution of civilization.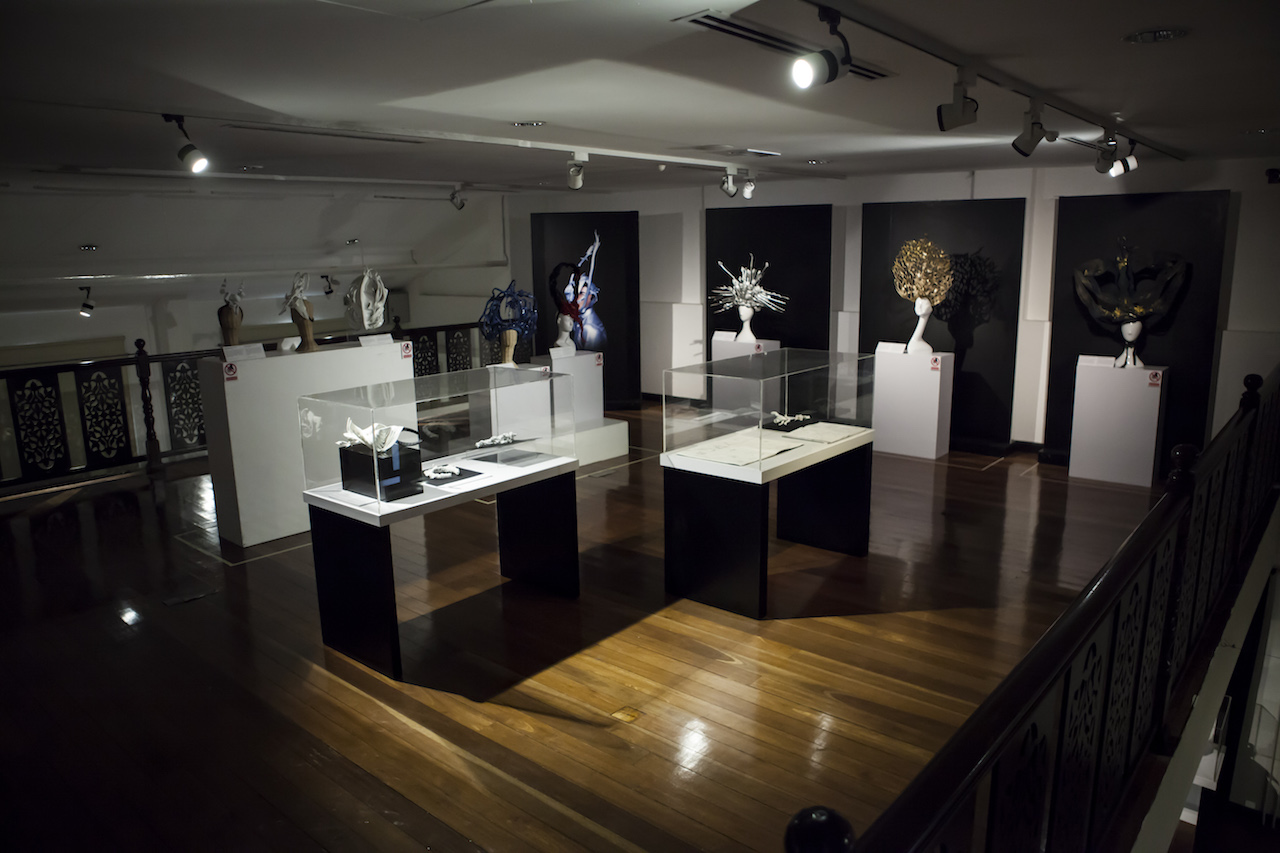 One of the chosen artifacts which will be showcased is the use of headdresses in daily activities such as 'kelubung' cloth, beads hat, 'selayah', saree, scarf and clove. Besides that, decoration which used in cultural customs such as 'tengkolok' , 'destar' , 'sigal', 'setangan', 'setangan tanduk' and 'podong'. Headdresses which is used in religious practices such as 'telekung', 'songkok', 'serban', 'igal' and 'kupiah' will also be showcased.
"From its very beginnings through to the present day, me as a milliner has sought to find solution through innovation from heritage to the contemporary hat, I always a sought my new and different materials and techniques and adapted them to suit our creative desire and fulfill our own cultural",
said Bremen Wong, Malaysia's only avant-garde milliner.
This slideshow requires JavaScript.
Visitors to the exhibition will also be able to discover every aspect of the beauty of headdresses and also its importance in the growth of our society from the development of ideas and creativity of headdresses design now days.
For further information, visit jmm.gov.my.