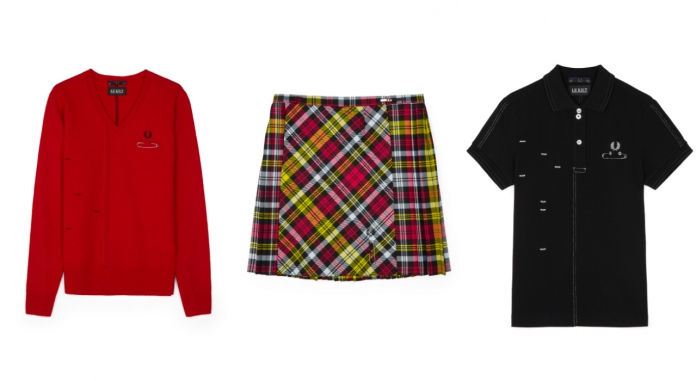 Fred Perry has teamed up with Le Kilt, a London-based brand that creates traditional classic pieces inspired by founder, Samantha McCoach's Scottish heritage for modern audience, for a collaboration that fuses traditional Scottish tartan with a rebellious spirit.
The collab, a first for both brands, clashes tartans with a punk attitude through subtle juxtaposition – Fred Perry's iconic pique shirt is redone in a cut-up technique with cut and contrast stitching amplified with the bright rose tartan print which is bias cut, and cut and sewn together for an off-beat feel.
"That's what I like about the kilt as a piece of clothing; it's hard and girly at the same time – which is everything the post-punk movement was about"

– Samantha McCoach
The red V-neck jumper is made in a boiled wool inspired  by school uniforms, made with the same design approach, and contrast stitching. The black tonal kilt is a timeless addition to the collection; the pleated A-line skirt has a flat fronted apron, with three pearl buttons on the side for fastening. In contrast, the bright rose version, with its' cut and sew panelling at the front plays with the codes of uniformity and re-appropriates the style for the modern wardrobe.
Each piece is signed off with Le Kilt's signature kilt pin, under the embroidered Laurel Wreath.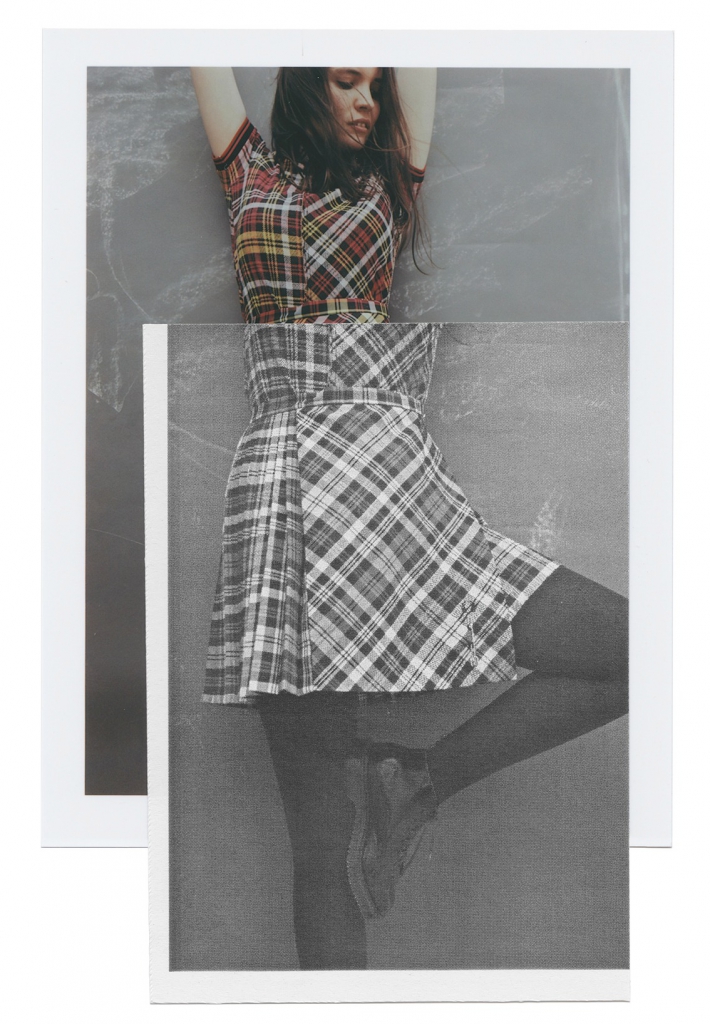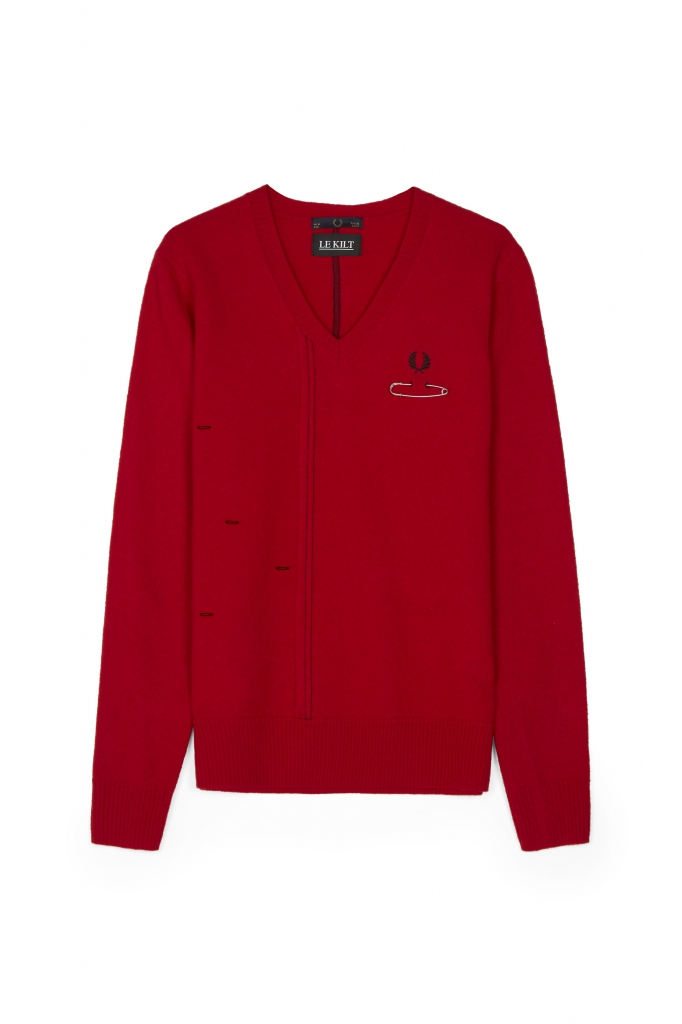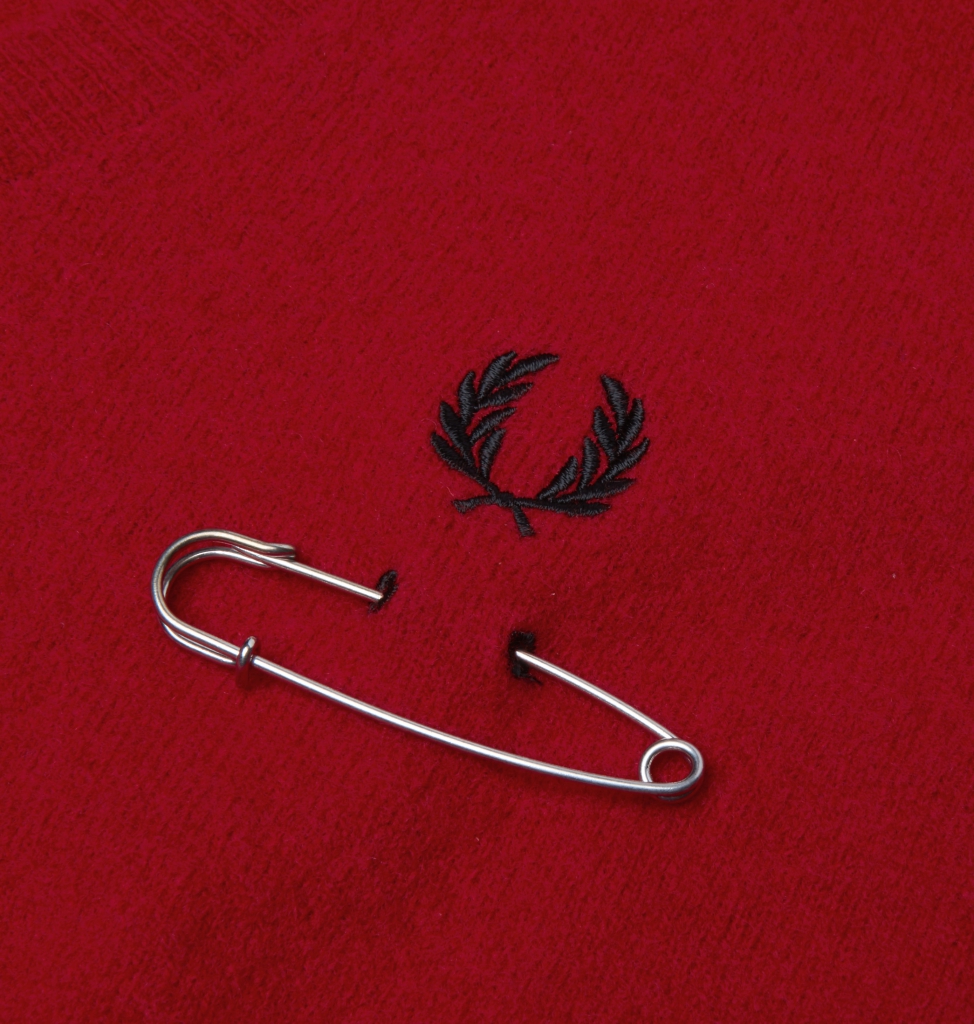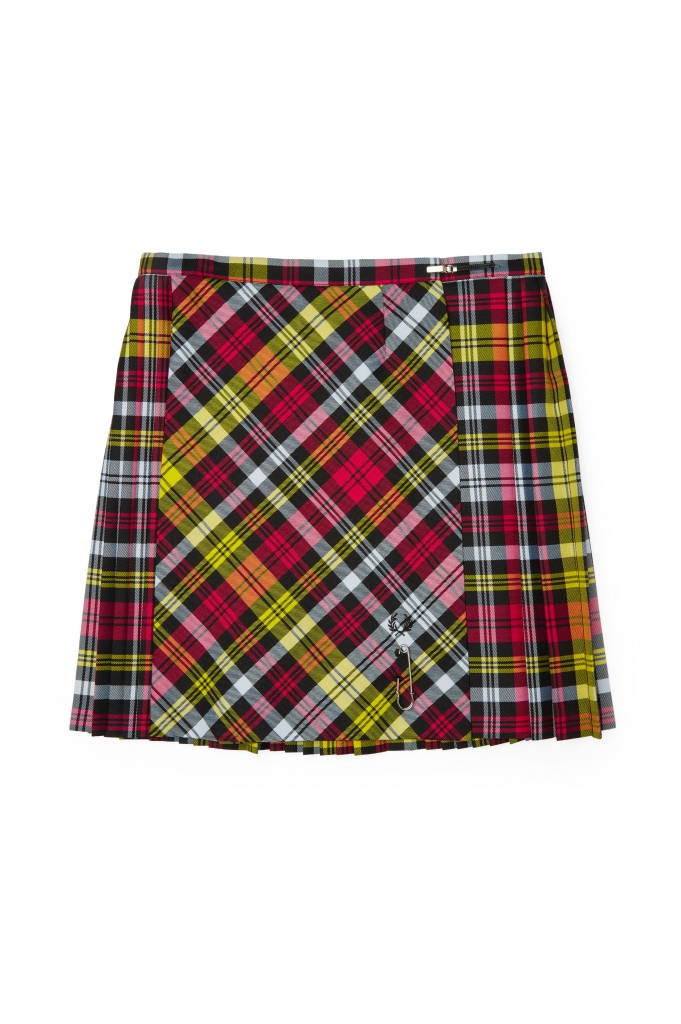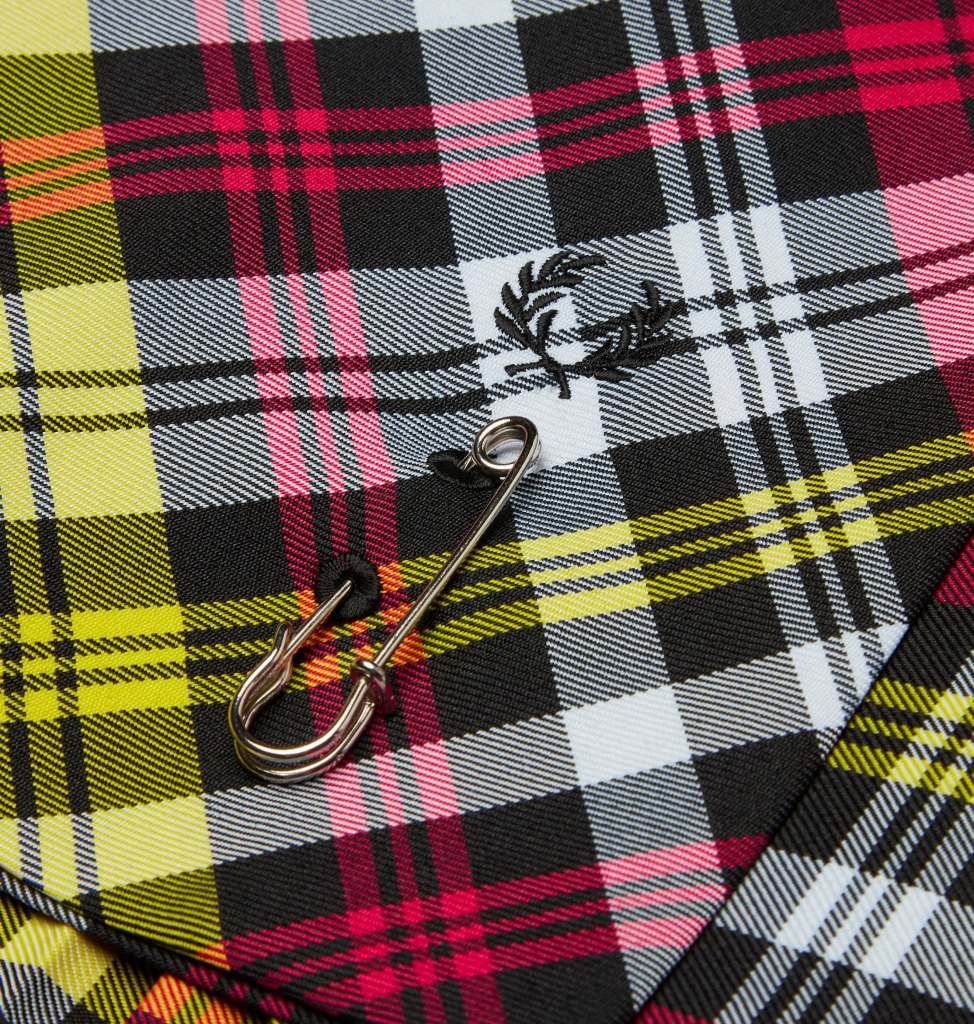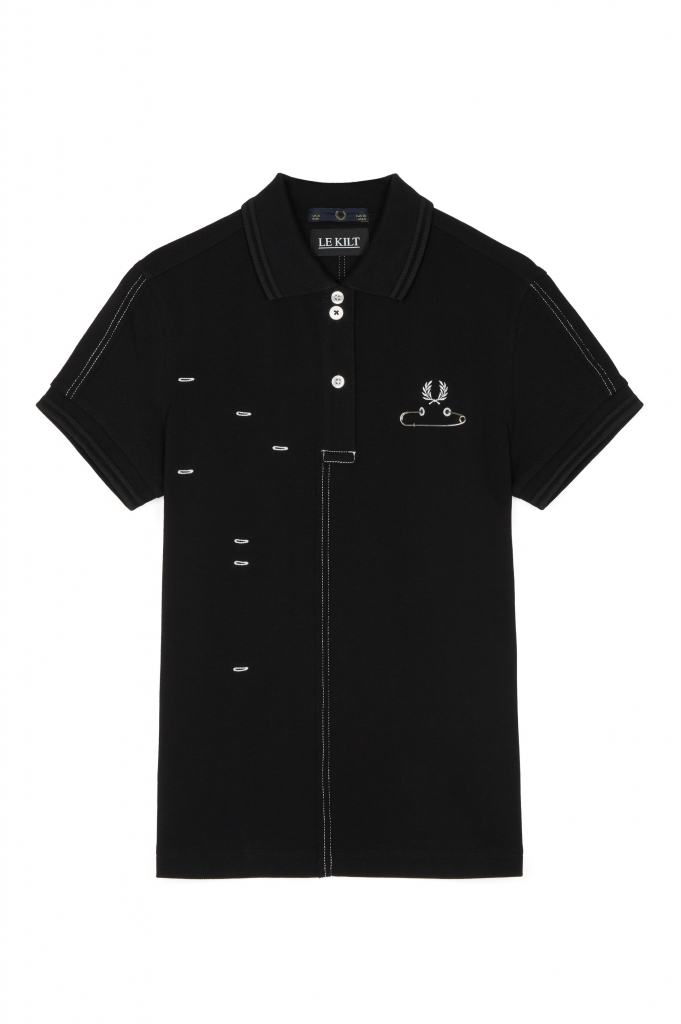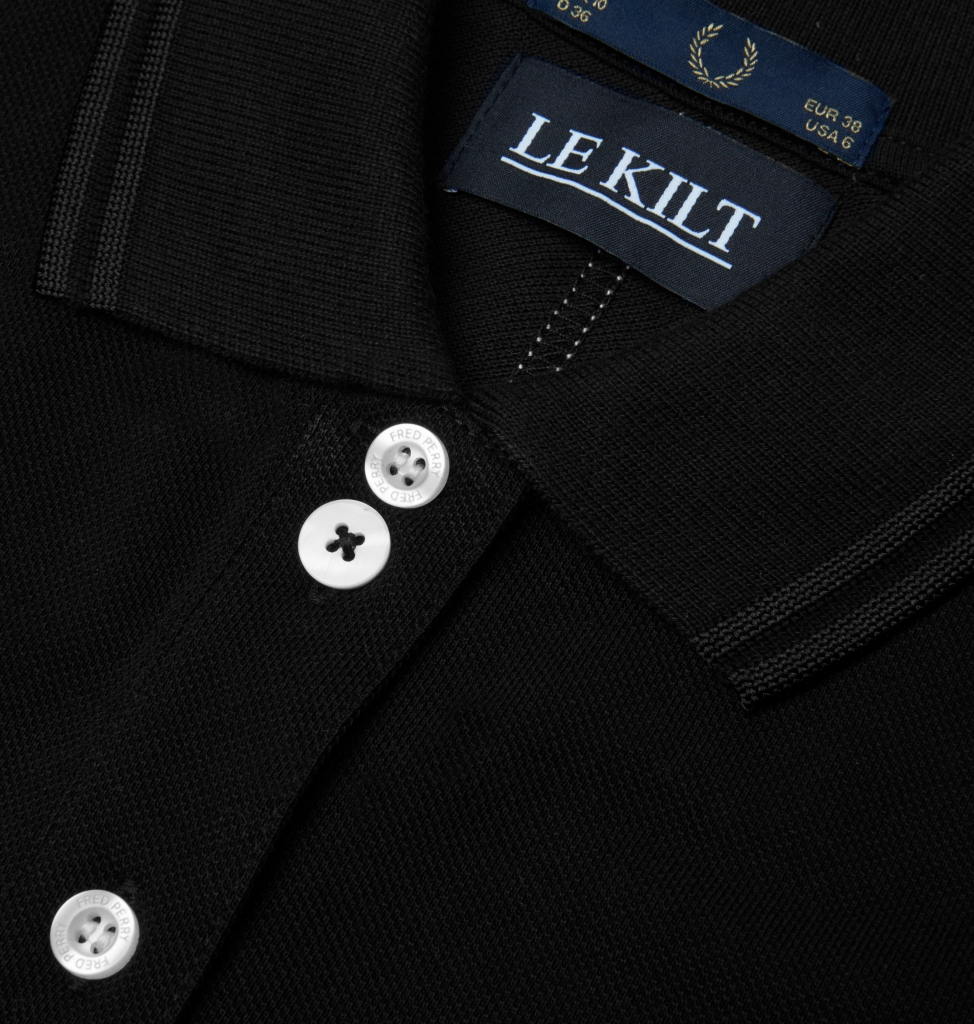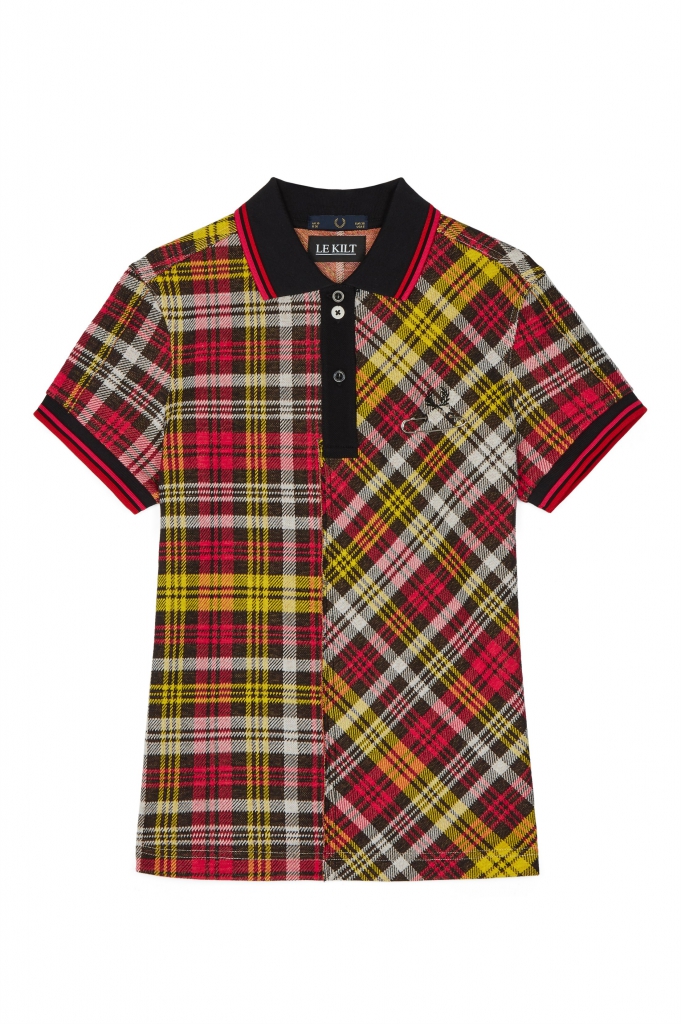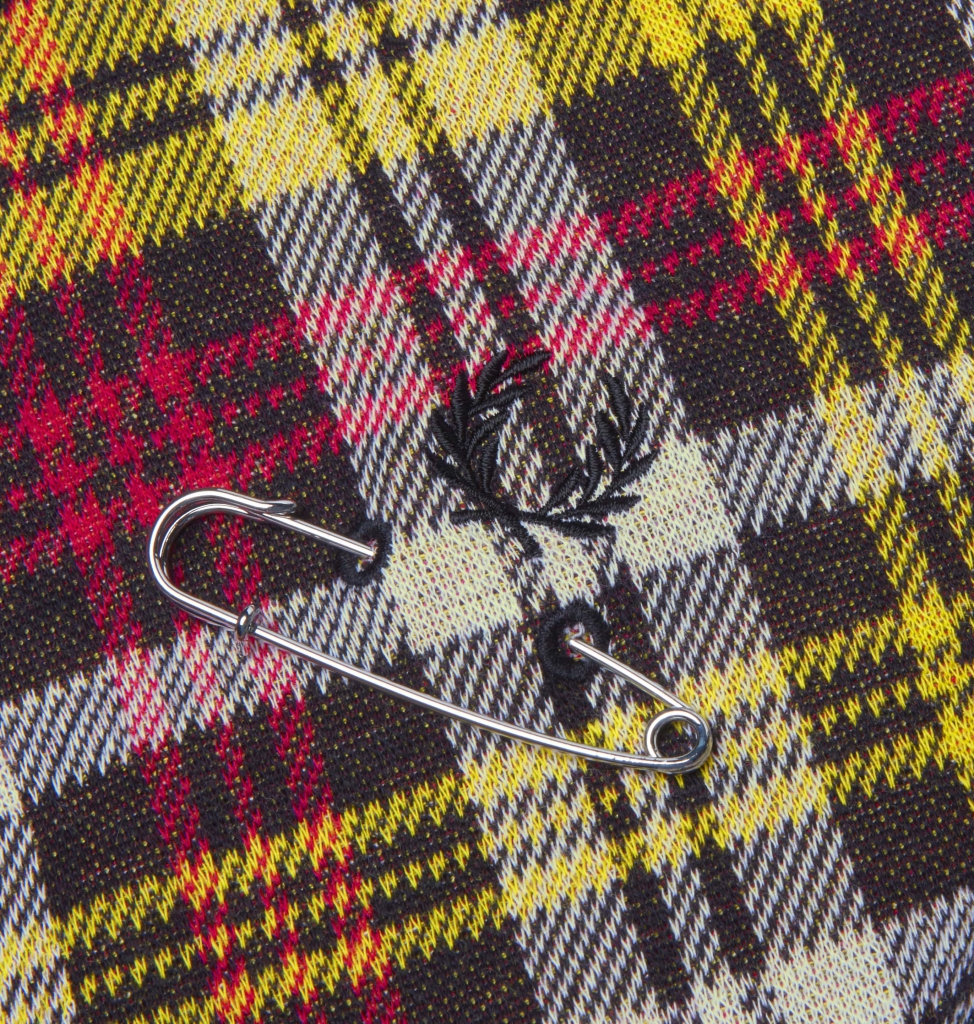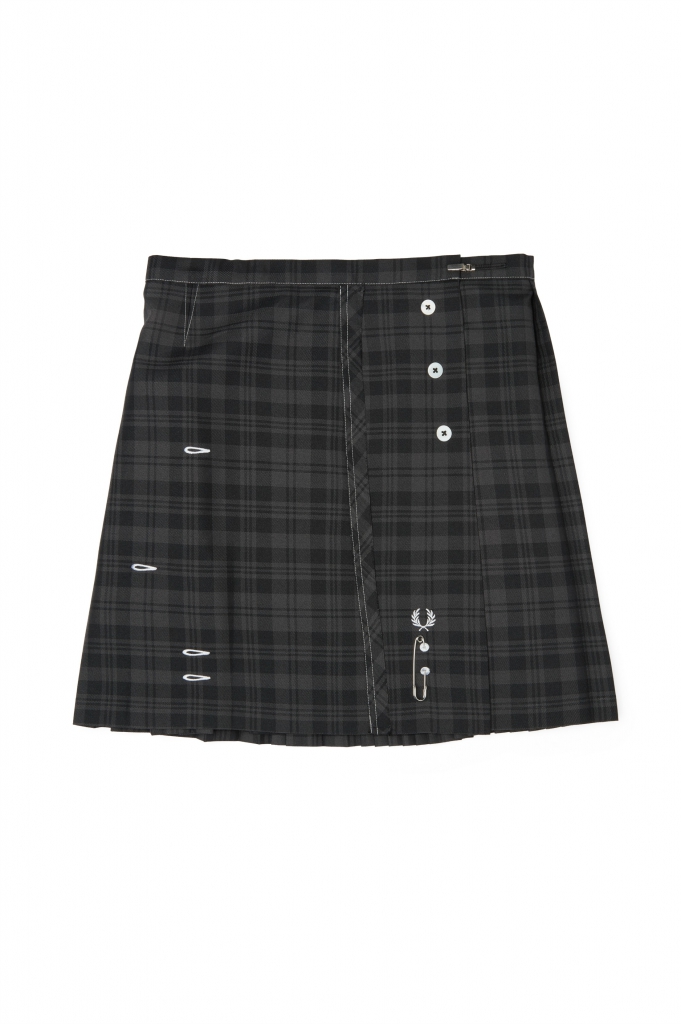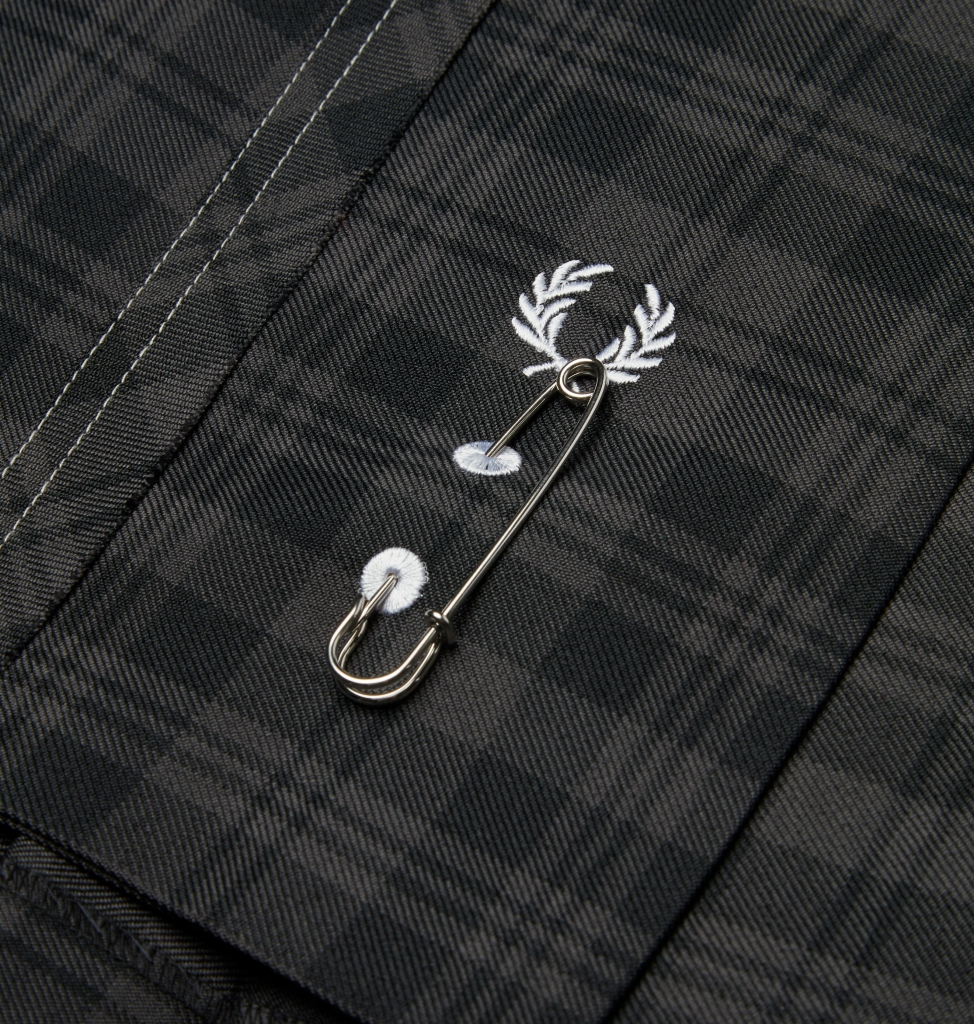 Read also: Fred Perry Pays Tribute To Amy Winehouse With A Capsule Collection