As the days get warmer, the inevitable swimwear decisions come round again. Which style will flatter my body shape? What prints and colors are in fashion this year? And, most importantly, how to distract the eye from body hang-ups? Here are five tips to help you choose the ideal swimwear and hit the beach with confidence and style.
Several factors need to be kept in mind when looking for swimwear which will work perfectly with your body shape, fit your personality, and be on-trend. While personal preferences are obviously important, it should be remembered that not all styles (bandeau, push-up, triangle or underwired tops, high-waist, high-cut or boy short bottoms) are appropriate for all body types.
What will you be using the swimwear for?
To get a tan, swim, or walk along on the beach? Your choice of swimwear depends on what you're going to use it for. If you're planning a sporty vacation, you should be looking for swimwear which will support your bust, which means bandeau styles are not an option. However, if you simply intend to lounge around getting a tan you have a bigger choice, and the ideal would be a piece which would leave a minimum of white lines.
While it may not be the most important factor to bear in mind, the planned use for your swimwear is something to consider.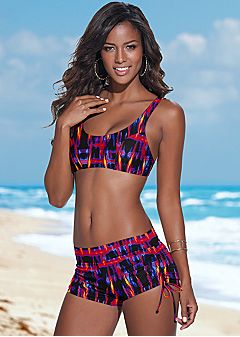 Swimwear to suit your body shape
This is key to your choice of swimwear and can be a big headache for some people. While our eyes can be attracted to fashionable swimwear, it is how it looks on us that really matters.
Bandeau shapes do not suit all body types and are better avoided if you are small up top as they tend to accentuate the impression of a small bust and flatten you out even more. Big busts can wear a bandeau shape but they should be underwired and have adjustable straps to provide maximum support. Balconette and deep V styles (particularly for one pieces) are also perfect for flattering big busts. In contrast, smaller busts work well with push-up and halter neck styles.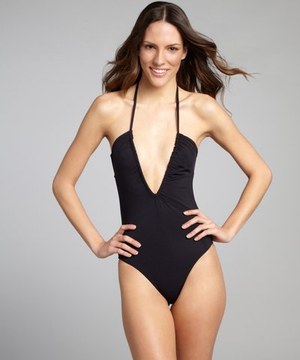 No more hang-ups 
The ideal would be to leave our body hang-ups at home and just enjoy the break, but if they remain stubbornly with us, there are a few tricks that can help.
Those who are self-conscious about their tummy can opt for high-waist bottoms which sit on the hips, flatten the stomach and smooth out any bumps.
If you're not happy with the size of your posterior, choose low-rise or boy short styles. The glamorous one-piece, which has been back in fashion for several seasons now, is also a good solution for covering up any "imperfections."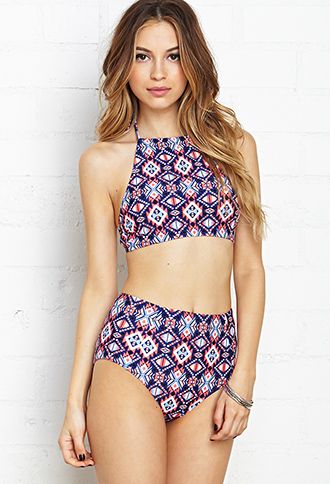 What are this season's trends?
Of great importance to some, and not to others, the current trends can be a factor in choosing the perfect swimwear. Prints, colors, fabrics are, of course, a matter of personal taste, but it is perhaps worth taking a look at what the fashion world is focused on at the moment.
This season many sources of inspirations are in evidence, with a general return to nature and a range of colors that includes white, cream, pastels and hints of transparency, with fabrics such as cotton, Lycra and natural fibers.
However, the summer of 2016 will also include eye-catching flashy colors, shiny fabrics and sexy cuts. Glamour will also be high on the agenda with swimwear that can be worn during the day and in the evening. This translates into pieces that are low cut or cut out at waist level, and colors such as black and gold and iridescent shades.
As often is the case, various types of prints, ranging from animal to geometrical and floral, will also be on trend.
Worth knowing
Aside from the shape of the swimwear, there are a number of easy ways to sculpt your figure and highlight your strong points. It is worth bearing in mind that frills, ruffles, bows and prints will accentuate that part of the body. Smaller busts can use this to their advantage to make them look bigger, whereas big busts should avoid them.
In the same way, if you want to make your bottom half look bigger, choose swimwear with frilly details or horizontal stripes.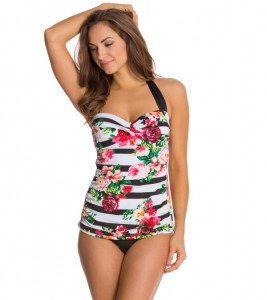 Now that top and bottom halves can be bought separately, it's also possible to put bright colors on the part of the body to be emphasized.
– Cover Image: © AleksandarNakic/Istock.com