POLAROID LAUNCHES THE RAINBOW COLLECTION
– A TRIBUTE TO A COLOURFUL HERITAGE
Polaroid was founded to democratize better colour, clarity and details through the original polarized lens in 1937. Polaroid has stuck to these principles ever since. The colour aspect has been symbolized with the iconic rainbow attached to the logo in different forms since the brand was founded. From 2015 and onwards it takes on the shape of a square.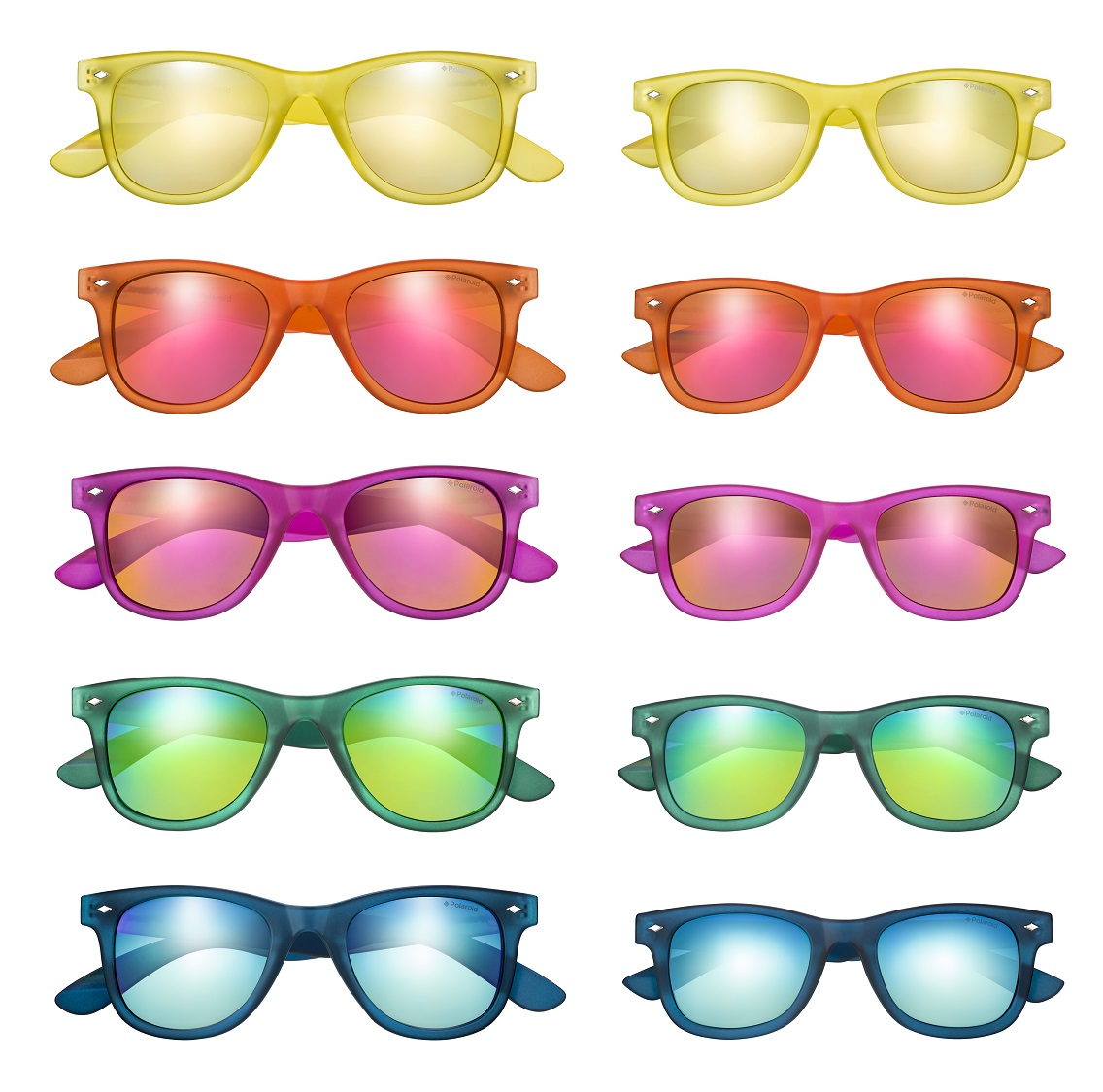 As a tribute to this colourful icon, Polaroid now launches the Rainbow Collection for Spring Summer 2015 featuring new vivid sunglasses dressed in the rainbow shades, with the iconic Polaroid rainbow arc on the temple-tip. Available for adults and kids in blue, green, yellow, orange, fuchsia and crystal, highlighted by unique Polaroid Ultrasight™ mirrored lenses.
The design team was inspired by the classic question "What's at the end of the rainbow?" For Polaroid, it was quite obvious – an entire range of sunglasses reflecting something as vivid as the brand history!
This new range is made to make people re-think the way they look at sunglasses. The Polaroid Rainbow Collection enables you to express your state of mind, free your emotions and share your feelings through its bright nuances at every moment. Let Polaroid sunglasses amuse and amaze you!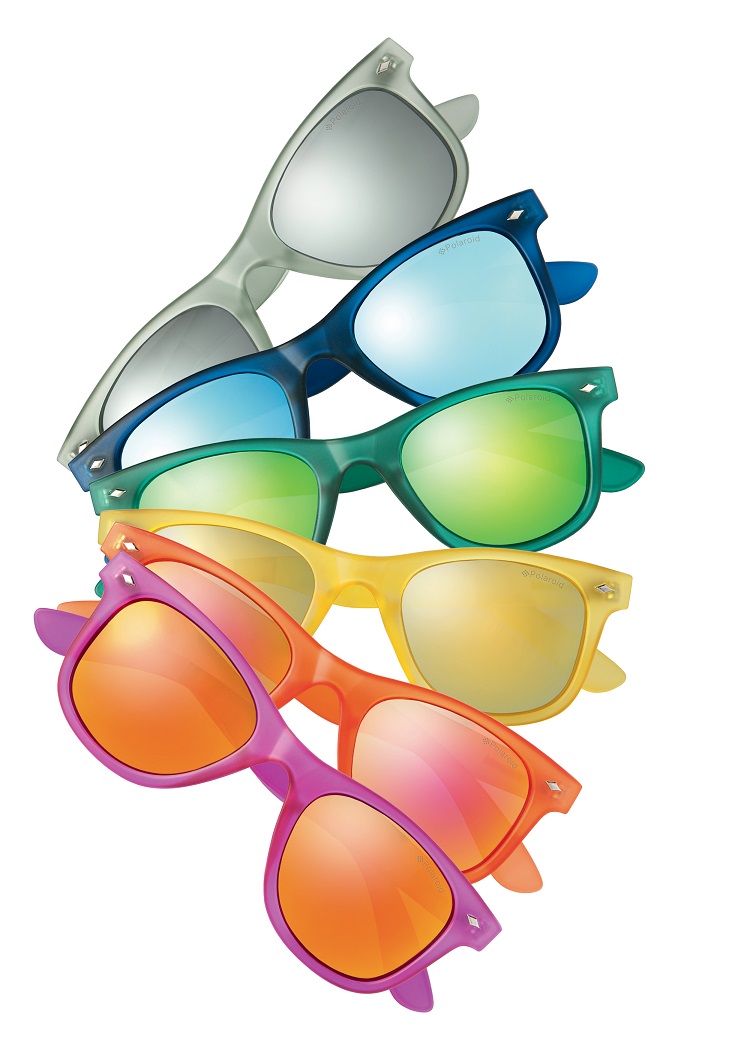 Polaroid Rainbow sunglasses allow you to enjoy bright colours with no glare thanks to the exclusive polarization of UltraSight™ lenses. Developed exclusively for Polaroid, thanks to the proprietary Thermofusion™ Technology, all Polaroid polarized sunglasses feature the UltraSight™ lenses for distortion-free vision. The premium Polaroid polarized sunglasses provide unique benefits: glare-free vision, clear contrasts, natural colours, reduced eye fatigue and 100% UV protection.
The POLAROID collection of sunglasses is produced and distributed by the Safilo Group.
ABOUT POLAROID
Polaroid Eyewear is a worldwide leader in eye-care and optics and a pioneering international eyewear brand that owes its name to the invention that changed the world of technology and optics: polarized lenses. Polaroid, since it was established by Edwin Land in 1937, has strengthened its reputation as a leading brand in polarized lenses thanks to the exclusive ThermofusionTM technology. Today, Polaroid produces and distributes its polarized sunglasses, Clip-ons, SuncoversTM and optical frames worldwide through its owner subsidiaries and its network of exclusive distributors. The brand joined the Safilo Group in April 2012. For further information: www.polaroideyewear.com.