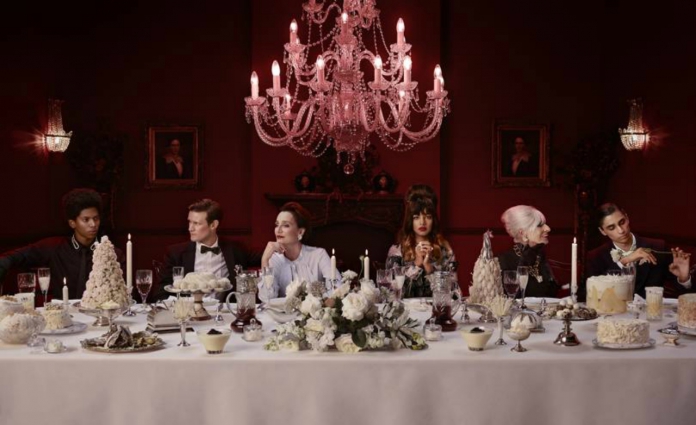 Following the unveiling of its Christmas cast in early November, Burberry has released a Christmas campaign video and imagery, and it's nothing like you've ever seen before.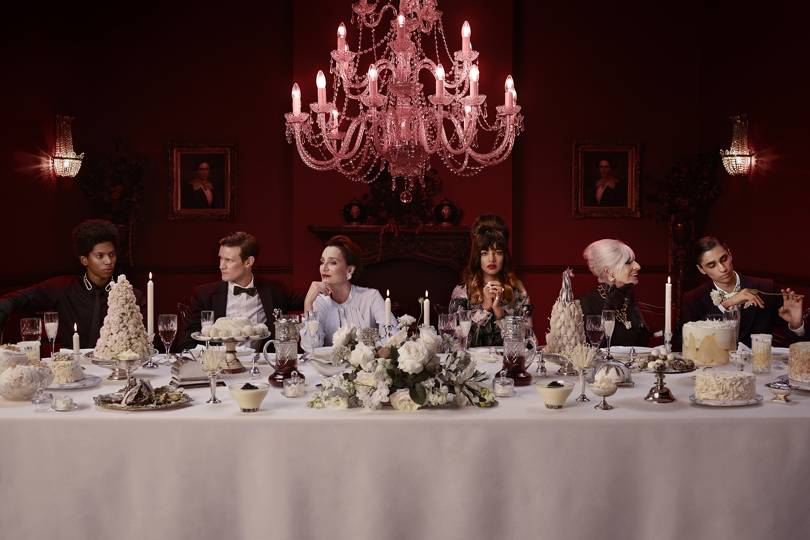 You'd think it's gonna be all merry and warm since it's Christmas but no, the brand has chosen to go down the mystery lane with its star-studded cast – Naomi Campbell and her mother Valerie Morris-Campbell, M.I.A., Matt Smith and Kristin Scott Thomas, going about their seasonal traditions and rituals amidst a snowstorm.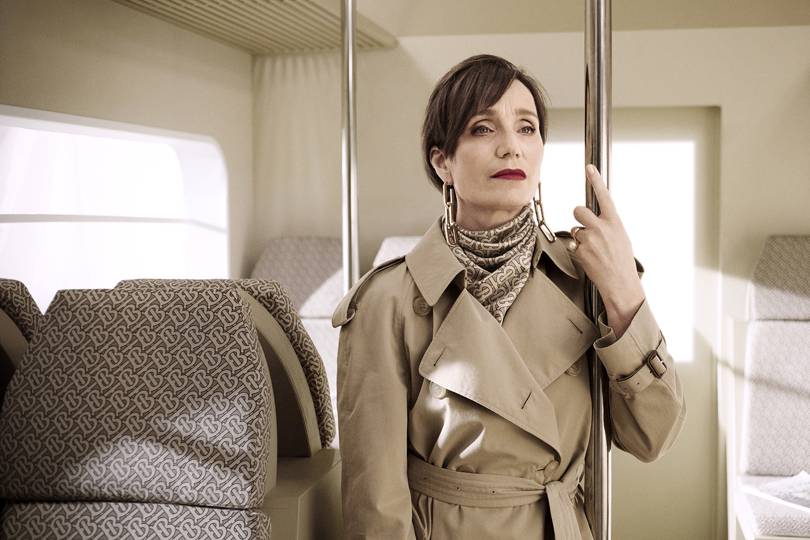 The film, titled Close Your Eyes and Think of Christmas, is shot by British artist Juno Calypso and it opens with a snow scene on a television which zooms out to show M.I.A. and Matt Smith chilling in a café. Through a full throttle train ride, Kristin Scott Thomas appears as a commuter, beautifully clad in trench coat and a scarf featuring Burberry's new house logo imagined by Peter Saville, which is also upholstered in the train seats. A family feast follows and the scene shifted into Naomi and Valerie Morris-Campbell's mother-daughter bonding time watching telly in a living room, both donning the pieces from Burberry's collaboration with Vivienne Westwood.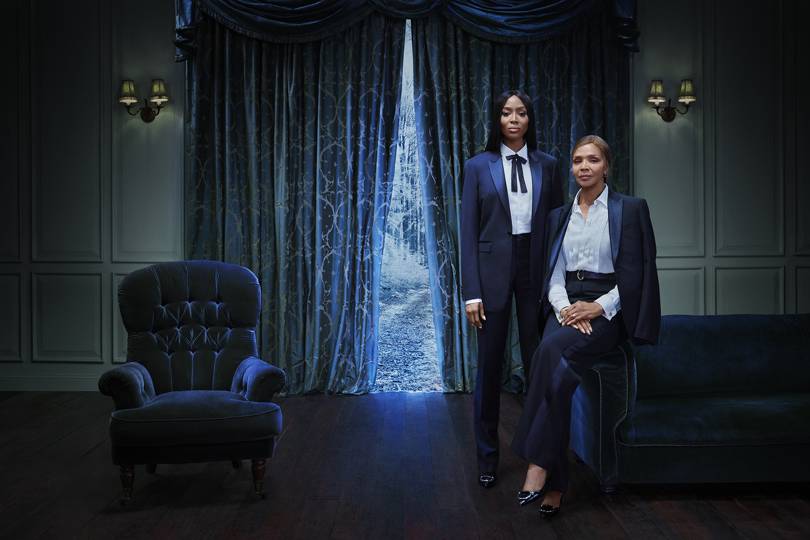 "I had a lovely time on set. I got to hang out with Kristin Scott Thomas who is just a total dream. It was a pleasure also to meet M.I.A. and to be back on set for Burberry. Everything was very stylish, very inventive. It felt a bit like a strange, fashionable Christmas last supper", said Smith.
Watch the full film below:
Burberry x Vivienne Westwood collection will be released on December 6th.
Source: Vogue