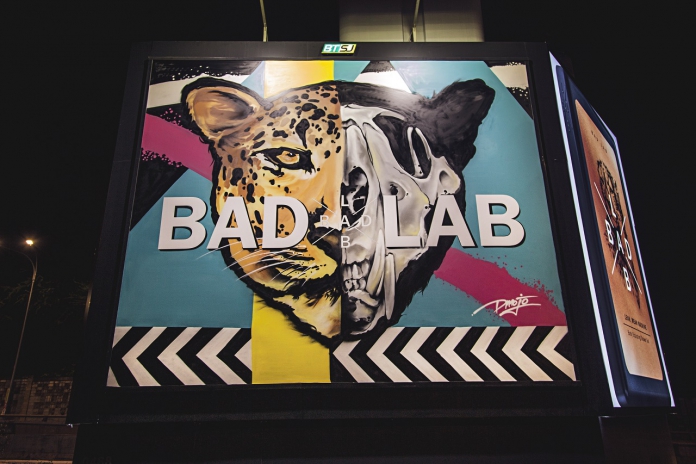 Starting at midnight all the way to 5 a.m. last Sunday, four Malaysian graffiti artists dubbed the #BADLABGANGOF4, which include Cloakwork, Katun, Dmojo and Shade, performed LIVE graffiti paintings on four of BAD LAB billboards located on the MRT pillars in Jalan Damansara highway, Taman Tun Dr Ismail, Kuala Lumpur.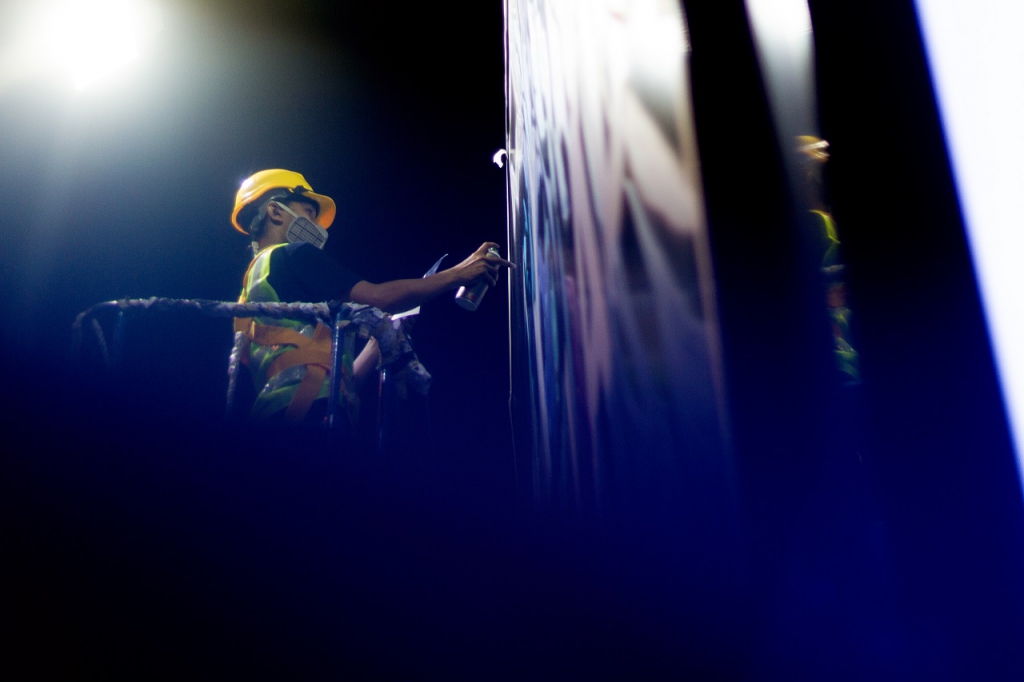 Often associated with vandalism, the last 20 years has seen the rise of graffiti art into contemporary culture. From its subversive beginnings in the New York undergrounds and regarded as just some writings on the wall, graffiti as a form of visual art has now infiltrated the mainstream. Globally, stories of graffiti artists like Shepard Fairey and Banksy, amongst many others from this movement have made its way to the eyes and ears of many. Beyond art, it is a way for these artists to express their feelings and create awareness for important social and political issues.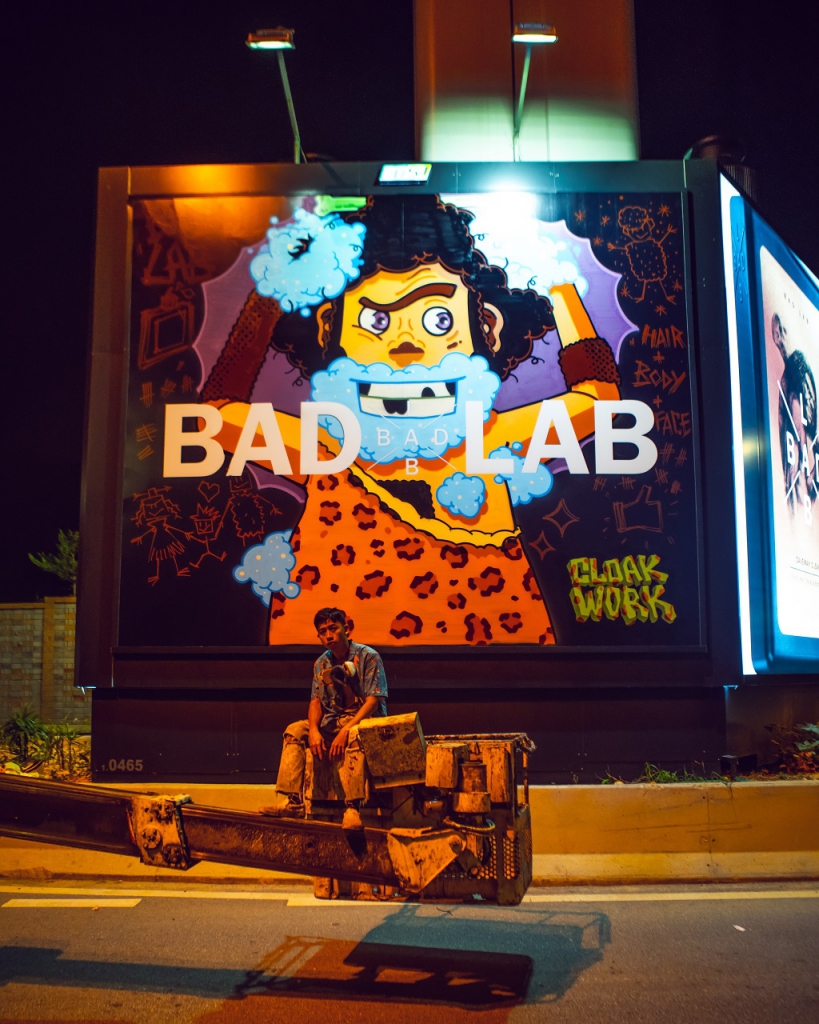 With #BADLABBILLBOARDS, the brand intends to push the envelope – upscaling graffiti by commissioning these creative and talented artists and giving them a sanctioned platform to do what they do best. "This movement resonates strongly with BADLAB. From its packaging design, product concept, right down to actual products and consumer engagement, BADLAB is designed and positioned to establish a unique and exciting experience with men. BADLAB wants to get men back in touch with their "inner beast", and discover an exciting, forgotten dimension of themselves". so says Lum Chong Heng Commercial Director.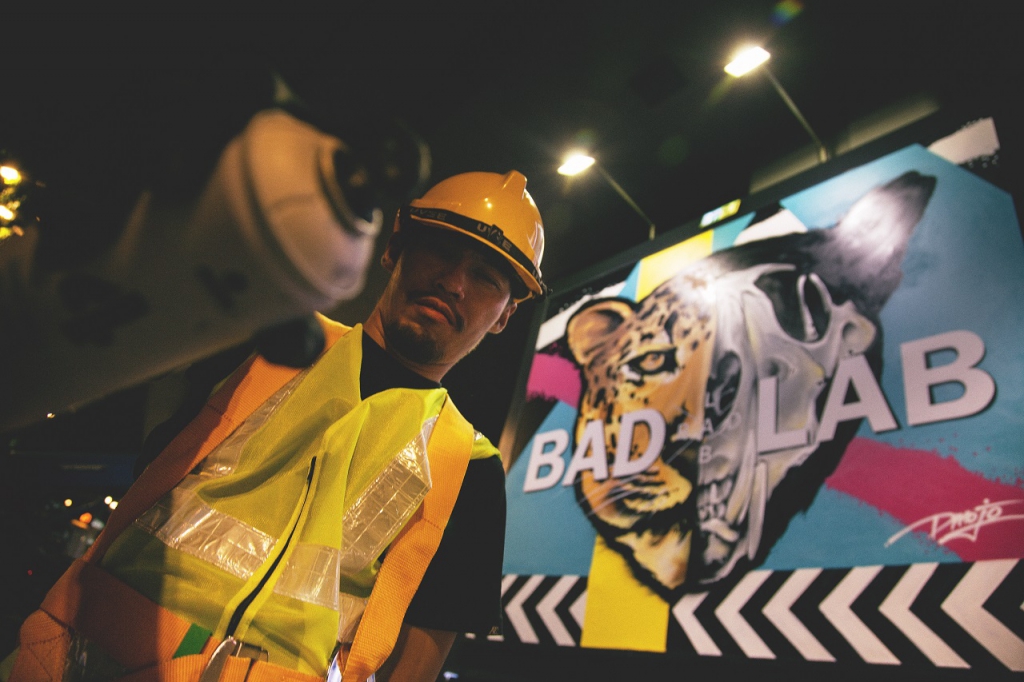 He added, "This is also to create awareness for the vibrant street art and creative culture currently happening in Malaysia. These four very talented Malaysian graffiti artists were handpicked not just because of their unique individual style; they have also done our country proud by representing us in international street art conventions and being invited to showcase their work outside the country. As witnessed this morning, their work literally stopped traffic and we cannot be happier with how it has turned out."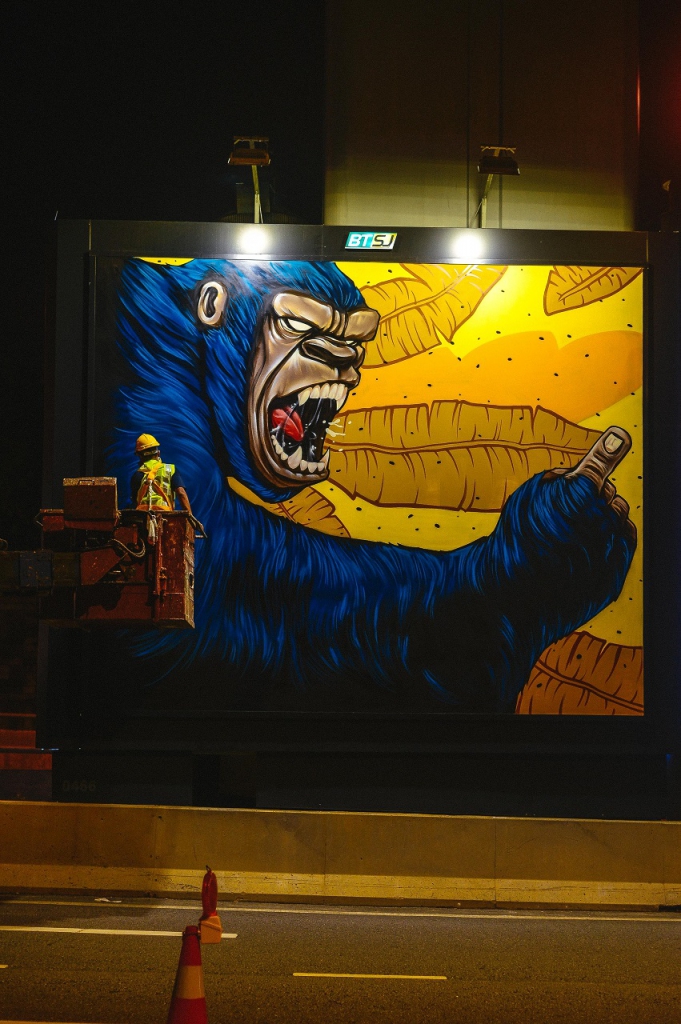 The #BADLABBILLBOARDS will be up for 6 months along Jalan Damansara, TTDI, heading towards Kuala Lumpur. It is a sight not to be missed.
For more information about the Malaysian graffiti artists dubbed the #BADLABGANGOF4, you can visit BAD LAB's Facebook.
Disclaimer: All photos are taken by four of Malaysia's best street photographers, TTFGA, Nadirah Zakariya, Bibo Aswan and Carlos Khu.
Read also: ONE Championship Athletes Launches Bad Lab's Brand Page On Watsons Online Store