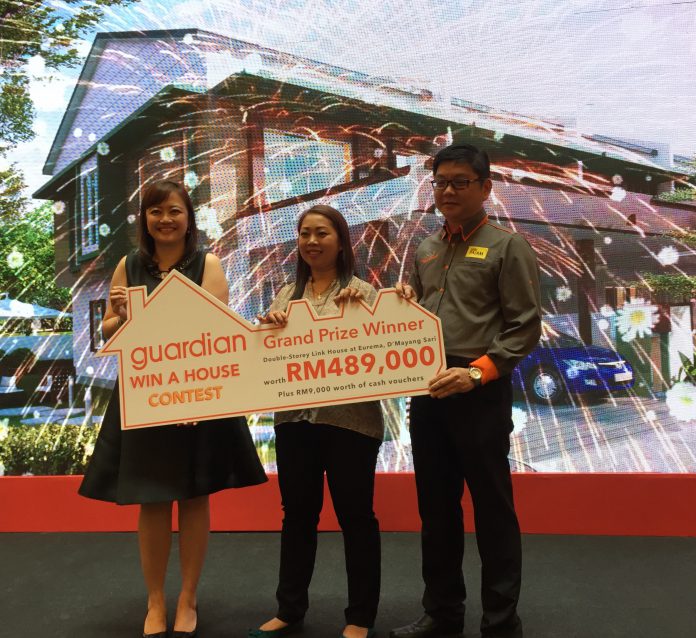 Syarina Nordin today beat 40 other finalists in a series of exciting challenges, coming up top in the Guardian Win A House Contest! The Admin Manager, who just days ago celebrated her 37th birthday, walked away with her very first house worth RM489,000 at the fast growing township of D'Mayang Sari in Seri Pajam, Nilai.
Others took home, between them, 500,000 air miles, 10 Kuvings Slow Juicers, worth more than RM2,800 each, and 40 La Gourmet utensils and product hampers worth more than RM100 each.
Forty-one Guardian Malaysia shoppers had gone through an exhilarating one-hour reality challenge which saw them pitch their wits against each other in the final lap of the Guardian Win-A- House (WAH) contest.
The WAH contest, the first ever to be held by Guardian Malaysia, was organized to mark its 49th-anniversary celebrations and Malaysia's national day. The contest, which ran from 28 July to 28 September, required customers to guess the number of Guardian tissue packs in the acrylic model house, measuring 2 feet (width) by 3 feet (height) by 3 feet (length).
Ms Christina Low, Marketing director of Guardian Health and Beauty Sdn Bhd said: "We felt that giving away a double-storey house would be a truly meaningful way to reward our customers for their support over the last 49 years, in view of the current concerns about the affordability of the residential property.
"By holding this fun and challenging grand finale we also hope it would help promote camaraderie and sportsmanship among our shoppers and make this a truly memorable event for all," she added.
Ms Low said the contest was a huge success, more than 40,000 entries from all over Malaysia, and she thanked everyone who contributed to its success from those who submitted entries to business associates who supported the contest.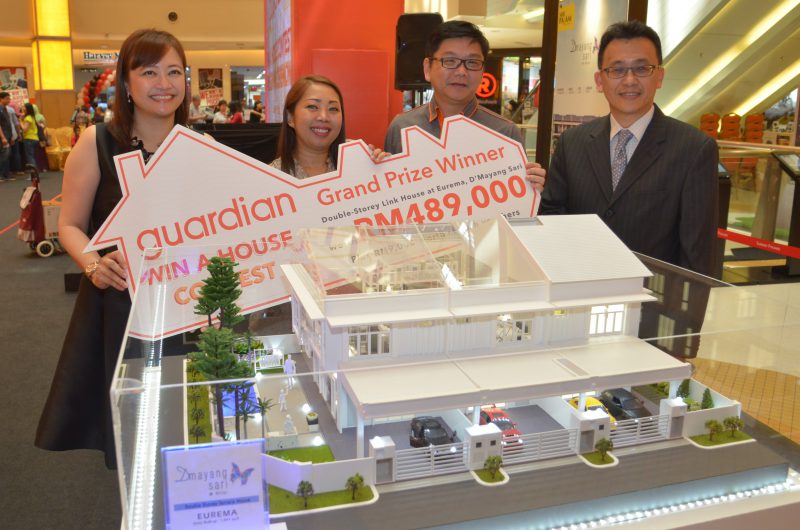 The dream house is set in the idyllic and fast growing township of D'Mayang Sari. It is developed by award-winning developer Seri Pajam Development Sdn Bhd. The house, which will be completed next year, is designed with prominent and ergonomics features that allow an innovative use of space. These features combine to give a unique sense of luxury as well as harmony.
Read also: TEKNI Opens Their 1st Showroom In Malaysia