Malaysia's very own contemporary pop singer, Yunalis Zara'ai (Yuna), who was just announced her engagement to Adam Sinclair, returned to her home country for a one-night only exclusive performance at Yuna's Secret Show at APW, Bangsar last weekend. The much celebrated local-turned-global artist, who previously collaborated with Grammy award-winning singer songwriter, Usher, and graced the cover of Vogue Arabia this month, performed her only show for the second half of 2017 in Kuala Lumpur, much to the thrill of her local fans. The event saw a turnout of 300 comprising lucky guests including Uber riders and driver-partners.
Momentum was built around the secrecy of the concert venue – the highlight of the UberYuna on-demand – which was not publicly disclosed until yesterday. Concert goers were only able to get access to the venue via a ride request through the Uber app and were truly surprised upon arrival at the doorstep of APW, Bangsar – the secret venue.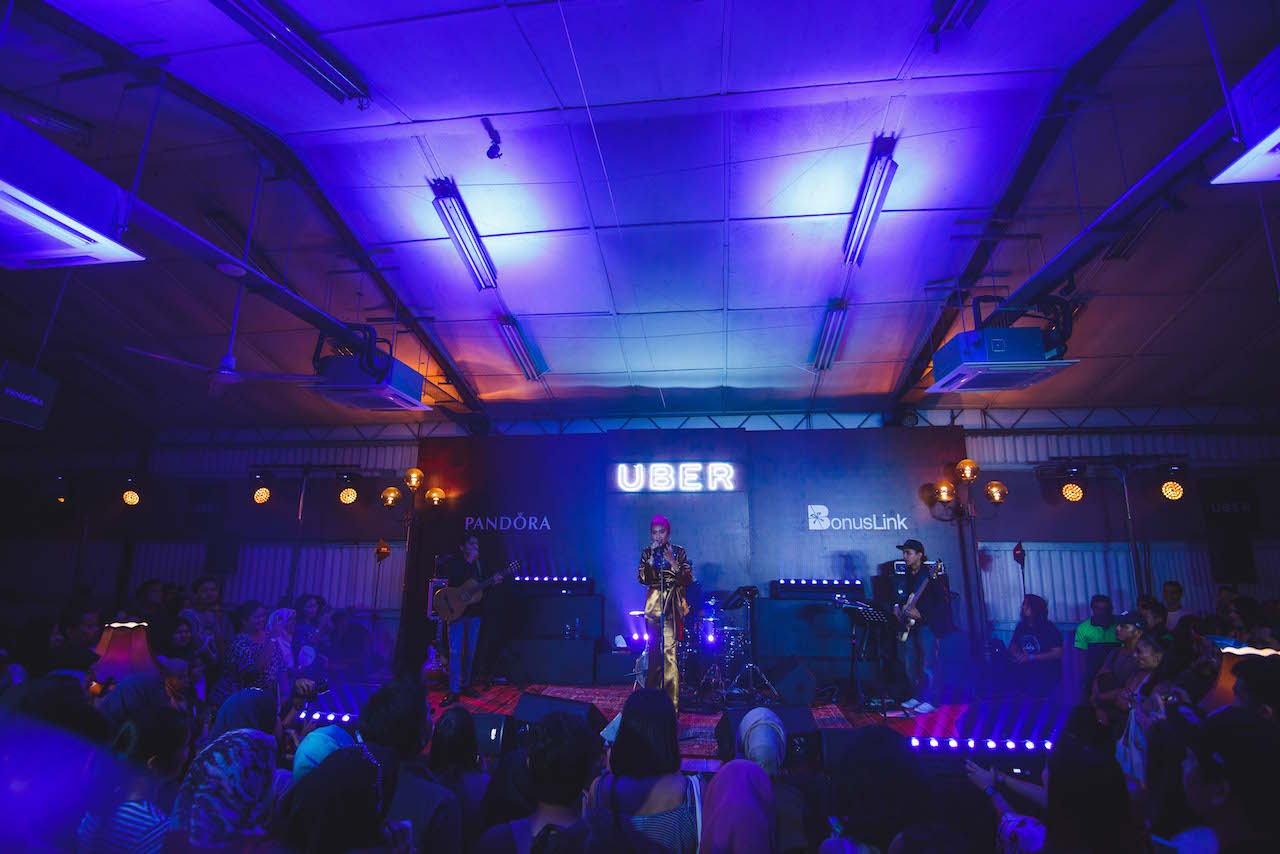 The show kicked off with performances by local bands, The Peachskins and Orang Malaya, as the opening acts for the night. A raucous round of applause from the floor signalled Yuna's much-anticipated appearance on stage. Kicking off her show with the single Falling, Yuna's sultry vocals ignited the crowd's enthusiasm, with many singing along and grooving to the music. Among the hit numbers she performed were Best Love, Pulang, Used to Love, Lights Camera, Terukir and Crush, her recorded duet with Usher. Yuna finally took it home with Dan Sebenarnya and Decorate, leaving the audience in cheers for an encore.
Driver-partners who had recently won awards at the Uber Raya Open House last week were also awarded with exclusive access to Yuna's Secret Show. Spotted amongst them was TunKamalul Zaman bin Abd Kamal who won 'Highest Number of Compliments'. The UberYuna experience was made possible through Uber's partnership with Pandora and Bonuslink.
Read also: 10 Things You Probably Don't Know About Malaysian Songstress Yuna