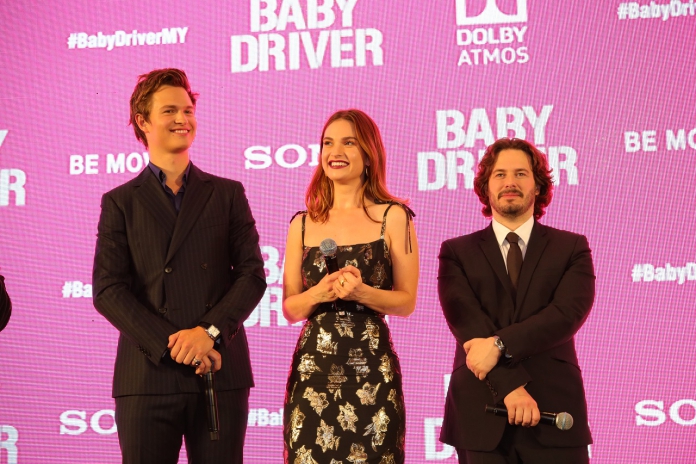 You can imagine everyone's excitement when Baby Driver stars, Ansel Elgort and Lily James, along with director, Edgar Wright was in Malaysia to promote and premiere the hottest summer movie this year!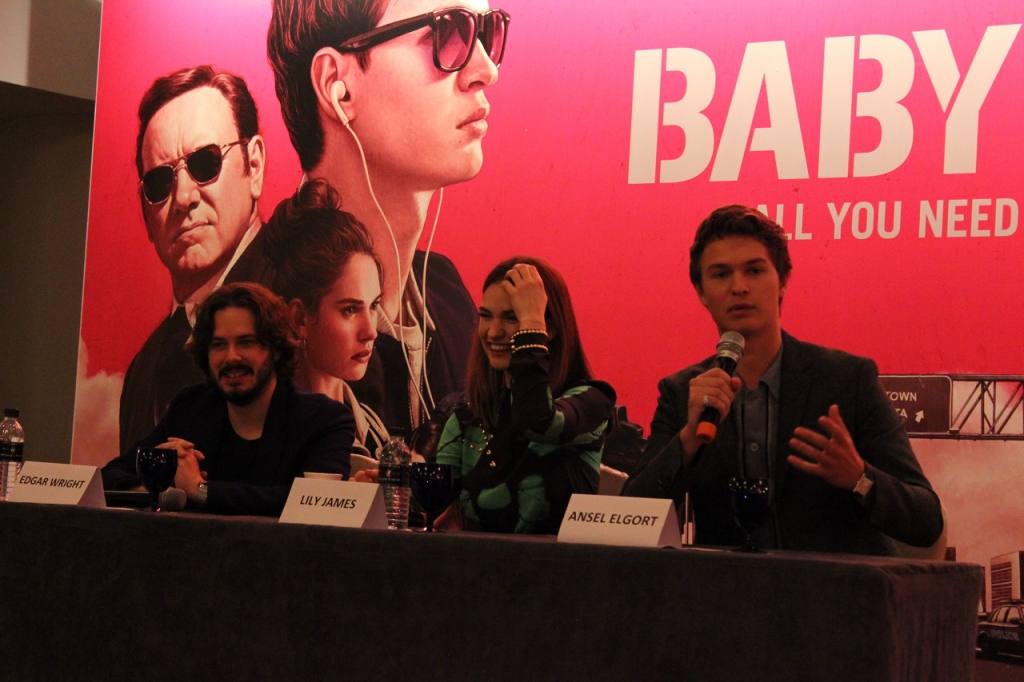 Media from all over Asia, made their way to the Ritz Carlton Hotel, Kuala Lumpur to get a chance to interview the casts and director because it's not everyday you get to meet international and Hollywood level of celebrities over here!
Ansel and Edgar were looking dapper, while Lily was elegant as ever which definitely brightened up our Monday blues. We can't help to gush over their warm and friendly personalities to answer whatever questions that went their way.
We asked Ansel and Lily on how similar are they to the characters that they played in Baby Driver and here's what they said.
Ansel: I think I'm a little bit similar to Baby in a way, mostly related to him musically because I love music and I can't live without music. Also, Baby is really loyal, he's not an aggressive guy but when somebody messes with someone that he loves, that's when he gets very protective and you can sense that he's really loyal.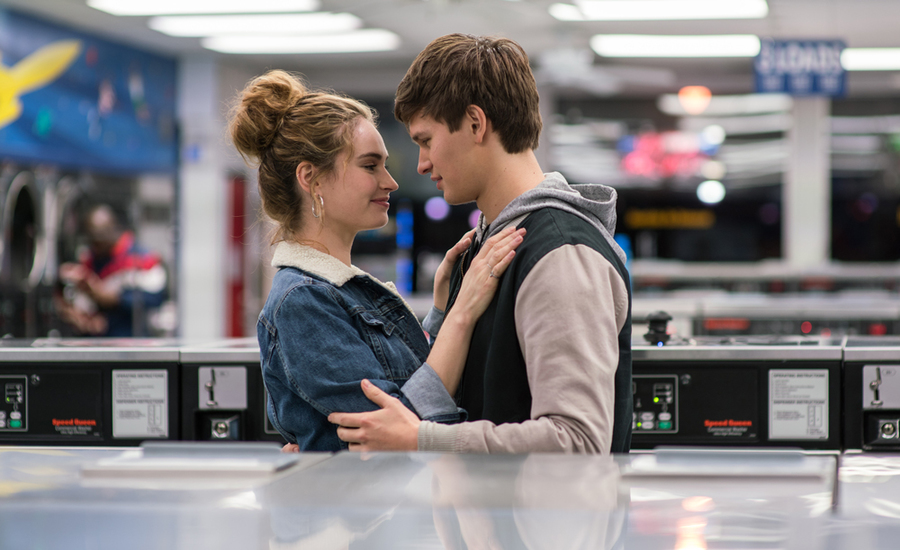 Lily: Whenever you get a character, you start seeing yourself as them more and you can relate to them in certain aspects. Deborah talks about dreaming of hitting the road and going on an adventure to escape from her life of working in a diner. So I can relate to her sense of adventure to explore and her royalty to Baby where she's willing to sacrifice everything for Baby, and I think I'm like that.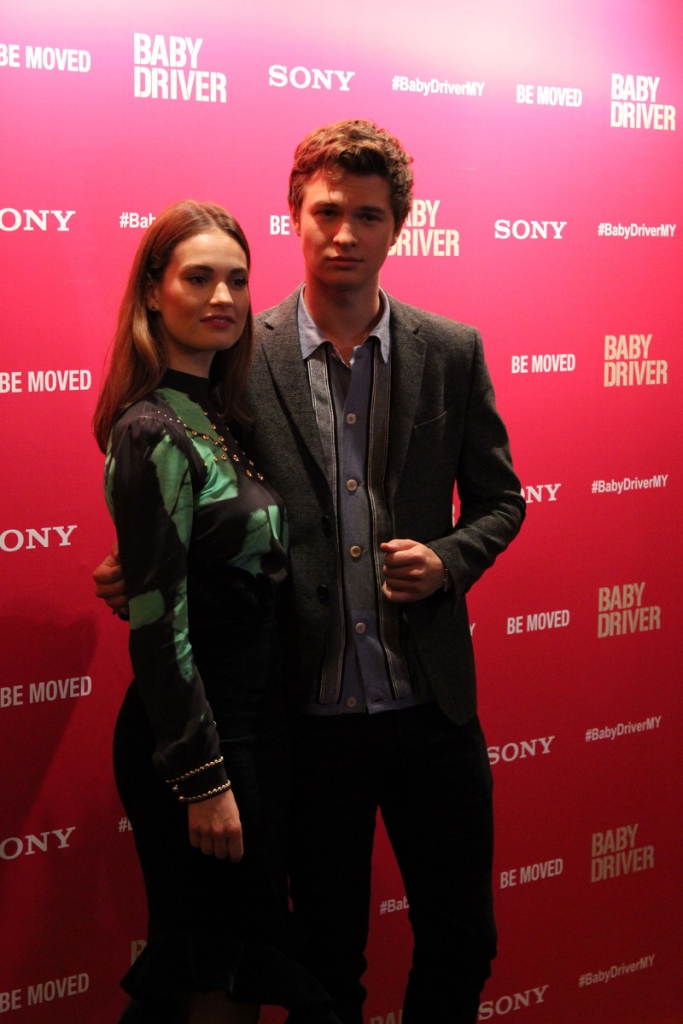 After the press conference, the next agenda was the Red Carpet or you can say Pink Carpet Premiere of Baby Driver at Centre Court, Pavilion Kuala Lumpur during the evening. Mad traffic didn't stop the fans from crowding around the red carpet to catch a selfie or glimpse at the stars as they made their way to the stage.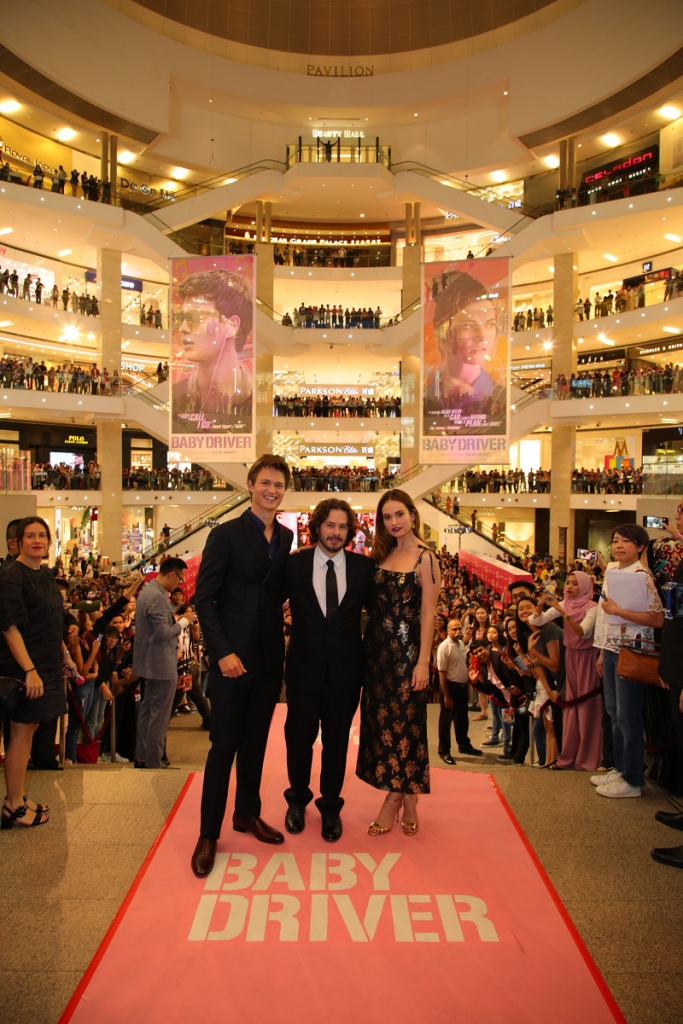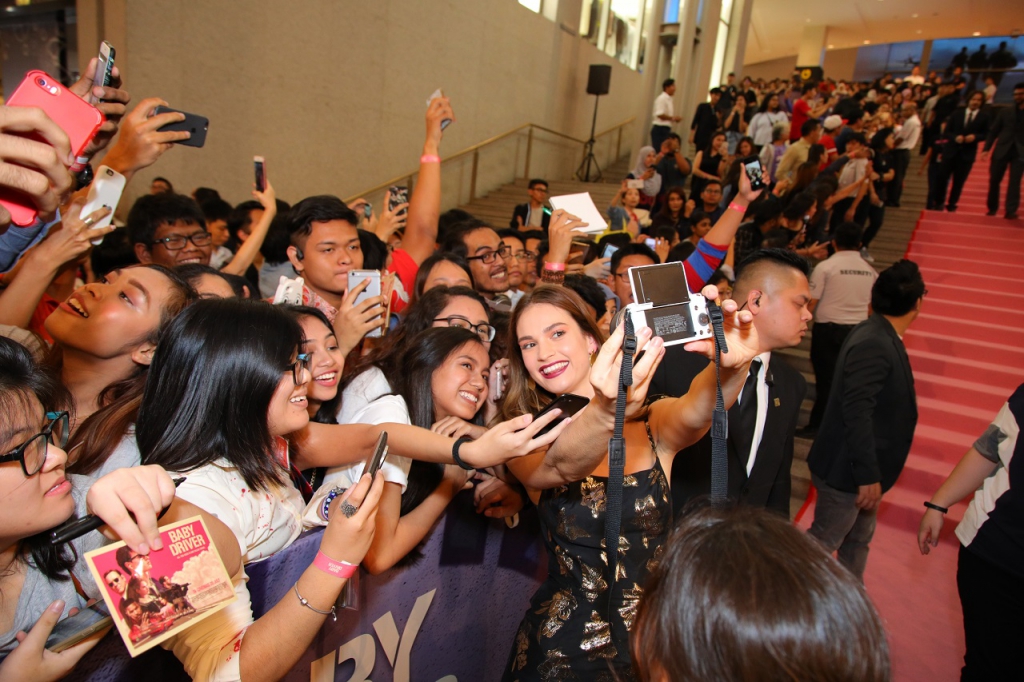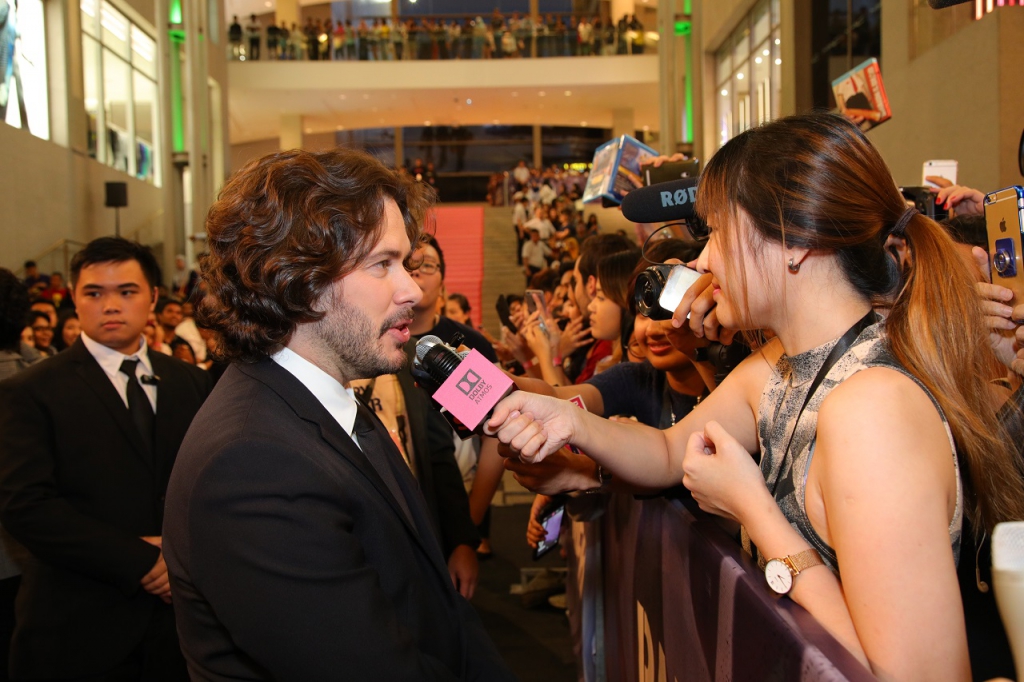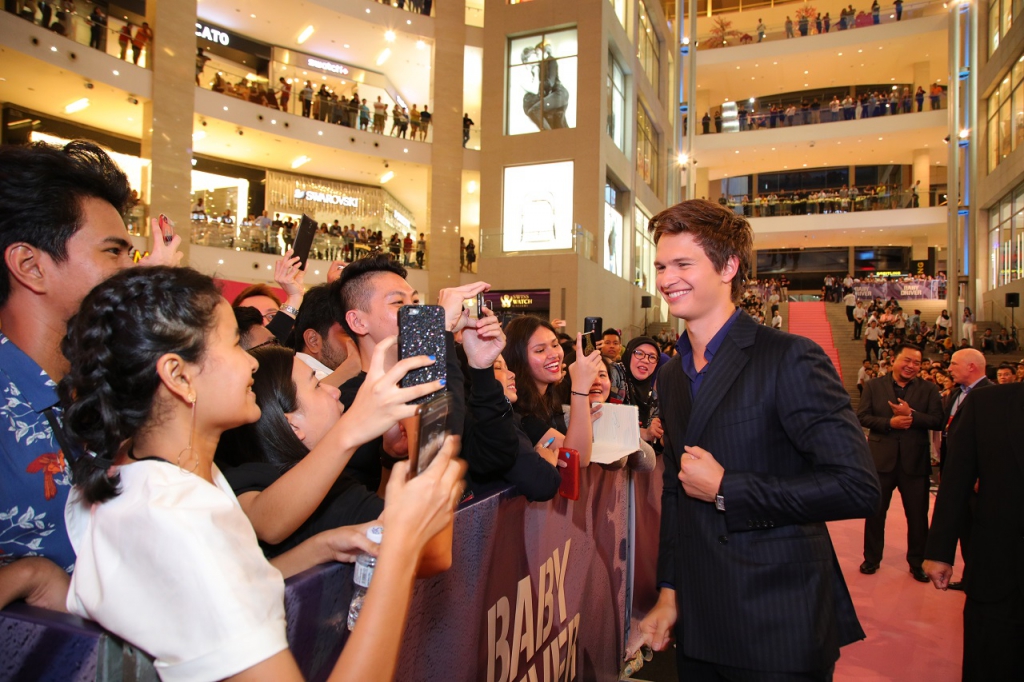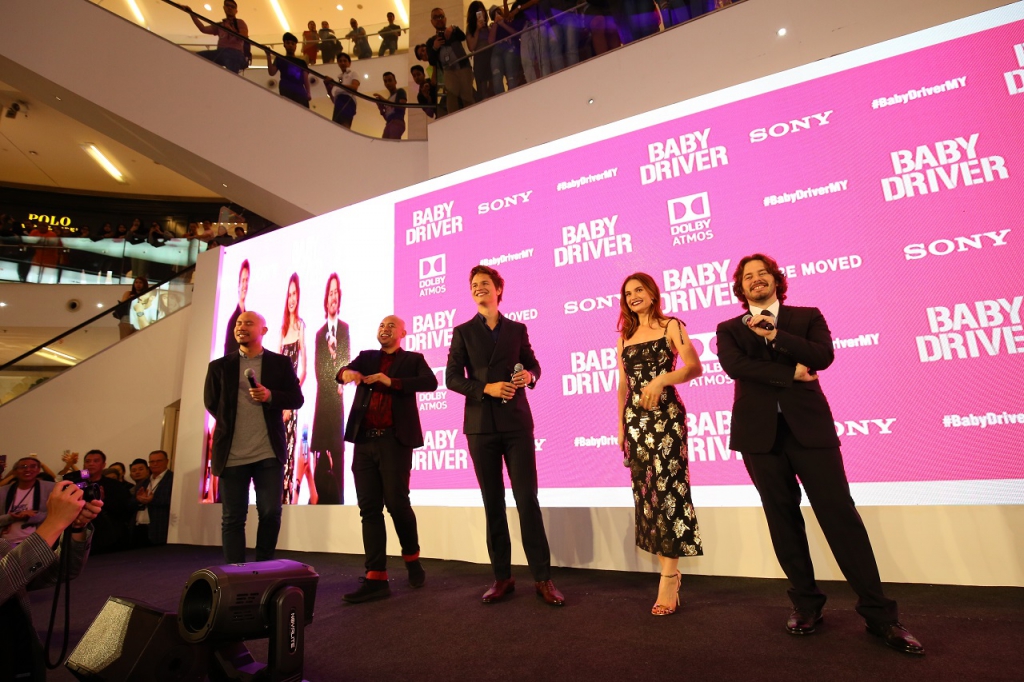 We hope we'll get to see these stars again and hopefully after this, Malaysia will have more awesome movie premieres with its stars here!
Read also: See Ansel Elgort, Lily James and Director, Edgar Wright Today At The Red Carpet Premier Of Baby Driver