Great news fellow music enthusiasts – Urbanscapes has added another exciting international music act to its line-up: French electronic band M83! Named after a spiral galaxy Messier 83, you can expect M83 to deliver a musically stellar performance at KL Live at Life Centre, 1st Floor, Life Centre 20 Jalan Sultan Ismail, 50250 Kuala Lumpur.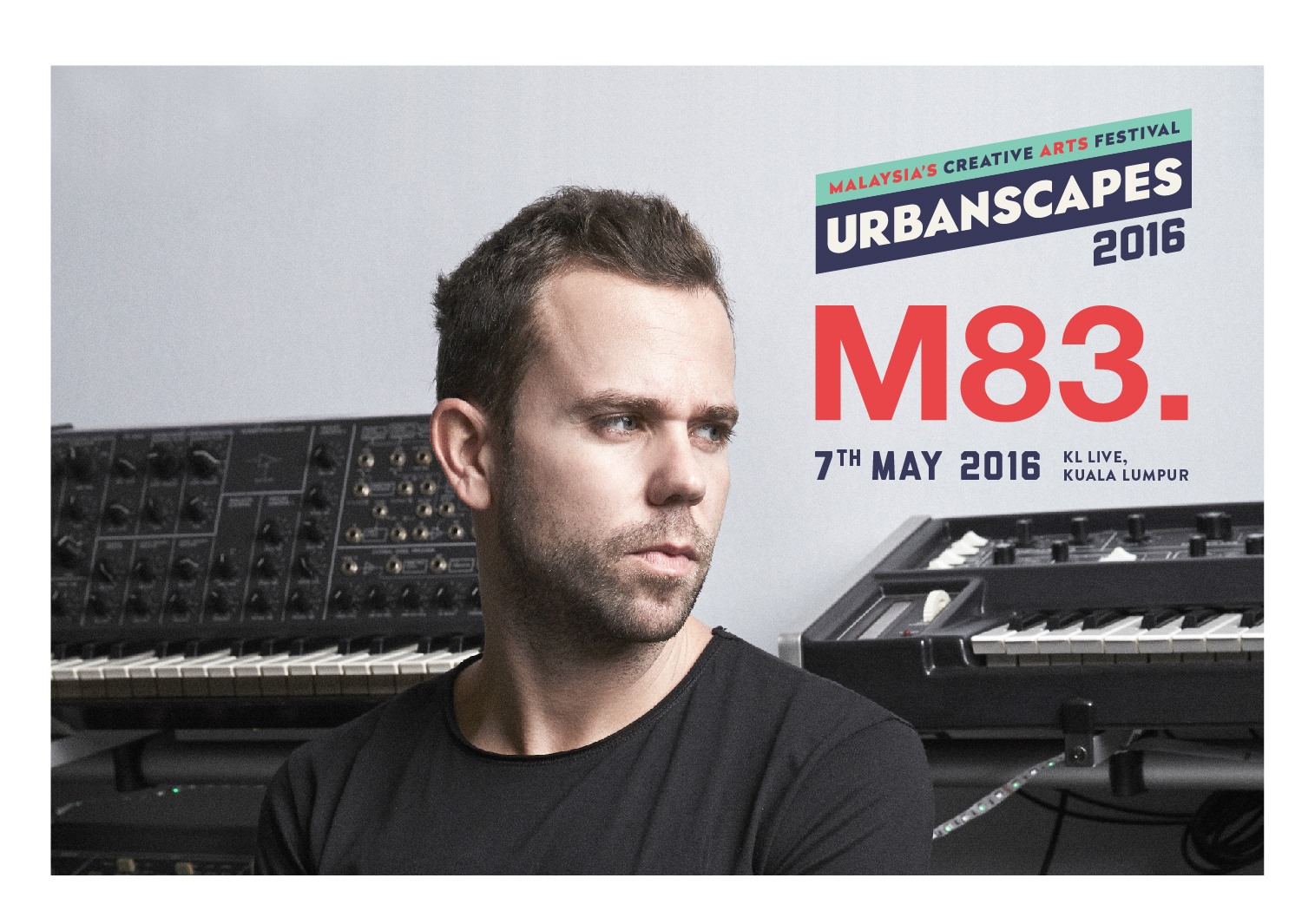 Tickets go on sale at TicketPro Malaysia on 22 February. But if that seems like light years away, M83 will have pre-sale tickets on their site starting tomorrow (19 February). This event is 18+ only.
Ticketing Details
PHASE 1: RM199
PHASE 2: RM229
PHASE 3: RM259
Having steadily garnered worldwide recognition, M83 has released over 6 albums, including the highly popular Saturdays = Youth (2008) and the critically acclaimed Hurry Up, We're Dreaming (2011), which received a 2013 Grammy nomination.With a follow-up album in the works that has been self-described as "epic" and "eclectic", it's no surprise that M83 has played at major festivals around the world, including Lollapalooza, Coachella, and St Jerome's Laneway.

About Urbanscapes
Urbanscapes, one of the longest-running creative arts festivals in Malaysia, was founded with the aim to bring together Malaysian creative communities. The festival has now grown to include the best from around the world. Built on the belief that great things happen when people come together, this year, Urbanscapes is taking the festival back to its roots – to the heart of KL. Spanning over two weeks and in various venues throughout the city, Kuala Lumpur… we're coming home. 
Stay tuned to our formal announcement on 

1 March

.
‪#‎urbanscapesmy‬ ‪#‎urbanscapes2016‬ ‪#‎m83‬ ‪