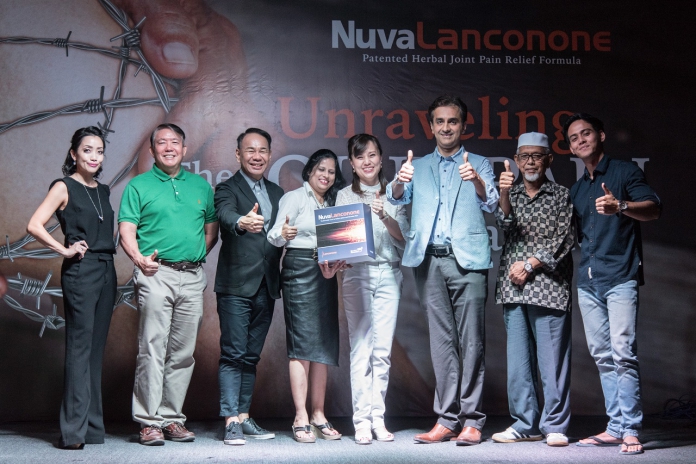 NuvaLanconone recently hosted an empathetic, informative and memorable event entitled Unravelling The Joint Pain Paradox where groundbreaking herbal research unearthed. Guests were enlightened to the paradoxical issue of arthritis joint pain, a condition which is sufferable if left untreated and which worsens when treated with painkillers. This dilemma is a daily struggle for an estimated 60% of the worldwide population aged 65 years and above with little hope save for surgery. Dr. Shalini Srivastava, the leading researcher of this breakthrough herbal science was in Malaysia to share how Lanconone® can offer more alternatives to chronic joint pain sufferers.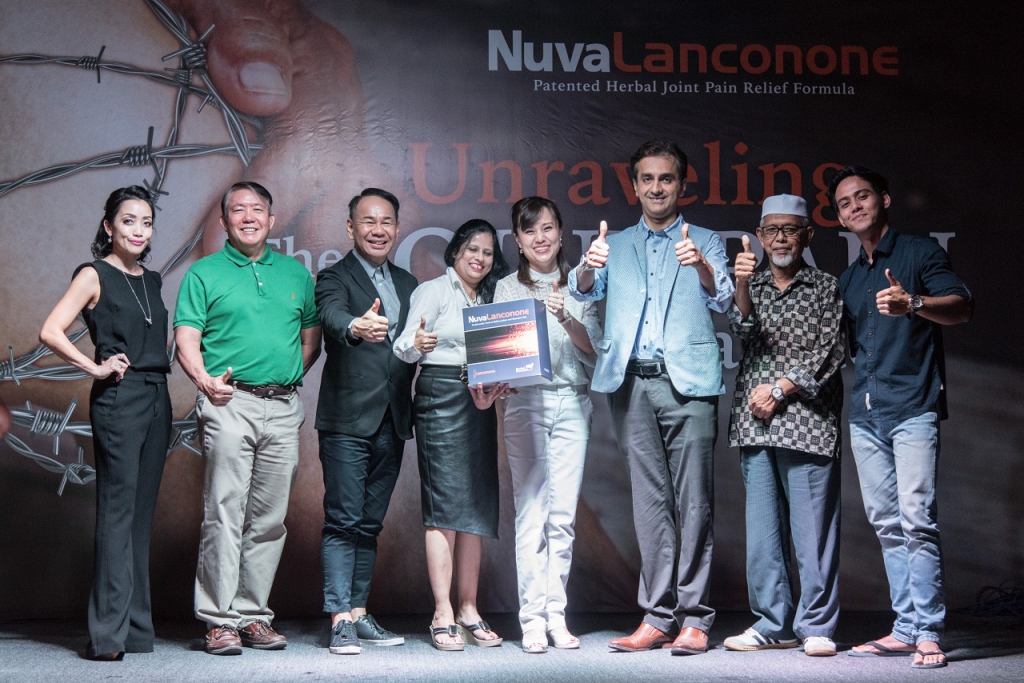 Lanconone® is a clinically researched herbal joint pain formula which has been tested against the NSAID painkiller ibuprofen. It was found that this herbal remedy worked as quickly and as effectively as the NSAID to relieve joint pain whilst supporting joint recovery at the same time.
While NSAIDs (ibuprofen, naproxen, celecoxib, etoricoxib) work to relieve the symptom of joint pain, new evidence has emerged of it adverse effects taken in the long-term. In 2006, Osteoarthritis Research Society International (OARSI) formed an international committee to review all relevant guidelines and scientific evidence for the treatment of osteoarthritis. Based on the evidence that showed a worsening decline in joint function, and increased need for hip and knee replacements in osteoarthritis patients taking NSAIDs amongst others, the committee has advised against the long-term use of NSAIDs to treat osteoarthritis.
Comprised of seven authenticated Ayurvedic herbs in one patented formula, Lanconone® was launched yesterday and is now available in Malaysia. The research on Lanconone® started a decade ago with the latest study against Ibuprofen published in the journal Trials 2016. Lanconone® demonstrated its ability to provide joint pain relief as quickly as Ibuprofen. Beyond pain relief, joint function amongst real patients with osteoarthritis was also found to improve after 12 weeks of treatment with Lanconone®. These results demonstrated Lanconone's capacity to enable the joints to repair itself. This herbal formula is suitable for vegetarians and most importantly, it has been proven safe.
Amol Pathak a registered pharmacist and Associate Director of Enovate Biolife who has championed natural Indian products for almost two decades across nearly forty countries worldwide while being part of the evolution of Ayurvedic products into products of various health categories shares, "Everybody wants to find a solution to this problem because arthritis is draining everyone – physically, mentally and financially. As a pharmacist, I had lived and breathed mainstream medicine as the only way. I am happy to be here in Malaysia today to be sharing an alternative, clinically proven Ayurvedic medicine in the form of Lanconone®. The good news is, YES there is another way out of this joint pain paradox in safety and wellness. Now, you don't have to make that awful choice between suffering joint pain or worsening your arthritis or hurting your tummy or kidneys."
Dr Shalini Srivastava is one of the primary researchers on Lanconone® said, "When we started on this research comparing Lanconone® to one of the most established pain relief medications in the world today, it was with the hope that our success would translate to an efficacious yet safer alternative solution for the many joint pain sufferers out there battling between their disability and their health. It is with humility that we are now able to share Lanconone® with Malaysia today."
During the launch, celebrities such as radio DJ, Serena C and actor, Hafidz Roshdi each brought a loved one to share their thoughts after using Lanconone.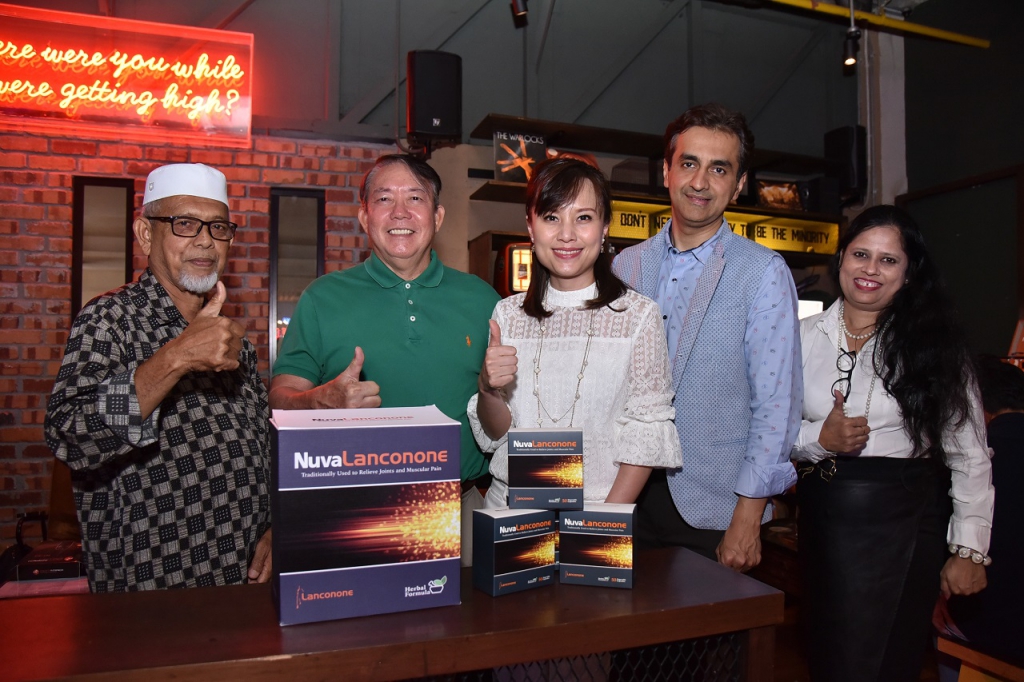 Serena C's father, Eddie Choong:
"I have been taking Lanconone® regularly for the past 3 weeks. My lower back pain in the early morning has now been greatly reduced, and my mobility has improved."
Hafidz Roshdi's grandfather, Mohd Jabar @ Ibrahim b Ismail:
"Lanconone® is the best: in three or four days I have seen a visible improvement in my condition. I can walk further and worship with greater ease, and thank God there are no side effects for senior citizens such as myself. Thumbs up Lanconone®!"
Lanconone retails for RM160 for a pack of 50 capsules and is available at Guardian, Caring, AA and other leading pharmacies nationwide.
Read also: Tips for Joint Pain Relief, Especially for Your Knees