We love drinking milk, whether it's for breakfast to fuel us through the day or before bedtime to get us cozy for bed. But since most of us are too busy to have a proper sit down breakfast (the most important meal of the day), having a simple glass of milk actually helps our bodies to replenish its nutrients reserves after a night of sleep (our bodies will need to replenish its nutrient reserves – as it would have been 8 to 12 hours since we last ate).
So start your day strong with a nutritious glass of Dutch Lady PureFarm milk for breakfast!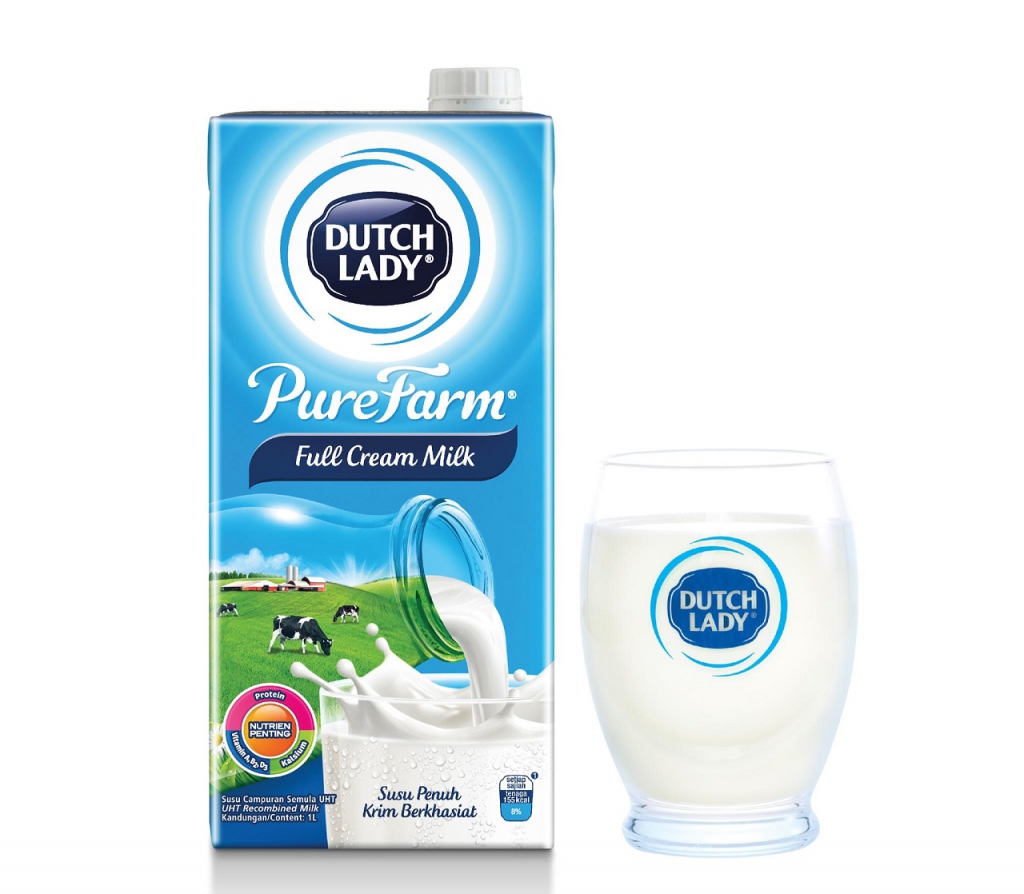 To encourage consumers to pair their breakfast with Dutch Lady PureFarm milk, Dutch Lady Malaysia will be running #dutchladybreakfastchallenge – an online breakfast contest from 8th October to 11th November 2018. Join now and stand a chance of winning exciting prizes worth more than RM35,000! More info here.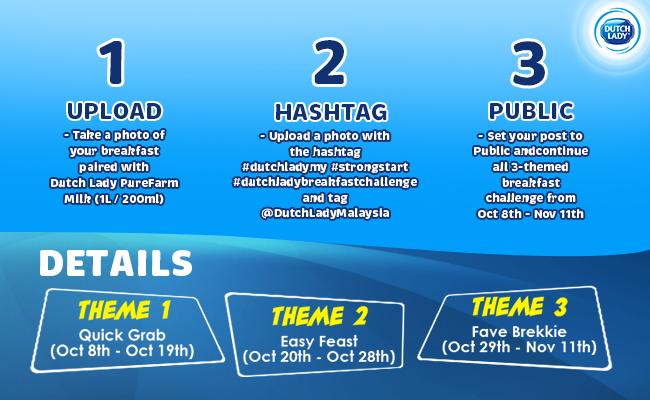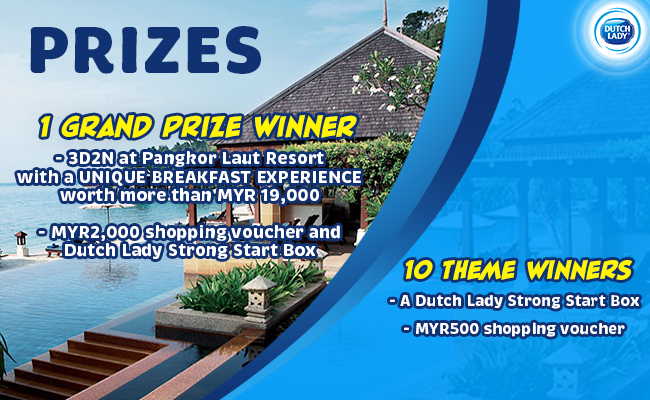 And as you know, milk is rich with calcium and protein. Moreover, a glass of milk at breakfast helps prepare our body to absorb more goodness from meals for the rest of the
day. Dutch Lady Malaysia's nutritionist, Tan Huey Ghee breaks it down: "Protein in milk serves as the building blocks of our muscles, bones, hair and nails, and it also plays a major role in various biological processes, including the formation, regulation, repair and protection of our body. You can say that protein is the maintenance expert that keeps our bodies running smoothly throughout the day".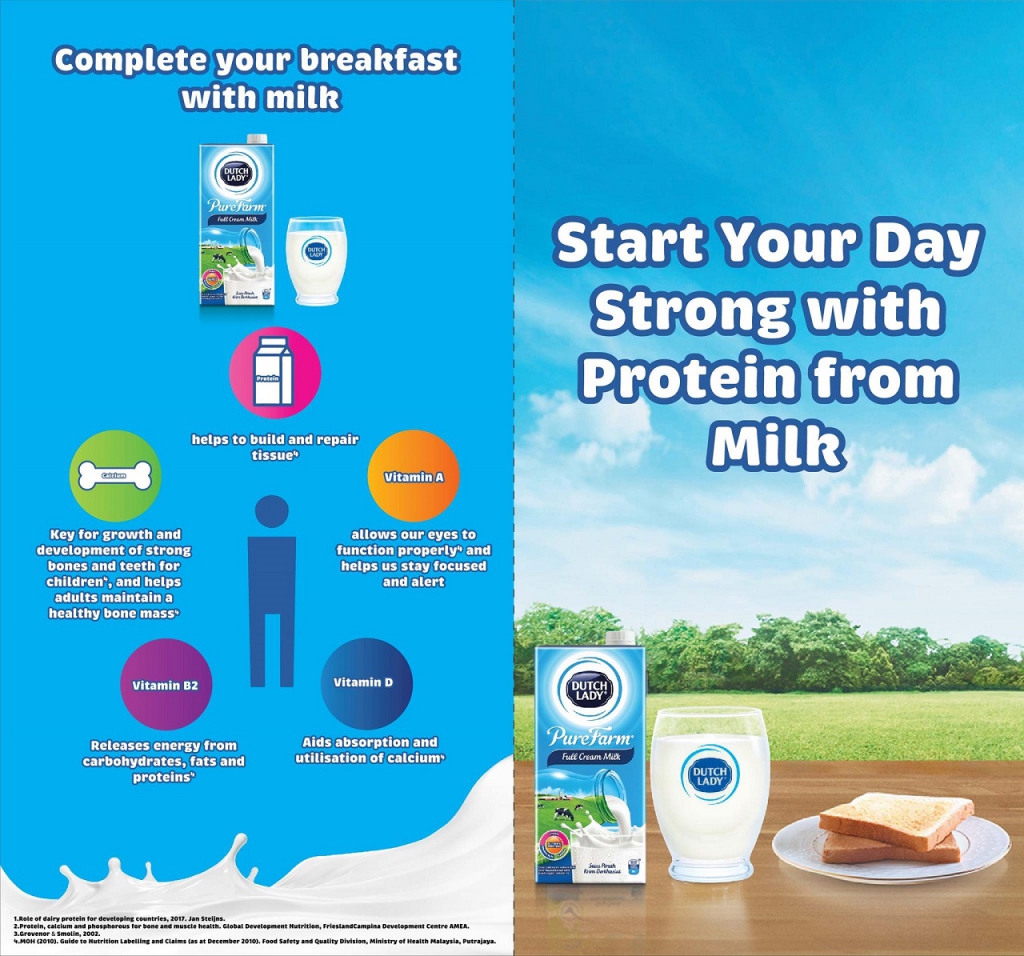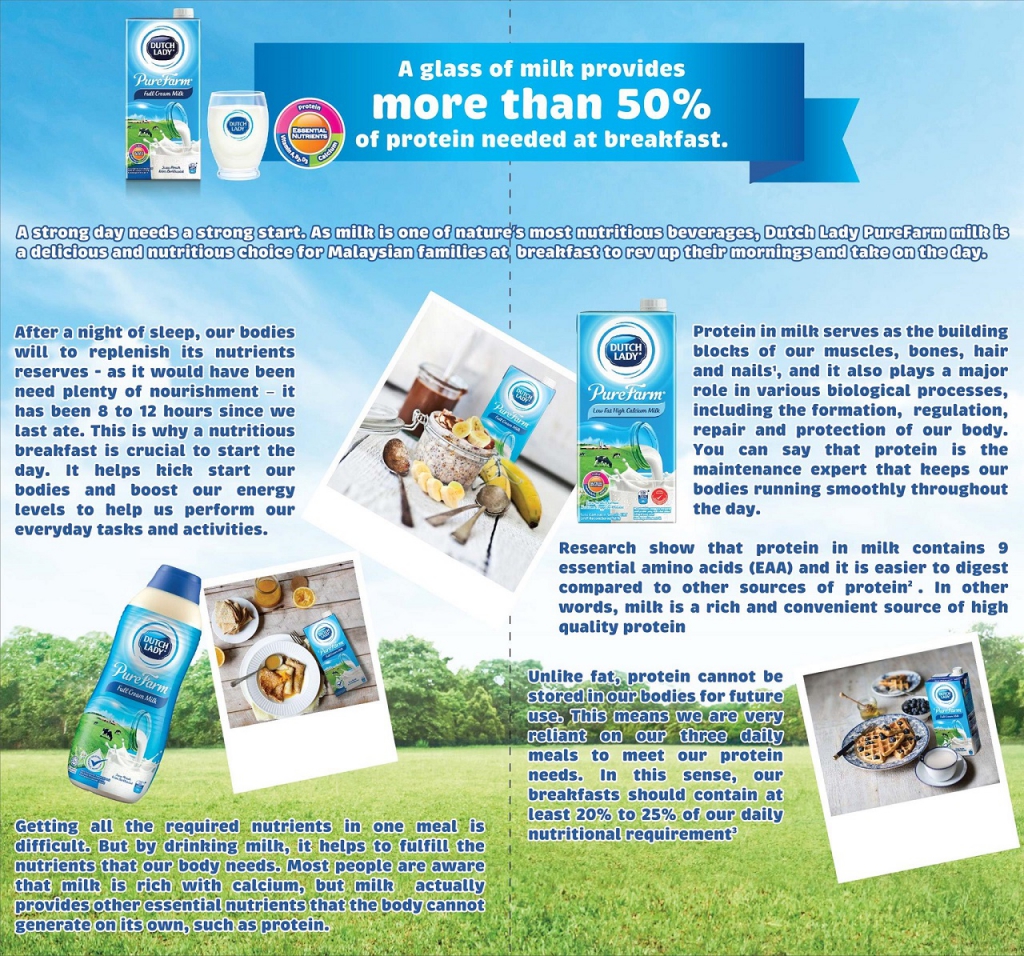 As Malaysia's No.1 milk, drinking a glass of Dutch Lady PureFarm milk will give our bodies the essential nutrients it needs, such as:
Protein helps build and repair the tissues in our body so that it will be in good condition;
Calcium is the key to the growth and development of strong bones and teeth for children, and helps adults maintain healthy bone mass to ensure an active lifestyle;
Vitamin A allows our eyes to function properly and help us stay focused and alert, both at school and at work;
Vitamin B2 supports the release of energy from carbohydrates, fats and proteins;
Vitamin D aids the absorption and utilisation of calcium and phosphorus.
We paired today's breakfast of nasi lemak with a cup of Dutch Lady PureFarm Milk!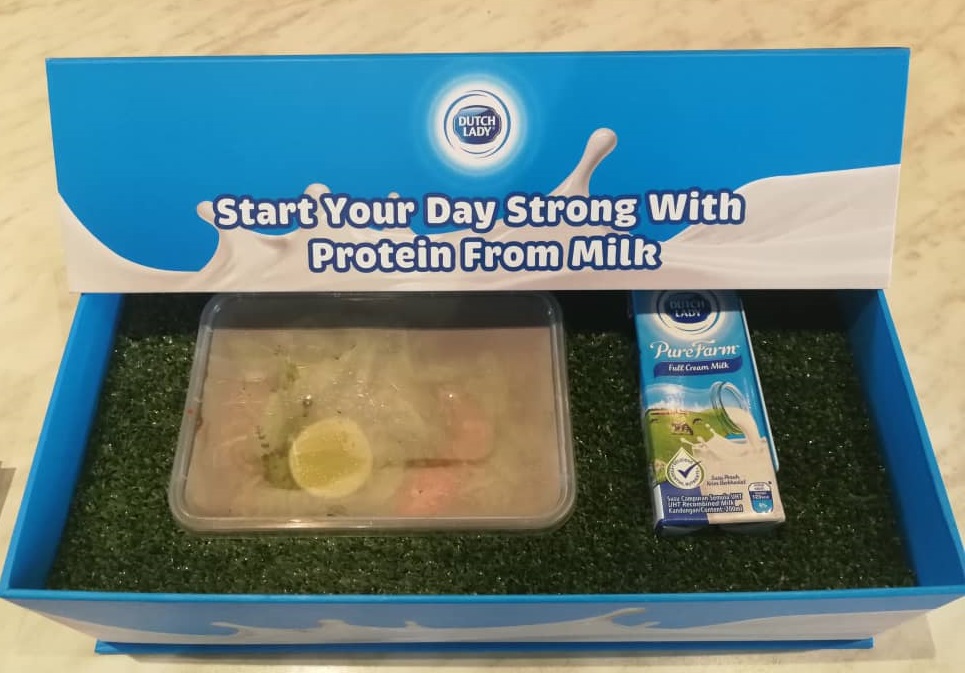 For more information, please visit Dutch Lady Malaysia Facebook at www.facebook.com/spread.the.goodness.of.milk or www.dutchlady.com.my.
Read also: #QuickChatWithPamper: Joe Isidori, Chef and Owner of Black Tap On What's Makes A Perfect Milkshake