Herbalife Nutrition held its 5th annual Herbalife Nutrition Day on last Sunday, April 2, which has been expanded to  28 cities and towns across Malaysia. The fun-filled fitness event, coinciding with Nutrition Month Malaysia, saw approximately 7,000  independent Herbalife Nutrition members, along with their customers, family and friends, participating in a  quest to get fit and healthy in a social setting and help combat Malaysia's rising obesity levels.
Across all 28 locations, the Herbalife Nutrition Day began with warm-up sessions featuring a half-minute star jump routine. Coined the "Herbalife Nutrition Star Jump", this exercise began with participants in a crouched position with both feet together and hands by their sides. They leap high in the air, forming a star shape.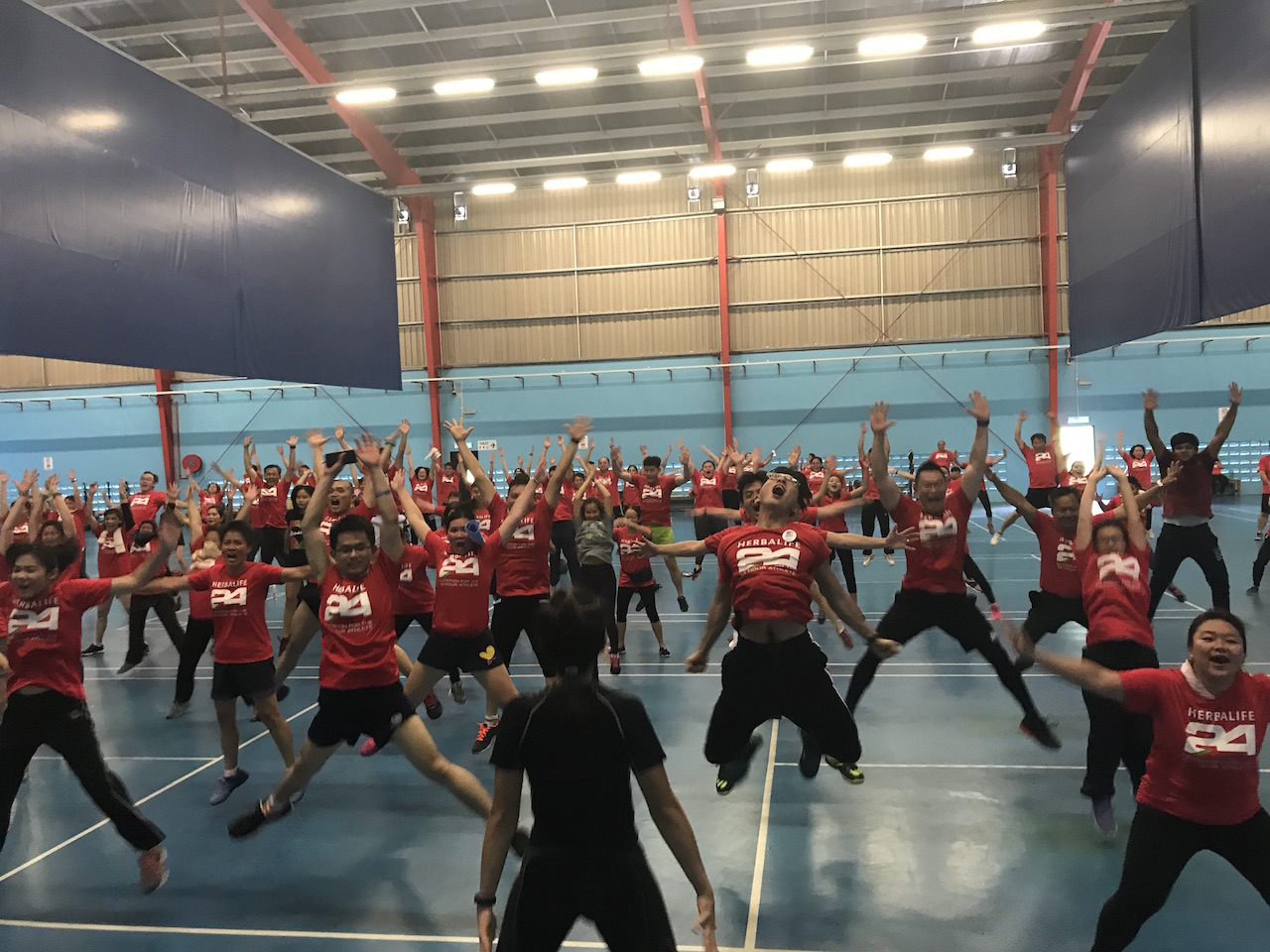 Herbalife Nutrition sports ambassador, SEA Games bronze medallist and triathlete Irene Chong, made an appearance at the event in Shah Alam, and advised participants of the benefits of star jumps, "They strengthen the large muscles at the top curve of your shoulders, and the trapezius muscles between your shoulders and neck. Plus they work all your major leg muscles. Keep practising them, and you'll find you can do many sorts of activities with ease."
Post warm-up, places including Shah Alam, Segamat, Kuala Terengganu and Kuantan offered fun runs that saw participants running for three kilometres or more, while participants in Kuching, Miri, Bentong, Langkawi, Sibu and Puchong got in touch with their inner dancers in a dance workout session. Other cities offered a mixed fitness session, which included guided stretching, high-intensity interval training (HIIT) exercises, and aerobics.
The Herbalife Nutrition Day ended with various activities ranging from nutrition sharing and testimonial sessions to fitness challenges such as a plank challenge.
Read also: Weight Loss Solutions for the New Year by Herbalife Nutrition Expert