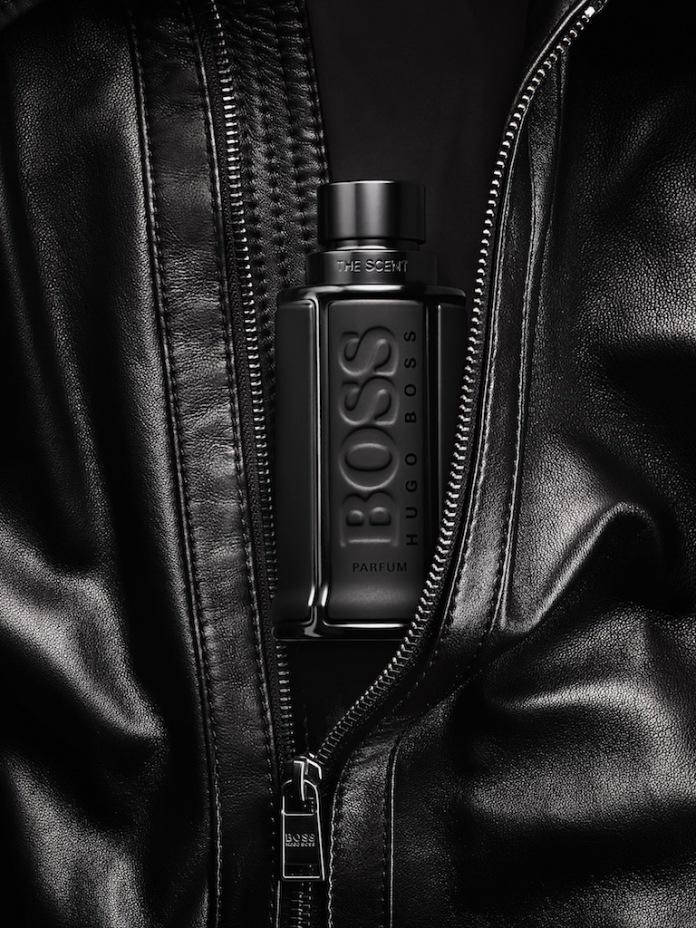 Bringing the best of fashion and fragrance together, BOSS Parfums and BOSS Menwear combine their expertise to launch their first joint limited edition – the BOSS Black Edition capsule collection and BOSS THE SCENT Parfum Edition For Him this Valentine's Day.
BOSS Black Edition Capsule Collection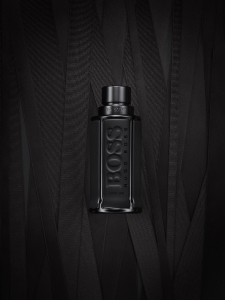 Bringing the idea of black-tie dressing into a modern, sometimes casual setting, the BOSS Black Edition capsule collection comprises ten essential pieces that can be worn together or separately to create refined looks for any occasion. Each piece has a label numbered from 01-10, representing the foundational pieces of a contemporary BOSS wardrobe. Envisioned as the number 00 'invisible' garment that initiates the dressing ritual, the scent echoes the style cues of the capsule collection with a flacon dressed in sleek black. United by their all-black designs, the limited editions make a cool and contemporary uniform statement when paired together.
With an emphasis on essential shapes executed with refinement, the capsule collection showcases a true understanding of modern materials and detailing, such as lightweight technical fabrics, supple leather and grosgrain ribbons on linings and fabric labels. Translating these sophisticated codes into a limited edition scent, the Parfum Edition exudes elegant ingredients blended into a new, skillfully fashioned interpretation of the original scent.
BOSS THE SCENT Parfum Edition
BOSS THE SCENT Parfum Edition For Him, a seductive new fragrance features a dark and powerful scent that epitomizes the modernity and timelessness of the BOSS aesthetic. It is elevated by seductive notes and enhanced by some of the most precious natural ingredients in perfumery.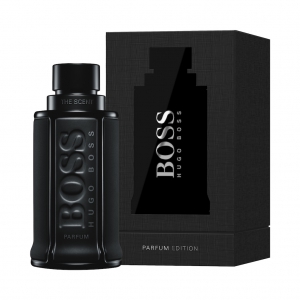 The fragrance opens with fresh, spicy notes of Ginger to offer a burst of stimulating energy. At the heart, aphrodisiac maninka fruit from South Africa is complemented by orris concrete, which adds a rich elegance that fuses the notes together. Derived from the root of the iris flower, orris is known for its seductive pull, making it one of the most prized perfumery materials in the world. At the base, patchouli heart drives the luxuriousness of the scent and works alongside the eather to create an intense and smoky woodiness that adds warmth and mystery. Together, they emphasize the darker facets of the maninka fruit, bringing the seductiveness of the scent to the next level.
The masculine flacon displays an elegant black matte finish encased in a shiny black cage and the fragrance is presented in a textured black box featuring the scent's silhouette, embossed with the BOSS logo in silver.
BOSS THE SCENT Parfum Edition For Him is available from 15 January 2018 in selected department stores as an Eau de Parfum for 100ml at MYR464.