Congratulations to Mitsui Outlet Park KLIA Sepang (MOP KLIA) for the opening of its Phase 3 expansion that offers an entirely new shopping experience with 5 large concept stores! The Phase 3, which measures approximately 82,885 square feet of gross floor area houses two brand new tenants, OBJET and COURTS, as well as new concept stores by adidas, Nike and PUMA.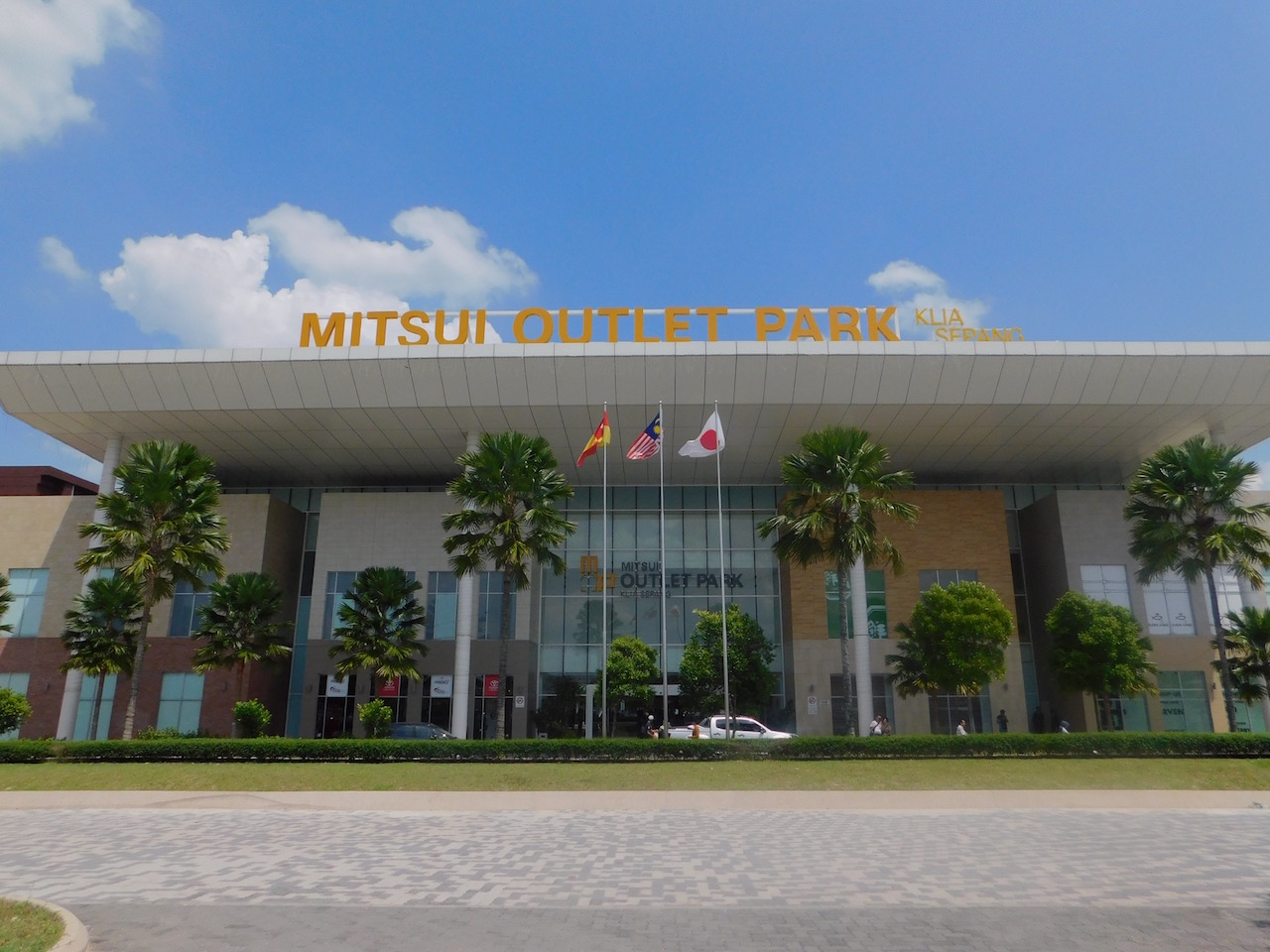 With the trendiest sports zone and the contemporary home and living offerings, these stores offer shoppers a new shopping encounter, and a better browsing experience, exclusive in-store events and services, as well as innovative displays.
OBJET
OBJET offers a variety of merchandise and products designed to furnish every living space of a home and every imaginable nook and cranny, from the kitchen to the dining room and the living room to the bedrooms and bathrooms. Intricate or simple, lavish or cozy, opulent or post-modern minimalism – OBJET has something that suits different moods, styles and tastes for any occasion. OBJET at MOP KLIA is the first outlet store of its kind in Malaysia.
COURTS
Shoppers can also look forward to the new COURTS offering enhanced shopping experience with an experiential retail space while offering a wide range of options from electrical, IT, furniture, and bedding products.
adidas
The new adidas Factory Outlet at MOP KLIA is the largest factory outlet in Southeast Asia that boasts a premium factory outlet concept, bringing its top tier product offerings across various sport categories.
PUMA
PUMA Factory Outlet Concept Store is the brand's first flagship outlet store is another exciting sports outlet that shoppers can look forward to, which also happens to be the largest store in Southeast Asia.
Nike
The Phase 3's sports zone is Nike's first-ever concept store Nike Unite KLIA. It reflects the heart and soul of the community ­– celebrating everything local from landmarks to hometown athletes. It is a home court that brings shoppers closer to sports.
In addition to the introduction of new large concept stores, MOP KLIA has also increased its car park capacity to meet the increasing traffic into the outlet mall.
In conjunction with the official opening of Phase 3, MOP KLIA is giving away a Toyota Rush to one lucky winner via a contest. Shoppers are entitled to participate in the contest with a minimum spending of RM300 in a maximum of two receipts. However, at least one of the receipts must be from either one of the selected outlets i.e adidas Factory Outlet, COURTS, Nike Unite KLIA, OBJET, or PUMA Factory Outlet Concept Store.
With the official opening of the new phase, shoppers can also expect good deals and bargains, apart from the Hari Raya promotions that will be ongoing from 1 April until 8 May 2022.
#PamperMyGiveaway
In celebration of the Phase 3 opening in the MOP KLIA, Pamper.My has teamed up with the outlet mall to giveaway cash vouchers worth a total of RM1,000 – exclusively for Pamper.My's readers and followers!
Just like, share and answer one simple question to stand a chance to WIN cash vouchers from the MOP KLIA! Four (4) lucky winners will be picked randomly from the qualified entries and each will walk away with the cash vouchers worth RM250 for a shopping spree!
This giveaway contest will run from 23rd April to 27th April 2022 on Pamper.My's Facebook and Instagram. Winner announcement will be made on 28th April 2022.
How to WIN? It's easy, all you have to do is follow the steps below!
1. Facebook:
Like and follow MOPKLIA Facebook page and Pamper.My Facebook page;
Like and share the giveaway post to your Facebook account with hashtags #MOPKLIAxPamperMy and #PamperMyGiveaway in the caption (make sure your account is made public so we can see your sharing); and
Tell us "Which shops would you most like to visit in the MOPKLIA Phase 3 and why" – write your answer in the comment section and tag two (2) friends.
2. Instagram:
Follow @mitsuioutletparkkliasepang and @pamper.my;
Like and share the giveaway post to your Instagram story and tag @mitsuioutletparkkliasepang and @pamper.my (make sure your account is made public so we can see your sharing); and
Tell us "Which shops would you most like to visit in the MOPKLIA Phase 3 and why" – write your answer in the comment section and tag two (2) friends.
*** Make sure your Facebook and instagram accounts are made public ***
*** Genuine and active followers stand a better chance of winning ***
Terms & conditions:
Closing date: end at 11.59pm on 27th April 2022.
Open to all Malaysian and foreigners residing in Malaysia aged 16 and above.
Any incomplete and incorrect submissions received will be rendered null and void.
Winners will be announced on Pamper.My Facebook page and Instagram account and the winners are required to contact Pamper.My within a certain timeframe.
Winners are required to provide their details (name, NRIC, mobile no., email & correspondence address) for the prize's collection purpose.
Cash vouchers are required to be collected by the winner or winner's representative on following Saturdays – 30th April 2022, 7th May 2022, 14th May 2022 and 21st May 2022.
Prizes may not be exchanged for cash and are not transferable to another person.
This giveaway is not associated with Facebook, Instagram and YouTube in any way.
All decisions made by Pamper.My are final and no complaints will be entertained.
Pamper.My reserves the right to amend the contest rules, terms and conditions or terminate the contest at its sole and absolute discretion.
MOP KLIA is strategically located just 8 minutes away from KLIA and KLIA2 and approximately 45 minutes from the KL City Centre. The outlet mall is easily accessible through various highways such as ELITE, LDP, KESAS, MAJU Expressway, North South Expressway Central Link, and NKVE. Getting to MOP KLIA is also convenient as there are ample public transportation services available.
For more information on upcoming offers, promotions and happenings at MOP KLIA, visit www.mitsuioutletparkklia.com.my or www.facebook.com/MOPKLIA.
Read also: #PamperMyHoliday2021: Last Minute Holiday Gift Ideas at the Mitsui Outlet Park KLIA