Boryeong Mud is a specialised beauty care line of natural, premium sea mud cosmetics originally from Boryeong City in South Korea. Boryeong Mud Malaysia Sdn Bhd is the sole distributor of Elasah & Boryeong Mud products here in Malaysia, which includes mud skin care, Elasah red ginseng, and a small range of men's care.
The company has introduced its new range of mud products which includes the Real Mud Hand Cream. We had the opportunity to try their unique blend of organic products with mud powder which they apply to your hands and arm for a deep cleansing and healing treatment.
Why is mud so good for you?
The minerals and micro-elements contained in mud not only provides nutrients to the skin, but it also strengthens the skin cells and aids in repairing. These products are made to enhance absorption and re-balance the levels of sebum while improving your skin quality. Meanwhile, the natural ingredients of bentonite and germanium which are contained in sea mud, will reduce inflammatory skin and will promote healthy glowing skin.
Boryeong Mud products uses fine sea mud and all Boryeong cosmetics are strictly managed by the Republic of Korea to ensure its quality control. The city of Boryeong is strictly protected by the government to ensure its sustainable survival and environmental care.
Our Verdict of the Hand Treatment
Boryeong Mud's new Real Mud Hand Cream offers a solution for those with extra-sensitive skin to gently relieve itchiness and calm their skin quickly and efficiently. The specialized Hand Cream will speed up healing metabolism, and relieves dry, cracked, or frostbitten hands. The Real Mud Hand Cream contains sea mud powder with high levels of mineral to alleviate skin's discomfort.
Before we applied the Hand Cream however, the therapist applied a special blend of mud that is only found at the Boryeong outlets (I know because I asked if I could purchase the mask), which gives you even more reason to visit the outlet and make an appointment for your treatment.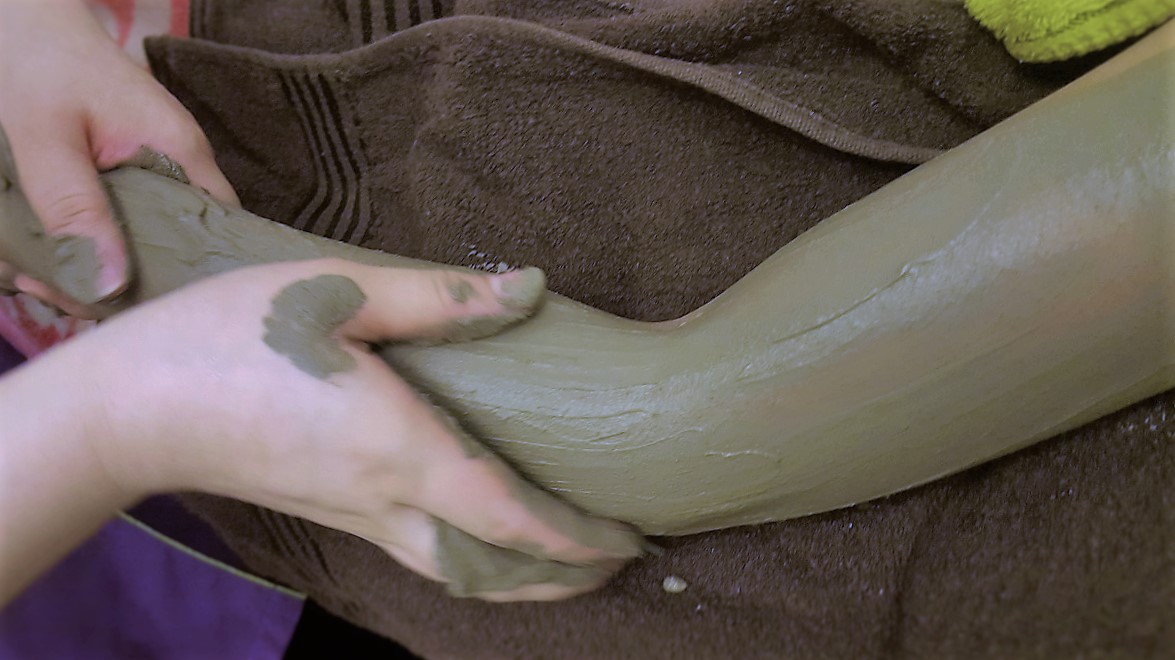 After gently massaging it into my skin, my arm was wrapped in plastic to ensure the nutrients are absorbed and all my clogged pores would be deeply cleansed. It only took about 10-minutes and the therapists then washed my arm clean. I was told to feel my skin and it was amazing how much softer it felt in a mere 10-minute treatment! I was pretty blown away and I immediately asked if they do similar treatments for the whole body. Much to my delight, they do! The Boryeong Real Mud Hand Cream was then applied to my arm, completing the treatment.
Boryeong Real Mud Hand Cream is formulated with Mango, Shea butter, Macadamia Seed Oil, Rosemary, and Chamomile to rejuvenate, soothe, and moisturize hands from the harsh, drying and aging effects of the weather.  Additional ingredients include peppermint, Bergamot and Freesia which relieve and comfort dry and sensitive hands.
How to use: Apply after hand wash.  Remove the cap from the applicator. Gently depress from the tube to small amount and gently massage into targeted areas where wrinkles or expression lines are present. Highly recommend for sensitive skin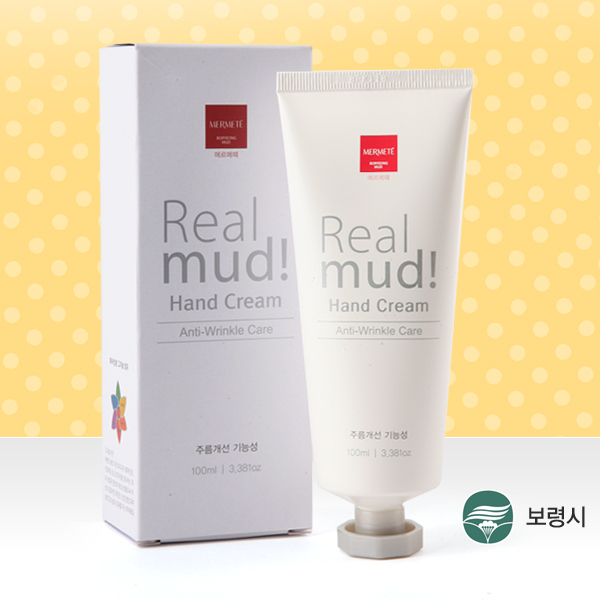 Real Mud Hand Cream RM89 (100ml)
About Boryeong Mud Malaysia 
Established in 2014, Boryeong Mud (M) Sdn Bhd is the sole distributor for Boryeong Mud Korea and aims to carve a name in the beauty business through its specialised products. Boryeong Mud is now available in two outlets in KL: Quill City Mall and Nu Sentral.
Quill City Mall
Level 3.05
1018, Jalan Sultan Ismail,
50250, Kuala Lumpur,
Malaysia.
Tel: 03-2602 3877
NU Sentral
L3.18,
201, Jalan Tun
Sambanthan, 50470
Kuala Lumpur, Malaysia.
Tel: 03-2276 2155
Ms Justyn Wong, Executive Officer
Tel:  012-231 8332
Ms Erica Wong, CEO
Tel: 6012-674 1889
You could visit any of these outlets and request for the mud treatment on your hands to see the results for yourself!
To find out more, please log on to: www.boryeongmudmsia.com.my
– Cover Image: businessinsider.com