Korean skincare brand, Sorabee kicked off this New Year with the inauguration of its new standalone counter at the newly opening Da:Men USJ Shopping Mall. It's an open concept counter comprises of 310 sq.ft with design concept of an aquarium decorated sea stars, coupled with the blue ocean-inspired walls sparkle with exuberance of tiny lights.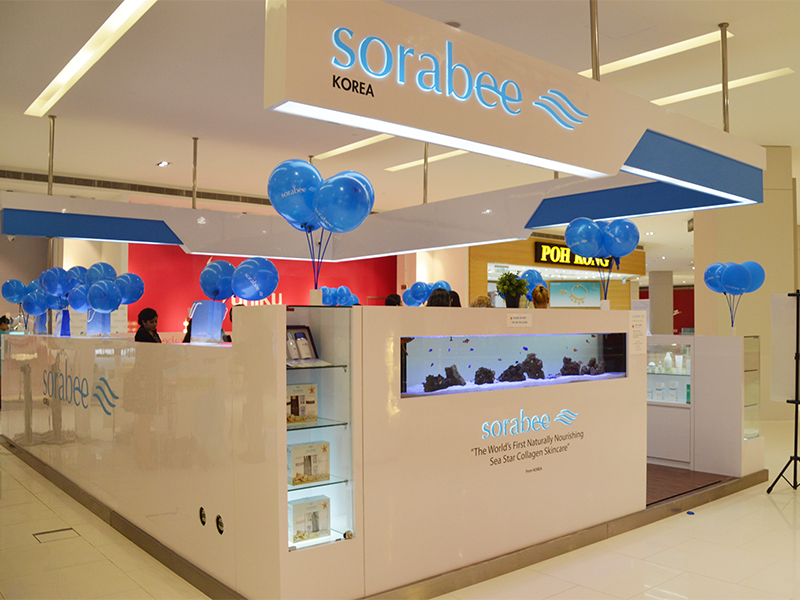 Sorabee: Honey from the Sea
This Korean beauty brand first made its foray into Malaysian shores in 2014 and the brand has continuously expanded to 7 outlets to-date. It will set up two more outlets in Klang Valley – at Selayang Star City Mall in March 2016 and Empire City, Damansara Perdana in November 2016.
Sora means "Sea" and Bee is "honey" in Korean that in its essence translates as "honey from the sea". The key formulation of Sorabee's skincare products is the Intensive Triple "S" Action Technology which includes, patented Sea Star collagen extract for skin firming and anti-aging, Deep Sea Water which is loaded with magnesium and nutrition for purify and balance the skin, and Sea Pool Planktons, a sea organism for moisturising and hydrating. As such, most of Sorabee products are water-based providing intense moisturisation without any sticky icky feeling.
Skincare Range: Balancing, Whitening and Anti-Wrinkle
Sorabee carries three (3) skincare series, including Balancing, Whitening and Anti-Wrinkle which are suitable for all ages group.
According to Sarbrina, marketing manager of Sorabee Malaysia, the Balancing series cater for normal to sensitive skin, is a daily regimen of skincare products formulated to bring a splash of hydration to your skin. This series consist of 10 facial care products as well as 2 body care products, which provide you a total care package.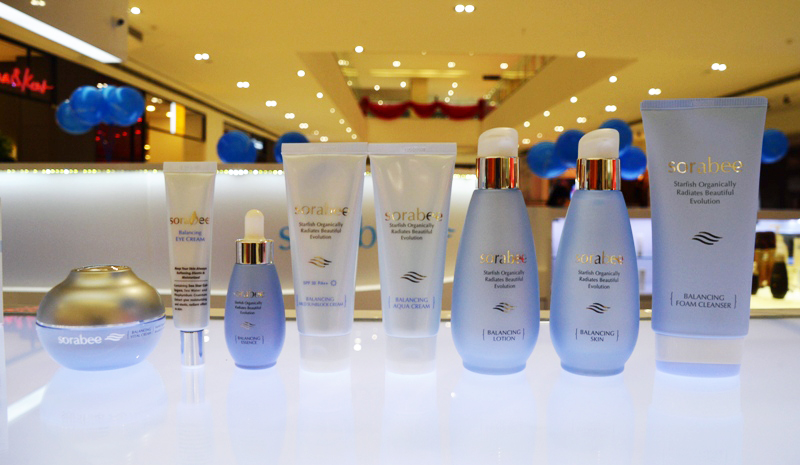 Read also: Sorabee Foam Cleansers for Non-Touch Up Beauty 24/7
The Whitening series are designed for skin with pigmentation and skin discolouration. This series offer 6 facial care products for uneven skin tones and brighten the skin.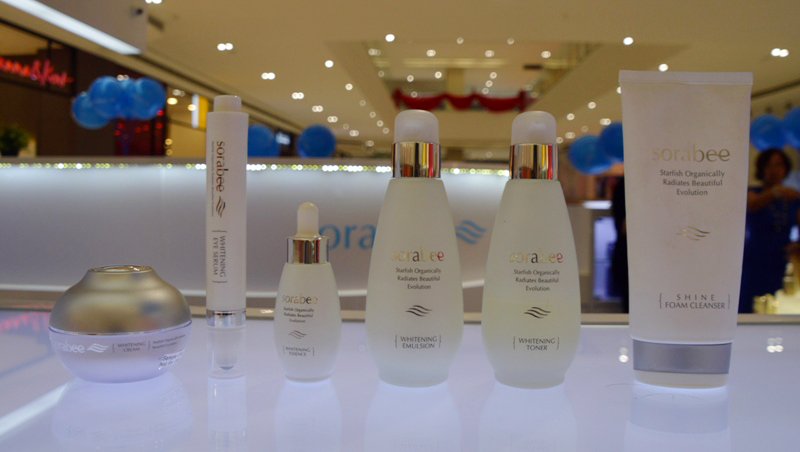 The Anti-wrinkle series is a more intense range that stimulates skin metabolism and cell turnover, to promote a lifting and anti ageing effect. It consists of 7 facial care products including a BB cream.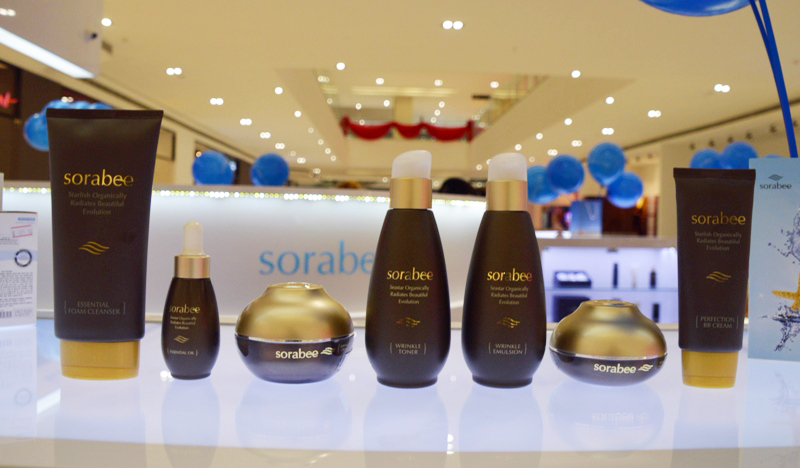 In terms of pricing, Sorabee products are accessibly priced between RM63.60 and RM121.90. These products can be purchased at the outlets or via online at kbeautyzone.com.my.