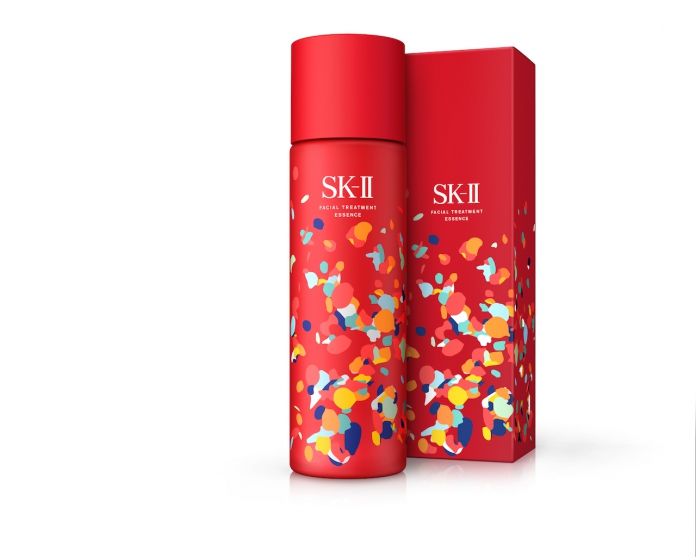 In celebration of the power of PITERA™, global prestige skincare brand, SK-II unveils a new limited edition of its iconic Facial Treatment Essence. The new Facial Treatment Essence Limited Edition features an artistic representation of SK-II's signature ingredient PITERA™ in a powerful overspill of vibrant and colourful graffiti patterns and splashes of confetti petals. The design displays the explosive power of  PITERA™, a power so strong it can barely be contained in the bottle.
Containing over 90% PITERA™, SK-II Facial Treatment Essence is the brand's most awarded best-seller that has been essentially unchanged for over 38 years. With over 50 micro-nutrients, the signature ingredient PITERA™ helps condition skin to retain its natural functions, boosting hydration and keeping skin smooth, radiant and moisturised.
The SK-II Facial Treatment Essence Limited Edition is available at SK-II counters in Malaysia from 1 May 2019, at a recommended retail price of MYR695.
Read also: SK-II's Chinese New Year 2019 Facial Treatment Essence Limited Edition