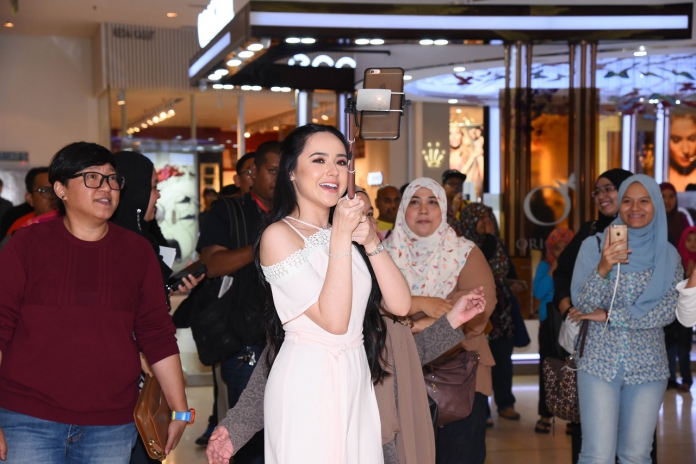 Sasa IOI City Mall was filled with fans of the young starlet, Hannah Delisha as she made a special appearance and meet & greet session to share about her experience with the new Guerisson Red Ginseng series on 8th September 2017 from 8pm-9pm.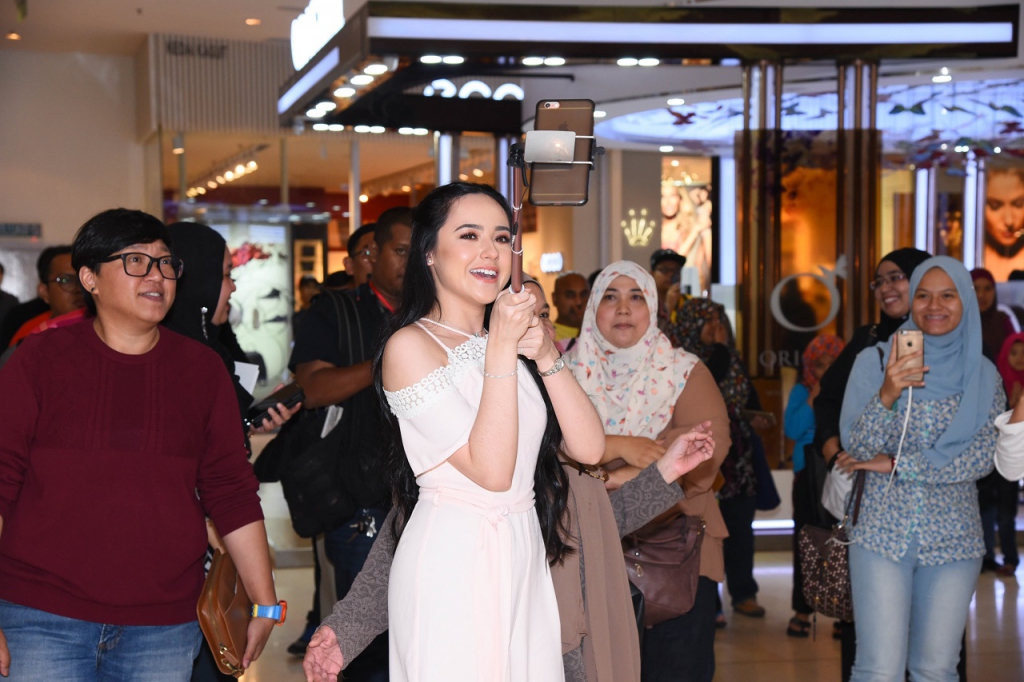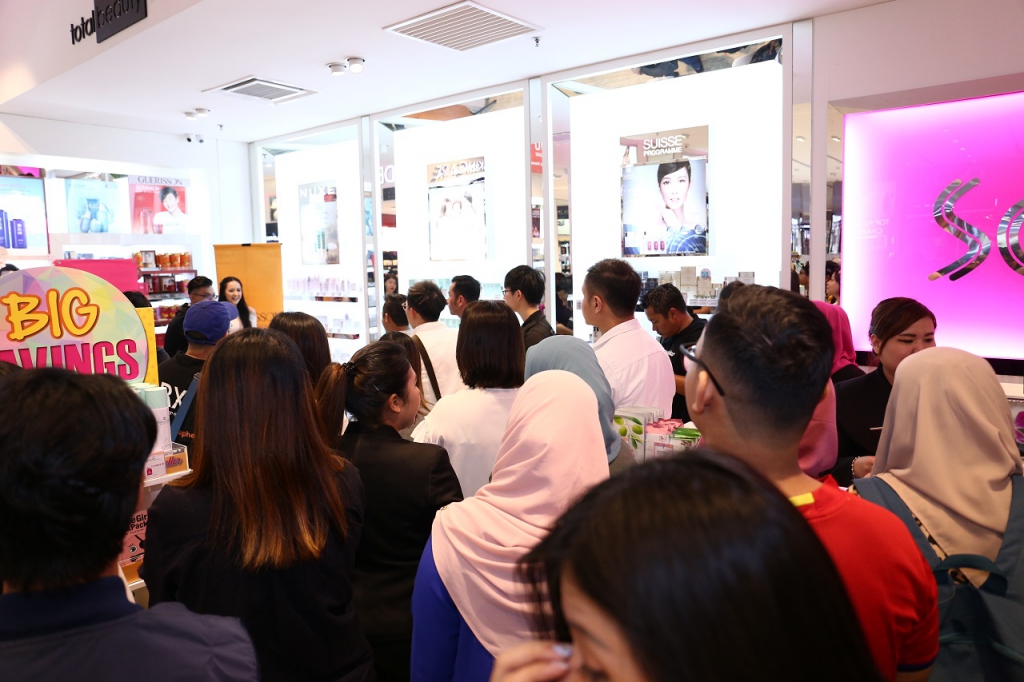 She's a perfect example of a millennial who lives a fast-paced life so her skin needs the extra help from the Red Ginseng series. Hannah introduced the Guerisson Red Ginseng range together with Guerisson's Brand Manager from Claire's Korea, Lee Han Na, who also gave some tips on how to get the most out of the range in the Sasa store, along with host and translator, Ms Ellen.
The special appearance and meet & greet was also live streamed on Hannah's Instagram and and 9.Complex Malaysia's Facebook for the fans who can't make it on that day and giving them a chance to ask Hannah on her beauty tips and more!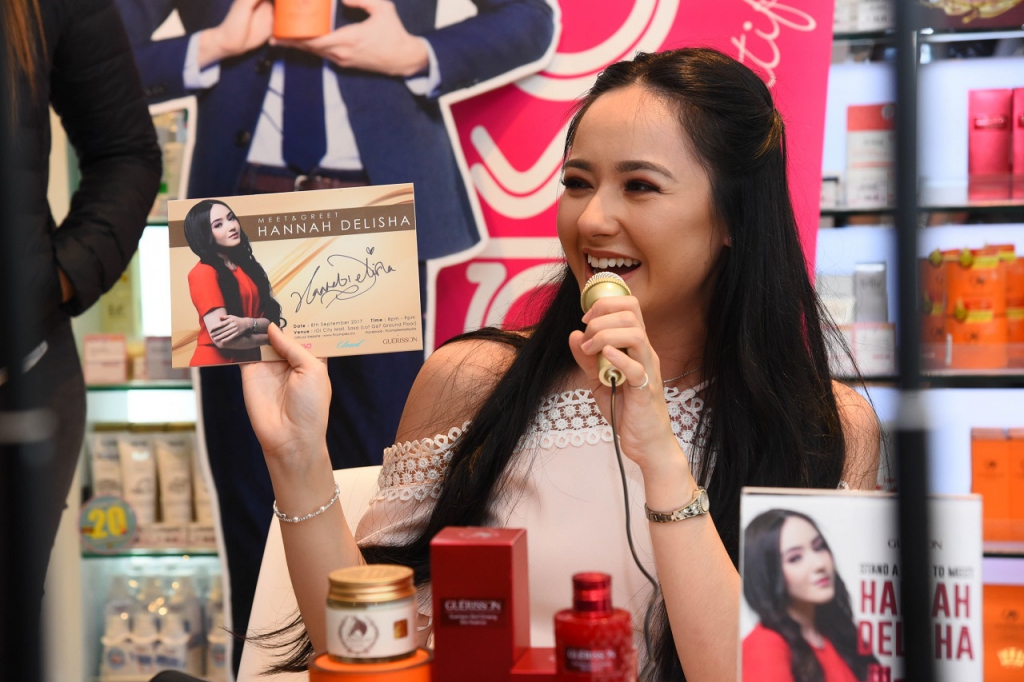 50 lucky fans also got the chance to take a picture with Hannah and received some goodies from Guerisson when they purchase any Guerisson or Cloud9 products (except Guerisson 9Complex Hydrogel Gold Mask, 1 sheet worth RM19) between 31st August to 8th September 2017 at any Sasa outlets.
Guerisson's Red Ginseng series is not just for mature skin, in fact, it's great for millennials too because of it's super hydrating and skin strengthening properties which are perfect for the urban lifestyle we live in now.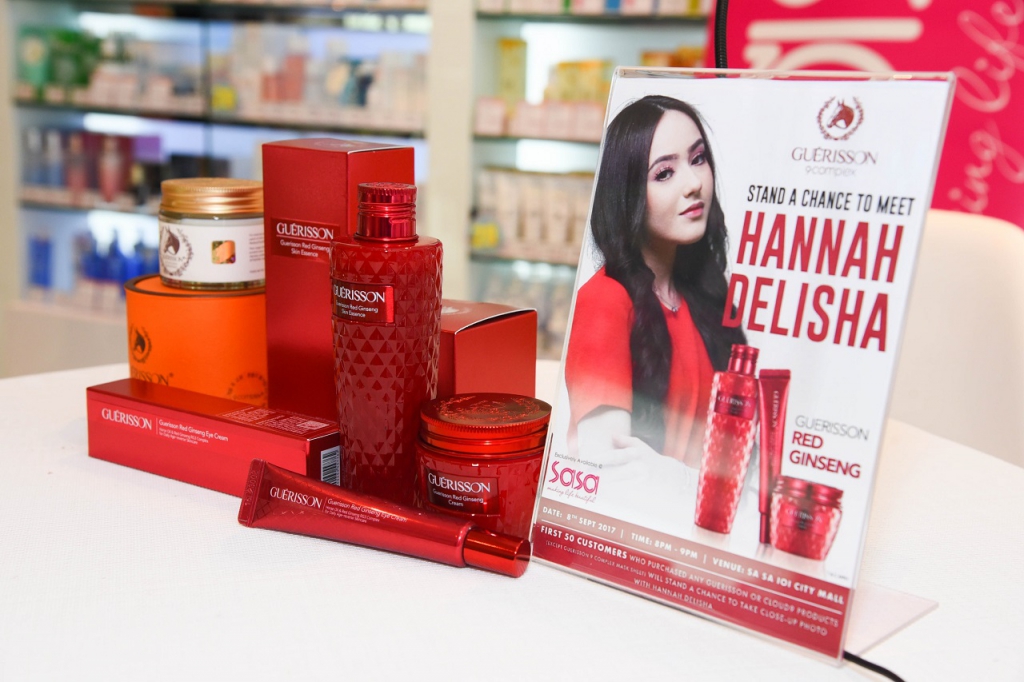 The Guerisson Red Ginseng range is formulated with Red Ginseng RG3 Complex, a combination of a 6-year-old red ginseng extract and red ginseng liposomes which has a high level of RG3, a major component with saponine. This will effectively improve your skin's firmness and reduce wrinkles on tired skin caused by ageing.
The addition of the red ginseng together with the Premium German Horse Oil which is from the very popular 9complex Cream, created a synergy effect that strengthens your skin's barrier and protects it from environmental aggression, a double barrier protection to fight against signs of ageing and skin dehydration. Plus it's just a simple skincare regime with just three products such as a Skin Essence, Eye Cream and Cream.
At only the age of 20, Hannah Delisha, real name is Hannah Adlina Blackburne, has already starred in more than 10 shows and has won the award for Most Popular Woman Personality at Pesta Perdana 2017. The starlet of English and Malay descent hails from Singapore and she started off as a singer in a duo group called Delisha, which she then took on as her stage name.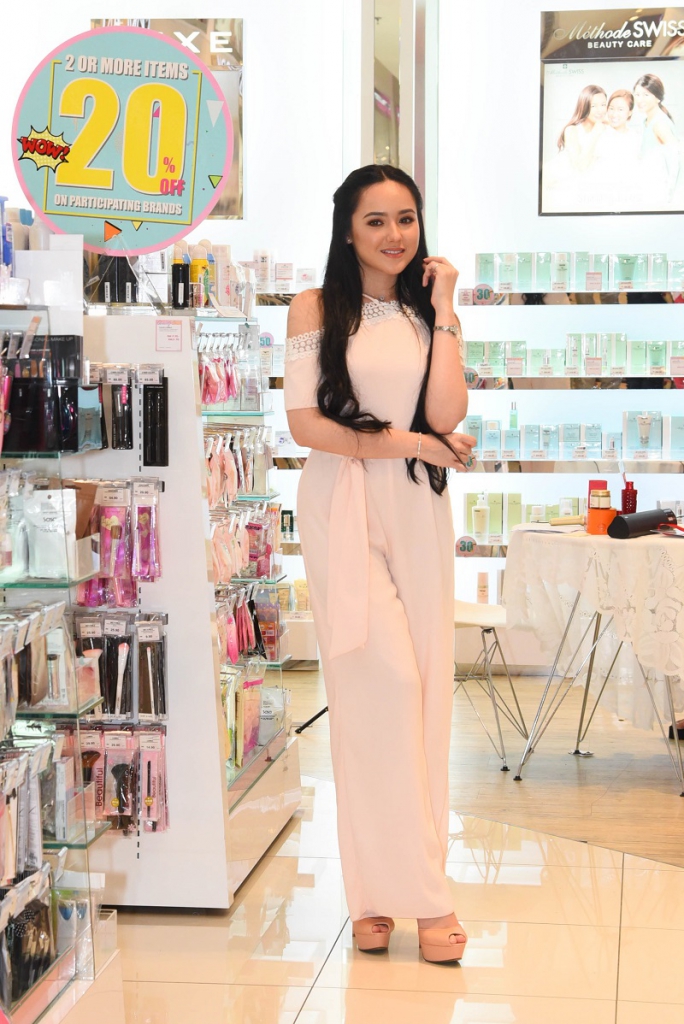 Guerisson's Red Ginseng series is sold exclusively in Sasa stores nationwide or on www.9complex.my.
Get updates on Guerisson's latest news at https://www.facebook.com/9complex.my/.
Read also: 5 Reasons Your Skin Will Love The Guerisson Red Ginseng Series