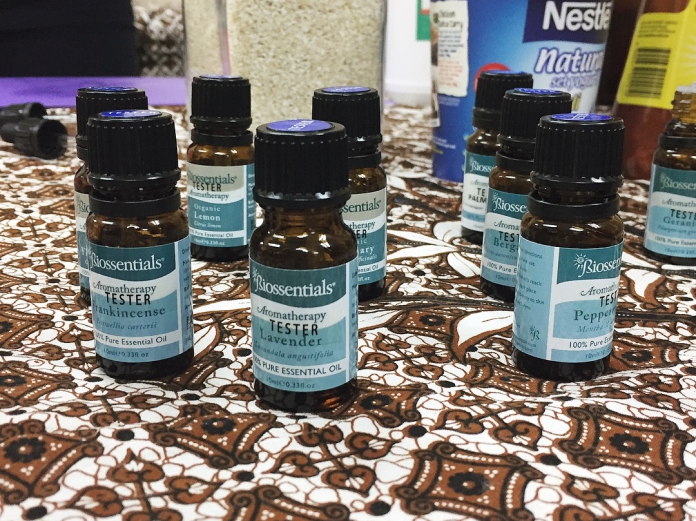 Essentials oils have made a comeback for a while now and with so many different oils to choose from, where do you start?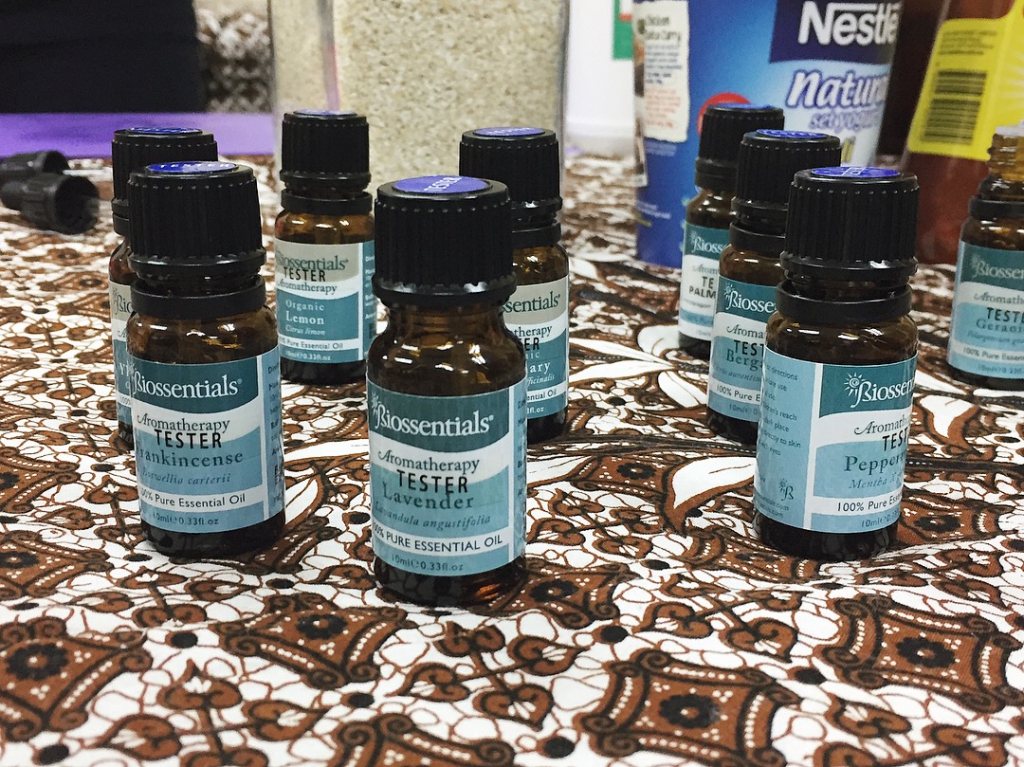 Yesterday, we got learned the basic 411's of essential oils for our skin during the Biossentials Discovery Workshop at its headquarters in Mont Kiara. Certified Aromatherapist, Huruliegn Shadiqe who has been a part of the spa industry for more than 10 years shared the basics of essential oils along with tips to get the best use out of them.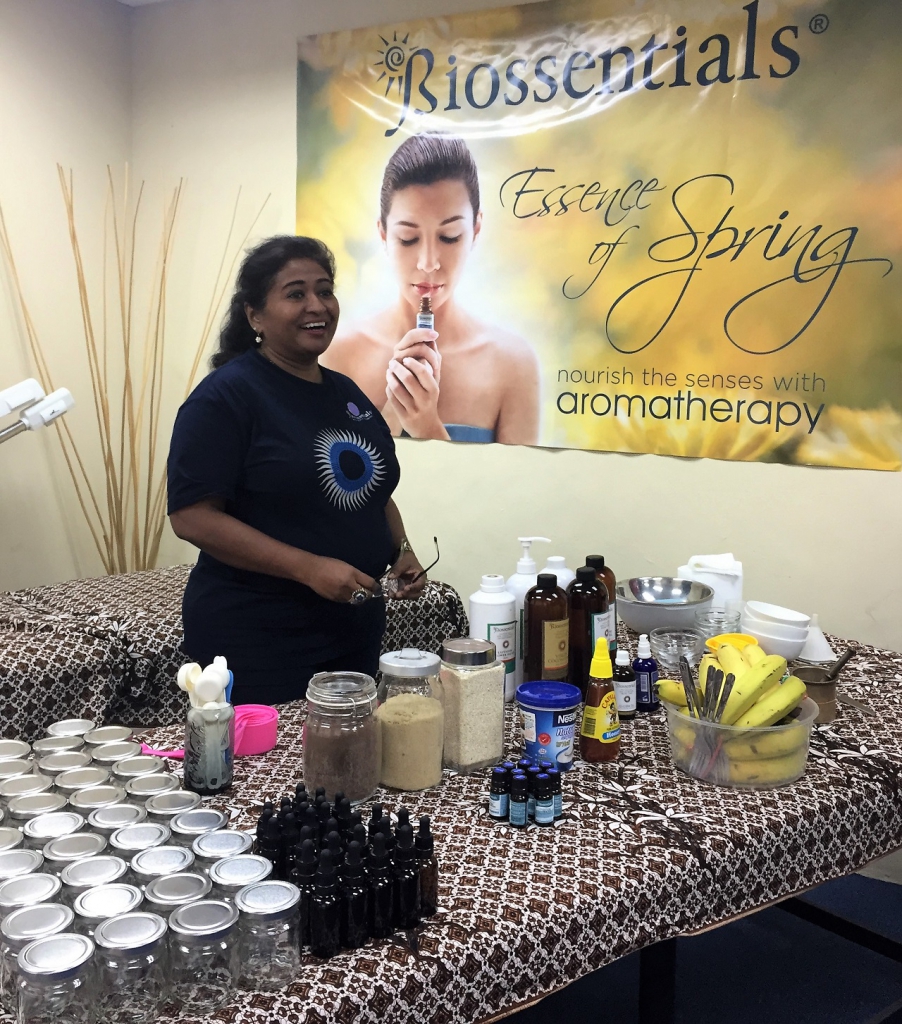 With the help of ingredients which you can find in your kitchen and essential oils, we learned how to make own own body and facial care products. Many people are making the switch to natural alternatives such as essentials oils instead of the regular chemical-based products that often contain harmful toxic ingredients. We were taught how to mix our own face and body oil, along with a face, and hair mask and, body scrub using the oils which we fancy as each person are drawn to different scents and its benefits.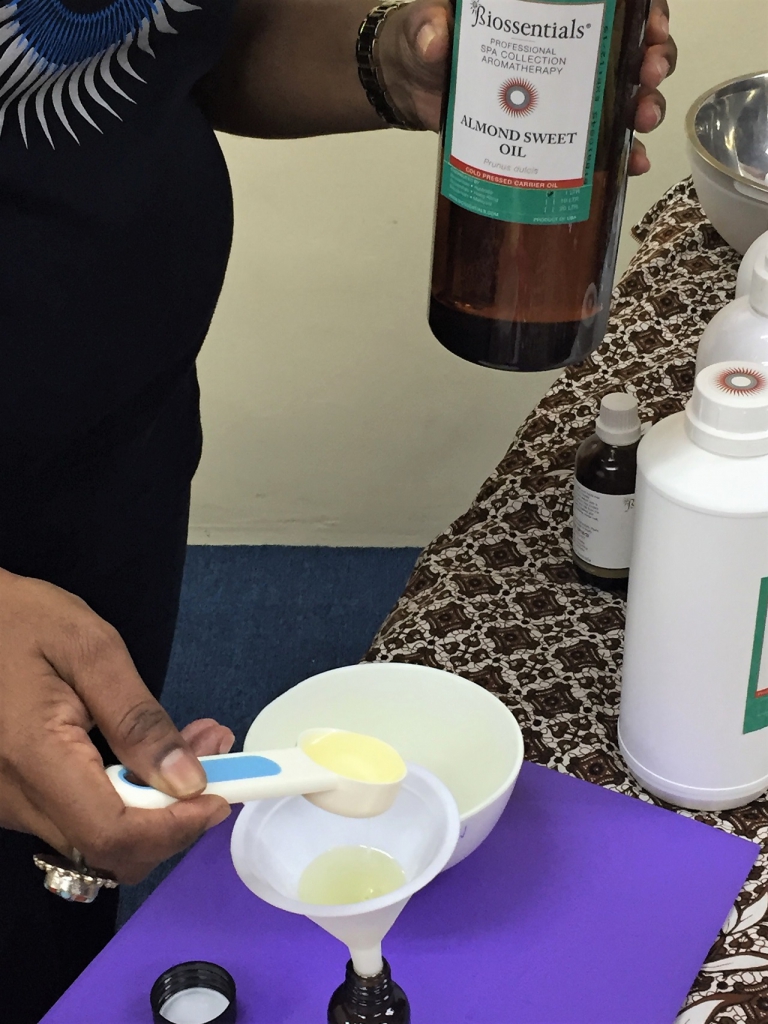 For face oils, it's best to use only 1-2 drops of essential oils to a 5ml carrier oil dosage.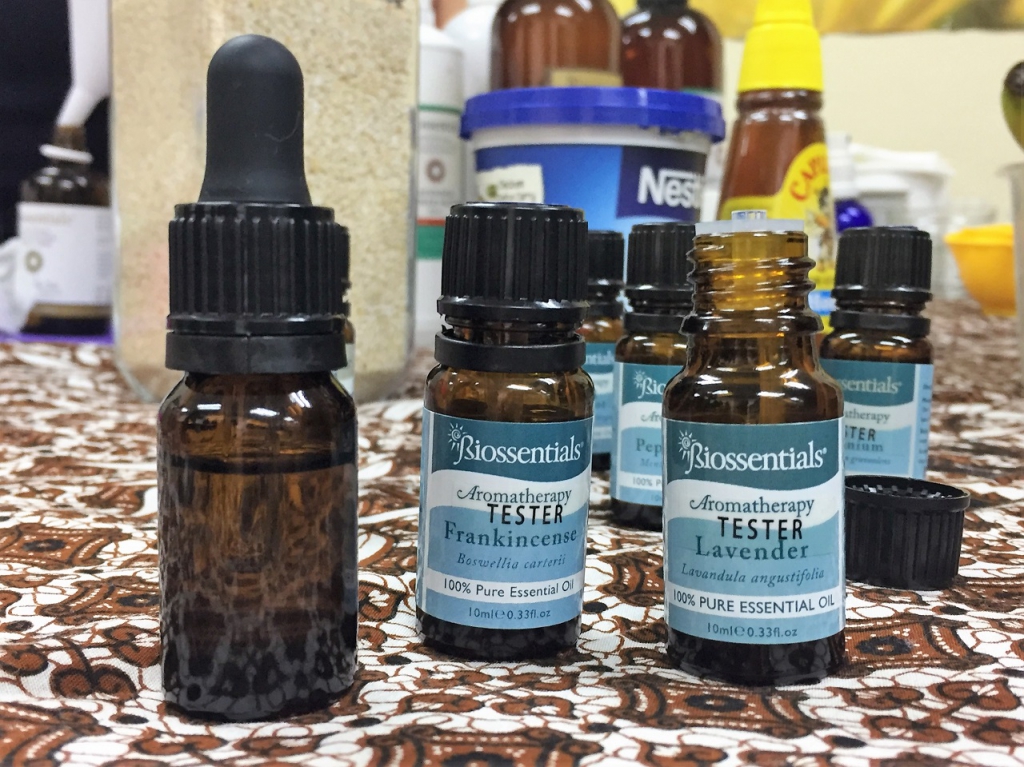 As for body oils, about 4-6 drops of essential oils are needed for a 10ml carrier oil dosage. For example, you can go for 2 drops of Lavender and 2 drops of Frankincense essential oil.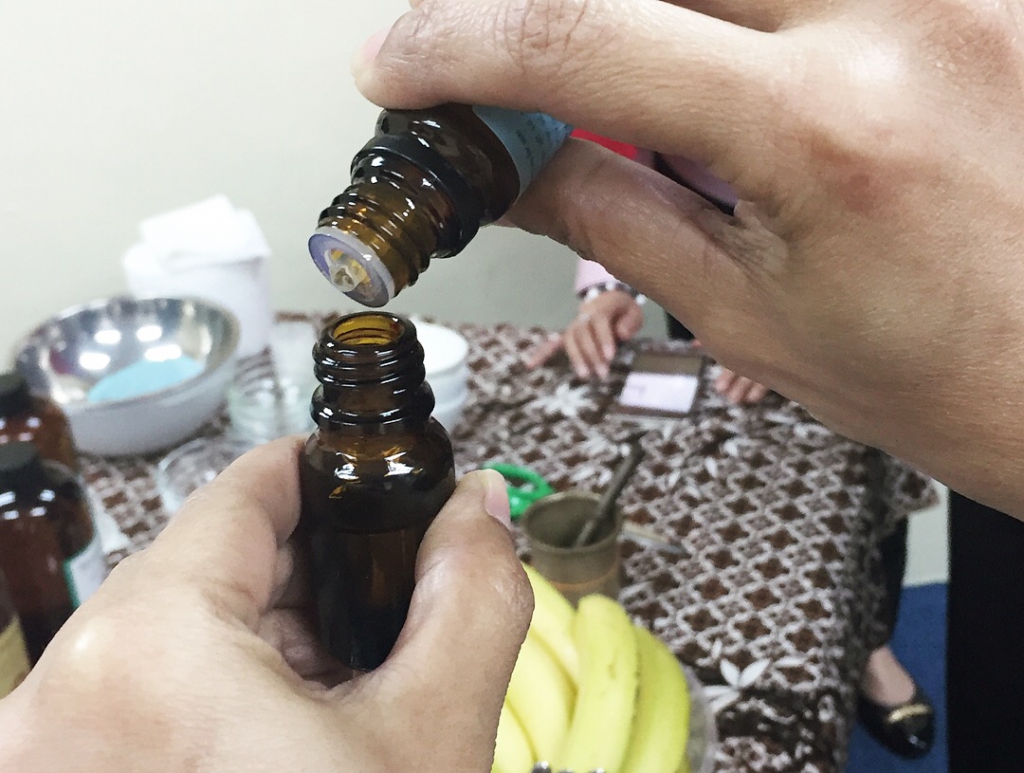 I made a face oil using Frankincense and Lavender essential oils and body oil using Frankincense, Bergamot, and Palmarosa essential oils as I spent most of my day in air-conditioned areas to keep my skin hydrated all day.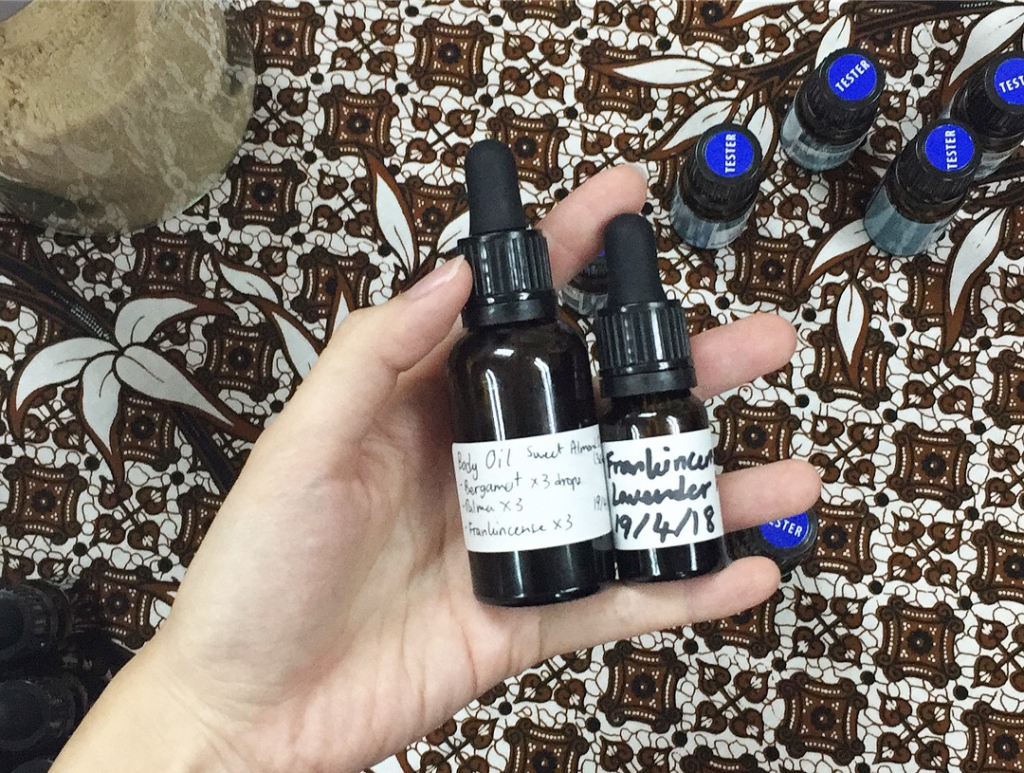 Here are 5 important tips to take note of when you're using essential oils:
Always dilute pure essentials oils (singular scented variety) with either an unscented carrier oil, filtered water, moisturizing lotion, or aloe vera gel before using it directly on your skin. Undiluted essential oils are too strong to be used on your skin. Check the safety precautions of each oil to ensure it's suitable for you.
Less is more. Adding more drops won't speed up the results. Natural skincare takes time and consistency. If you have sensitive skin, it's better to half the dosage prescribed so it doesn't irritate your skin.
Do not ingest or use essential oils in place of the treatments recommended by your medical practitioner.
Do not massage the oil on fresh wounds, sores, broken bones and inflamed areas.
Store your oils in dark coloured glass bottles, always sealed in a cool area, or keep it in a fridge to prevent it from oxidizing.
We will share the key essentials oils that you should have to get started in the coming article, stay tuned!
Visit Biossentials website to learn more or shop for your essentials oils at their e-shop.
Follow Biossentials on Facebook and Instagram for the latest updates.
Read also: 4 Simple DIY Ways To Create Your Own Makeup Remover