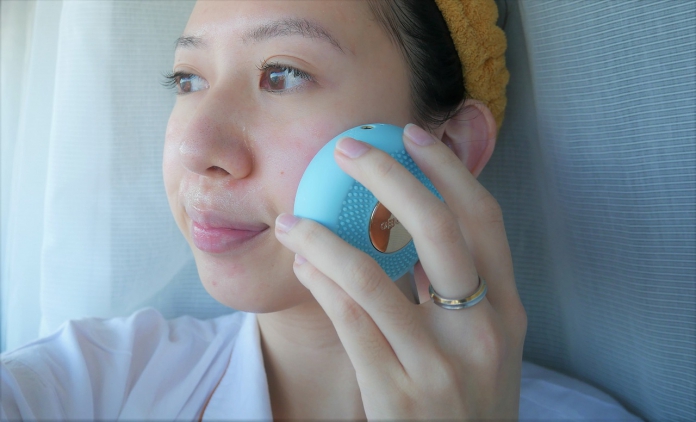 Hope everyone had a great start to 2019! I spent my New Year's basking in the cool wintry winds of Tokyo, Japan which was great since it's cooler than the AC but it definitely sucked the moisture out of my skin.
Luckily, I came prepared and took that as a good opportunity to test out the FOREO UFO Mini with one of its UFO Activated Mask, the Make My Day Hyaluronic Acid + Red Algae Mask.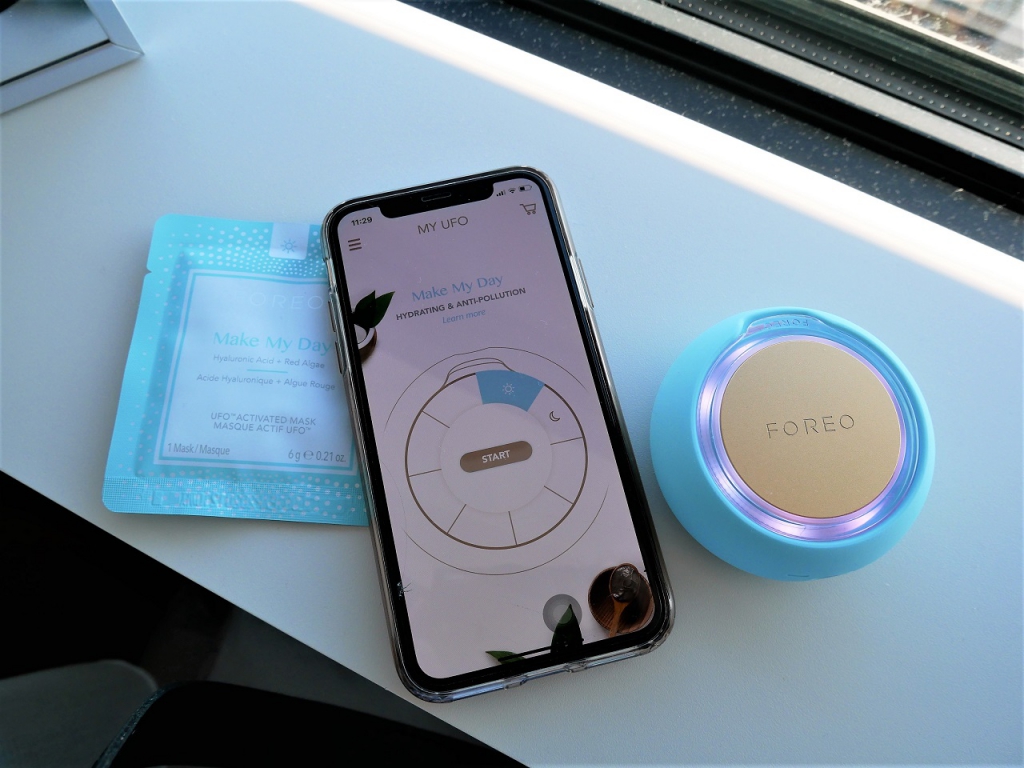 The FOREO UFO (stands for Ur Future Obsession) is the world's first smart mask device that combine the best of Swedish beauty technology and Korean mask experts (All UFO Smart Masks are created in Korea) to give all beauty buffs a spa-level facial anywhere whether it's at home or during your travels, using their very own UFO, in only 90 seconds.
Another cool thing is that it has its own app to let you decide your mask treatment. Using the FOREO Beauty App which you can find on Google Play and Apple App store, you can connect your FOREO UFO device through Bluetooth and follow the instructions to pair your UFO device. In the app, scan the mask barcode and the corresponding treatment will automatically sync to your UFO device and you are ready to start your treatment directly from the app.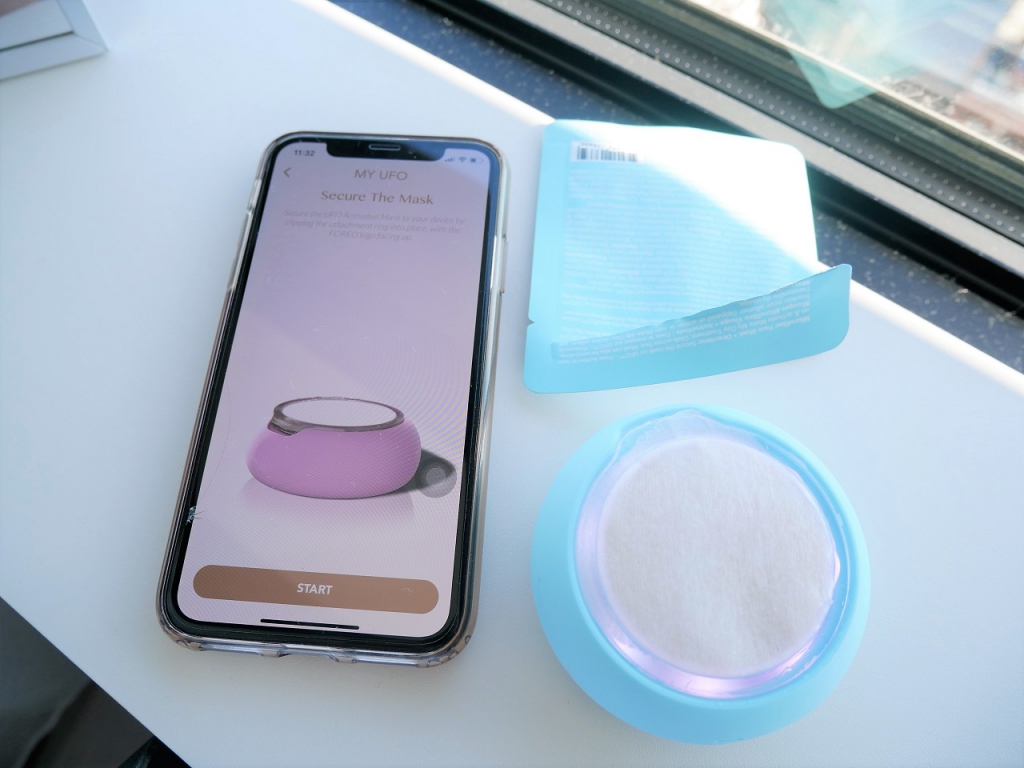 After scanning the barcode on my mask sheet, it immediately tell me to secure my mask on the device before I start the treatment. The mask sheet is made from soft micro-fiber material where the sheet is soaked with the purest ingredients to include all the goodness for the skin, none of the bad including parabens, phenoxyethanol, silicones, disodium EDTA, and mineral oil. In my case, the Make My Day mask is an Anti-Pollution & Hydrating facial treatment that gives my skin an all-day radiant glow.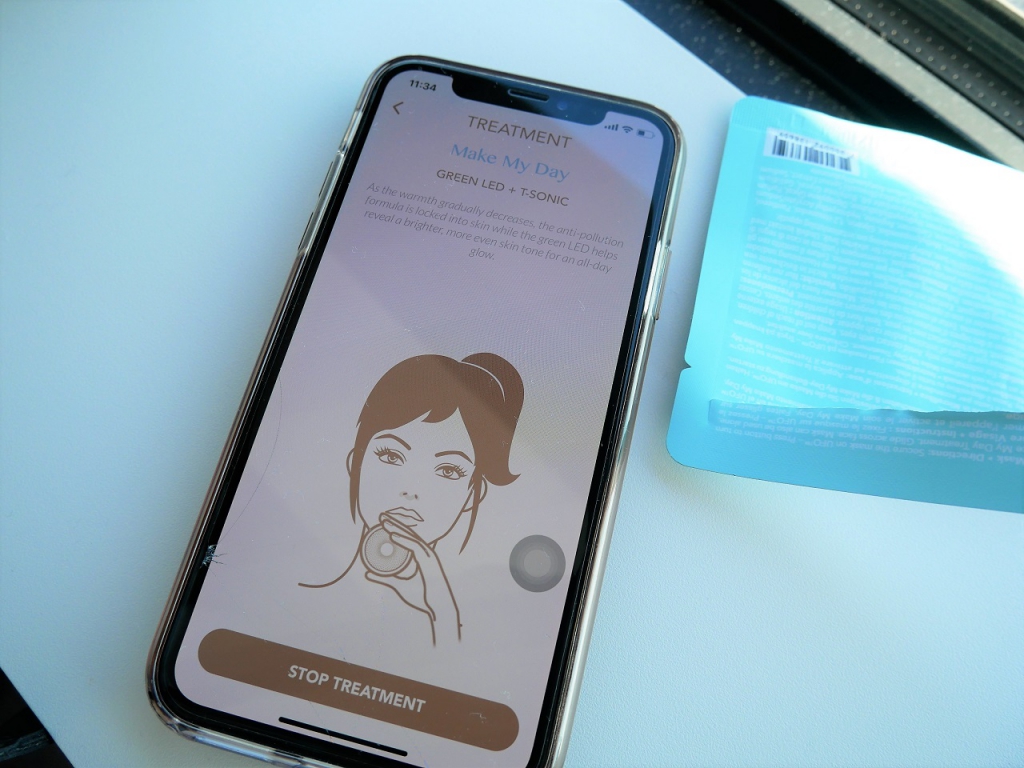 It starts with the Prep step (duration: 30 seconds) where Thermo-Therapy (part of FOREO UFO's Hyper-Infusion Technology that uses your skin's natural reactions to heat to make the mask treatment more effective) and revitalizing red LED light (Erases signs of aging & stimulates collagen production) is used to smooth and prep the skin to absorb the full benefits of the mask essence.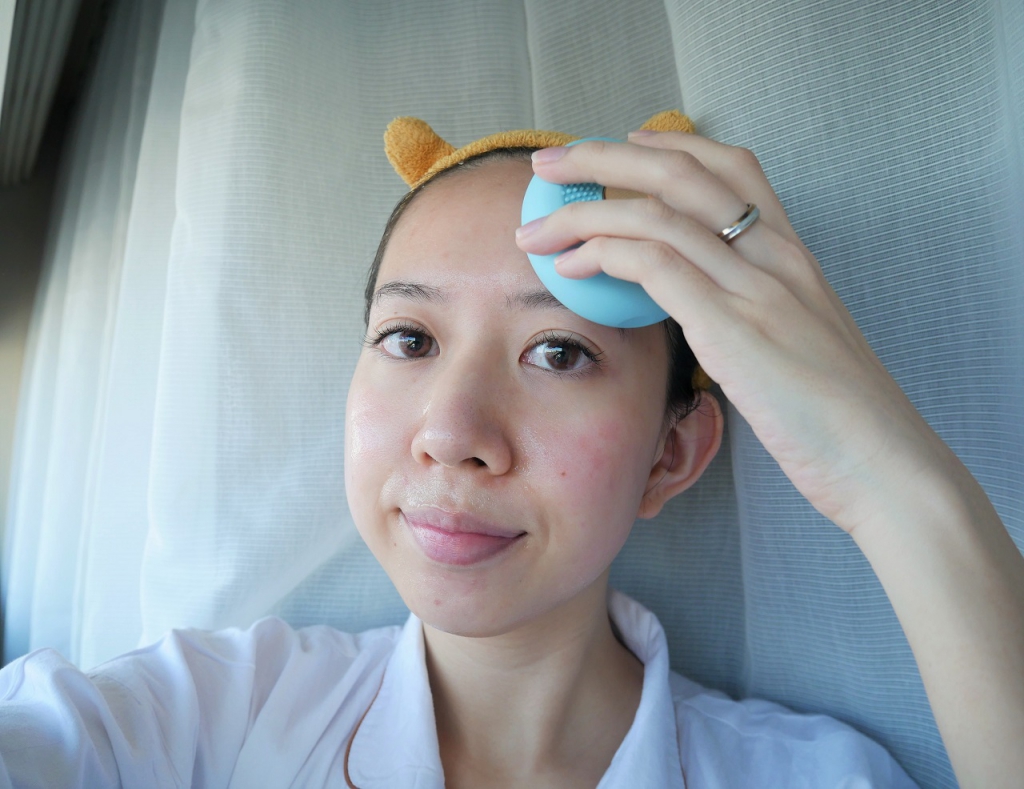 The FOREO UFO mini is made with ultra-hygienic silicone that's soft to the touch so it's safe and effective for all skin types, even those with photosensitivity.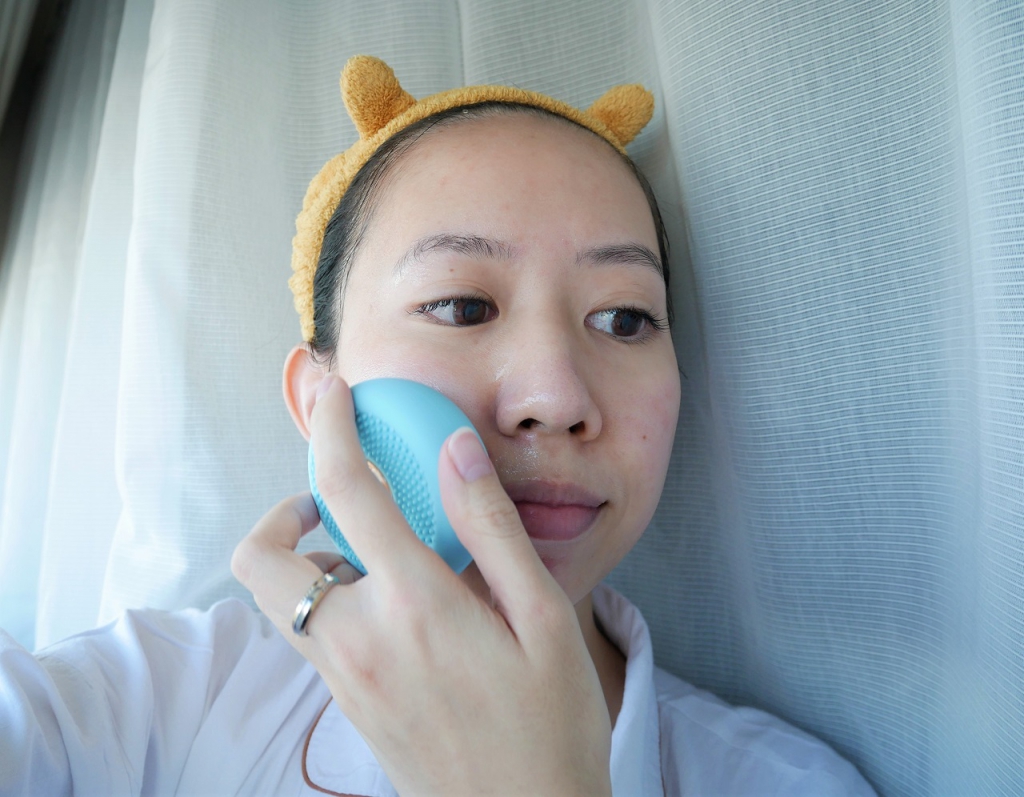 After 30 seconds, it's the Moisturize Step (duration: 30 seconds), where T‑Sonic™ pulsations are added to the heat and red LED light to improve the absorption of the active mask ingredients and leave your skin with a radiant, healthy-look.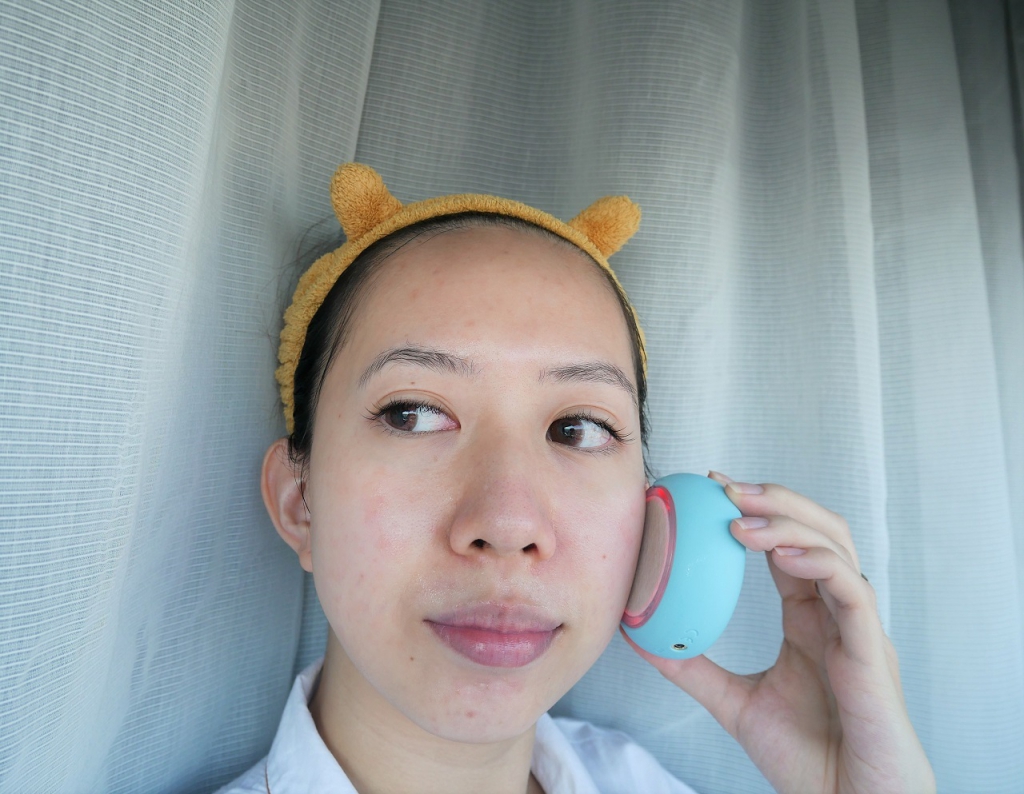 For the last 30 seconds, during the Protect Step (duration: 30 seconds), the heat will gradually decrease, as the anti-pollution formula is locked into skin while green LED (Brightens a dull complexion and evens skin tone) gives your skin an instant boost of radiance for an all-day glow. And, you're done! You can choose to repeat the treatment on the FOREO Beauty App to infuse more goodness into your skin.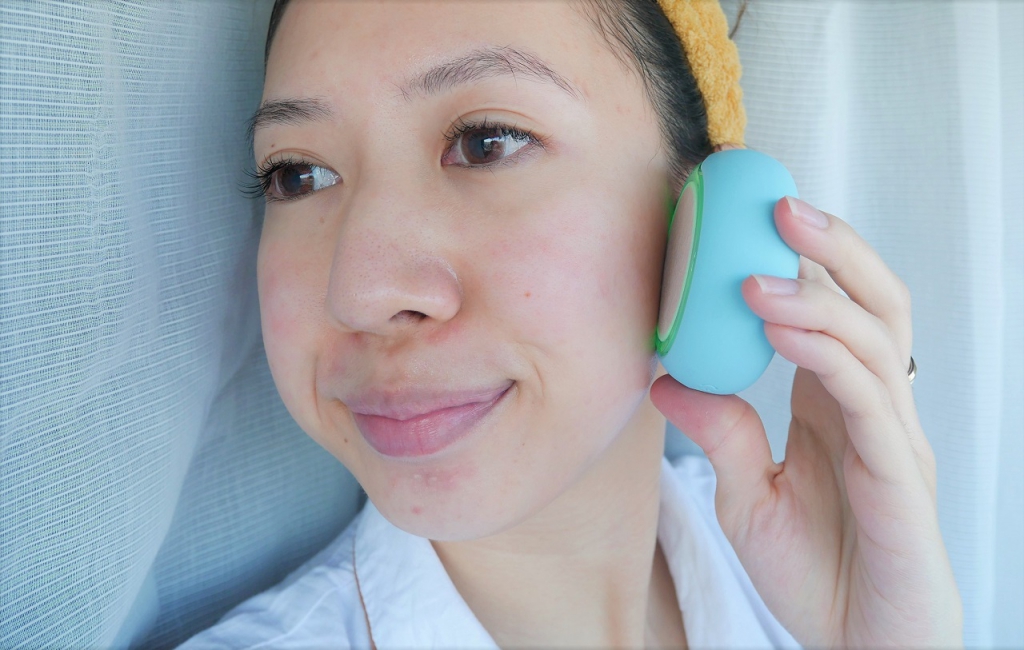 Verdict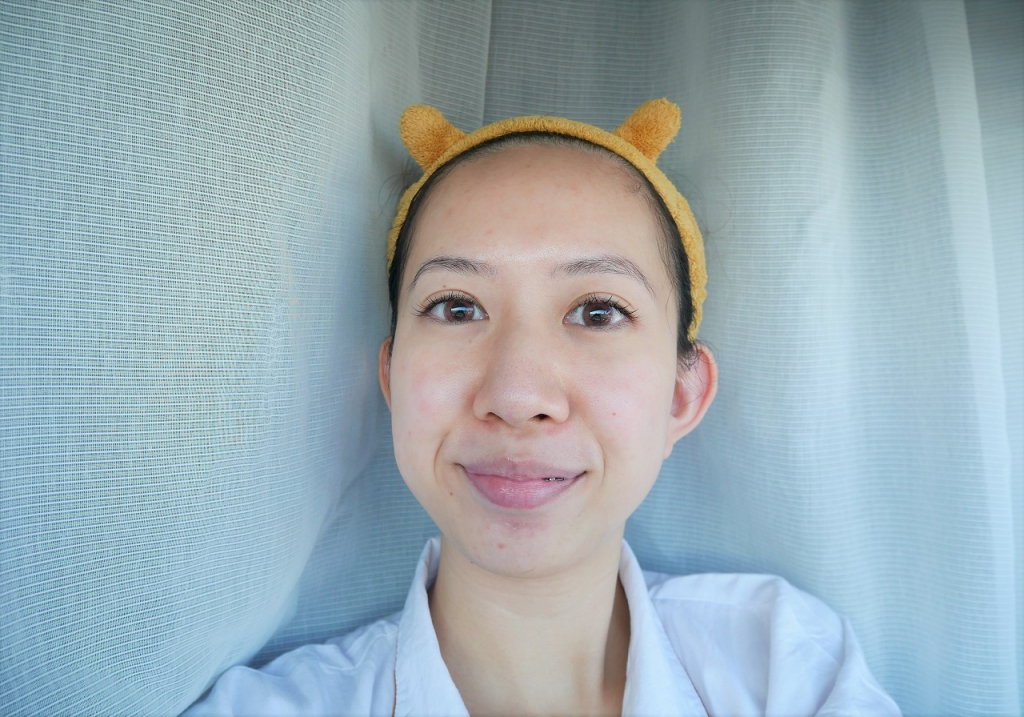 It saved my winter dry skin. Not only it reduced the dry flakes on my cheeks, the redness was mostly gone too, after just one use! I use this every morning before heading out and it also helped my makeup to apply more smoothly as well. I'm glad that it's convenient when you're traveling since it's USB-rechargeable, lightweight, and portable. Not forgetting that the 100% waterproof design makes it easy to clean too! I'm actually curious to see how the Call It A Night UFO Activated Mask treatment would be like, so will definitely add that in my night beauty routine once I get it.
If you're feeling bougie, you can go straight for the FOREO UFO which is the bigger, has more functions and mask varieties to complete your mask routine even further.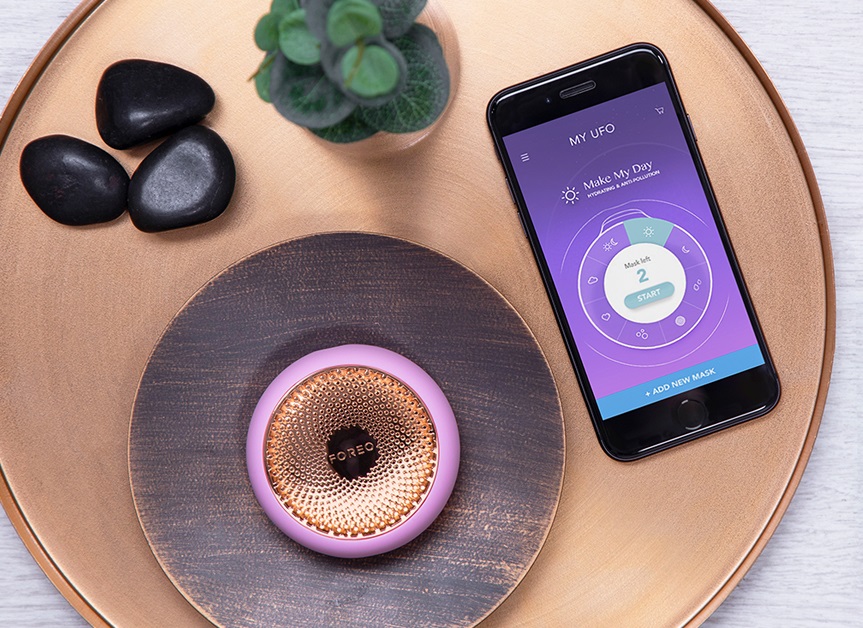 One of the difference between the UFO mini and UFO is that the UFO device has the cryotherapy function that will be activated depending on the specific UFO Activated Masks treatments. Also, it's bigger so it covers more areas of your face with its variety of masks.
But, if you're always on-the-go and you want quick treatments in less than 2 minutes, the UFO mini is your best bet!
Besides, every UFO comes with a 10-Year Quality Guarantee and 2-Year Limited Warranty.
The FOREO UFO mini (RM868) & UFO (RM1,251) are available at Lazada.com.my while selected Foreo products are available at all Sephora outlets nationwide and also available online on Sephora.my and Zalora.com.my. See the full range on www.foreo.com.
Follow FOREO on Instagram for the latest updates.
Read also: #PamperMyHoliday2018: Get Inspo From The Duchess Of Sussex, Meghan Markle's Gift List To Share Some Markle Sparkle!