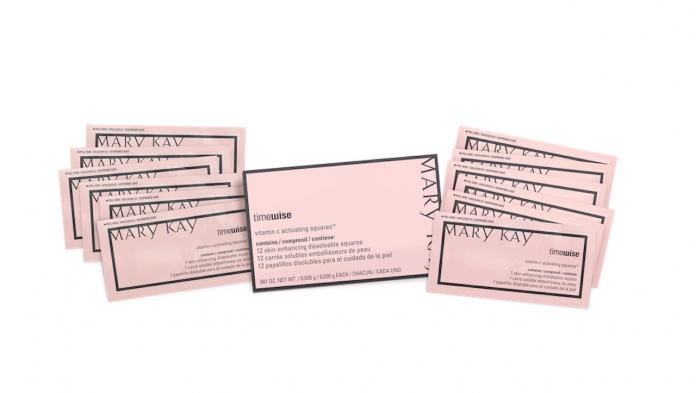 Mary Kay introduces a beauty industry first in the form of TimeWise® Vitamin C Activating Squares™, an innovative, dissolvable square that can supercharge skin with the power of fresh, pure, potent vitamin C, and supercharge serum with a benefits boost.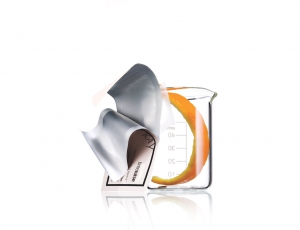 Pure vitamin C degrades and loses its power over time when exposed to air, light or water, but the problem is solved with this breakthrough in technology that keeps pure vitamin C stable until its power is unlocked during use. As the square dissolves in the palm of your hand, it's transformed into a fresh, potent, pure vitamin C elixir that powers up any Mary Kay® serum for an age-fighting boost.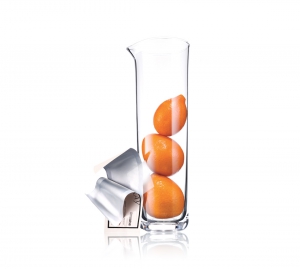 To activate, simply dissolve the square in 3-4 drops of Mary Kay Botanical Effects Freshen in Formula 2 in your hand, and then add serum. According to the brand, after just two weeks* of clinical testing, TimeWise® Vitamin C Activating Squares™ delivered visible improvement in the appearance of even skin tone, skin radiance and improved fine lines and wrinkles.
TimeWise® Vitamin C Activating Squares™ is priced at RM 99 and has been available from 1st March 2019 onwards. Please note that this product is not to be mixed with sunscreen or acne products.
*Results based on a four-week independent clinical study in which 29 women used TimeWise® Vitamin C Activating Squares™ in a neutral base three times a week.
Read also: Take A 3D Approach To Prevent Skin Ageing With Mary Kay's New TimeWise® Miracle Set 3D Range