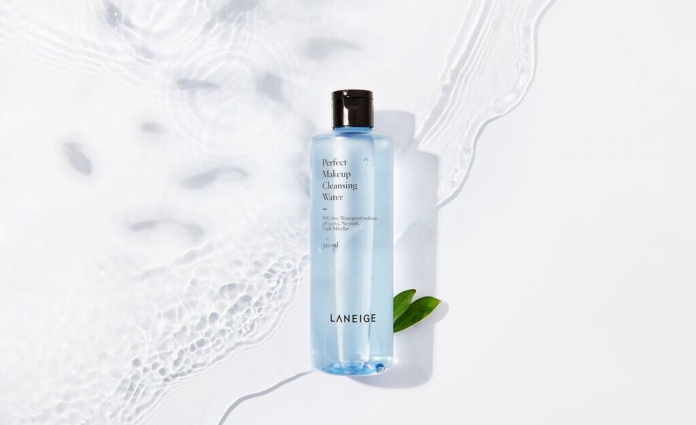 To end the night well, one utmost important step to practice is to remove every trace of makeup left on the skin surface, that way you can prep your skin for a clean slate and better absorption during cleansing, toning and moisturising.
One of the most popular way to remove makeup is with Micellar Water, it erases all traces of makeup on the skin while keeping your skin moist so LANEIGE new Perfect Makeup Cleansing Water is what you need.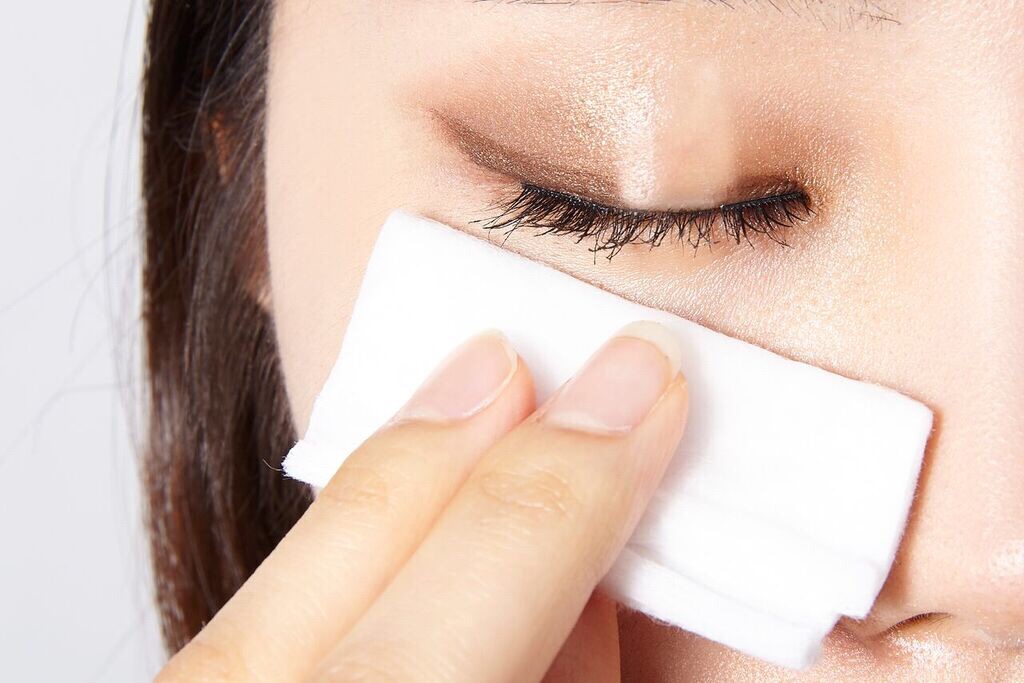 Perfect Makeup Cleansing Water, RM90 (320ml)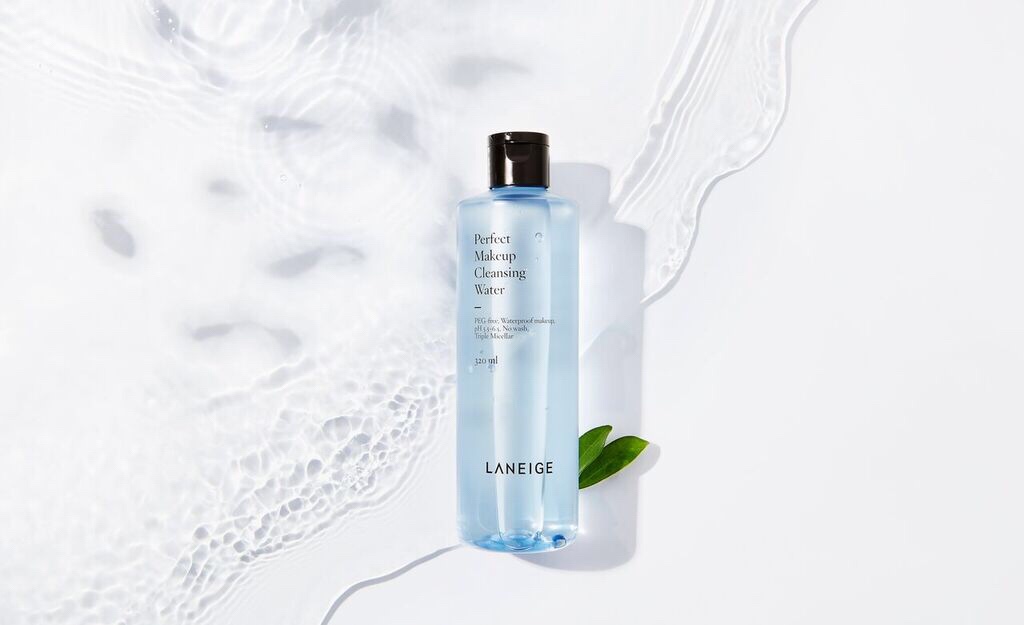 The pH level of the Perfect Makeup Cleansing Water stands at PH 5.5 – 6.5 to remove even waterproof makeup by incorporating a Triple Micellar Technology™ that's made up of three (3) components of Polyglyceryl-6 Tricaprylate, Polyglyceryl-10  Laurate, and Polyglyceryl-10 Dimer Dilinoleyl that are used in typical cleansing oils and it's great for removing lipstick, waterproof mascara, and base makeup.
It is filled with components free of allergens and Mint Vinegar extract that has an effect of preventing an excessive production of sebum. In return, this prevents the skin from greasiness caused by sebum, keeping the pores on the skin clean and pure by purifying them. The after-feel is refreshing, allowing the skin to feel fresh without the feeling of tightness. It also contains non-ionic surfactants that are stably formed in the micellar molecule structures, allowing it to be biologically similar to the skin.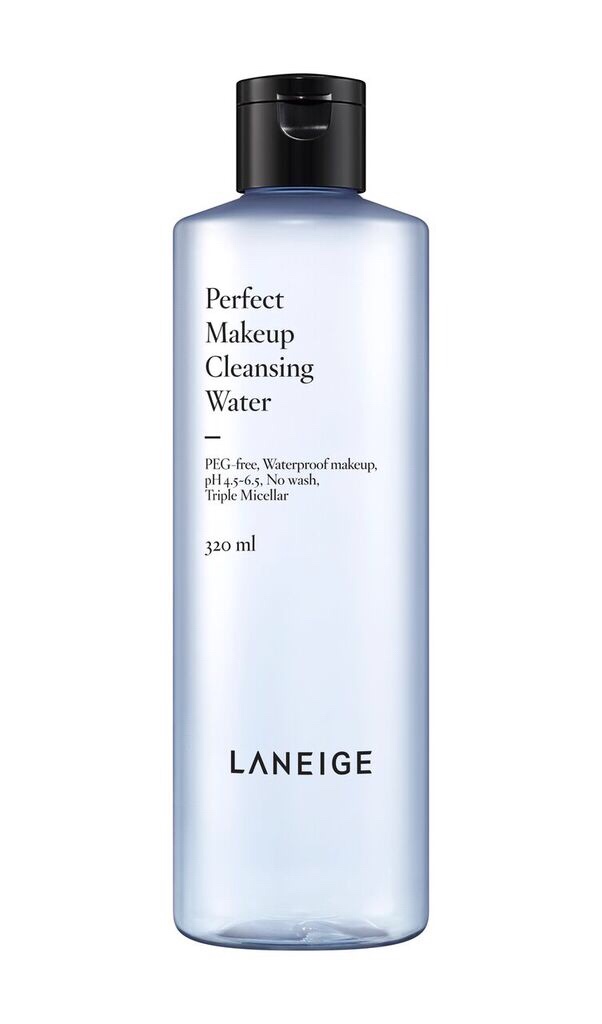 This allows the micellar's lipophilic parts to absorb makeup and hydrophilic parts to stay in the skin, keeping it moist and fresh. Double cleansing is not required as the products washes away makeup and cleans the skin mildly with non-ionic surfactants.
This new cleansing water by LANEIGE is diagnosed with PEG-Free which results in the product being free of allergy alert components and free of eye irritation. It is also free from any animal materials, mineral oils, flavouring, synthetic colours, soap and other components that may be harmful to the skin.
For those who would prefer a simple and straight-forward cleansing routine, the LANEIGE Perfect Makeup Cleansing Water is perfect as it offers a no-water wash routine, thanks to its safe components and zero stickiness but moist texture.
The LANEIGE Perfect Makeup Cleansing Water (RM90, 320ml) is available at all LANEIGE beauty counters and boutiques nationwide.
Read also: The New LANEIGE Light Fit Pact and Light Fit Powder Keeps Sebum At Bay & Makeup Intact For A Long Time