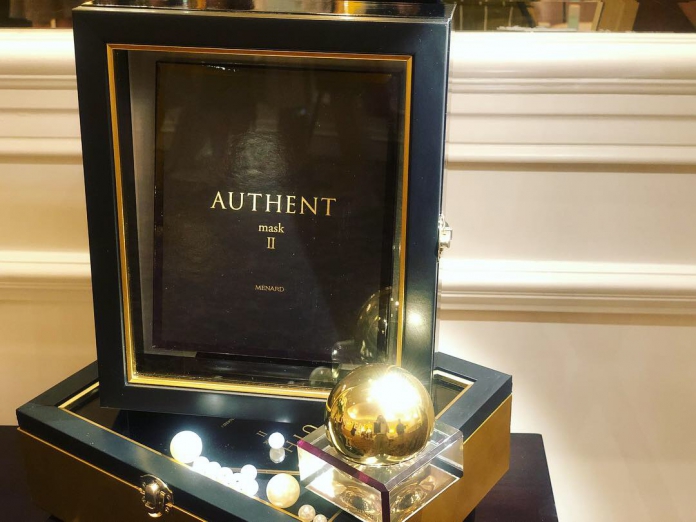 Menard skincare is all about treating your skin back to its healthy, youthful state by developing innovations that works on your skin all the way to the stem cells. Menard's Authent range takes it to the next level in anti-ageing skincare and its latest release, the Menard Authent Mask II, the second generation that's been refined to help skin recover from signs of stressed skin in a flash, is haute couture beauty for your face and neck.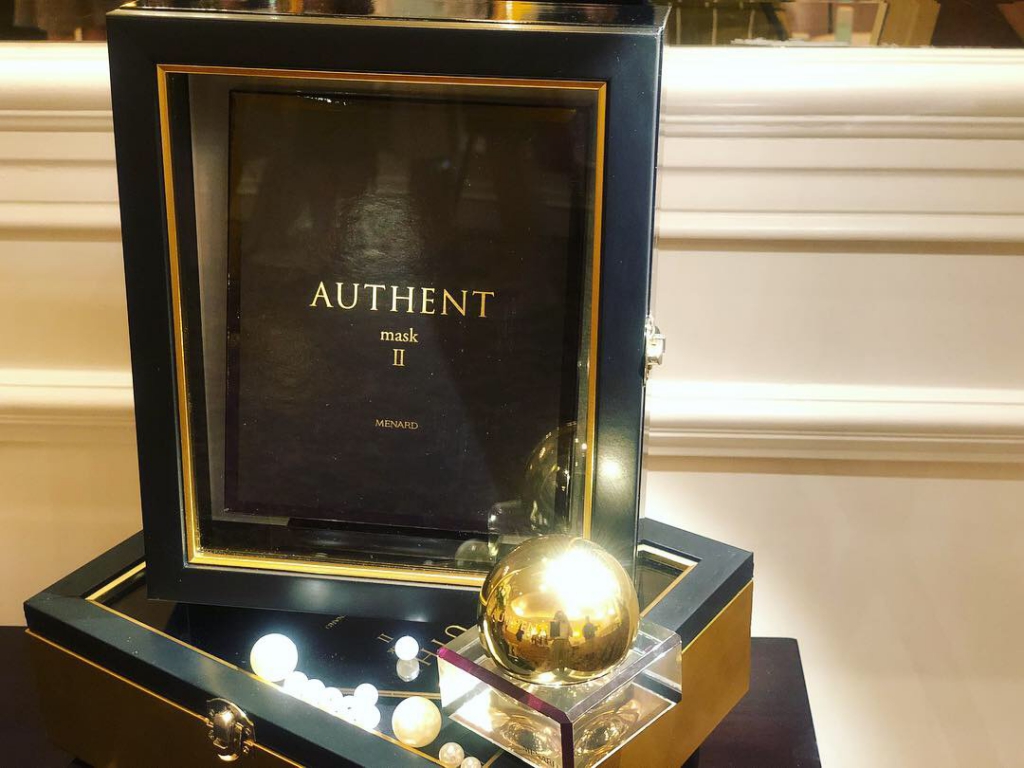 If you can't seem to bring yourself to splurge on the Menard Authent Cream, take this game-changing luxurious mask as a taster to experience the amazing benefits that the Authent line has to offer or as a weekly pampering treat to wake up to clearer, plumper skin the next day. Here are some snippets of the launch from a few days back.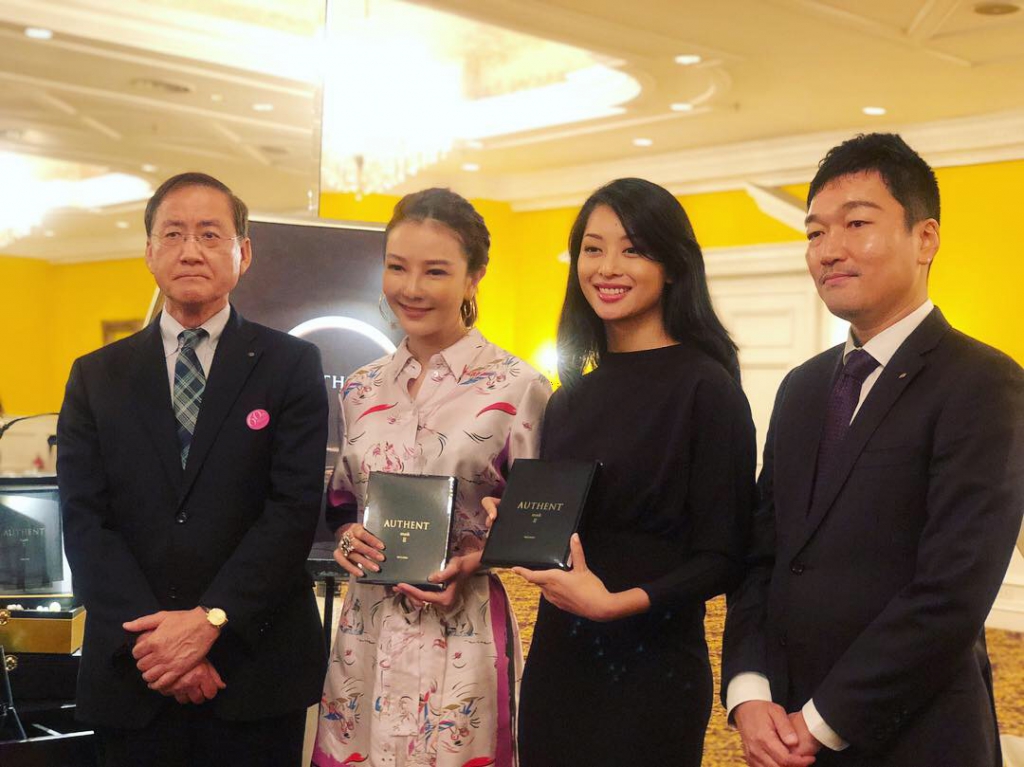 Tong Bing Yu has been a fan of Menard skincare for the longest time so she knows how the Authent range has changed her skin.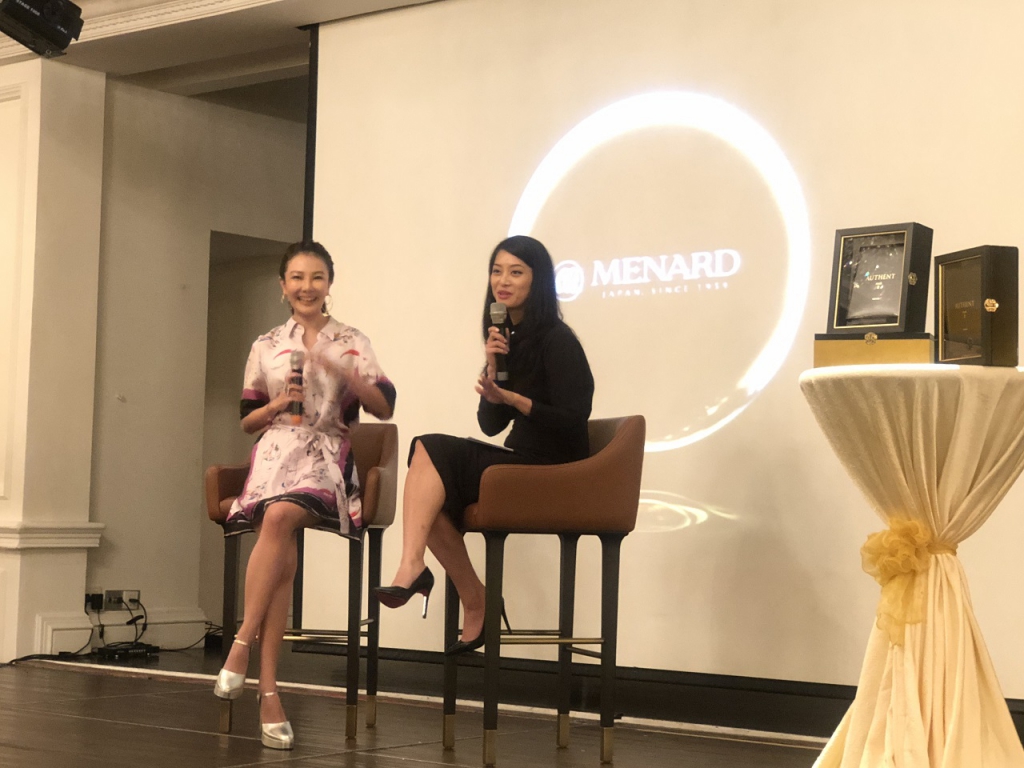 Menard Authent Mask II is made up of 2 sheets (One for your neck and décolleté area & one for your face) that provides proactive ageing-related care at a Stem Cell level to give you beautiful skin immediately. The relaxing scent of the mask will also help you de-stress before bed, the scent is created from a combination of high quality essential oils of rRose, orange flower, violet mingle with ambrette seed oil to create a scent brimming with femininity.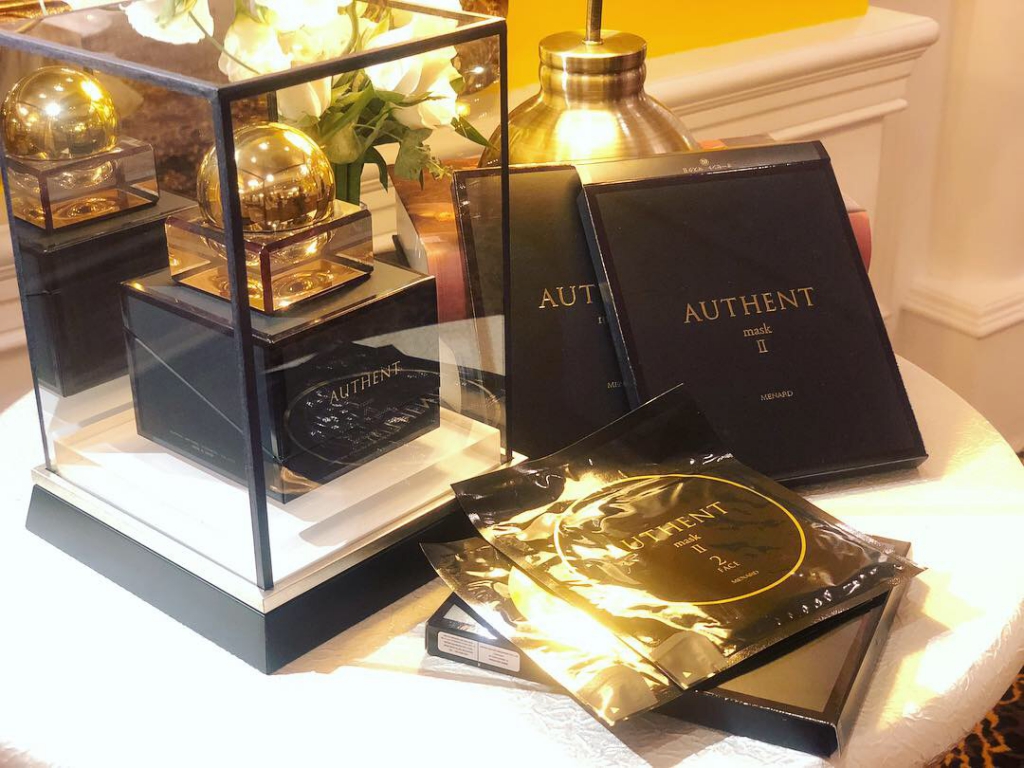 AUTHENT MASK II 1 (Neck and Décolleté Pack), 28 g
Contains Semi-Plena Rose Extract, Oil-Soluble Sweet Cherry Seed Extract, Boat Sterculia Seed Extract, and Purple Barley Seed Extract.


AUTHENT MASK II 2 (Facial Pack), 40 g
Contains Oil-Soluble Sweet Cherry Seed Extract and Bamboo Fungus Extract.

This mask is suitable for people with mature skin that wants to proactively treat various aging-related skin problems without relying on cosmetic medical treatments. And for those who want to achieve beautiful skin immediately in preparation for a special day such as a wedding or a reunion.
This pampering treat can be done once a week and applied after cleansing or massaging your face in your night time skincare routine. How to use:
First, apply the neck and décolleté mask sheet, then apply facial mask sheet overlapping on chin area.
Relax for 15 minutes.
Remove the mask and blend the remaining essence into your skin.
Menard Authent Mask II retails for RM250 will be available at Menard Malaysia's authorized dealers starting from November 2018. You can experience this mask during your Menard facial as an add-on!
Read also: Tried & Tested: Menard Embellir Standard Course Treatment, Menard Facial Salon Plaza Damas