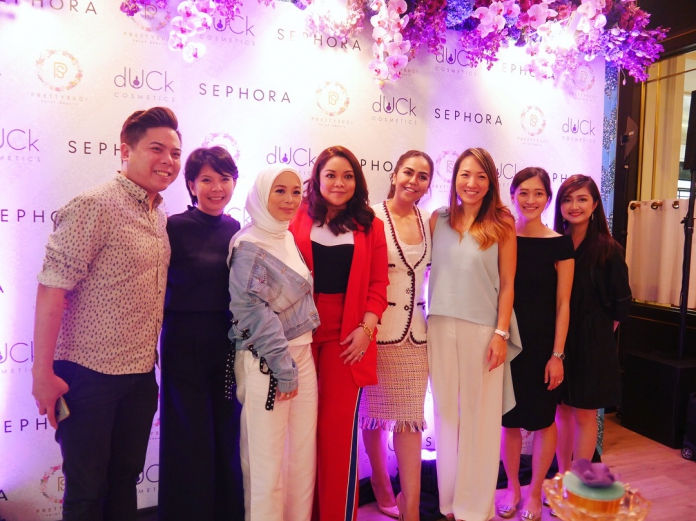 Breaking news! Sephora Malaysia is collaborating with two very popular local beauty brands, Duck Cosmetics and Pretty Suci to bring them in stores for the first time ever for this coming #Sephoraya (if you missed out on our Instastories)!!! These two popular brands are making their debut at selected Sephora stores on 24th May 2018!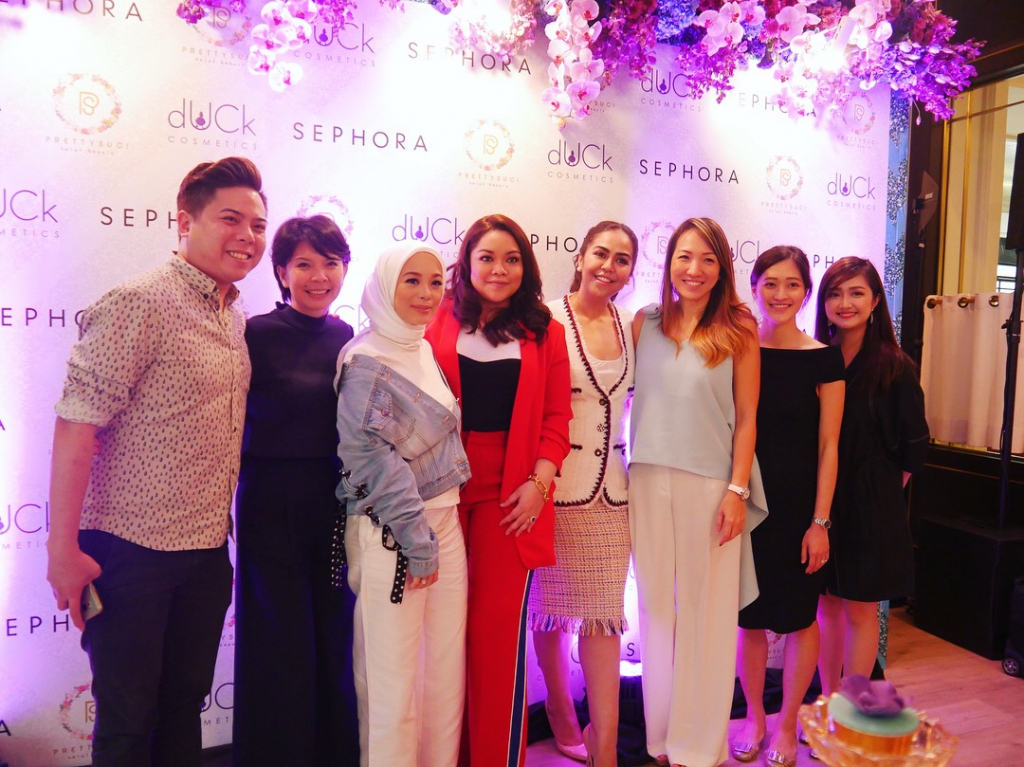 This is huge for the local makeup industry and especially halal makeup. Now you have another venue to shop for halal beauty products offline. The founders of both beauty brands were at the launch yesterday to share their joy for this milestone.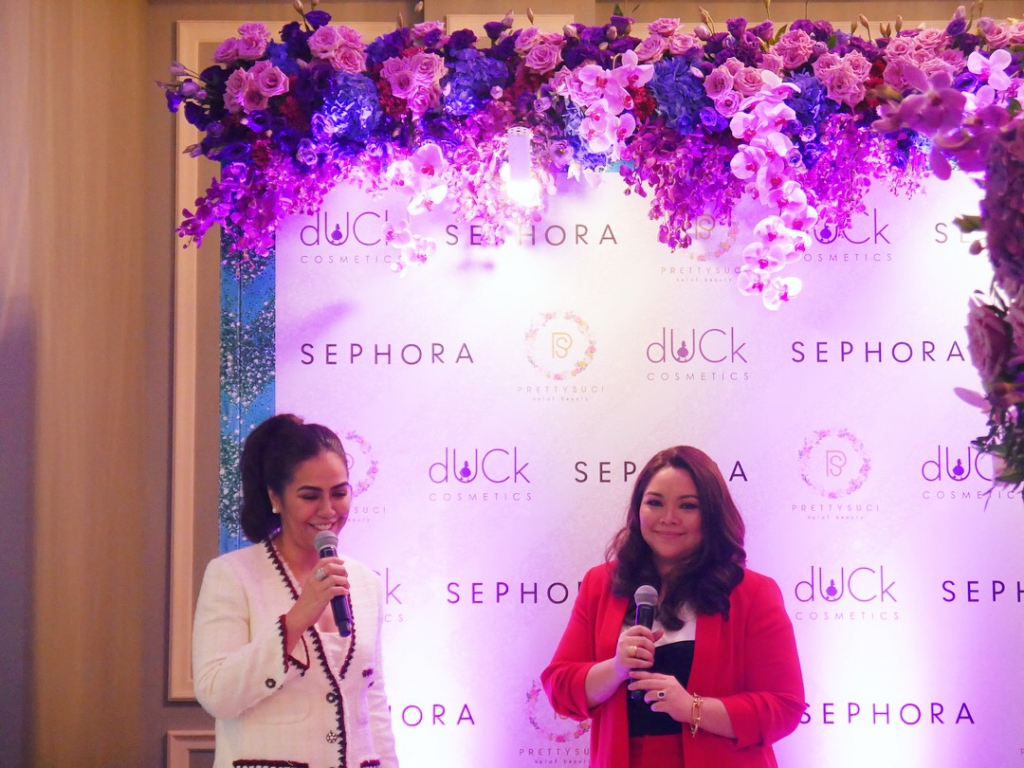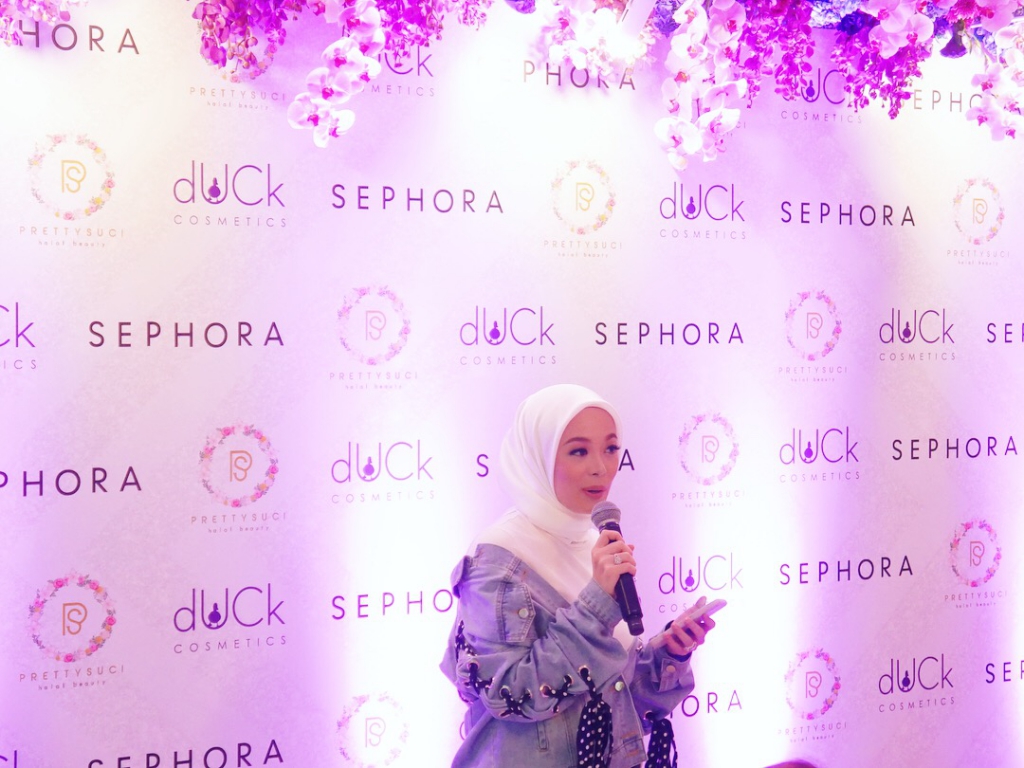 We also got a sneak peek at what you can expect from this special debut!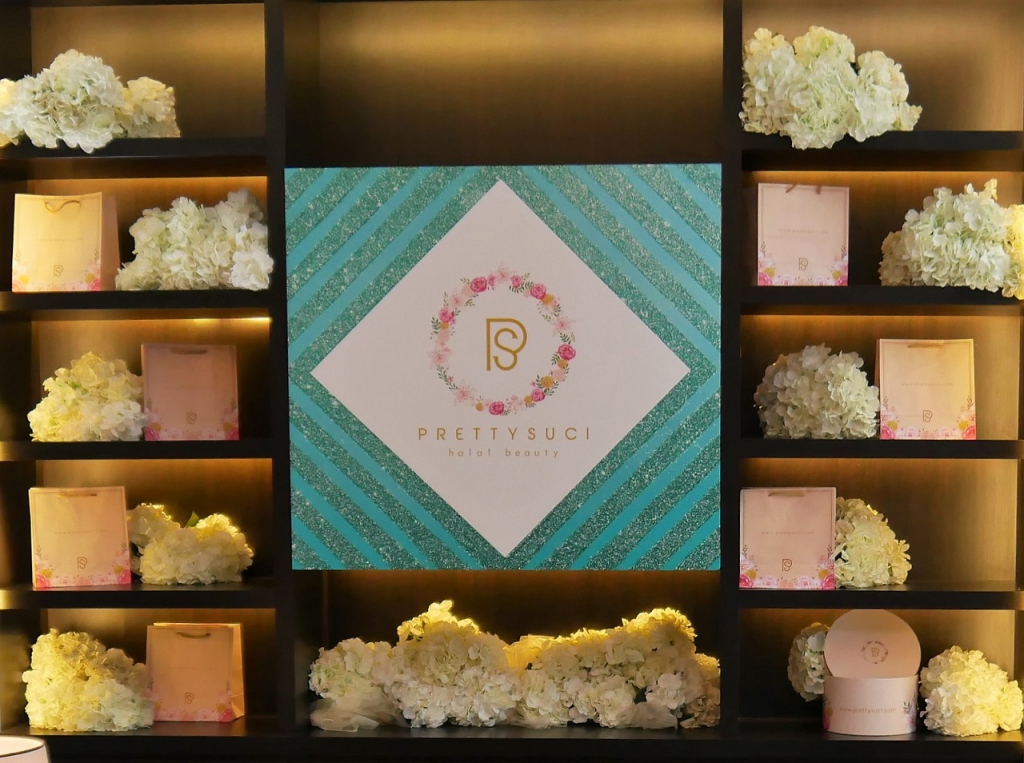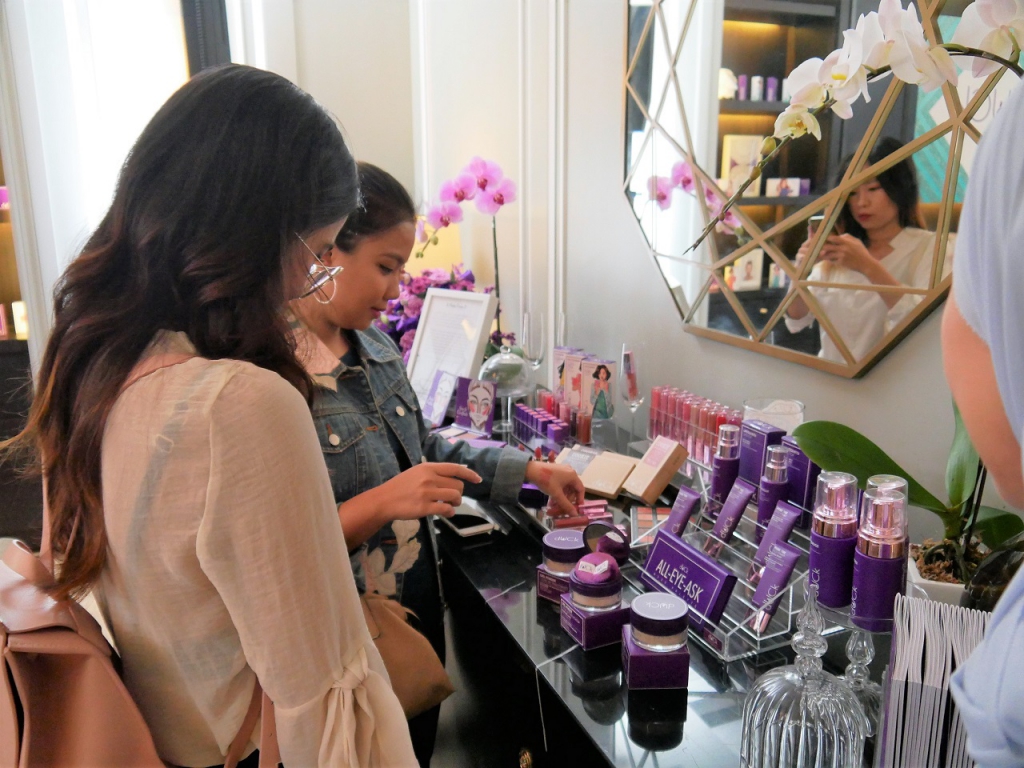 Duck Cosmetics will be releasing the limited edition Doily Collection that's made exclusive to Sephora for your Hari Raya makeup looks! Each of the four palettes is named after popular Raya desserts such as Red Velvet, Pandan Coconut, Coffee Nut, and Peach Sugee. It comes in four eyeshadow shades and one liquid lipstick to match. Great for travelling!
You get to shop for their permanent fixtures too such as the cleansers, powder and others!
As for Pretty Suci who's just brought out their own makeup line a year ago, they're releasing the limited edition Aisha Collection, inspired and created for strong women. You'll find lightweight foundations, compact powders, liquid lipsticks, lipsticks, and eyeshadow palettes to complete your Raya makeup collection!
Make your way to the selected Sephora stores near you to shop for those limited edition collections from Duck Cosmetics (KLCC) that's available from 29th May 2018 and Pretty Suci (Sephora KLCC, Nu Sentral and Shah Alam) starting 24th May 2018!
Read also: Sephora's Virtual Artist App Now Let's You Try On Eyeshadows & Eyeliners!