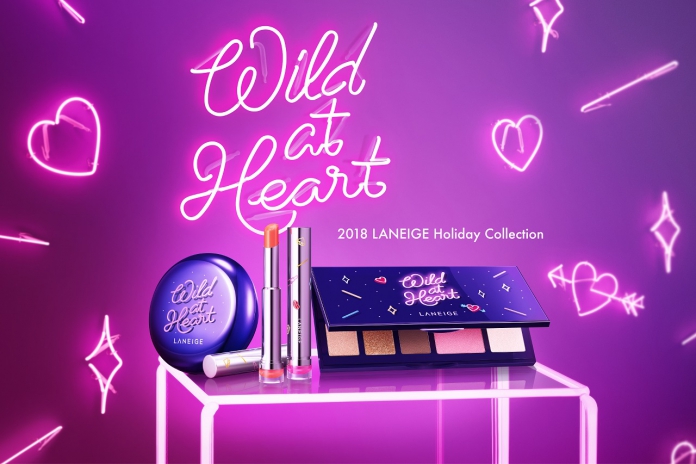 Laneige threw a Neon Party last Friday to launch its latest, limited edition holiday collection, dubbed "My Neon Sign". Inspired by the late night parties and jet-setting trips around the world during the holiday season, the all-new collection has a chic and glamorous packaging designed with a dash of Neon wordings – Wild at Heart for its makeup range and Dream and Glow for its skincare range.
See what went down at the party and a snippet of the collection.
What Wild At Heart makeup can you expect from the "My Neon Sign" collection?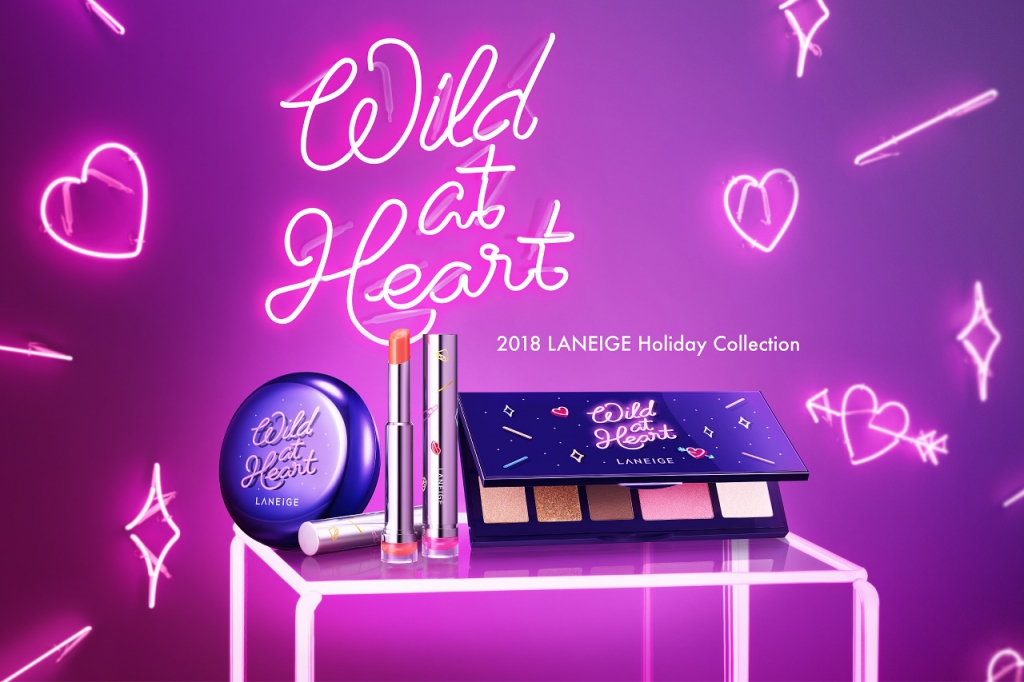 Wild at Heart Layering Cover Cushion (RM136, 14 g + 2.5 g)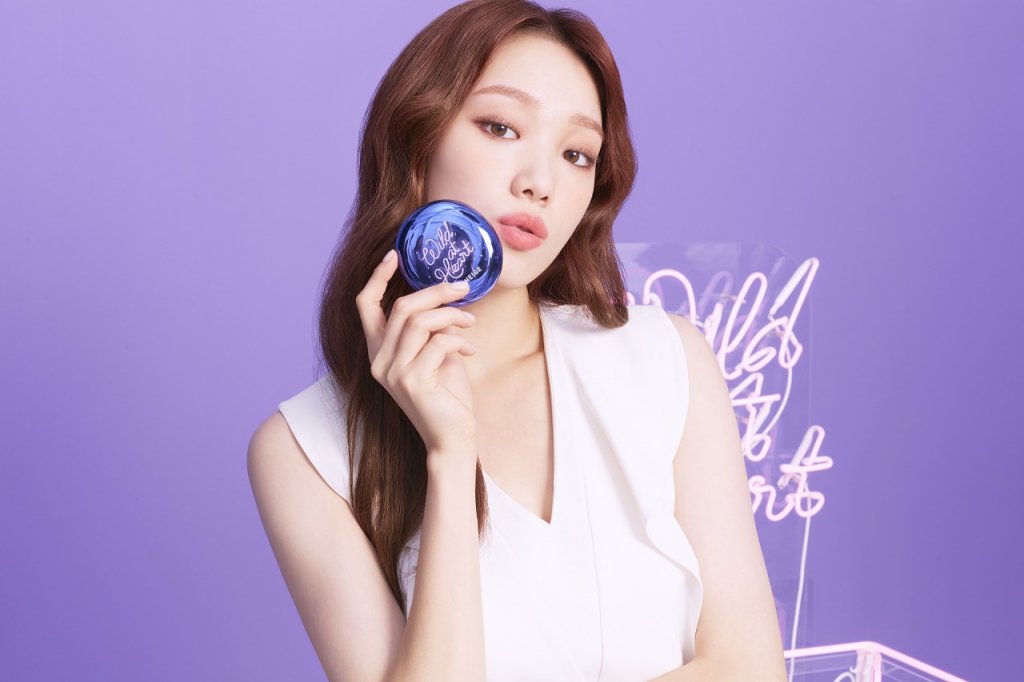 The LANEIGE Layering Cover Cushion gets a limited-edition packaging! This 2-in-1 cushion gives you the perfect coverage with longer durability and a moist semi-matte finishing for the perfect makeup base. And it's easy for touch-ups.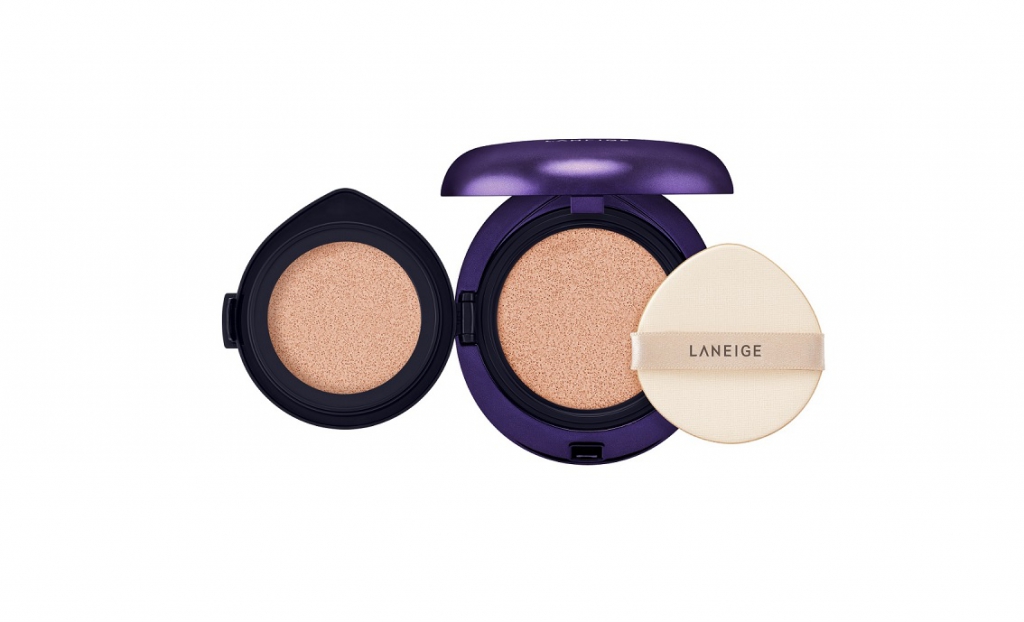 Wild at Heart All-in-One Palette (RM160)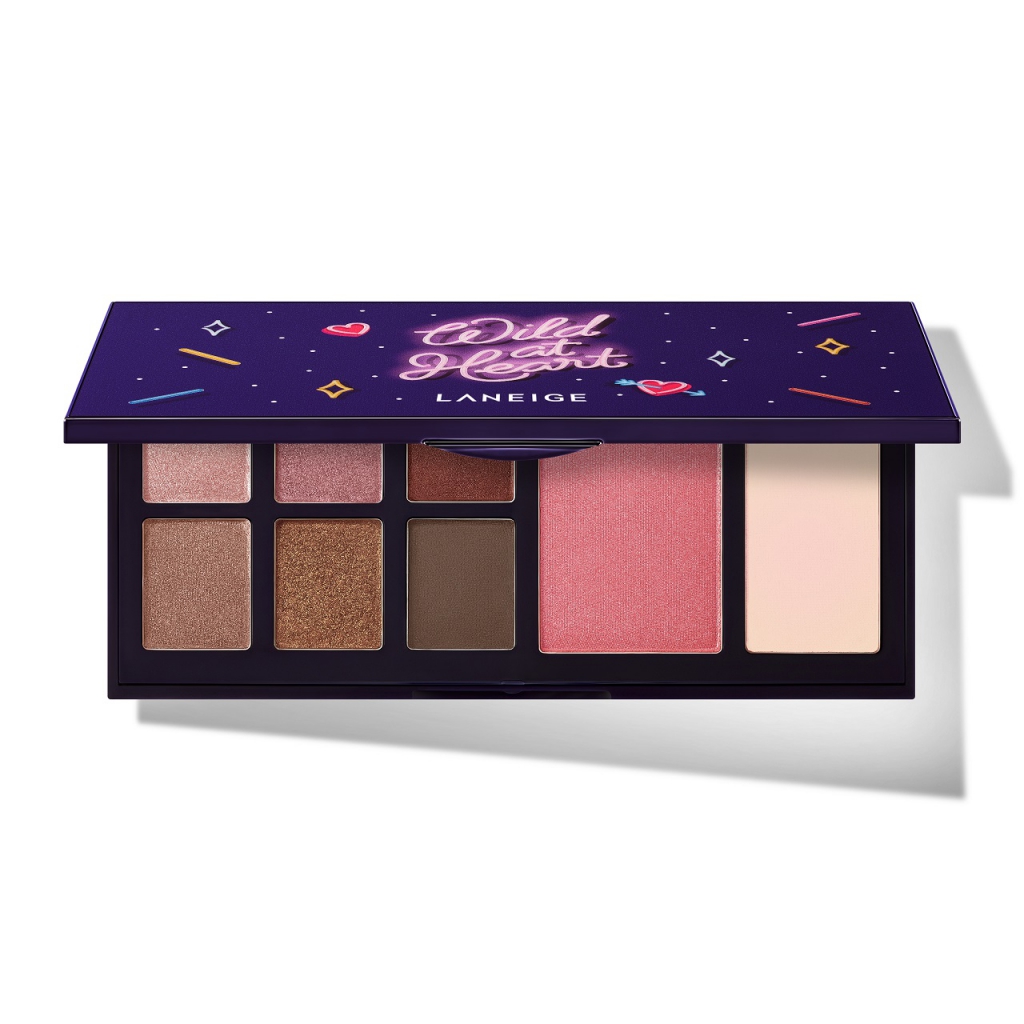 Bring this all-in-one palette along wherever you go because it has 6 eyeshadow shades; for the romantic rosy eye look or the sensual brown smoky eye look, an Aurora Pink Blusher, a subtle aurora glow that creates a rosy flush, and an Aurora Glow Highlighter for a radiant finish on the skin.
Wild at Heart Stained Glasstick (RM85, 2 g)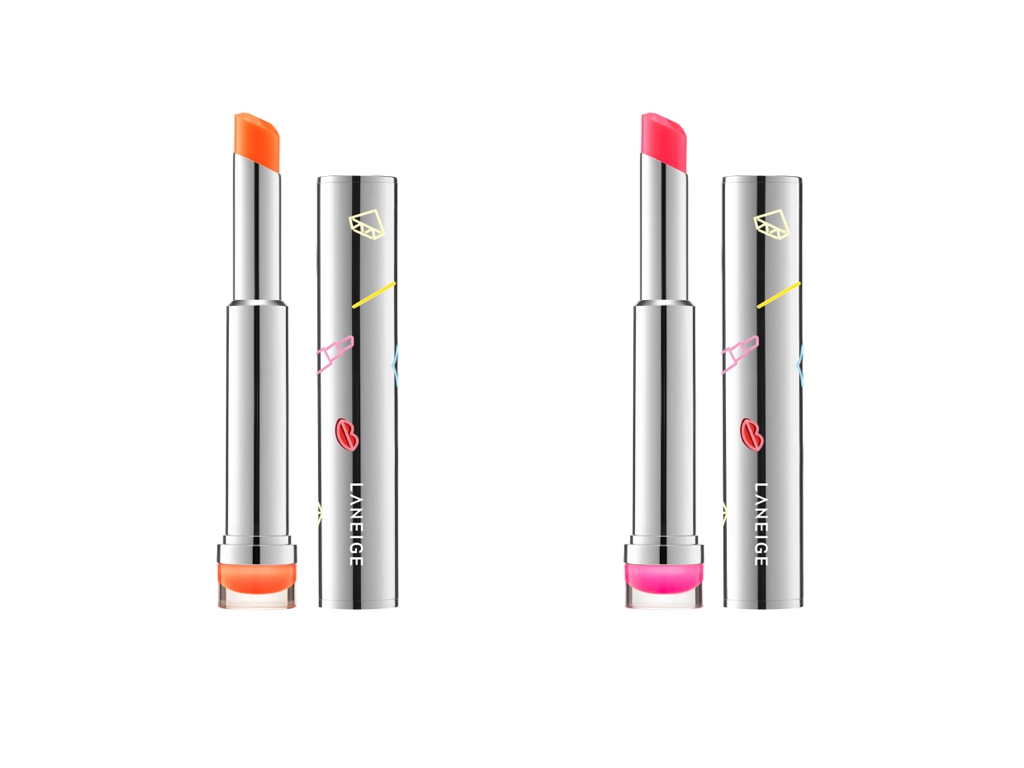 New neon shades in limited-edition sleek silver and neon packaging! This fan-favourite adds moisture to your lips for a natural flush and glowing texture, perfect to captivate the attention of others on your alluring lips.
But before makeup, there's skincare. Keep your skin holiday-ready with the LANEIGE Dream and Glow collection.
Dream and Glow Mini Sleeping Mask Trio (RM115)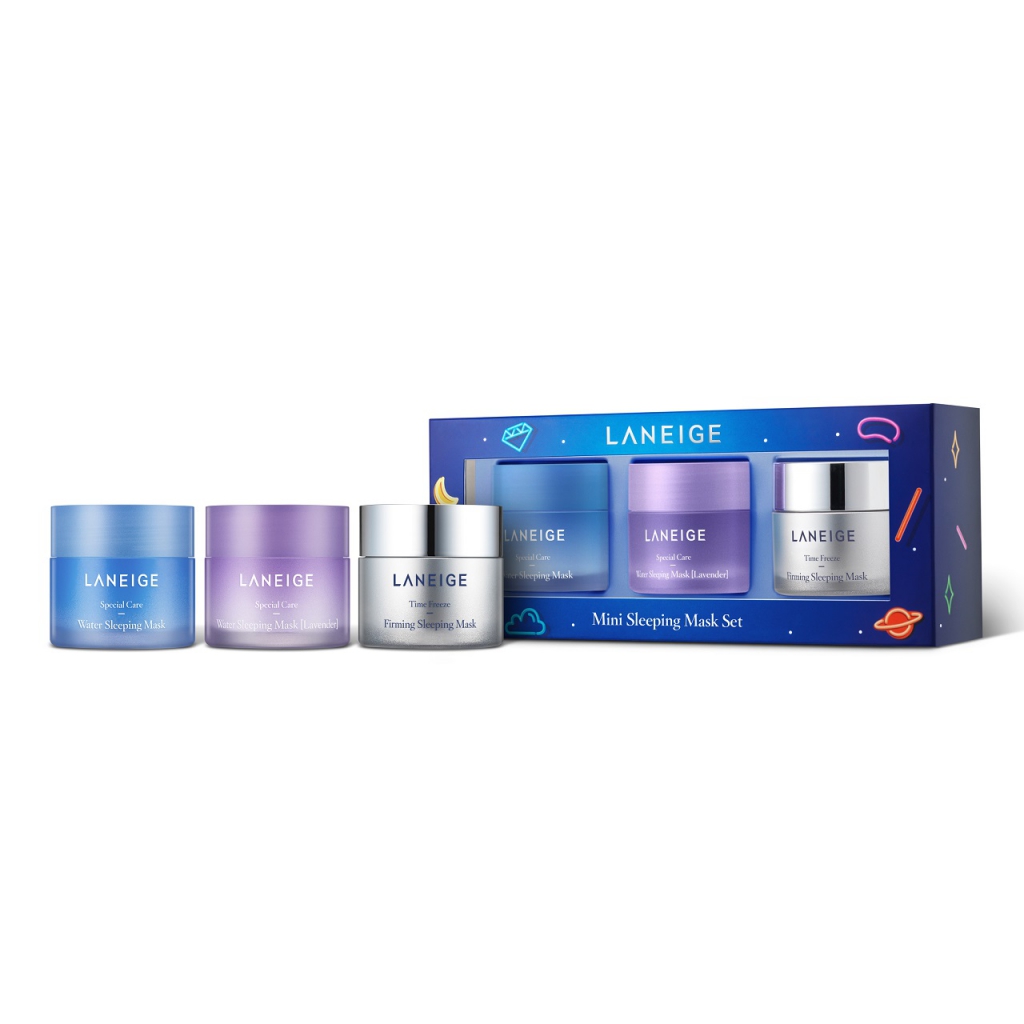 Wake up to gorgeous skin every night with these mini versions of the best-selling LANEIGE sleeping masks that are travel-friendly.
Dream and Glow Lip Care Set (RM125)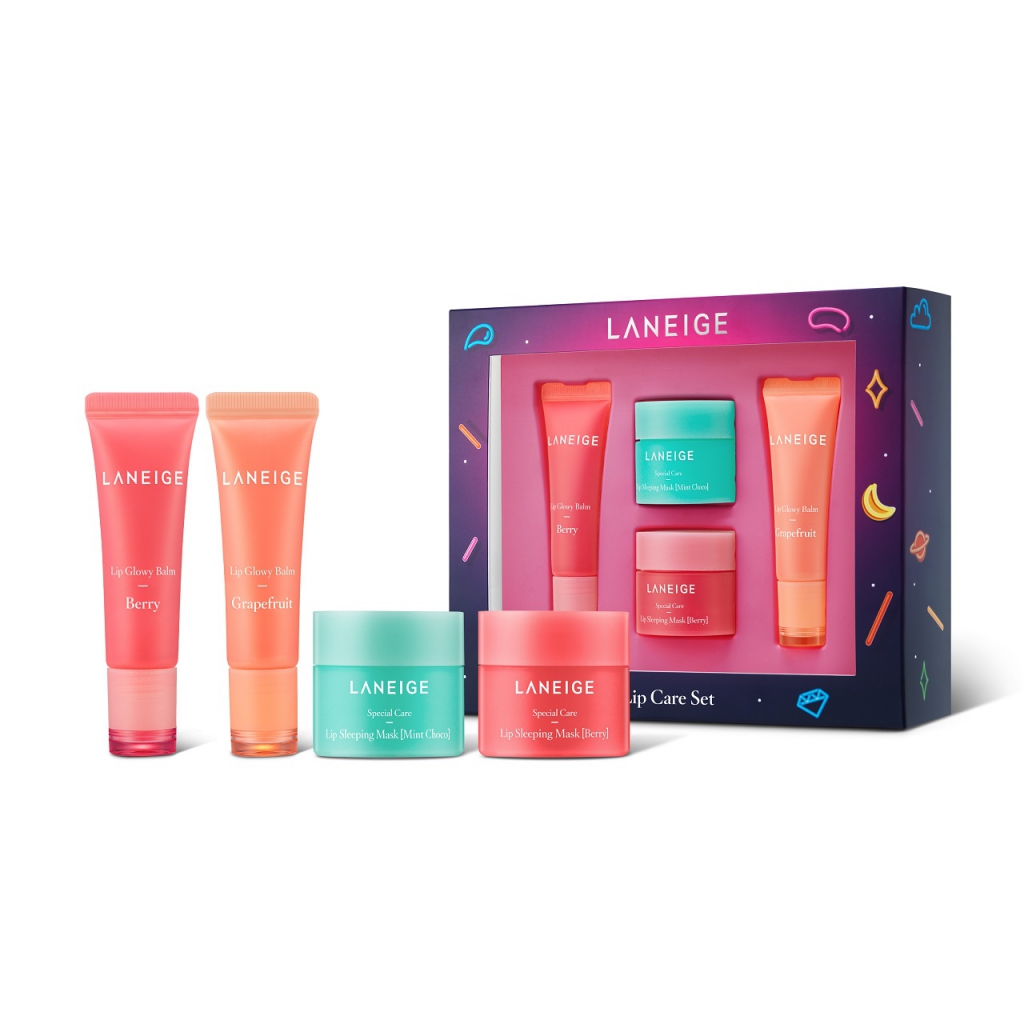 Let your lips dazzle through day and night with the LANEIGE Lip Glowy Balm and best-selling Lip Sleeping Mask in mini sizes and scents.
Dream and Glow Basic Duo Set (RM230)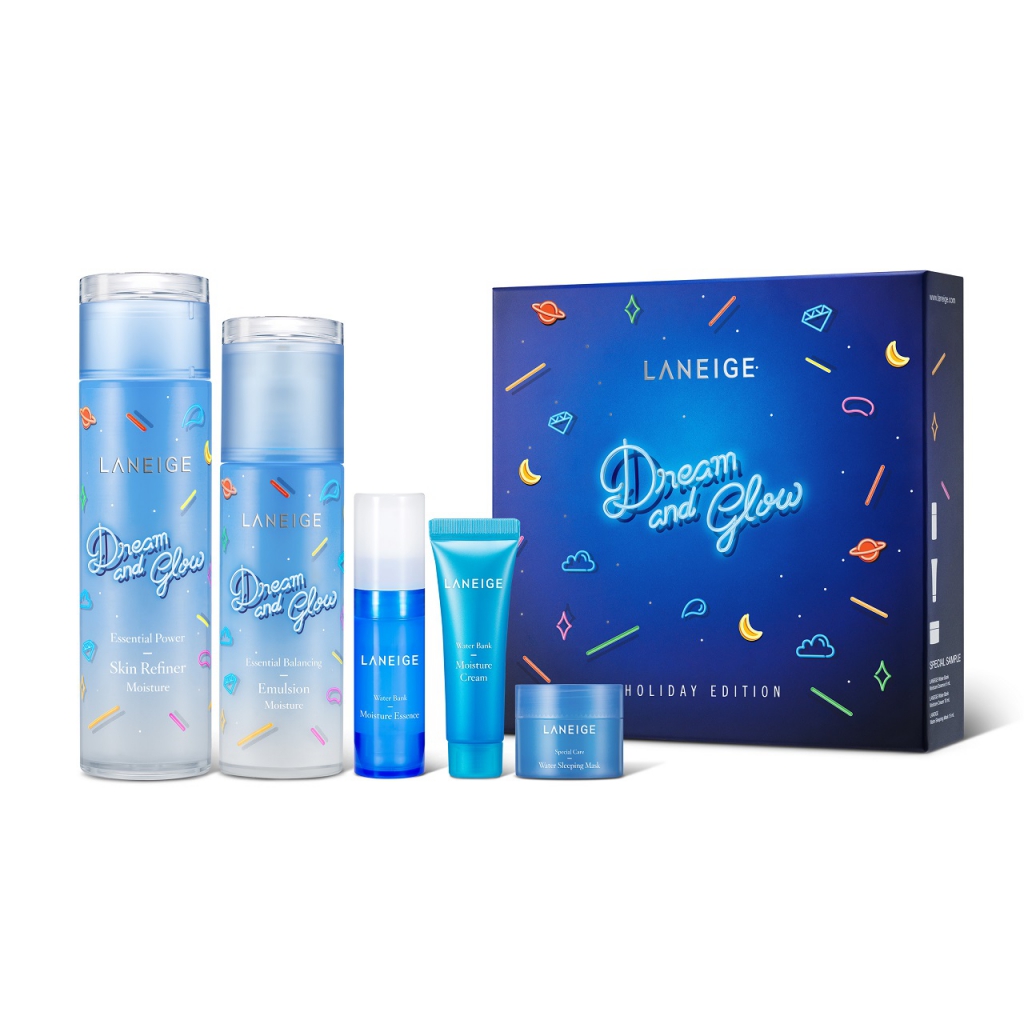 Provide abundant moisture and hydration to your thirsty skin with this set that comes with the best-selling LANEIGE Skin Refiner and Emulsion.
Dream and Glow Water Bank Moisture Essence Set (RM179)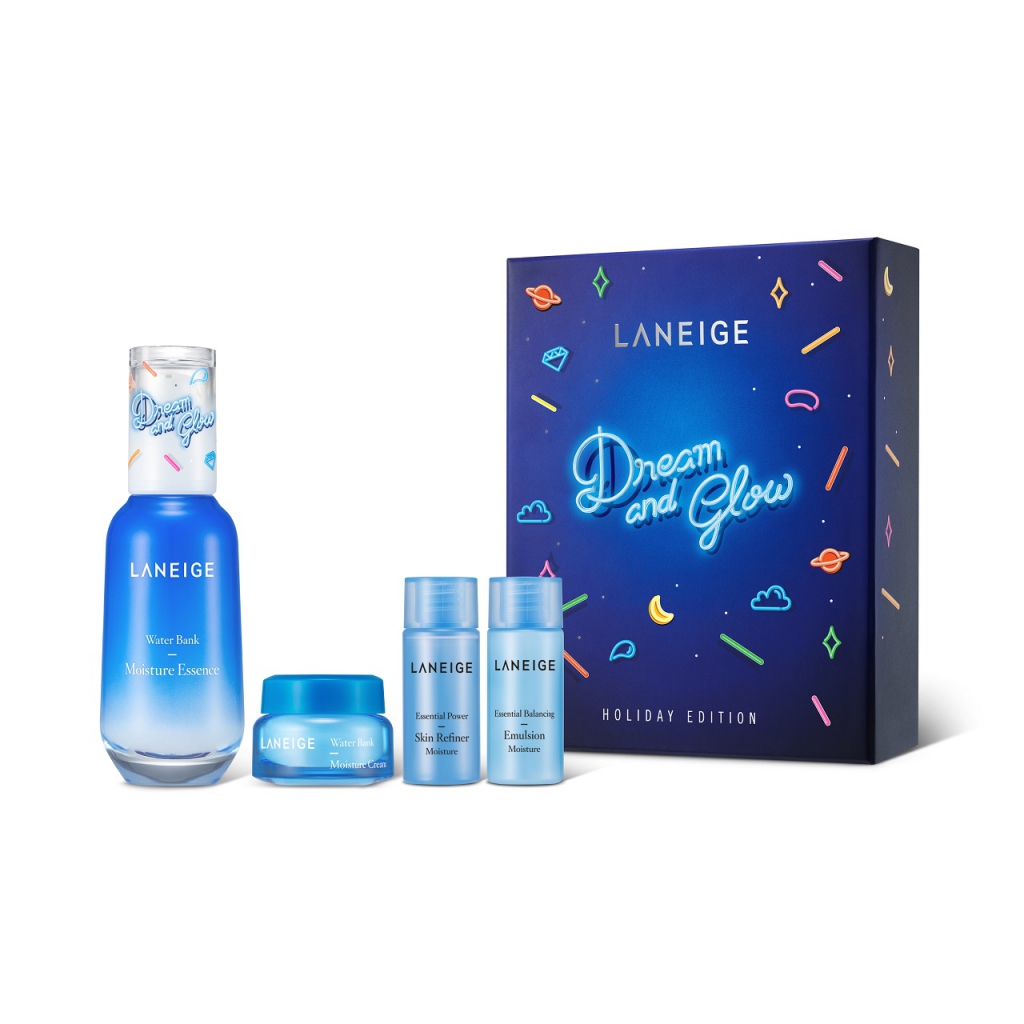 This great travel set comes with a full-sized Water Bank Moisture Essence, formulated with advanced scientifically-engineered 'Green Mineral Water' to provide long-lasting moisture and hydration to the skin with Essential Natural Minerals extracted from six Super Vegetables to strengthen the skin barrier. On top of that, there's also the travel-friendly sized Water Bank Moisture Cream, Essential Power Skin Refiner (Moisture) and Essential Power Balancing Emulsion (Moisture) that works perfectly when used together to refine and smoothen the skin while enhancing the skin's hydration.
There are other cool gift sets that are perfect for your loved ones! Check them out too.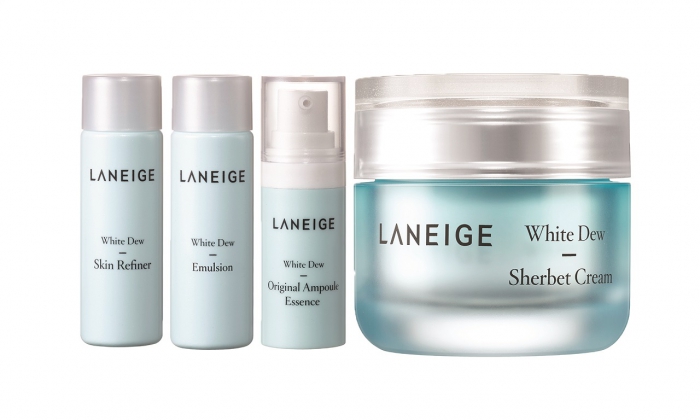 The LANEIGE My Neon Sign Collection is available at all LANEIGE beauty counters and boutiques nationwide.
Read also: #Scenes: Laneige Reopens Flagship Store in Sunway Pyramid Shopping Mall with New DIY Concept to Personalize Shoppers' Experience