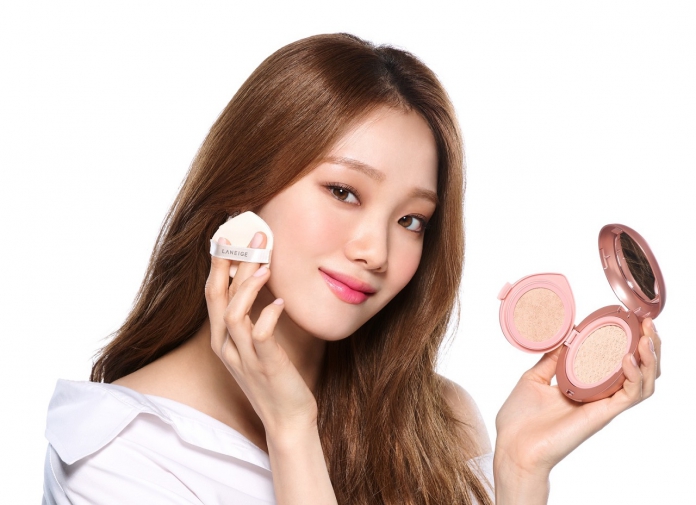 She's real and with perfect skin, Korean model-actress and LANEIGE brand ambassador, Lee Sung Kyung was in Malaysia for two days to launch the brand new LANEIGE Layering Cover Cushion globally so Malaysia's sparkling beauties were the lucky ones to see it first!
She made a special appearance on 7th March 2018 at Centre Court, Pavilion Kuala Lumpur to meet her fans and share her beauty tips on how she maintains a flawless makeup all the time.
LANEIGE also held the Global Media Conference 2018 at St Regis Kuala Lumpur yesterday where LANEIGE Malaysia's Beauty Educator shared tips on how to use the cushion. Then, beauty influencers from all over the world got to see Lee Sung Kyung and try the new cushion too!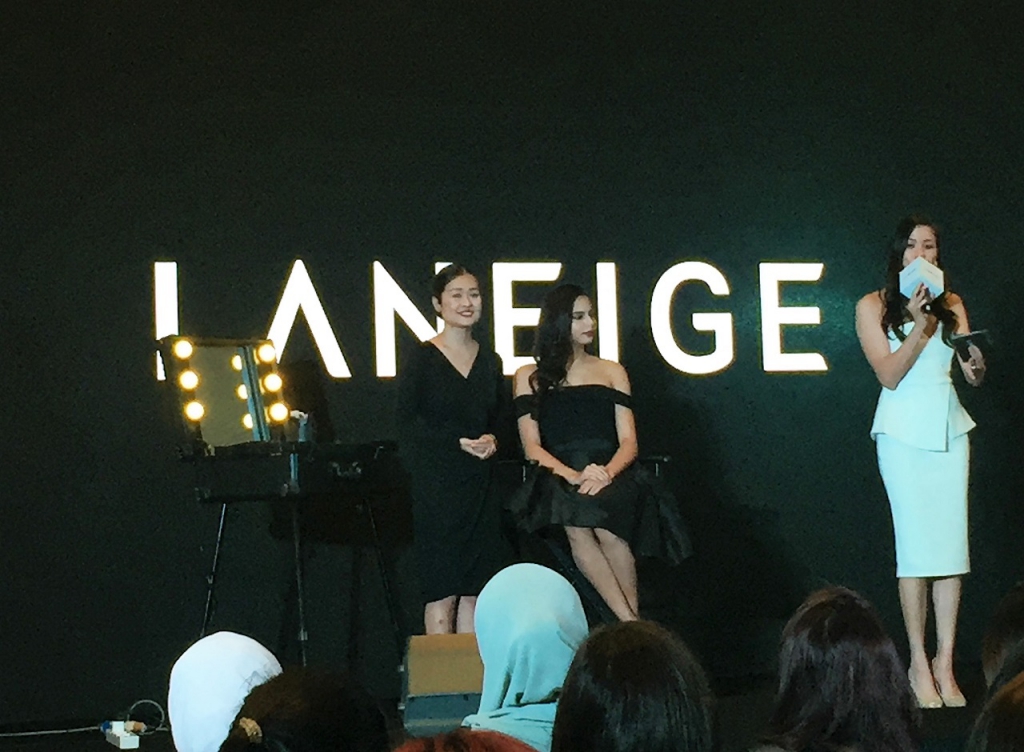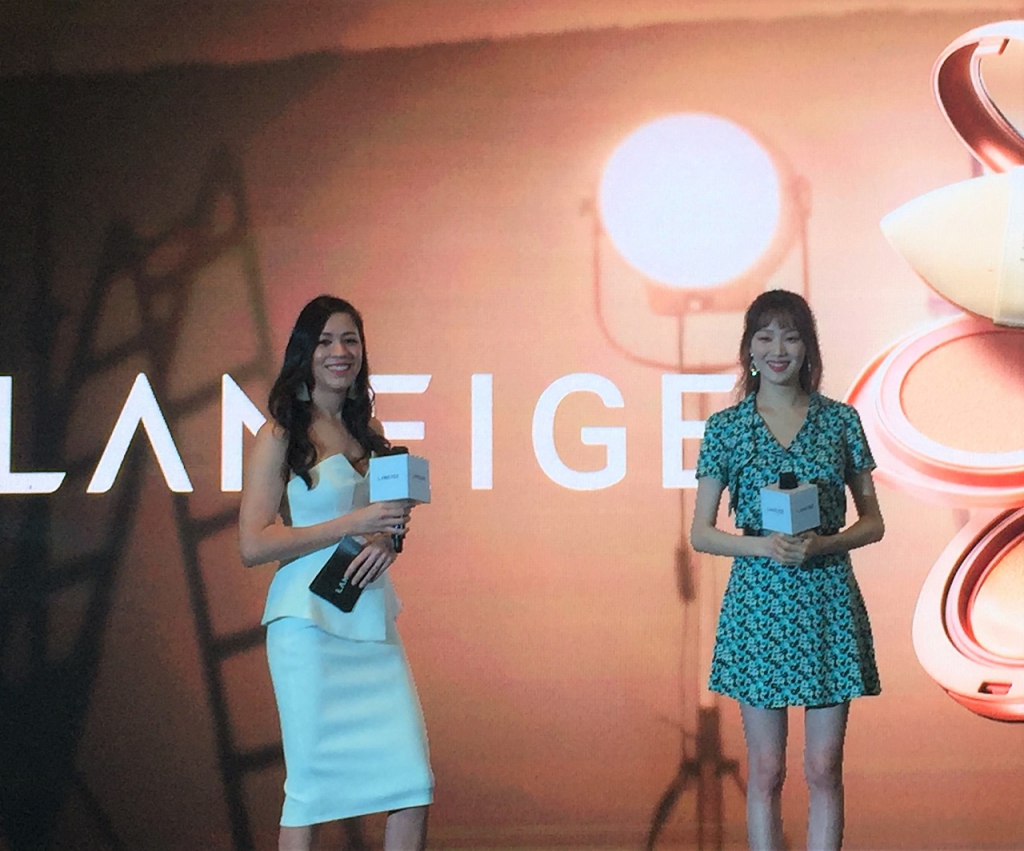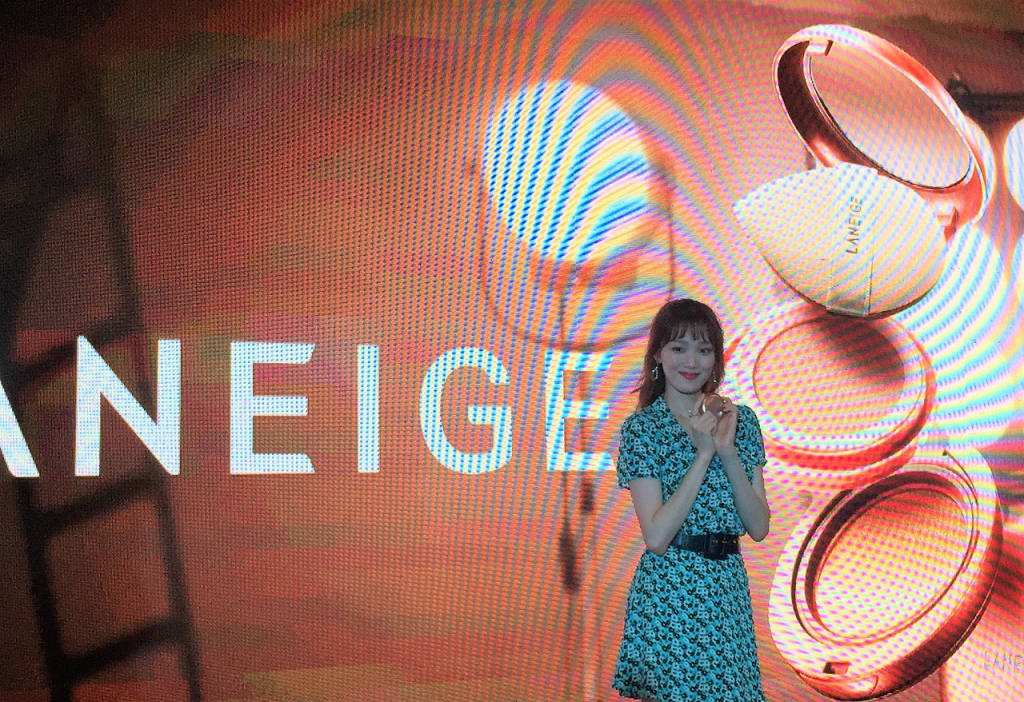 You have to try the new Layering Cover Cushion, we swatched it on our hands yesterday and we're really impressed with the texture and finish! It's definitely different than the rest because it's a 2-in-1 cushion foundation that's innovated to give a perfect coverage with longer durability and a moist semi-matte finishing for the perfect makeup base. And it has a concealing base on one end as a layering cushion that improves coverage and prevents the foundation from darkening.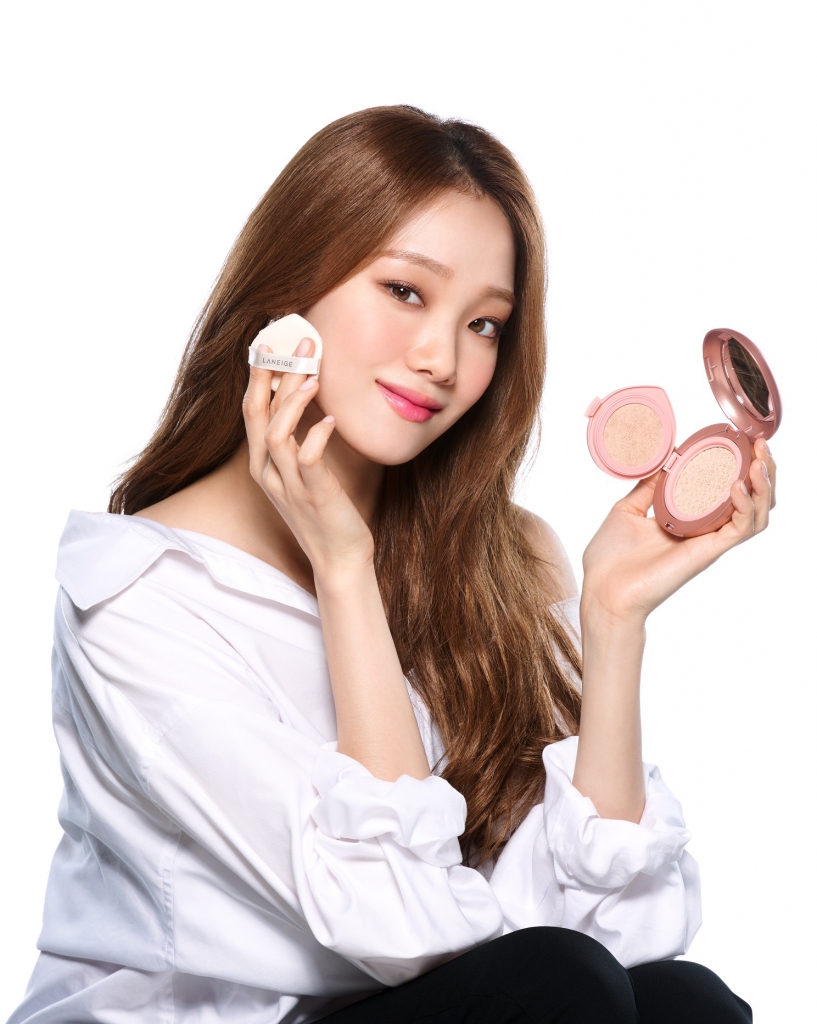 The left is the Concealing Base that's formulated with Aqua Melting Technology in a balm-like concealer form of cushion, giving a velvety, semi-matte finish thanks to the porous powder components where it absorbs excess sebum that makes your makeup last longer.
On the right is the Layering Cushion which contains illuminating Jewel Powder made out of fine pearls to give your skin a gorgeous pink lighting effect that brightens your complexion, giving you that 'glass-skin' look. It's infused with Lychee Skin extracts too which is a strong anti-oxidant that calms and protects your skin to keep it healthy and hydrated all day.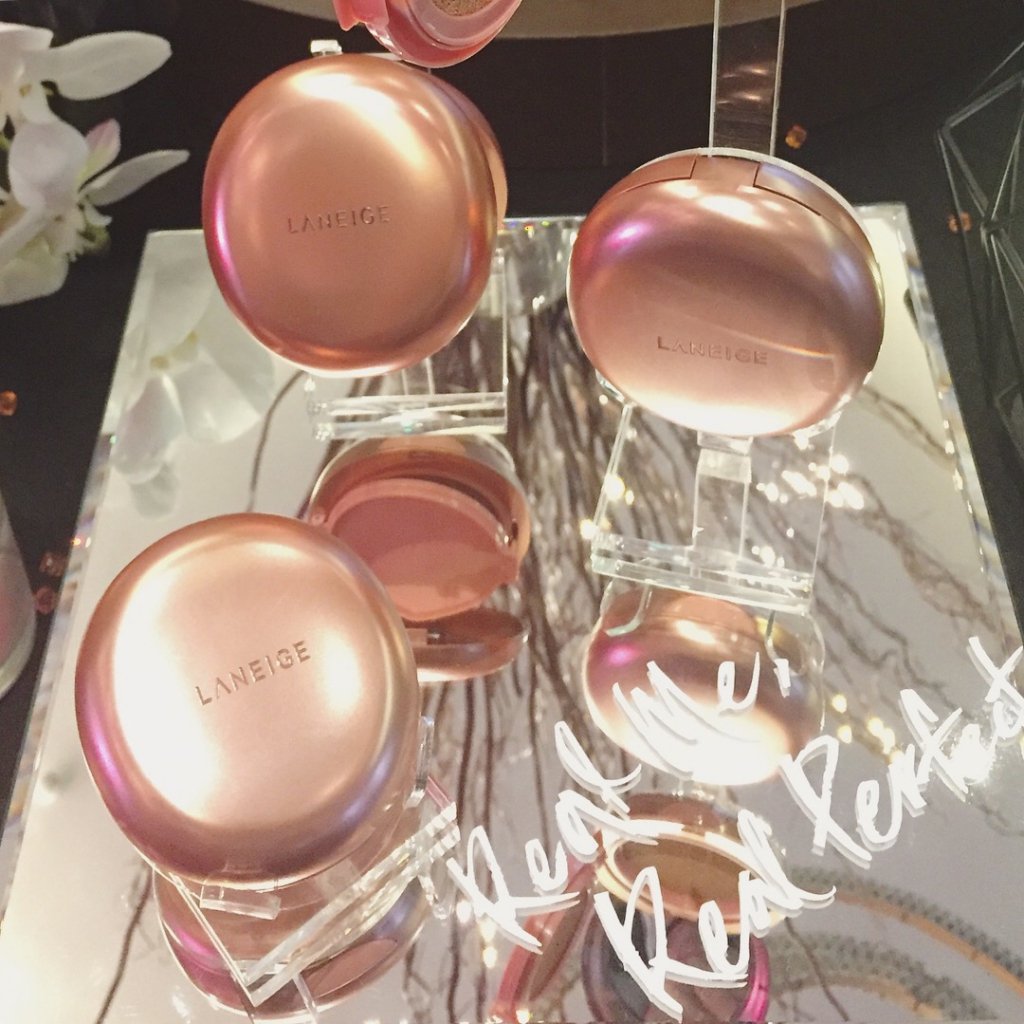 Even the cushion puff is a unique water drop shape! Called the Edge Puff, it has 2 layers where the top layer made up of Velvet Puff to use with the Concealing Base in areas such as underneath the eyes and sides of the nose (areas that tend to crease easily). The bottom layer is made up of Air Puff to use with the Layering Cushion for a natural sparkle finish to your canvas.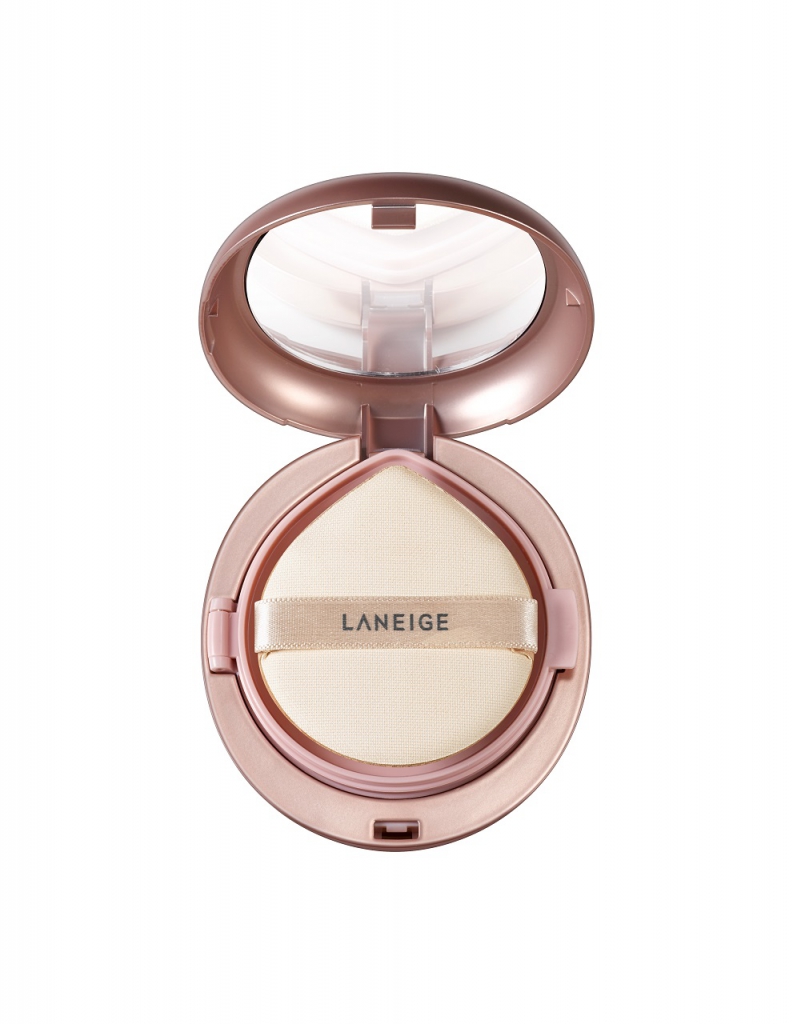 Formulated with the Water Capture System, the Edge Puff stabilizes the moisture inside the puff and gives a cooling effect to your skin with a supply of moisture whenever the puff comes in contact with your skin. The Water Capture System contains both purified water from France and hydro ion mineral water for deeper and faster absorption to the skin, generating moisture from beneath.
It comes in five shades too (with a matching base/concealer shade) which is a good selection for a cushion as most places only have up to three shades to choose from.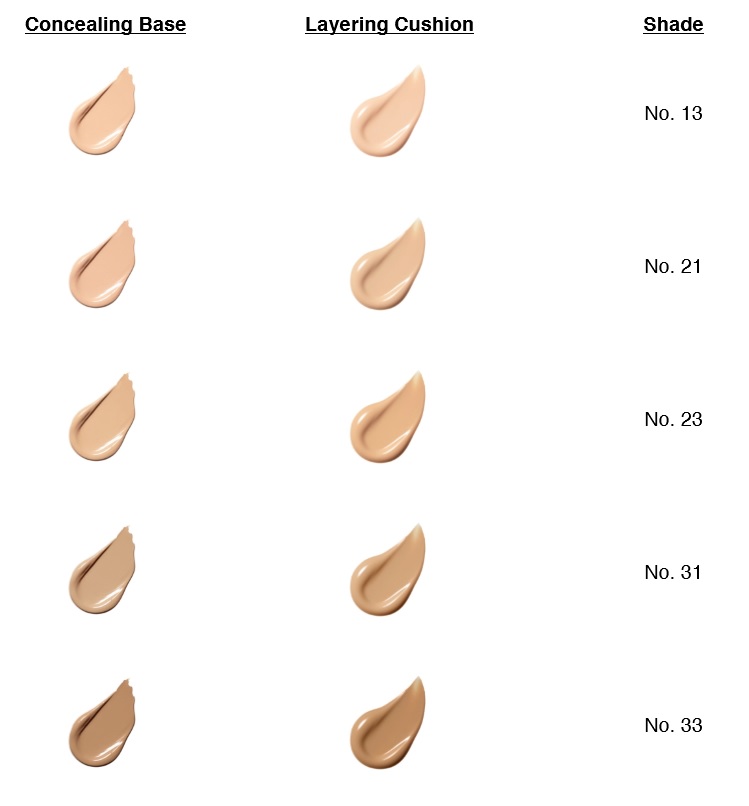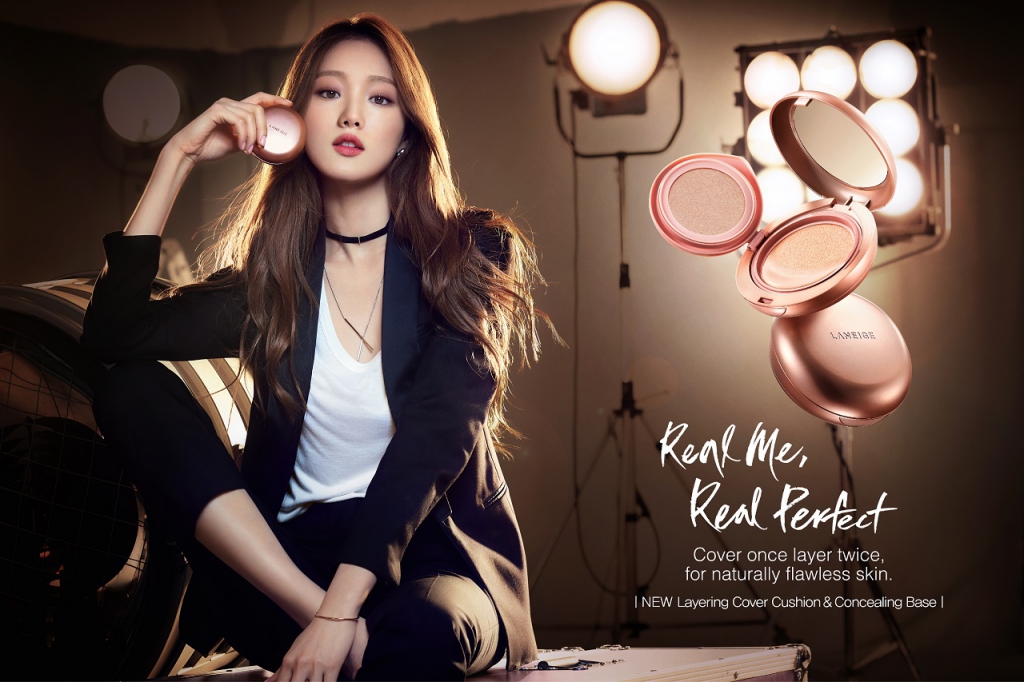 The LANEIGE Layering Cover Cushion (RM145) is coming to Laneige stores and counters nationwide on mid-March 2018.
Follow Laneige Malaysia on Facebook and Instagram for the latest updates.
Read also: LANEIGE Brand Ambassador and Actress, Lee Sung Kyoung Is Making An Appearance In Pavilion KL Today!