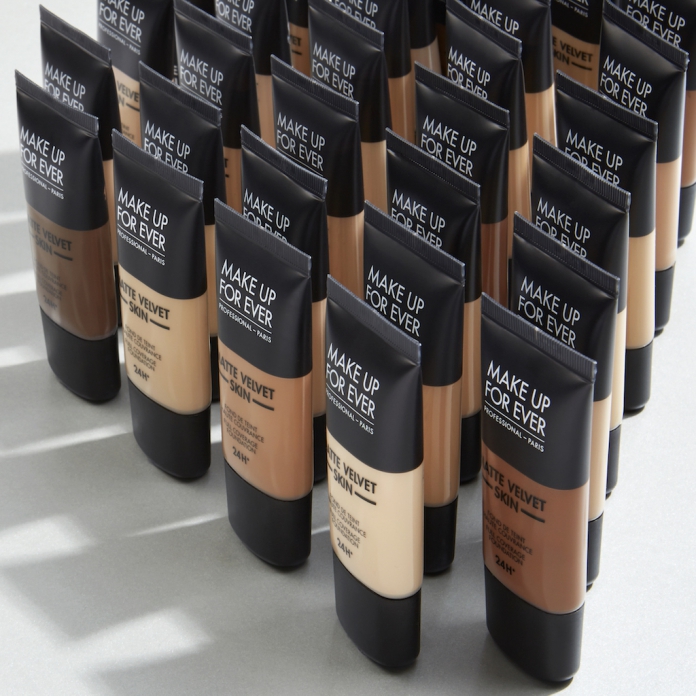 MAKE UP FOR EVER is back with an innovation in foundation – MATTE VELVET SKIN, a new generation of long-lasting matte, new textures and high performing formulas (a.k. Second Skin Formula) that for the first time ally full coverage, extreme wear and a non-cakey life-like result.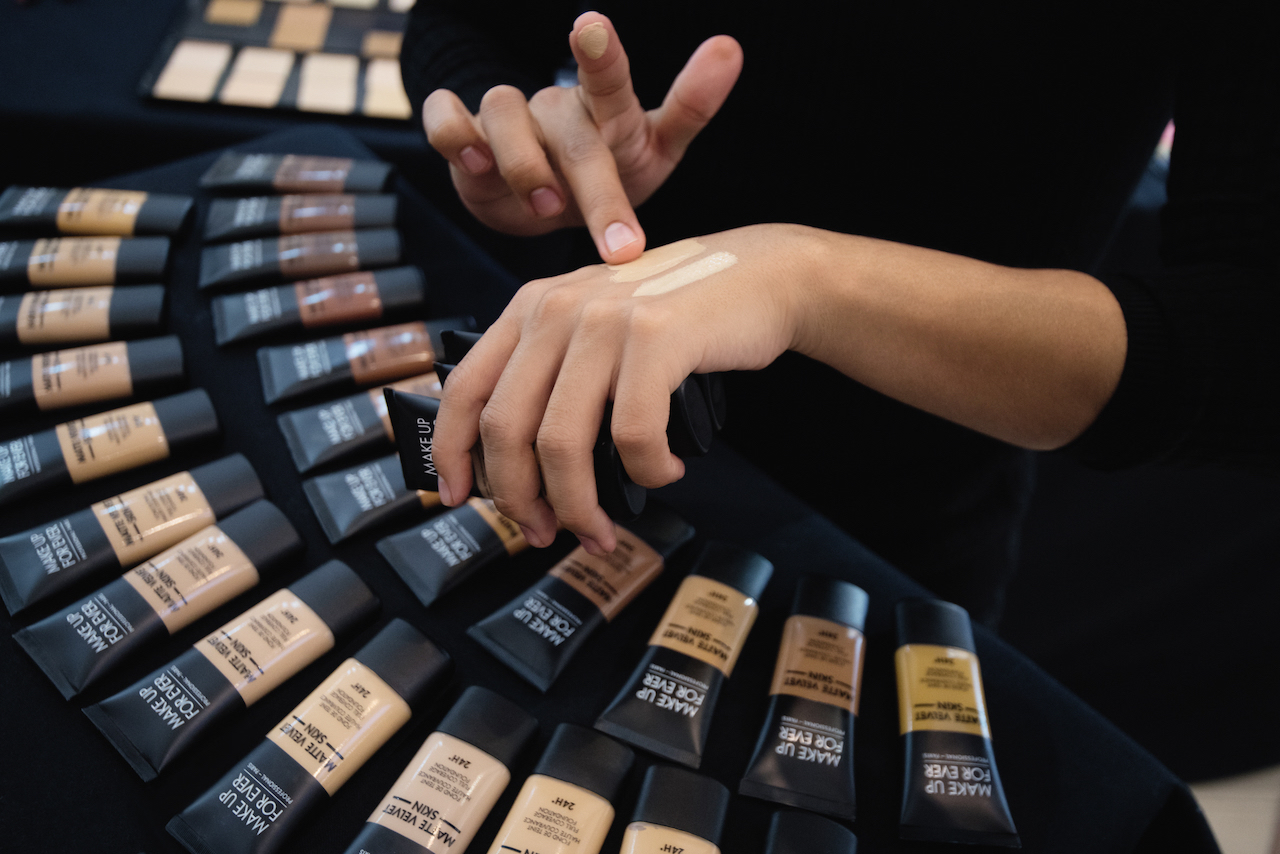 The new MATTE VELVET SKIN products feature ultra-blendable, easy-to-use formulas that let you quickly achieve the coverage you need. Whether you're seeking medium or high coverage, the textures build up impeccably and hide imperfections and blemishes.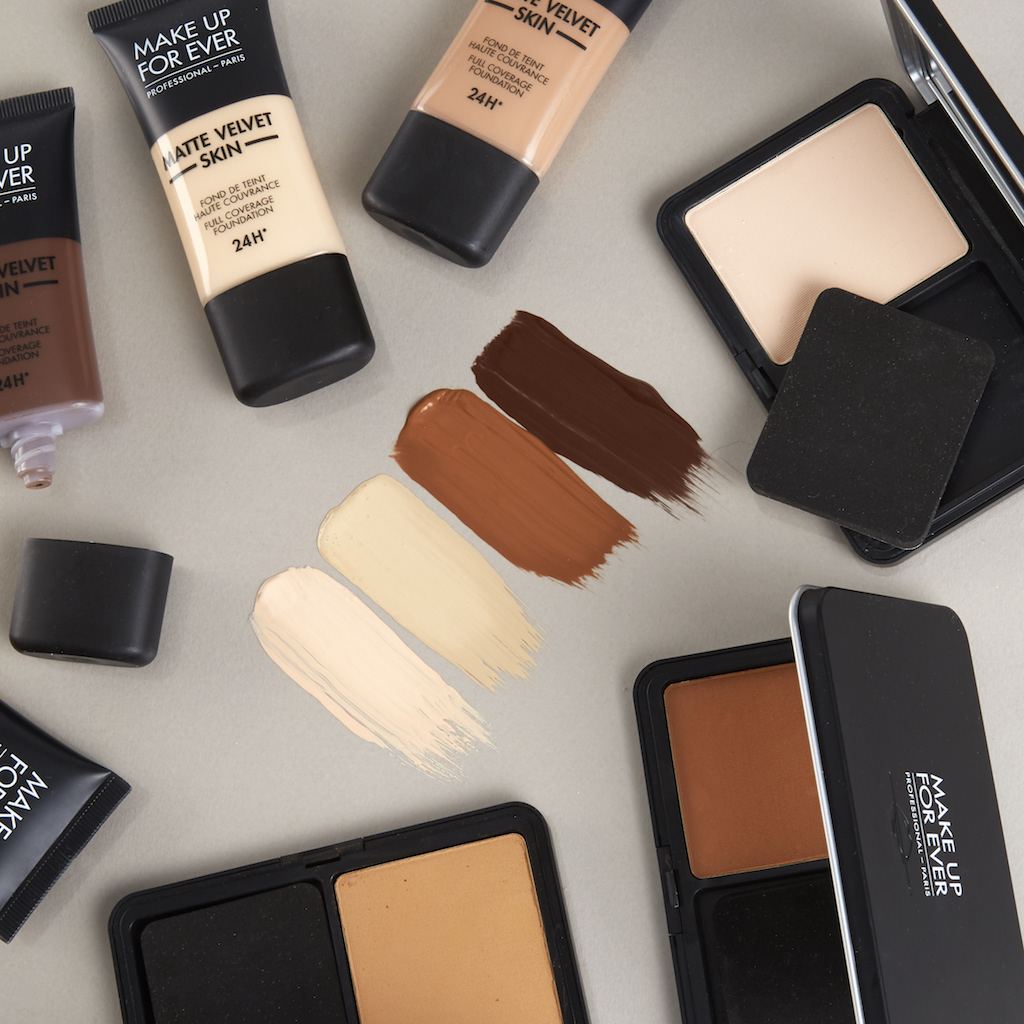 SECOND-SKIN FORMULA
Velvety Matte Finish
MATTE VELVET SKIN contains a blend of powders that absorbs any excess sebum on the skin for an absolute matte finish. The synthetic mica in the formula has texturizing and light reflecting properties that create a natural and velvety finish.
Non-Cakes, Comfortable Coverage
A crucial part of MATTE VELVET SKIN unique formula is the FLEXI-FIT mesh complex, a unique technology for skin comfort and breathability. A combination of non-occlusive, long-lasting film and micro powders creates a flexible mesh on skin that adapts to facial movements, and resists cracking, for a non-cakey makeup result.
Waterproof 24-Hour Wear
The film-forming agent in MATTE VELVET SKIN locks the powders for long-wearing coverage that doesn't flake or crack. The hydrophobic pigment coating also boosts the
foundation's wear and resistance, providing foolproof, long-lasting results.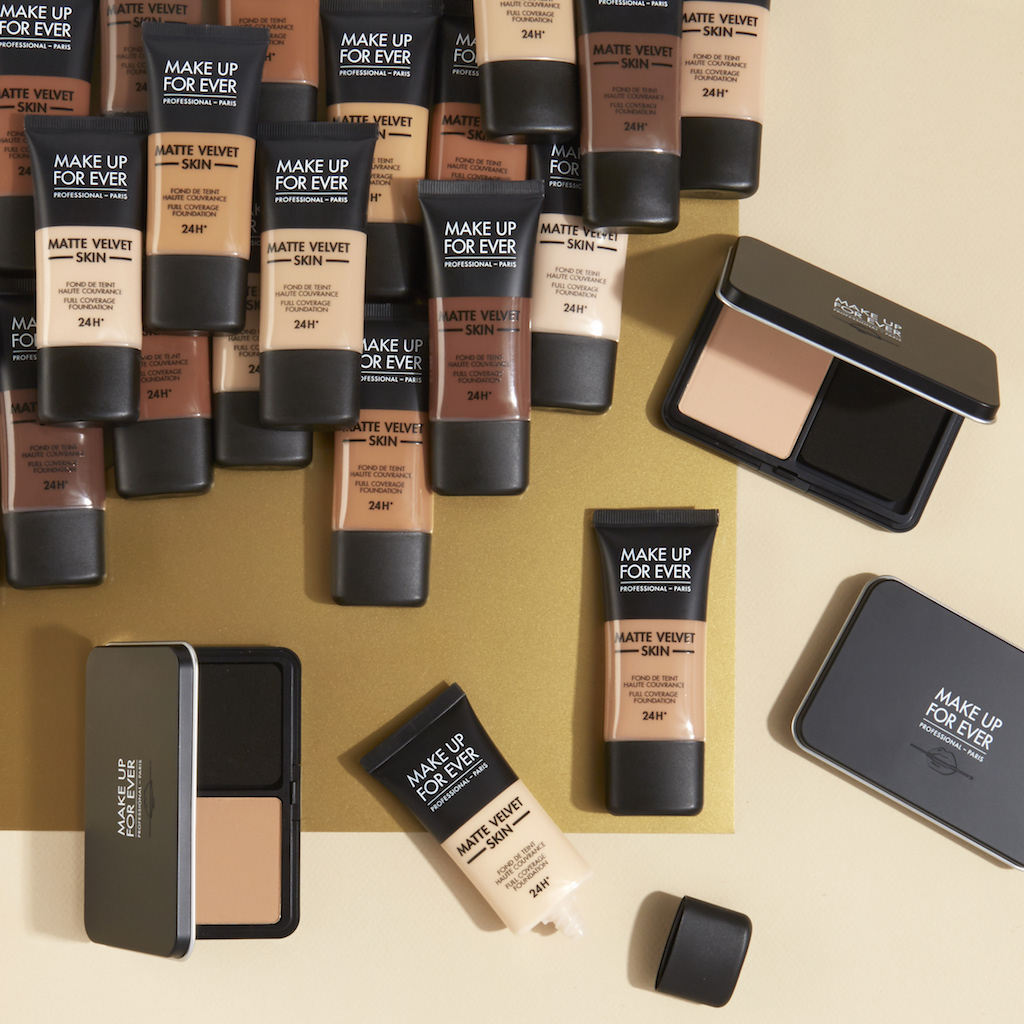 MATTE VELVET SKIN FULL COVERAGE FOUNDATION is available in 40 shades worldwide, 30 shades in Malaysia, to cover all skin tones. The MATTE VELVET SKIN will be hitting all SEPHORA stores & MAKE UP FOR EVER Boutique on this January 17th.
Read also: #NewIn: Kat Von D Beauty's NEW Vegan Lock-It Powder Foundation For Flawless Coverage