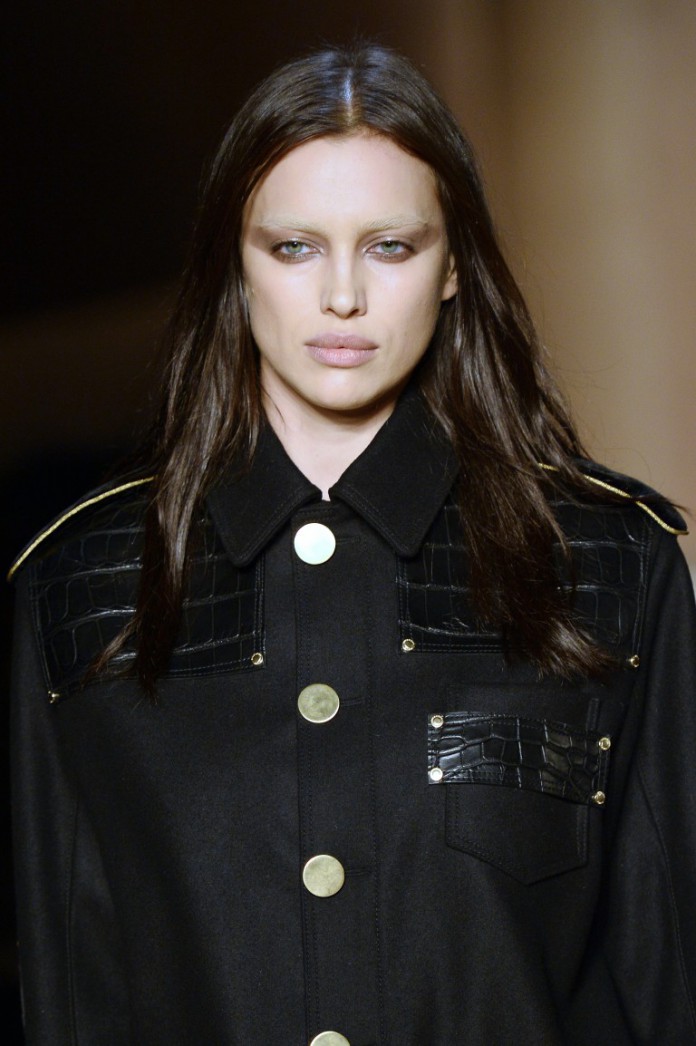 If there was one overriding beauty trend that dominated the Autumn/Winter 2016 catwalks, it was that of the bleached brow.
No longer, it seems, is the strong, dark, tapered brow brought to us by Cara Delevingne the go-to high fashion look for the face. Trendsetter and former member of the bold brow brigade Rihanna confirmed the news when she appeared on the cover of Vogue's April edition this month sporting a finer shape — after years as the reigning beauty trend, it is time for us to replace heavy brows with a softer, lighter look.
As seen on the runway, there are several advantages to rocking a lighter, or even bleached, brow. For one thing, it makes makeup look more dramatic, as illustrated by Giamba in Milan and Givenchy in Paris, where the model's brows were bleached so much that they appeared invisible, contrasting with heavy kohl eye makeup for an ethereal effect. At Giorgio Armani in Milan the look was more 'scuffed out', lending a softness to the face that exposed the models' beautiful bone structure. It can also be a useful trick for making hair dye jobs look more natural.
Makeup is one option for trying out the trend — Armani used cosmetics to lessen the impact of the models' brows, lightening them with "Eye & Brow Maestro" in shades 8 "Greige" or 13 "Platinum" from its upcoming Armani Runway Fall Winter 2016 Make-up Collection. Alternatively, a root cover up product such as Space NK's 'Color Wow' in a lighter hue than your natural hair color can be easily adapted for temporary use on the eyebrows.
For a more long-term grip on the look, you may need to turn to bleach — though doing so with great caution. Beauty vlogger Ellebangs suggests using a facial hair bleach product such as 'Jolen', and online lifestyle guru Kandee Johnson agrees, opting for Sally Hansen's 'Creme Hair Bleach'.
Johnson advises that the cream should be mixed to the consistency of 'whipped butter' before the supplied spatula to apply the product to the brow, staying as close to the hair as possible to avoid irritating the skin. She recommends leaving the product on for two minutes and checking the progress every minute after that, until the hair is the desired tone. Once you are happy with the hue she advocates using a face wipe to clean off the mixture, before washing the face thoroughly (being careful not to get bleach anywhere near the eyes) and moisturizing to soothe.
– Source: AFP Relaxnews