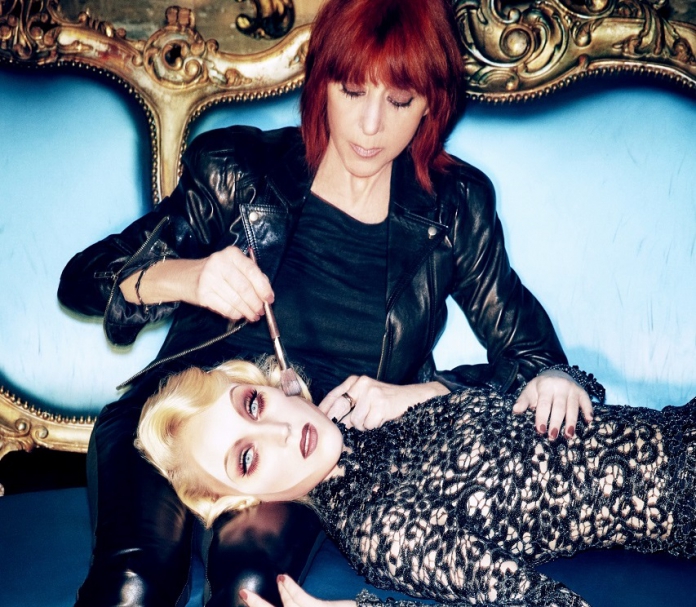 Founder and Artistic Director of professional makeup brand MAKE UP FOR EVER, Dany Sanz is releasing her first and highly anticipated makeup book, Life Is a Stage this coming February! It will be available exclusively at the MAKE UP FOR EVER Boutique in Pavilion KL and we think this book will make an awesome gift for your makeup artists friends.
Dany Sanz collaborated closely with internationally renowned photographer Ellen von Unwerth and her closest tribe of artists to lead you into her creative genius mind and gave life to 27 characters and 72 photographs inspired by all stages, a reflection of a lifetime work to create high-performance products for stage artists and makeup artists all around the world.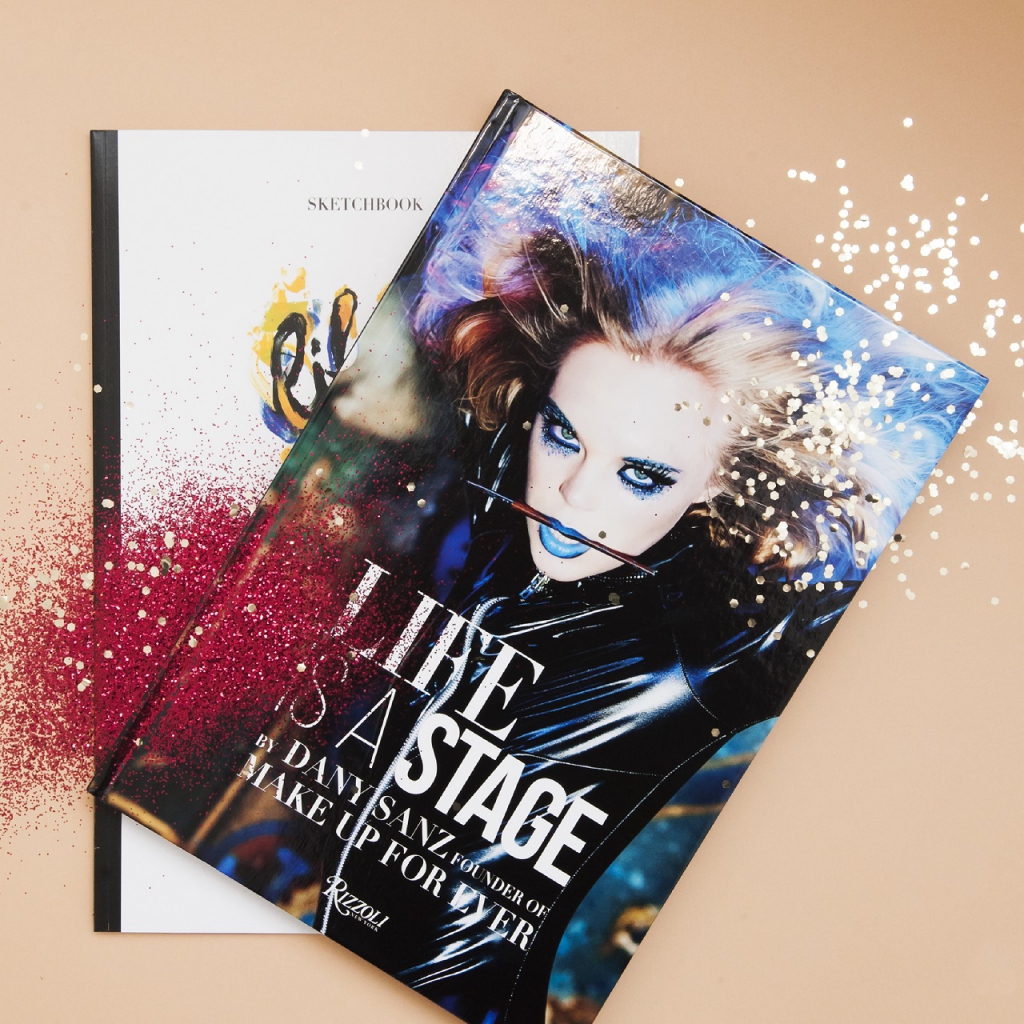 "When I create products, I always imagine characters", says Dany Sanz. The stage has always inspired her unique vision of makeup. Life Is a Stage is an illustration of her creative philosophy, the makeup as an art in movement, an art of transformation which aims to inspire a new generation of makeup artists.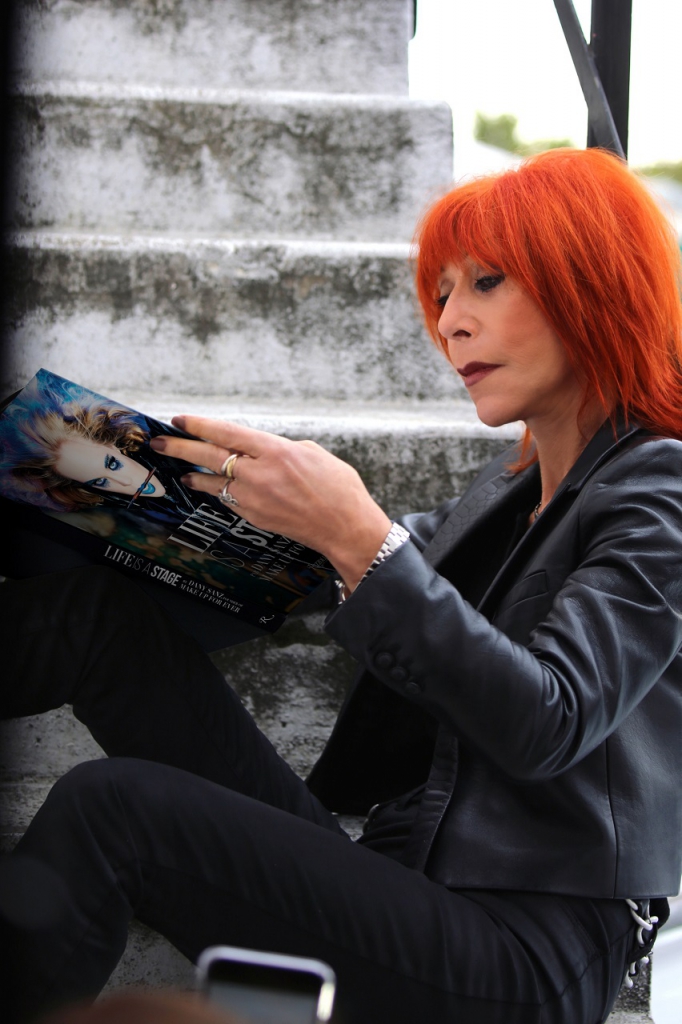 Her imagination led her on a night-time adventure cloaked in unexpected and surprising mystery. The title Life Is a Stage perfectly sums up Dany's and MAKE UP FOR EVER's philosophy. It illustrates the different roles that we take throughout our lives, a philosophy everyone can relate to.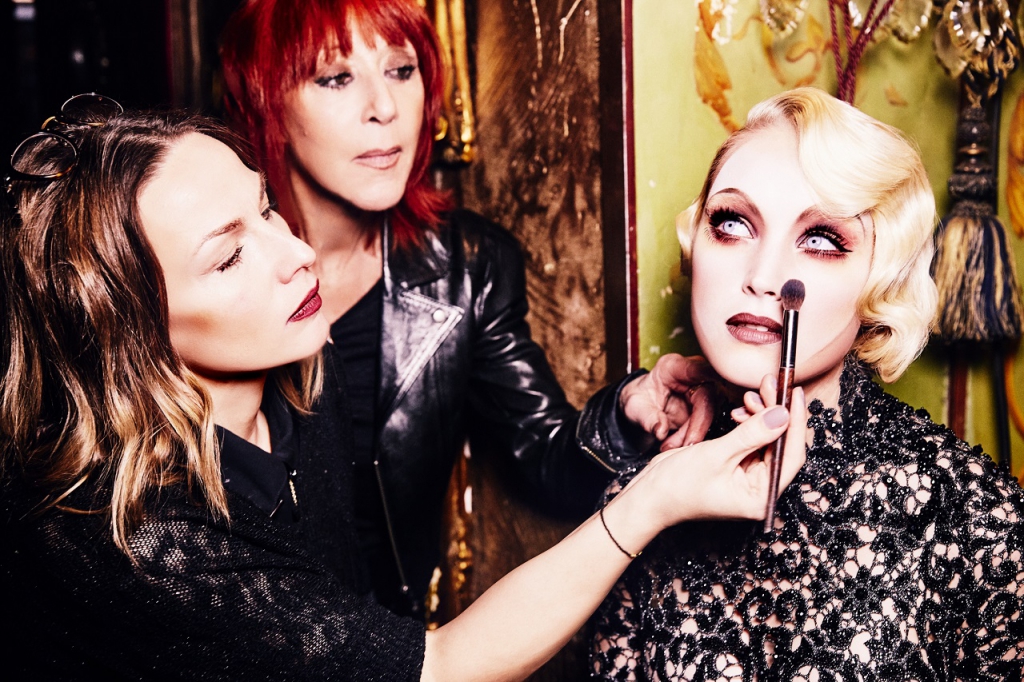 "Long before becoming Founder and Artistic Director of MAKE UP FOR EVER, my vision as a makeup artist was shaped by the education I received at the School of Fine Arts. I see art as a form of movement, which is why I chose to paint bodies, rather than canvas, and sculpt faces rather than clay. This book is an illustration of my own creative process, which I strove to relay to my student and through the MAKE UP FOR EVER ACADEMY. I wanted to write an original book, different from all others, which would reflect my creative philosophy".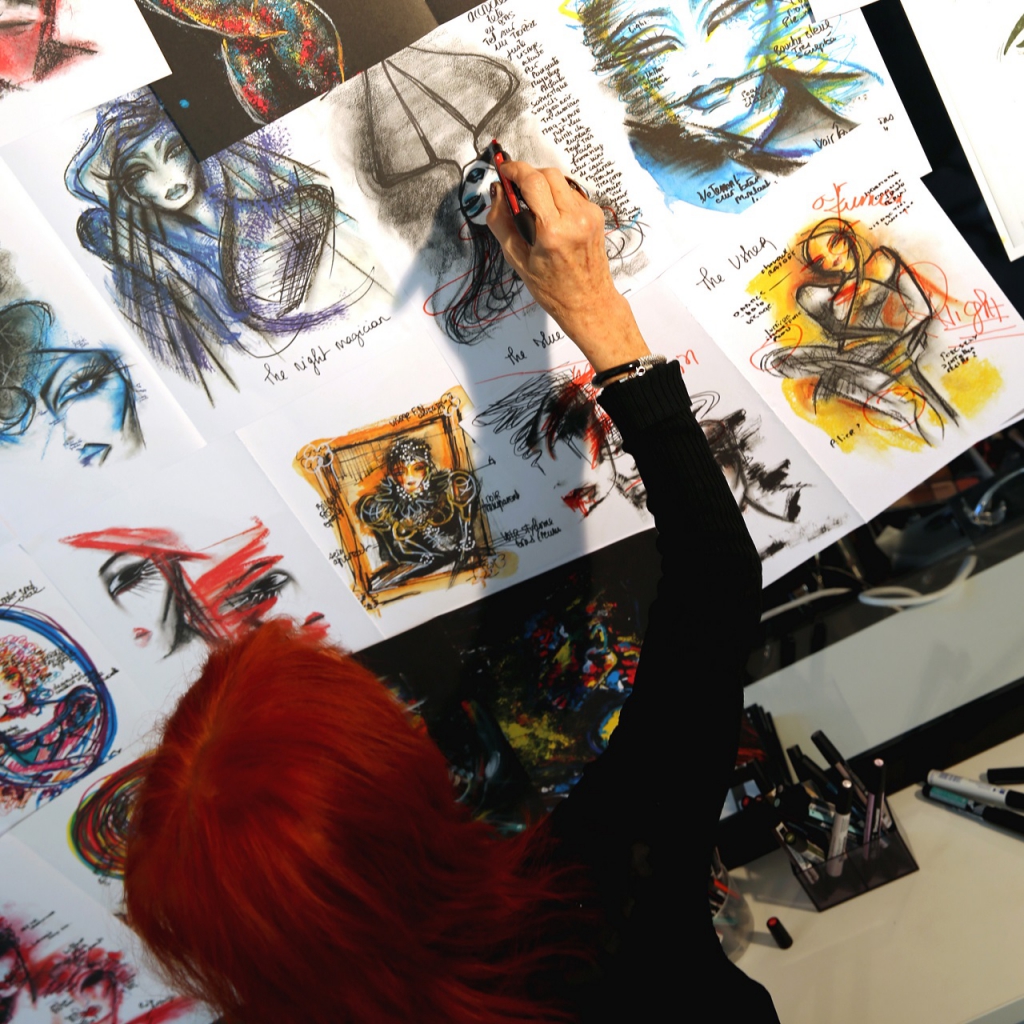 Each character presented in the book comes from a different stage and tells a different story from Dany Sanz's artistic journey. Among those characters, The Blue Acrobat – The cover of the book features a female trapeze artist who symbolizes the professional stage performer, on a quest to find the very best makeup products. MAKE UP FOR EVER has always worked for and with artists from the entertainment world. Since 1984, Dany Sanz has constantly created products to answer their needs. "I knew about the extreme conditions that professional artists could experience and I knew how to translate this knowledge into products they could use."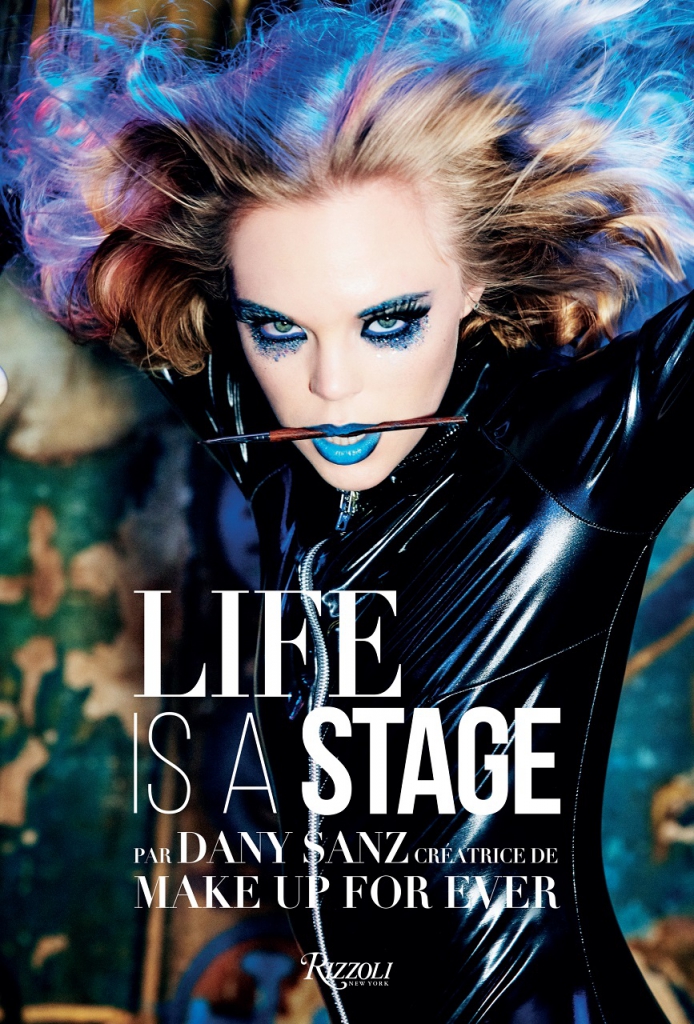 The Triplets – For fifteen years, while working as Training Manager at the first makeup school in Europe, Dany Sanz taught her students all the different makeup techniques. She would take them from one setting to another so they could be directly in contact with the world in which they would go on to work: fashion, television, film, photography, etc. Of all these settings, it was still the theatre that particularly attracted Dany Sanz. In her classes, one of the things she most loved to show her students was how to translate emotions simply by using colors on the face. Inspired by this palette of emotions, in 2017, Dany Sanz introduced her own interpretation of Sadness, Joy and Anger, under the lens of Ellen von Unwerth. By playing with colors, shadow and light, bold lines or soft haloes, she creates characters that blur the boundary between fashion and theater, each one expressing an emotion through makeup. To capture her artistic vision, Dany Sanz has collaborated with Ellen von Unwerth, a world renowned photographer, filmmaker and video director, whose work has been collected in numerous books and two photo-novellas. Her ever-growing celebrity list includes some of the biggest names in fashion, art, music and design and Ellen continues to exhibit her work in prestigious galleries worldwide.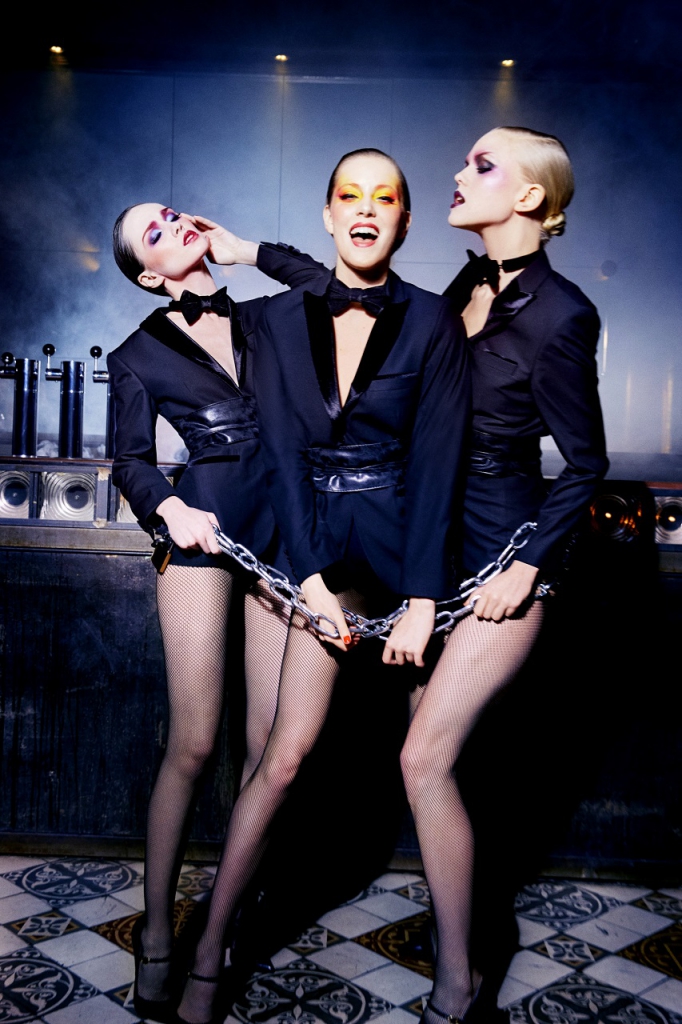 The book comes in an exclusive box set including the Life Is a Stage book along with Dany's sketchbook. With 48 sketches drawn by Dany Sanz corresponding to the 27 characters from the book, Dany's sketchbook brings you into her creative process: those sketches represent the artistic vision Dany had for those characters before bringing them into life under Ellen von Unwerth's lens.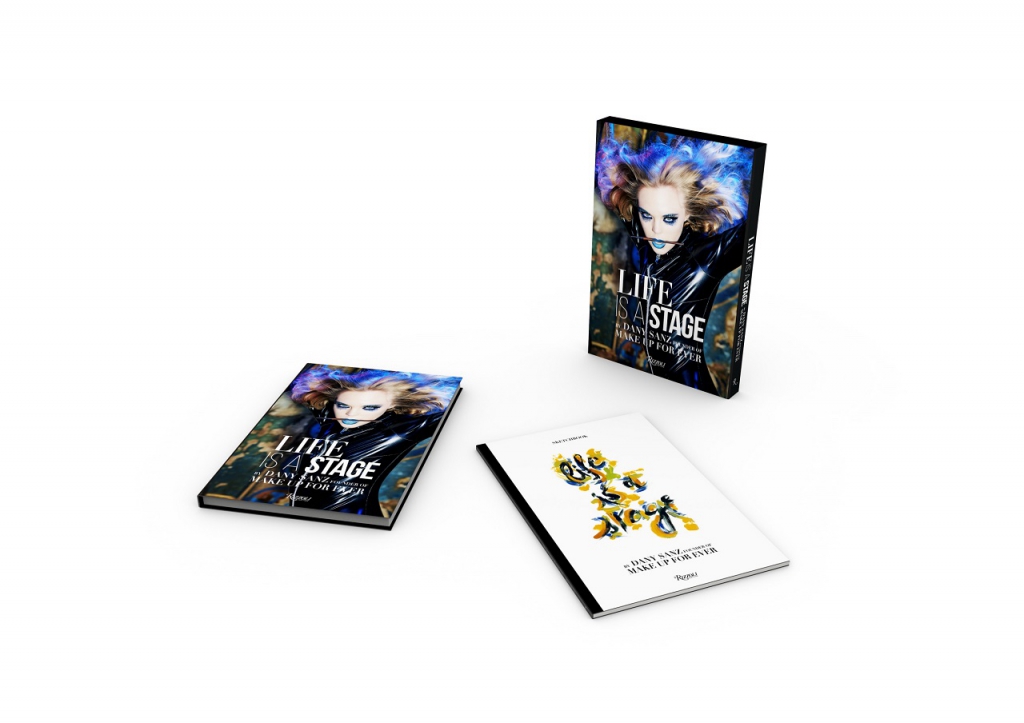 The MAKE UP FOF EVER Life Is a Stage by Dany Sanz (128 pages) + Dany's sketchbook (48 pages) book will be exclusively available at the MAKE UP FOR EVER Boutique @ Level 3, Pavilion KL starting February 2018.
For more updates, follow MAKE UP FOR EVER Malaysia on Facebook and Instagram.
Read also: Make Up For Ever Wants To Help You Find Your Best Foundation Forever #MyMakeupBFF