2 more days to Good Vibes Festival 2017 and since we already got our outfits for both days covered, now let's talk makeup!
Music festivals is where you can let your usual makeup take a backseat and just play around with more colours and glitter! But since most of us don't exactly have or can afford a makeup artist on speed dial, here are 6 easy festival makeup looks you can easily pull off by yourself or with the help of your friends. Squad makeup maybe?
1.Bold Lip
Good Vibes Festival is one of the best places to just let loose and wear that blue or neon lipstick which you've been hiding in your makeup drawer. A black or glitter lip is also fun! Pair it with a simple eye look or go bold with our second option below.
2.Glitterama Eyes
Yes, use that glittery eye pigment that has been waiting for this very moment to be used! Put it all over your lids or just the center of the lids to make your eyes pop.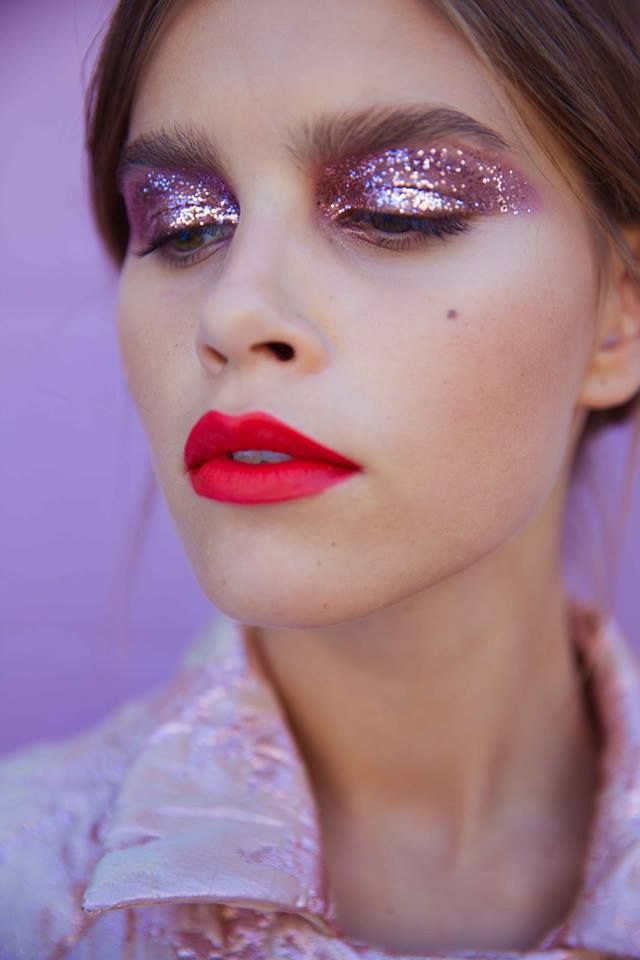 We think the Stila's Magnificent Metals Glitter & Glow Liquid Eye Shadows are the best tool for this look, like this pretty Ballet Pink shade.
3.Lip Piercing
If you have a real lip piercing, then you won't need to try this look but, if you don't, you just have to draw a line as thin or as thick as you want in the center of your bottom lip to get the same effect sans the piercing. Go subtle with a thin gold line or a cooler look by drawing a line on your chin too.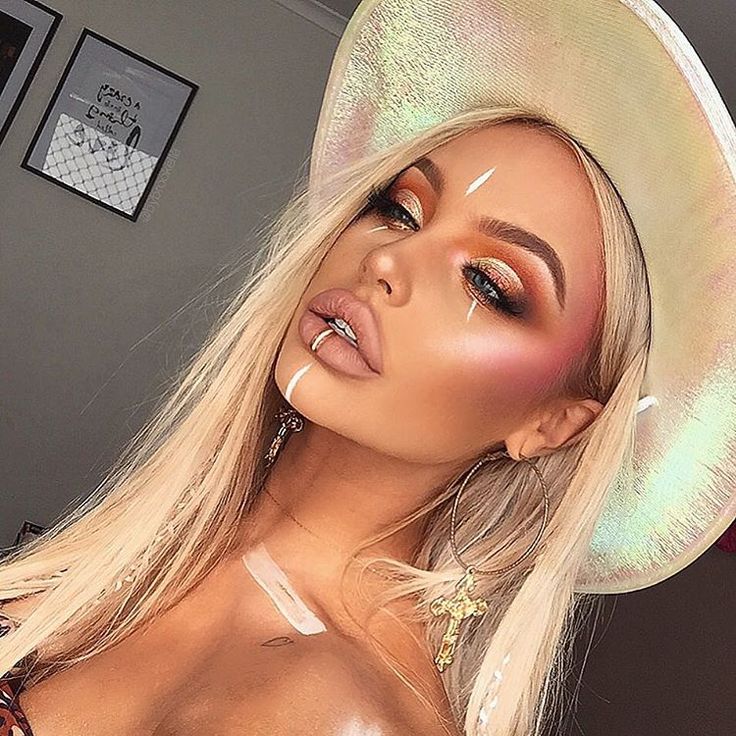 4.Wear Your Heart Or Stars By Your Eyes
A favourite look among celebrities and cool kids is to add a little star (A seashell will look awesome too!) glitter or decal under their eyes for that doe-eyed effect. A super easy festival makeup look because all you need is to use your eyelash glue and the star glitter decal. Nail accessories are a good substitute too. Another way is to draw a tiny heart instead ala Marina and the Diamonds.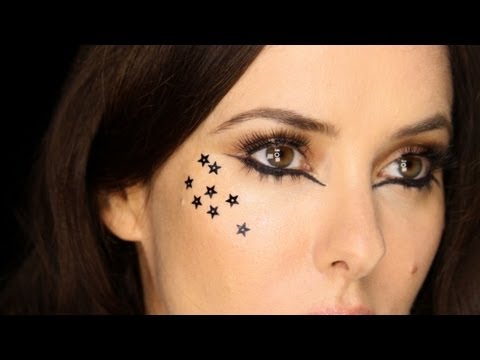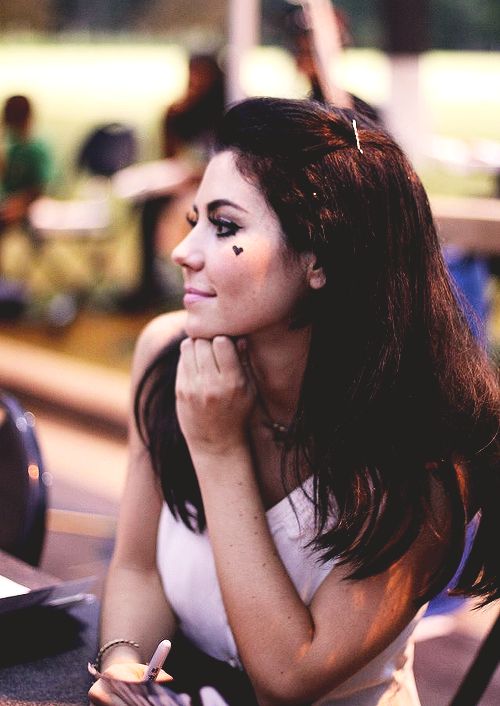 5.Graphic Liner
Graphic liner on the eyes is nothing new but when you use colourful eyeliners, now that's cool. Marc Jacobs' Highline and Make Up For Ever's Aqua XL Liners are the most long-lasting and waterproof colourful eyeliners you'll love.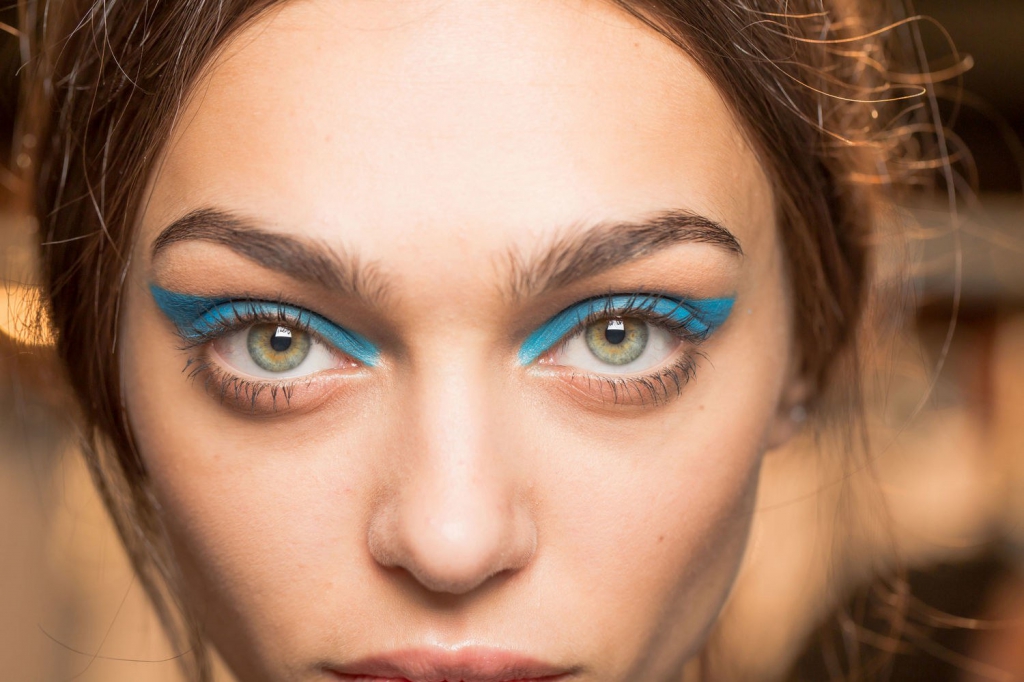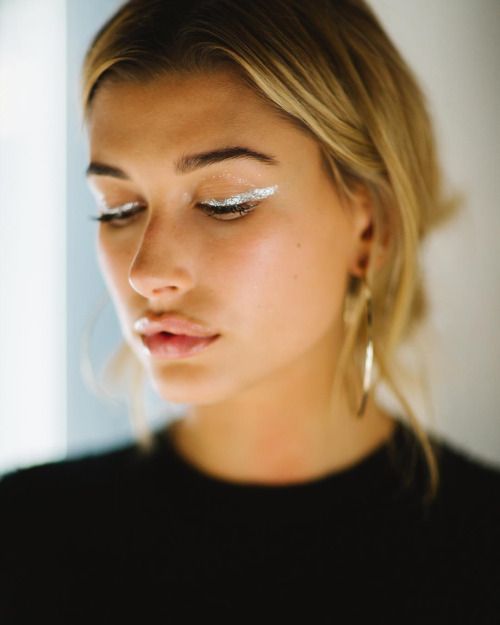 6.Sparkly Highlights
Make everyone envious of the otherworldly glow on your cheekbones by topping up your highlighter with some glitter. Glitter freckles are pretty cute too! Or add a generous amount of a really bold duo chrome highlight.
Of course, if you're feeling lazy, the usual flower crown with a cool pair of sunglasses is a good combo too when you're not wearing makeup!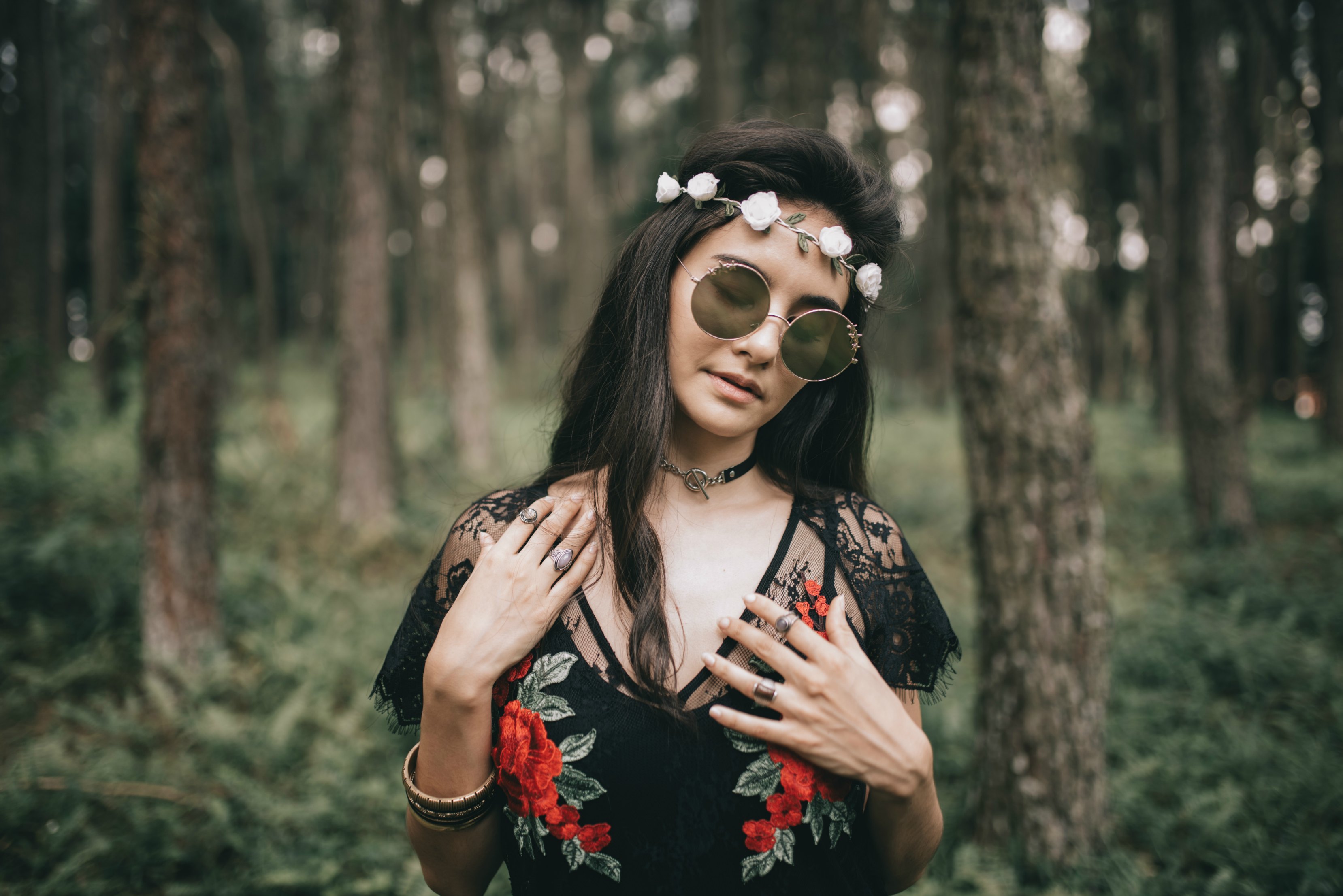 Haven't got your tickets for the festival? Visit Good Vibes Festival's website, Facebook and Instagram to find out more.
No idea on what to wear Good Vibes Festival 2017? Get outfit inspirations here: 10 Good Vibes Festival Outfit Ideas To Slay All Day