Japan's leading silicone-free haircare brand, Moist Diane recently launched its new Perfect Beauty Series, an improved, reformulated version of their signature Argan Oil series and crowned the winners of the "She Is Diane" Search.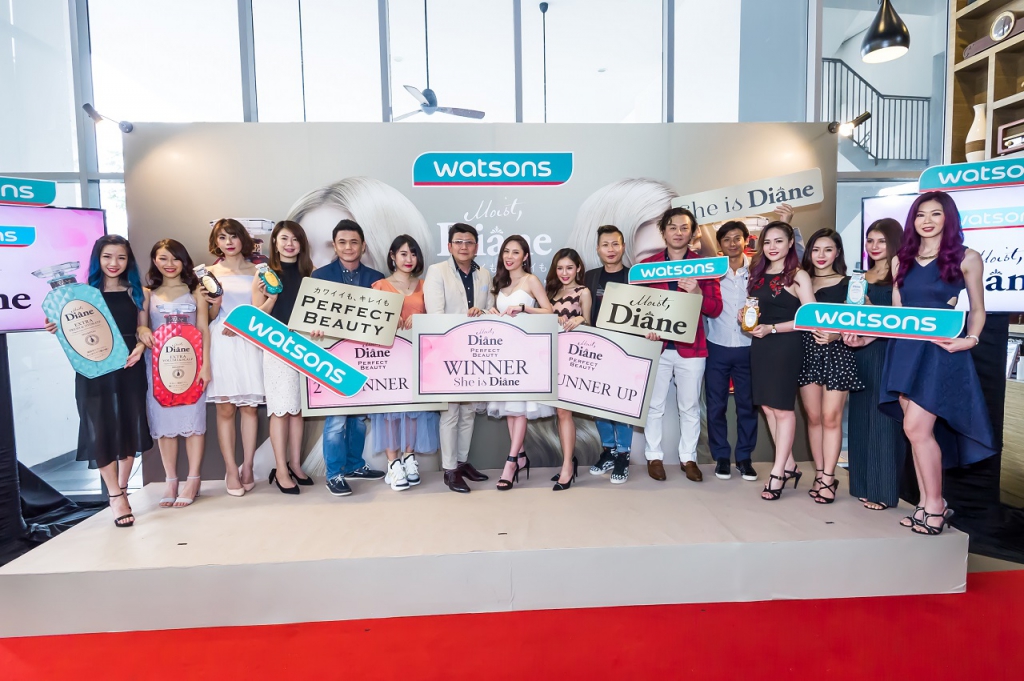 Since the launch of the new range in September last year in Japan, a million bottles were sold in just ten days! The new Perfect Beauty series comprises six shampoos and six treatment products that are enriched with Organic Moroccan Argan Oil and Customised Beauty Keratin to address different hair concerns of Asian women.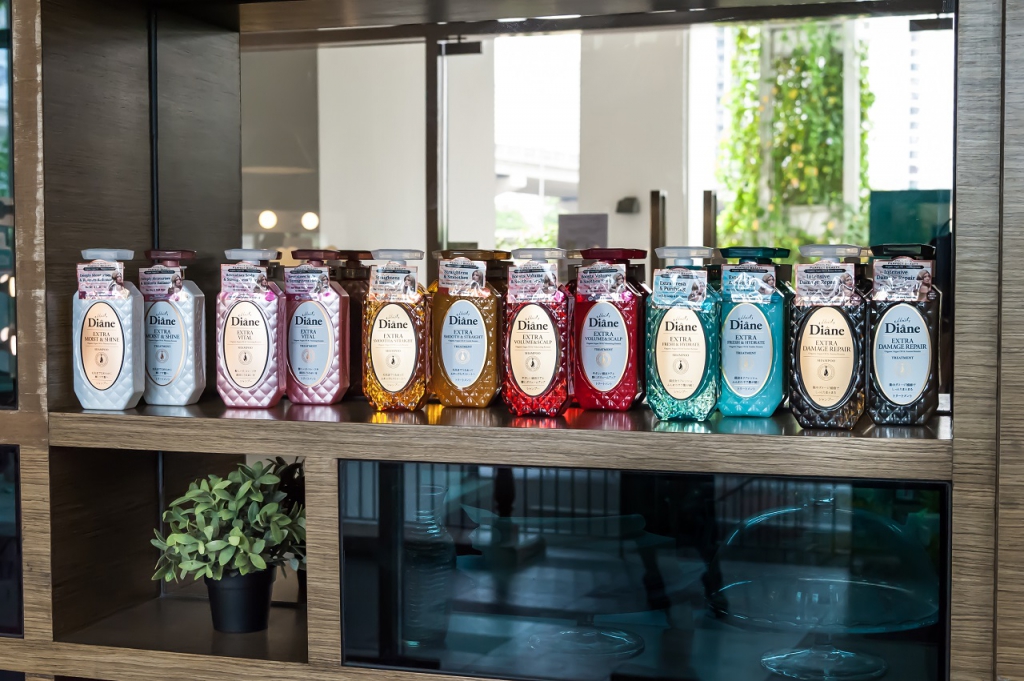 Other than being silicone-free, the newly formulated series is colour-safe and sulphate-free (except Extra Fresh variant). All the products are enriched with the goodness of ECOCERT certified Organic Moroccan Argan Oil and customized with Beauty Keratin in an elegant and pretty pump packaging designed with the brand's trademark diamond-shaped pattern that resembles a luxurious fragrance bottle.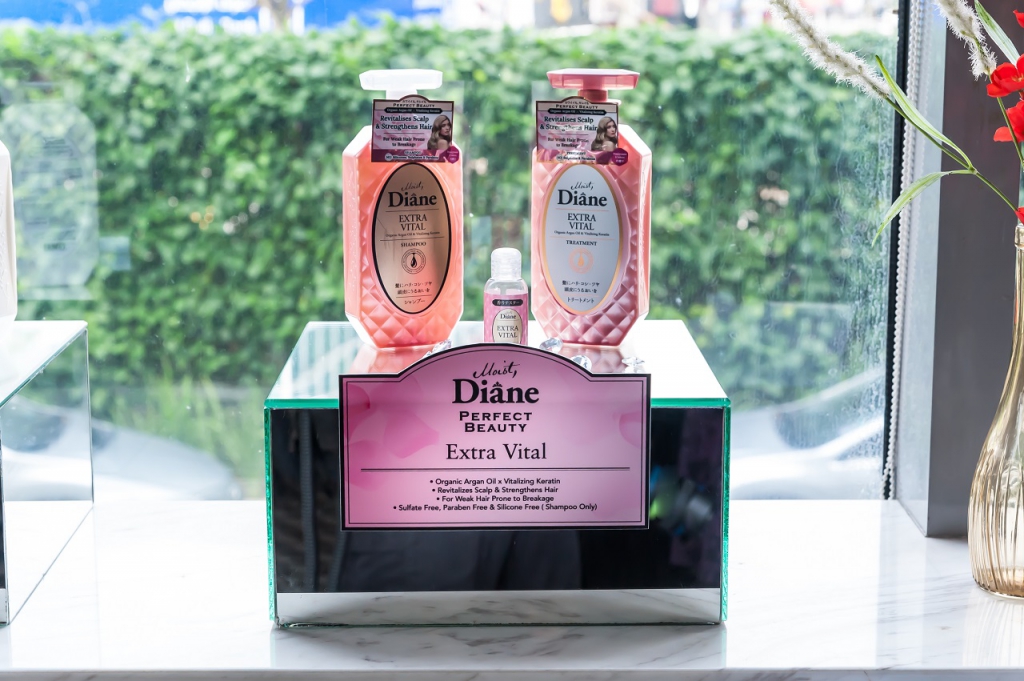 In addition to the Organic Moroccan Argan Oli and customised Beauty Keratin, the Moist Diane Perfect Beauty series is also powered by three key scientific features:
Nano Repair Matrix – This sensor technology helps to detect damaged hair and allows the nano-sized Organic Argan Oil and Beauty Keratin capsules to be absorbed into layers of the hair, and in turn repairs and nourishes the hair structure;
Nano Repair EL – A unique ingredient that is activated by heat from the hair dryer. Once it detects the heat, the Nano Repair EL penetrates into the hair shaft to boost hair
elasticity, radiance, and resilience giving supple hair!
Moist Diane Original Gentle Cleansing Complex – This cleansing system gently cleanses and rejuvenates the hair without any burden. In addition, it helps to remove impurities and dirt from the hair and at the same time, providing care for the hair with its rich lather.
Find out more about the 6 different varieties of the Moist Diane Perfect Beauty series:
During the Moist Diane Perfect Beauty Series launch at The Forum KL, the winner of "She Is Diane" Search was selected among 10 finalists made up of social media influencers who had participated in the "search" where each influencer had to upload at least two Instagram postings of them participating in a positive passionate cause, for instance, volunteering in charitable, environmental and educational causes after they have used the new Perfect Beauty range by Moist Diane, within a time period of ten days.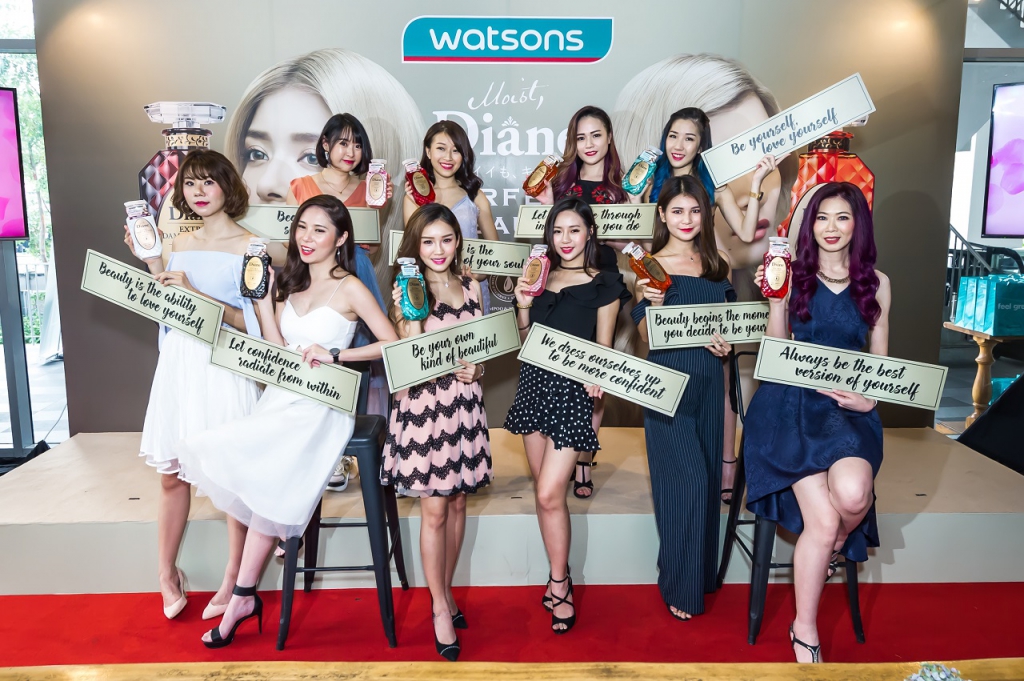 They were then required to share with their fans on what it meant to have 'Perfect Beauty' – beauty that is inside and out. The aim of the "She Is Diane" search was for inner beauty, strength and the free spirit that embodies the brand. The winner of the search walked away with products worth RM2000, RM1000 and RM500 respectively for First, Second and Third Winner, while the rest of the contestants will receive consolation prizes worth of RM100 products each.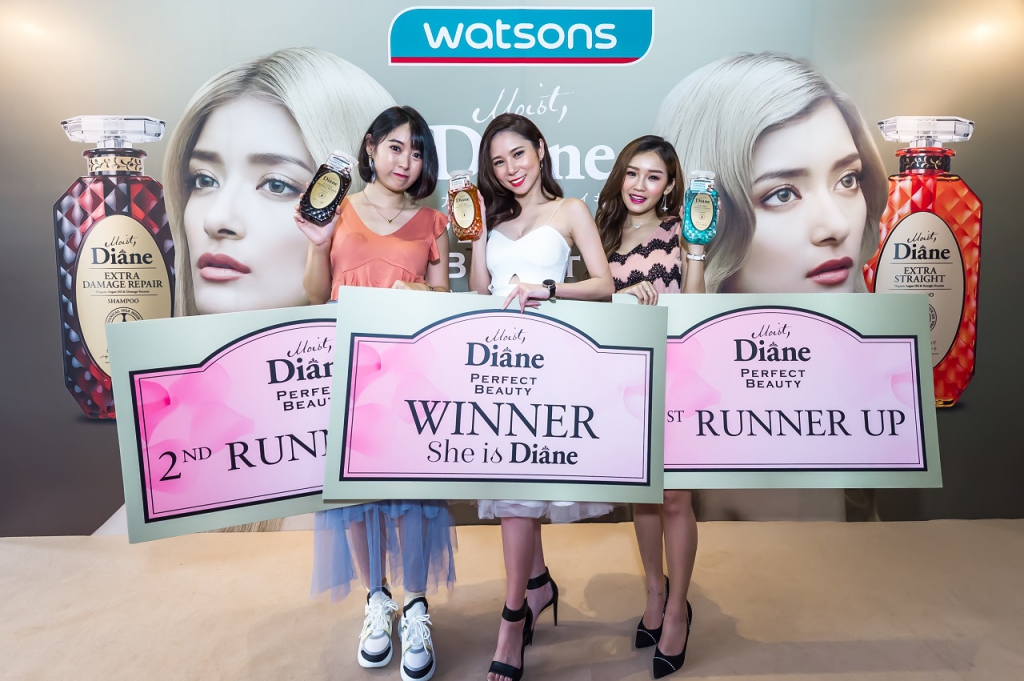 Moist Diane Perfect Beauty Series retails at RM31.04 and is exclusively available at selected Watsons stores nationwide.
Read also: #PamperPicks: 7 New Spring & Summer Haircare Products To Try
To ensure that all the ingredients used are of the best quality and give glowing results to users of the Moist Diane Perfect Beauty series, numerous rounds of stringent tests, such as Hair Damage Test, Hair Smoothness Test, Hair Lustre Test, Hair Manageability Test, User Satisfaction Test and Hair Strength & Elasticity Test, were conducted prior to its launch.