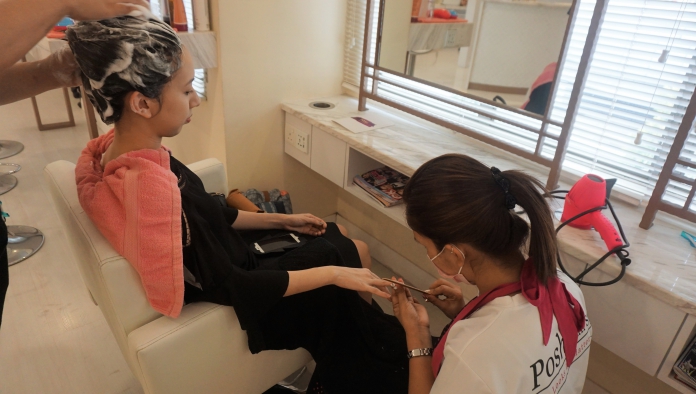 A one-stop beauty bar to get your hair and nails looking fabulous, that's the brainchild between Simpli Dry and Posh! Nail Spa. Simpli Dry is a blow dry bar that provides professional hair wash and blow services, while Posh! Nail Spa is there to meet your manicure and pedicure needs at the same time. Helping you to save time and yet letting you walk out with good hair day and pretty nails. 

To find this beauty bar, s pot the signage, it's just above Ben's Independent Grocer.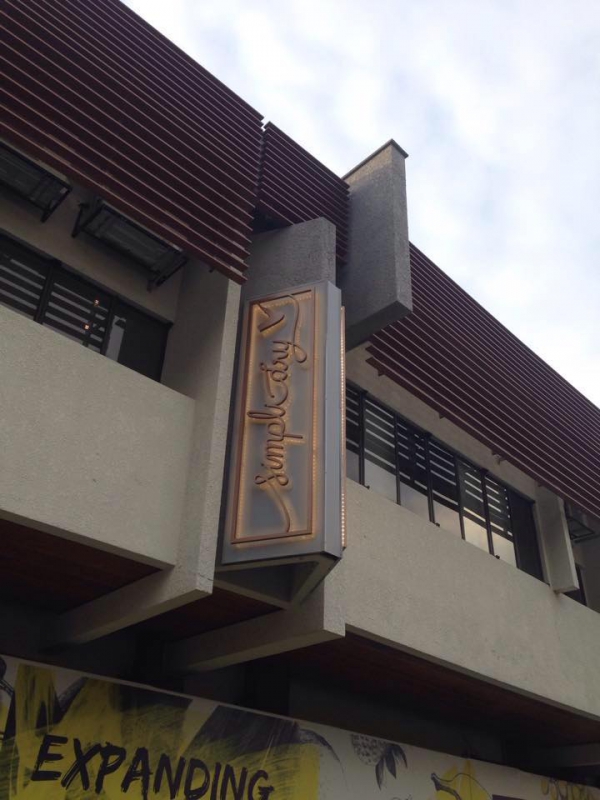 It has the security feature where you are only allowed in from the inside so you can rest easy as you get your hair and nails done. It's a classy beauty bar with the marble countertops, large mirrors, sleek white chairs and the little pops of pinks makes it more fun!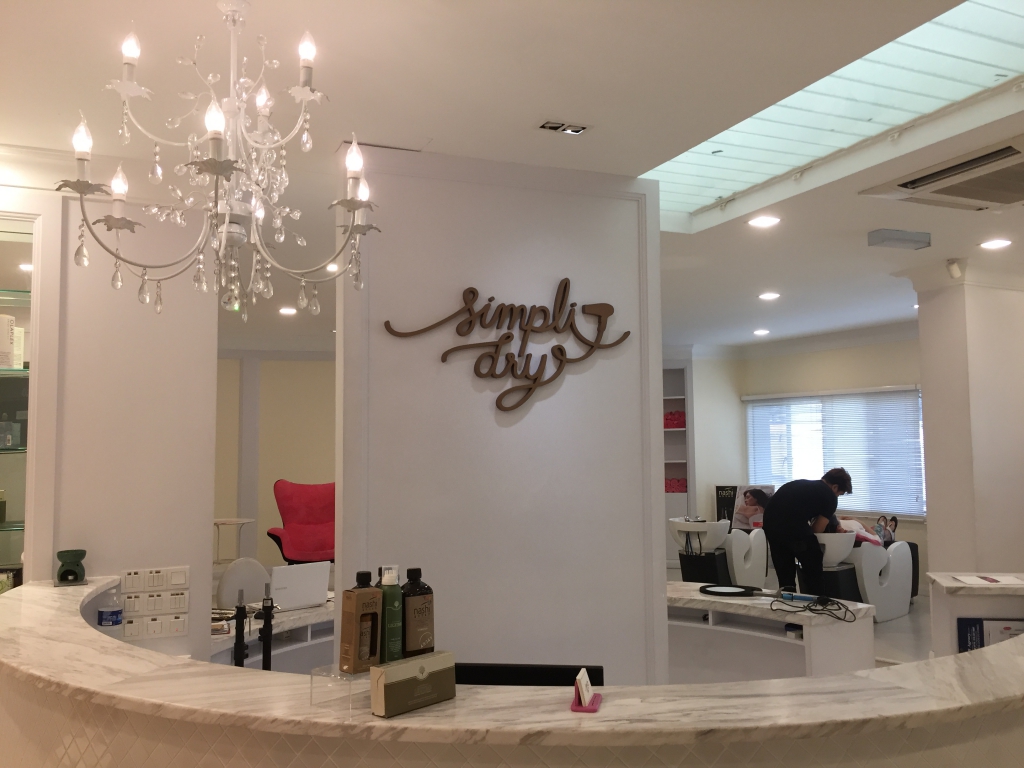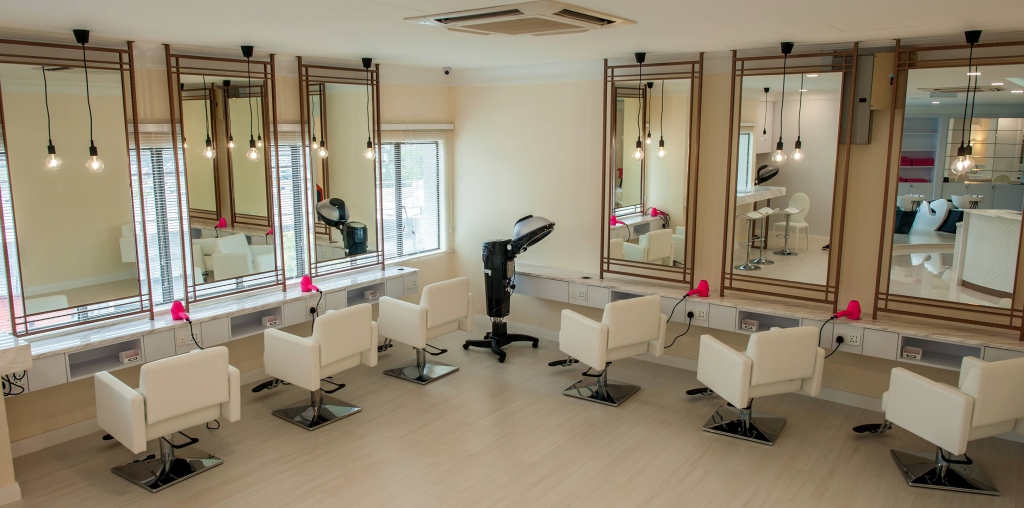 Also, I think we all need neon pink hairdryers in our lives. I was immediately whisked to get
I was immediately whisked to one of its stations to start with my blow dry and gel manicure. You'll be glad to know that each station has USB charging ports for your gadgets too.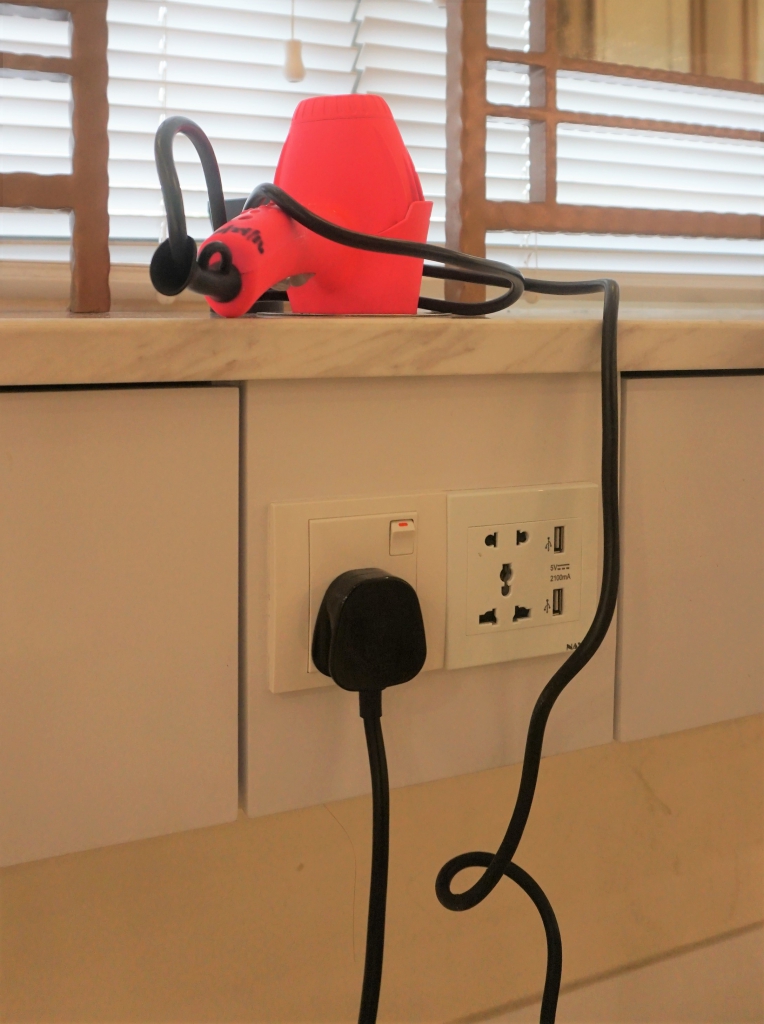 I never felt so pampered. The hairstylist used a comfortable pressure as he was washing my hair and massaging my head.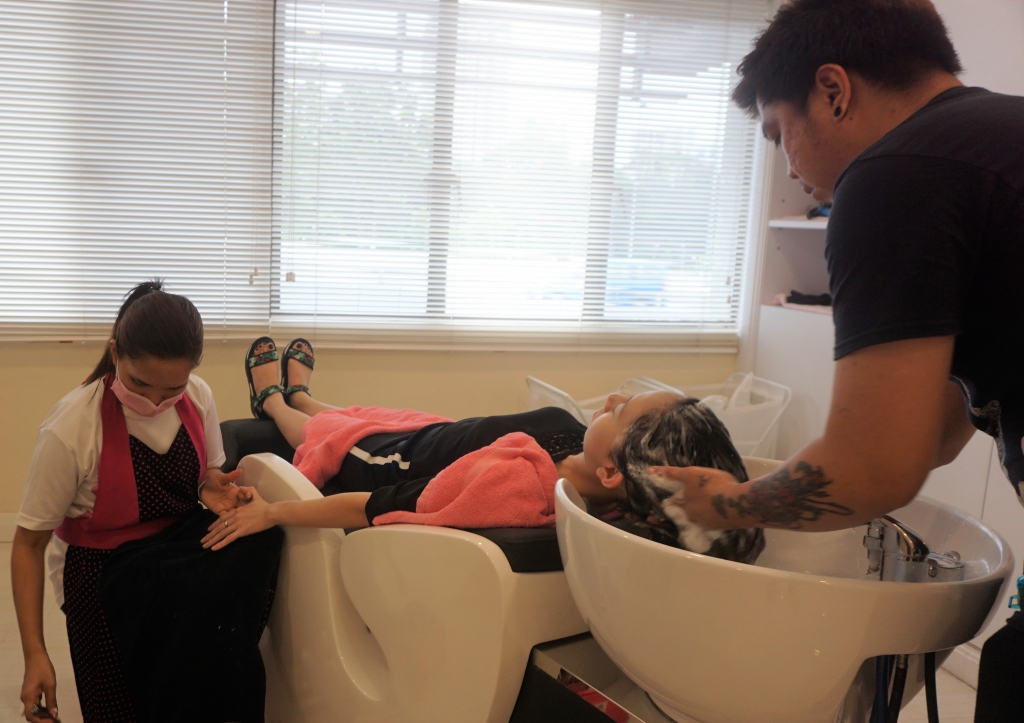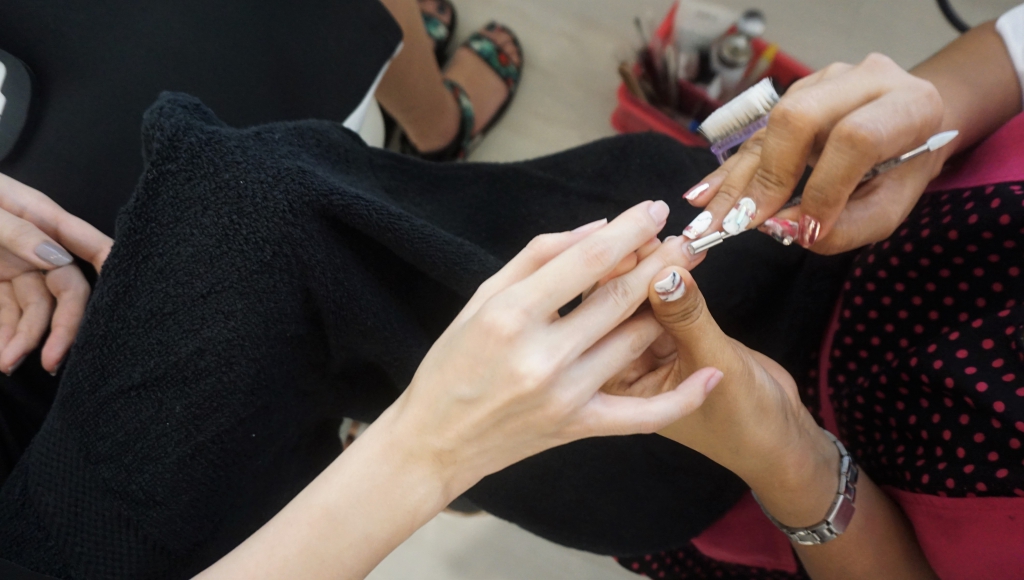 My nails and cuticles were trimmed and cleaned while I was getting the hair wash to prep my nails for the gel manicure.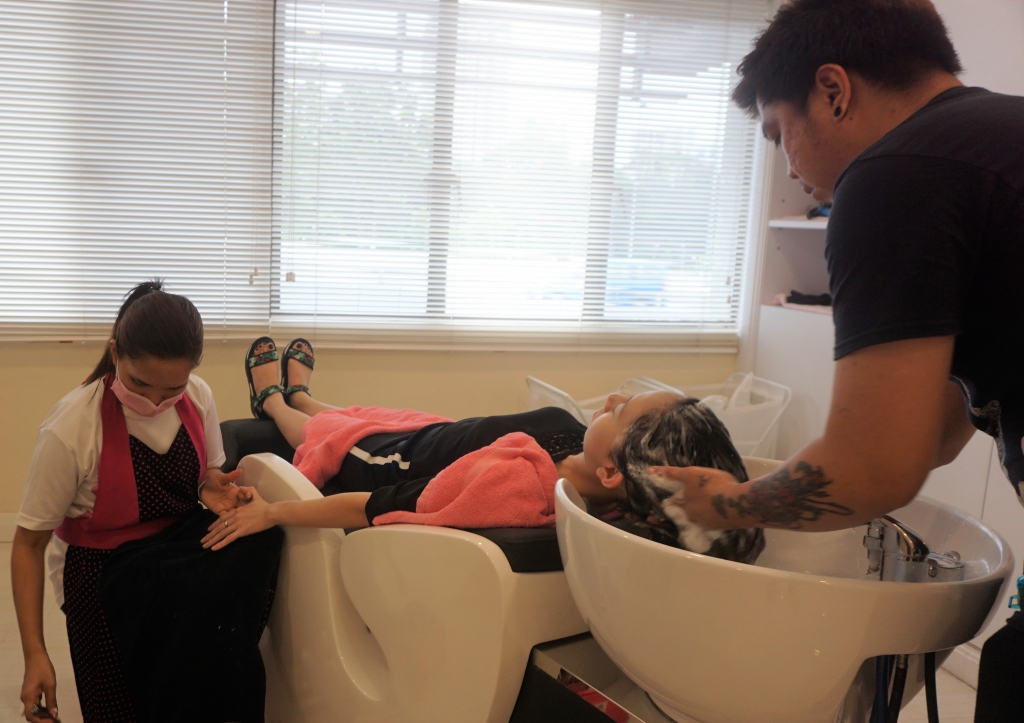 Once my nails are prepped, the timing was just right as I was back at my station to continue with the gel manicure steps and hair styling.
To keep it classy, my nails were given the Classic French nail art but with a summer twist where the usual white tips are replaced with summer colours of blues, yellows and orange. Just nice for the summer season.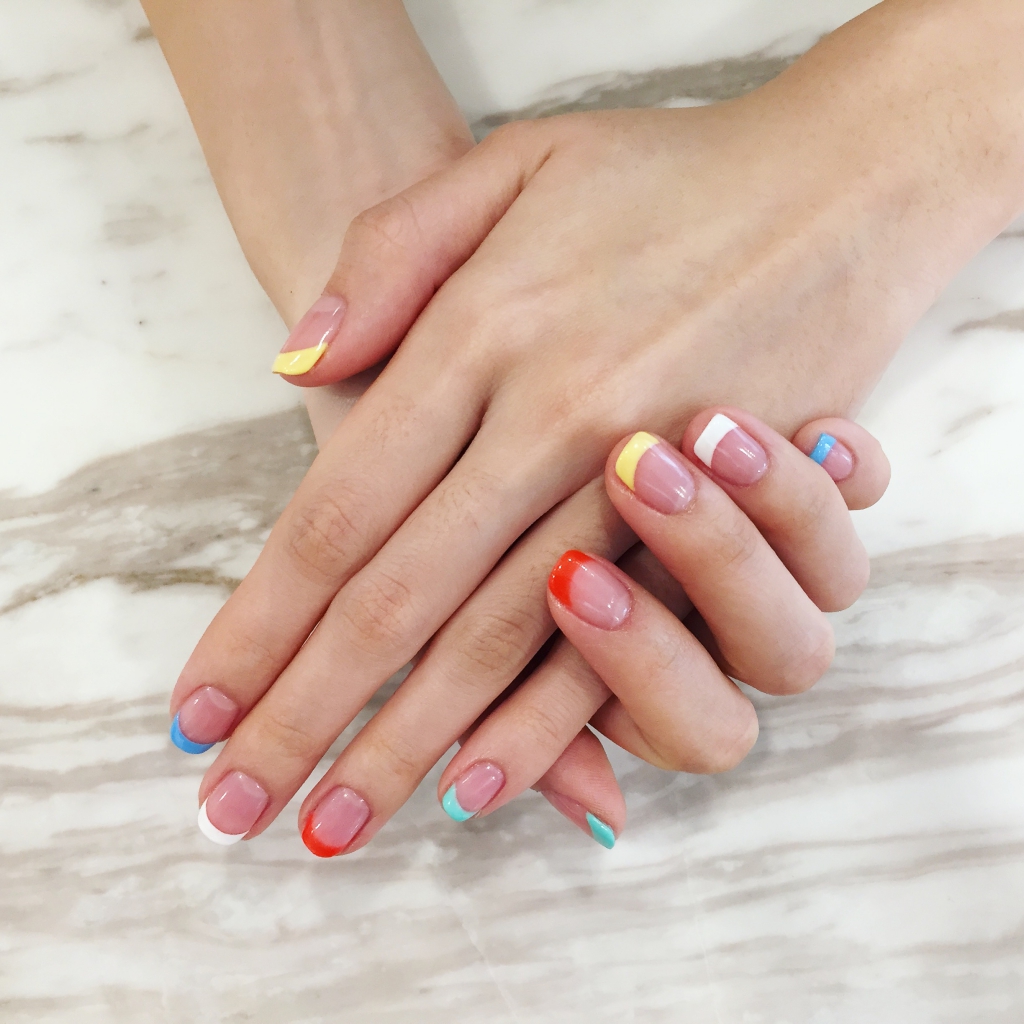 Guess what, I got both my nails and hair done in less than an hour! That was because my nails was being done as I am getting my hair washed so no time is wasted. Of course, my blow dry would be quicker if I opted for the straight blow instead of the wavy style where a curling tong was used, which takes a longer time if you have time to spare.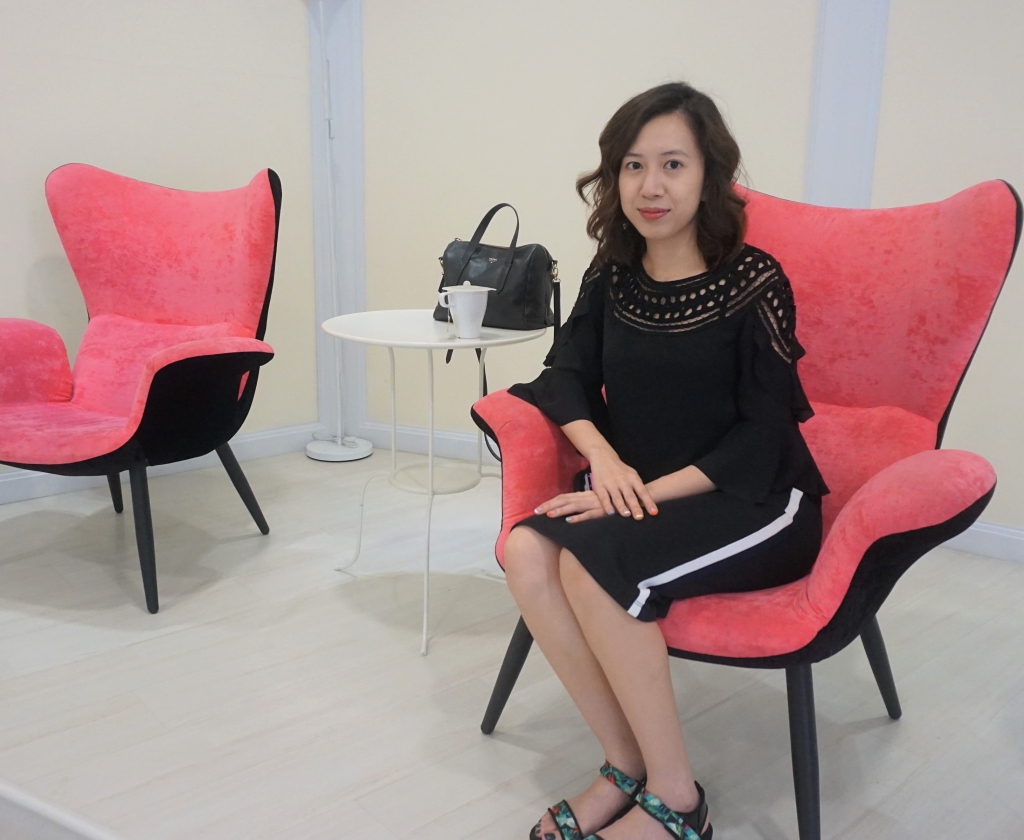 Now you know where to head to, to get your hair and nails done in less time for that important occasion. Here's the price breakdown of the services I did:
Wash and Blow: RM43
Essential Manicure: RM43
Gel Polish Manicure: RM123
Gel French: RM30
Simpli Dry & Posh! Nail Spa
Address: 6-3A (1st Floor) Jalan Batai, 50490 Kuala Lumpur, Malaysia.
Phone: +603-2011 6161 / Posh! Nail Spa: +6012-309 8219
Email: inquiry@simplidry.com / pamper@poshnailspa.my
Opening Hours: 7.30am – 7.30pm on Weekdays and 9.00am – 7.00pm on Weekends.
Manicure & Pedicure available from 9.30am – 7.30pm. Closed on Sundays.
For more information, visit www.simplidry.com or www.poshnailspa.my.
Read also: Here's How You Can Eat Your Way To Beautiful Hair