Jo Malone London will unveil a new cologne and a limited edition collection in March 2019, which include Violet & Amber, the second scent in the Absolu collection, and Wild Flowers & Weeds, a collection of limited edition scents inspired by the unruly weeds.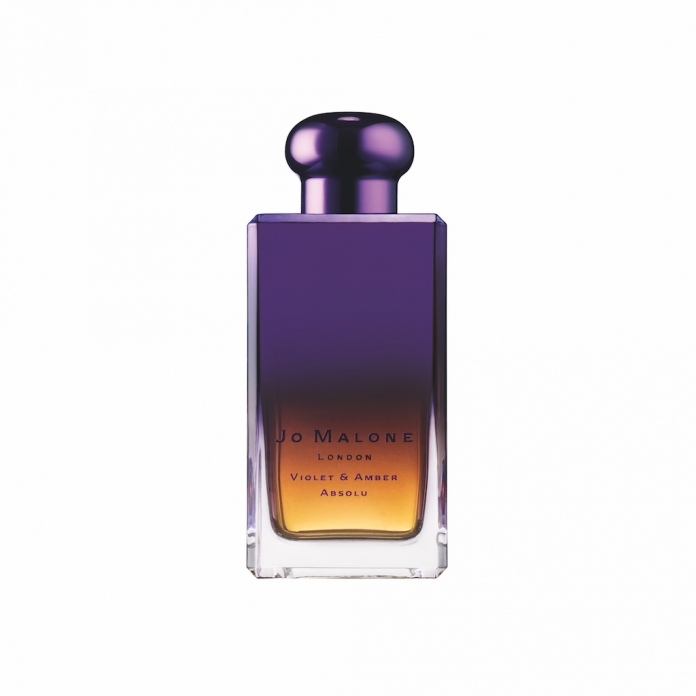 The Violet & Amber Absolu is a fragrant imagining of an Arabian night as an ethereal violet mysteriously blooms. Beloved of the British flower bed, its elusive scent of darkly purple petals and violet leaves wraps around oud and white musk, anchored by warm, sophisticated amber.
When layered with other scents, the Violet & Amber Absolu enthralls with a smooth oriental warmth. It is recommended to pair the Violet & Amber Absolu with:
Blackberry & Bay: A fruity woody fragrance with dark violet petals uplifted by the juiciness of tart blackberries.
Bronze Wood & Leather: An enthralling woody fragrance with a violet heart emerging through the depths of oud and leather.
Rose & White Musk Absolu: A floral oriental fragrance with smooth amber entwined with violet petals and the freshness of rose.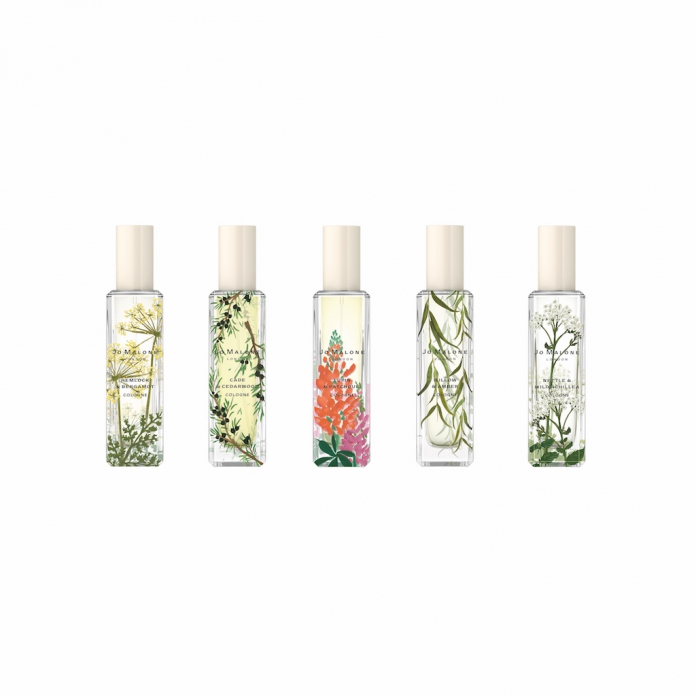 Wild Flowers & Weeds, is a collection of limited edition scents inspired by the unruly weeds and wildly-wonderful plants and flowers that line the banks of a winding river. Surprising concoctions, breaking through the cracks with no rhyme or reason. A tangy sting of nettle. The weeping willow, gently draping across the water. Hemlock's deadly allure, amidst a rainbow array of lupin flowers.
The collection includes five distinctive Colognes:
Hemlock & Bergamot: Hemlock's powdery petals, brightened with bergamot. A deadly, yet unexpectedly-delicate flower. Illuminated with golden mimosa and a floral flourish of heliotrope. Crisp and modern with a bite of cucumber.
Cade & Cedarwood: The smouldering embers of a wood-burning stove at nightfall. Basking in the warm and comforting glow of cade – its smoky scent mingled with cedarwood and complemented by a mouth-watering hint of sensual vanilla.
Lupin & Patchouli: Reminiscent of canal banks, awash with colour. A rainbow of lupin flowers, enriched by luxurious rose and deepened with rebellious patchouli. A surprising contrast with the fresh vibrancy of mandarin.
Willow & Amber: The expressive weeping willow, gently draping across the fresh morning water. Captured in the woody pairing of cashmere wood and smoky vetiver, enhanced by softly sensual amber.
Nettle & Wild Achillea: The tangy sting of nettle, peeking through pavement cracks and entwined with wild, white achillea flower. Sparkling with bright bergamot, the greenness softened by a soft base of white musk.
The Colognes are available in 30ml bottles, decorated with printed illustrations of the key ingredients of each fragrance inspired by a traditional painting style. Customers will receive a matching keepsake tin with purchases of two scents from the collection, or the full line-up.
Both the Violet & Amber Absolu (RM1,100/100ml) and Flowers & Weeds colognes (RM290/30ml each) are available from March 2019 exclusively at Jo Malone London outlets in Pavilion Kuala Lumpur and Suria KLCC.
Read also: #NewIn Fragrance: Sheer by Tiffany & Co.