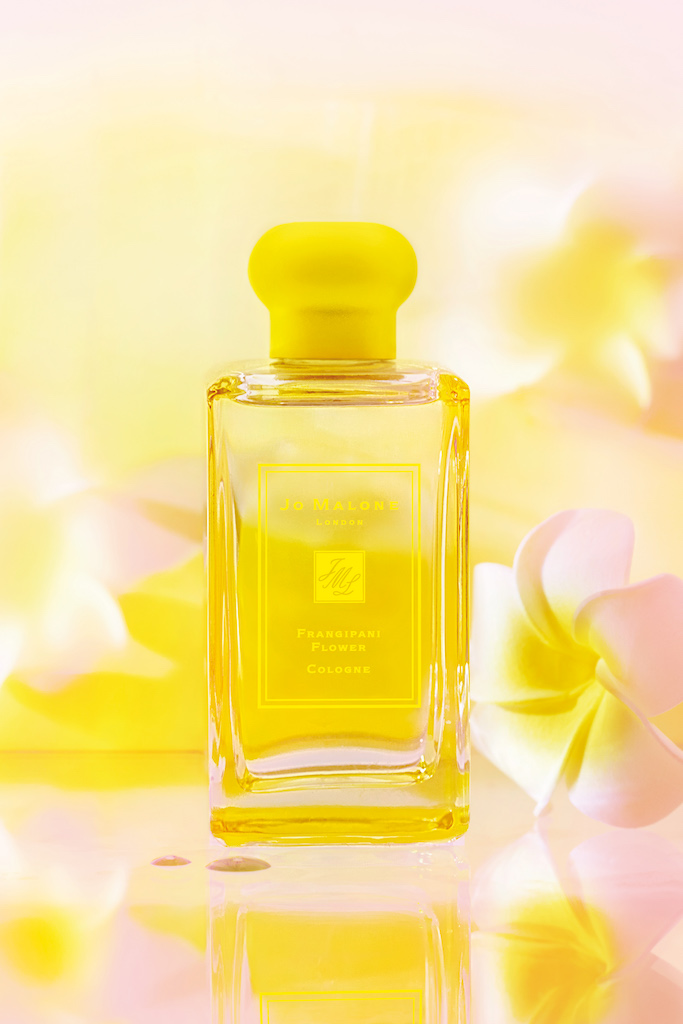 Jo Malone London's newest blossom is a radiant scent which evokes falling into the heart of a frangipani flower. The new Frangipani Flower Cologne is entranced by its solar warmth and sweet, airy lightness, as well as accented by luminous jasmine petals and exotic ylang ylang. The new scent is underpinned by creamy sandalwood and topped with a fresh twist of lemon.
Frangipani Flower brings a warm, solar radiance when layered with other fragrances. It's recommended that the Frangipani Flower Cologne to be paired as follows:
Frangipani Flower Cologne with Nectarine Blossom & Honey Cologne – for a fruity floral fragrance with the golden aura of frangipani mingling with succulent peaches; or
Frangipani Flower Cologne with Orange Blossom Hair Mist – for a warm floral scent, radiant with frangipani as shimmering orange blossom flows through your hair.
The Frangipani Flower Cologne will be available in a 30ml (RM290) and 100ml (RM530), for a limited time from April 2019.
Read also: #NewIn Fragrance: Jo Malone London's Violet & Amber Absolu and Wild Flowers & Weeds Collection