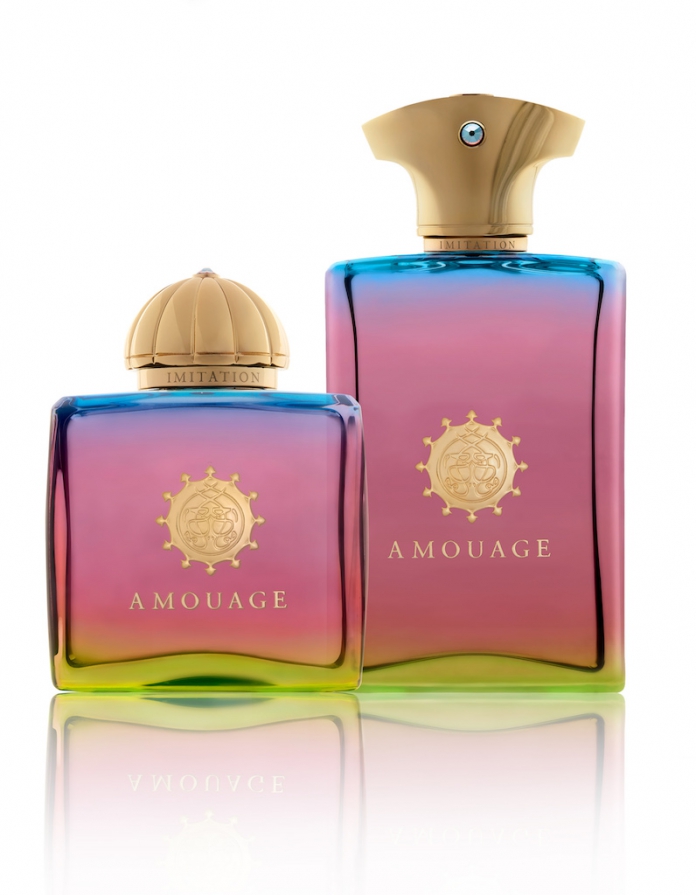 An interpretation of those rare moments when life mirrors art, Imitation is the highly anticipated fourth chapter of the second cycle of the Amouage narrative by Creative Director, Christopher Chong. An intensely personal exploration of New York City in the 1970s, Imitation is inspired by Chong's childhood memories and his first experiences of a city filled with graffiti, neon lights and a boiling pot of cultures, shaped the way he sees and understands art today.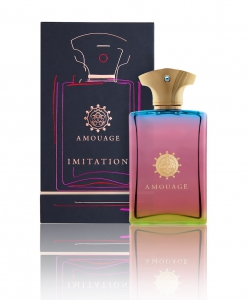 Imitation Man is a Chypre and Leather creation that articulates an era of audacious freedom. Cedrat and a mix of mysterious spices vibrantly open the fragrance to recreate the colourful and multicultural feeling of the streets. A smooth velvet and vinyl accord is then revealed after opening with Violet and Orris notes, giving a heady accord symbolising the moods and colours of the disco era. To create a smoky atmosphere, the base notes of Leather and Vetiver are complemented by the sensuality of Patchouli and Myrrh, only heightening the bold spirit of a time where animalistic behaviour and excess were embraced by the arts community.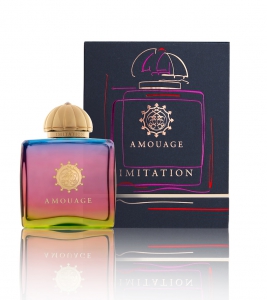 Imitation Woman is a floralcy aldehyde fragrance paying tribute to this unforgettable era. Traveling back in time to the iconic Studio 54, the olfactive journey embodies the multi-faceted lifestyle evolution with provocative concepts. The heart notes of Blackcurrant Buds, Aldehyde and Liquorice take you back to the heady days at the iconic nightclub where anything and everything could happen. The bright florally heart notes of Rose, Ylan Ylang, Orange Blossom and Jasmine are inspired by the diverse ethnicities of New York City, while Incense, Sandalwood and Patchouli represent the eternal sensuality and seductive sillage projected by the never ending party at Studio 54.
The neon colours of the iconic crystal bottles emulate the dynamic vibrancy and energy of the "City that Never Sleeps" whereas the rich midnight blue boxes pay homage to the Andy Warhol art movement of imitating an object and turning it into an iconic subject and are accented by a colourful abstract expressionist design symbolising the cultural melting pot that is New York City. The Topaz Aurore Swarovski crystal adds a hint of mystery and extravagance.
Read also: Beach Hut Man & Woman by Amouage