H&M will be launching their first-ever fragrance collection created in collaboration with one of the world's leading perfume houses, Givaudan, that consisting of 25 different scents divided into three distinct groups.
The "wardrobe of fragrances" will be available at the H&M House of Notes Beauty Pop-Up outside H&M 1 Utama from October 17th – 21st and at H&M Avenue K, H&M Sunway Pyramid, H&M IOI City Mall, H&M Gurney Paragon Mall Penang and H&M Aeon Mall Tebrau City Johor Bahru from October 17th.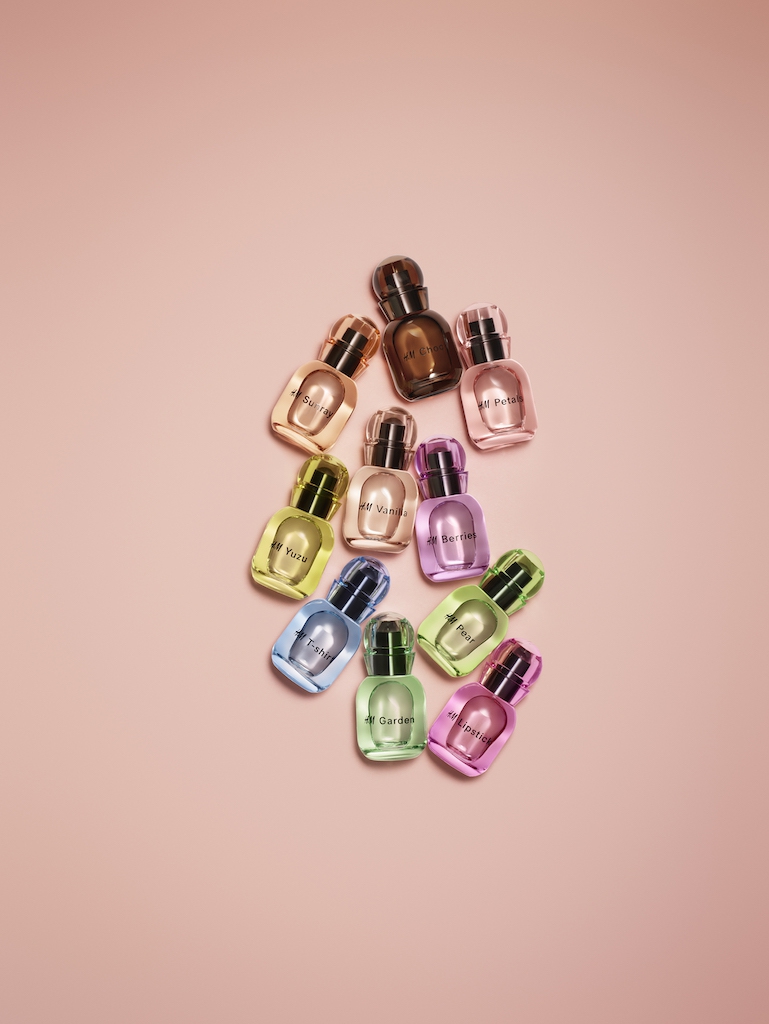 Dubbed the H&M House of Notes, the beauty pop-up will showcase the new fragrance collection with immersive installations, alongside H&M Beauty favourites from the wide cosmetics assortment launched in 2016. The pop-up space will be a beauty destination where shoppers are able to experience the various scents in a multi-sensorial and fun way while trying out other items from the H&M beauty department.
The H&M fragrance collection features a wide range of different scents with high quality and affordable prices, providing a multitude of opportunities for everyone to nd their own special scent. Each of the fragrances was created through a collaboration between the in-house H&M team and the perfumers Olivier Pescheux and Nisrine Grillié from Givaudan – one of the world's leading perfume houses. Pescheux is a world- renowned and award-winning perfumer, while Grillié is a young rising star in the fragrance world.
There are three distinct groups in the H&M fragrance collection and the price will range between RM27.95 to RM109.95. The singles consist of 10 different scents that revolve around a single note, such as vanilla, chocolate or yuzu. The Reveries, in both Eau de Toilette and body mist, are 10 different blended fragrances that tell a story or convey a certain feeling with names such as Freewheeling, Sparks Will Fly and Above the Clouds. Five different perfumes that are more nuanced and complex constitutes The Essences. They are made around a key ingredient of the nest quality, such as sandalwood, patchouli or rose and comes in both Eau de Parfum and as a roll-on perfume oil in perfect pocket size.