Couple of weeks ago we reported about Laneige new skincare line called White Dew moisture whitening skincare range. Formulated using the essences of truffle, Saururus chinensis Baill, a ton of Vitamin C and Phyto-sugar water, the skincare range helps to keep skin well hydrated while achieving and maintaining a healthy and dewy complexion.
There are six products in the skincare line and today I'm going to review the White Dew Original Ampoule Essence and the White Dew Tone-up Cream.
White Dew Original Ampoule Essence (RM220/40ml)
This essence contains Mela-vita Crusher to lighten dark spots and improve skin tone to deliver flawlessly clear skin. This concentrated ampoule formula works from within the skin to effectively lighten spots and even out skin tone for a brighter complexion.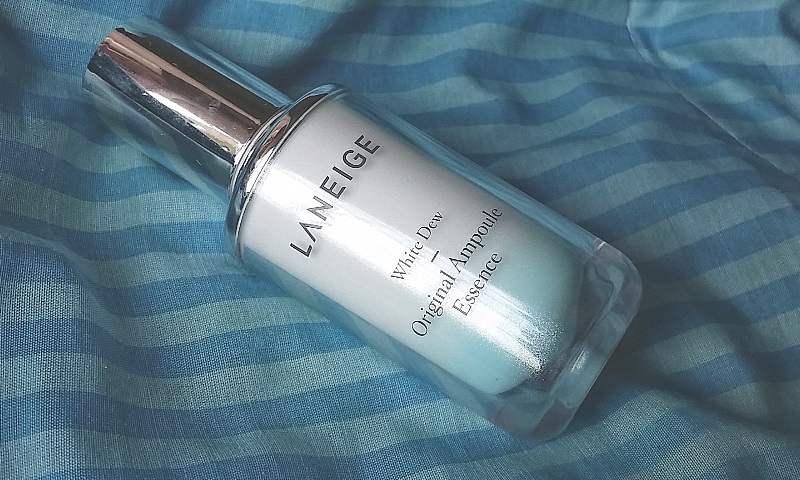 The White Dew Original Ampoule Essence is housed in a light blue bottle that comes with an auto-pump top. When you unscrew the top, the auto-pump will pump the product into the pipette automatically. Then press the top to dispense.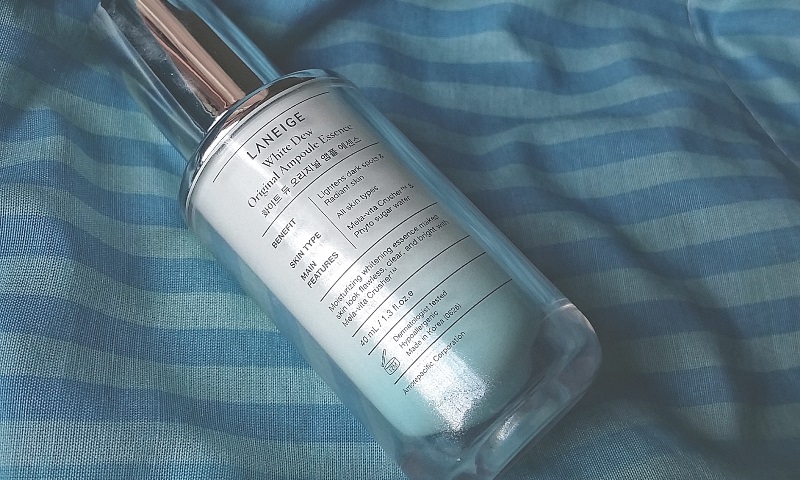 The consistency of the essence is a bit thicker, hence taking a longer time to absorb especially if you have oily skin like me. Nonetheless, I truly do like it very much because it is cooling and refreshing when apply onto my skin. Scent wise, the product smells pleasant and mild, very soothing I would say.
White Dew Tone-up Cream (RM165/50ml)
As its name suggests, White Dew Tone-up Cream is a moisturising cream to brighten up dull looking scream while providing hydration to the skin. It is fairly thick and creamy, almost like sunscreen which leaves a thin white layer over the face when apply.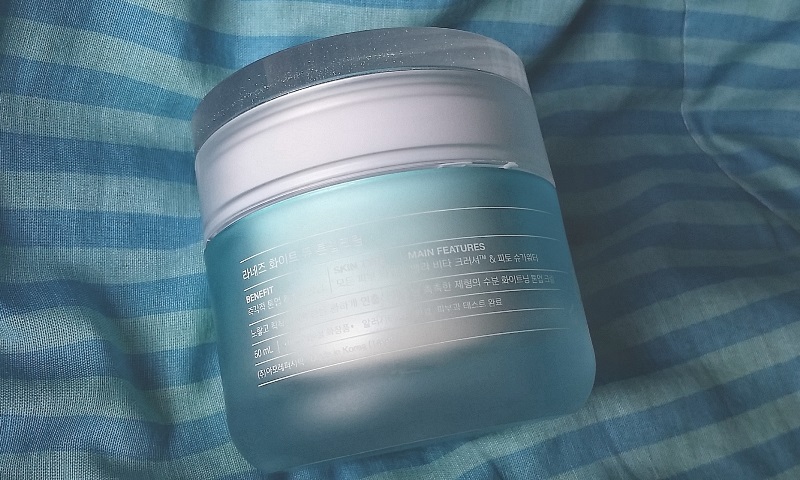 There was a point of time where I was out of primer. I decided to use this cream as my makeup base and boy, it worked perfectly well. All I did was I took a pearl-sized amount and dot on my face. Then I smoothen with gentle outward motions to spread evenly.
Final Verdict
Disclaimer: I used only these two products and mixed it with my current skincare range. Results may vary if these products are used together.
White Dew Original Ampoule Essence (RM220/40ml)
I have oily combination skin therefore I was slightly worried if White Dew Original Ampoule Essence will suit my skin as the consistency is pretty thick. Nonetheless, the essence did not lead to breakouts in my one month usage. It gives me the brightening effect that I really appreciate.
White Dew Tone-up Cream (RM165/50ml)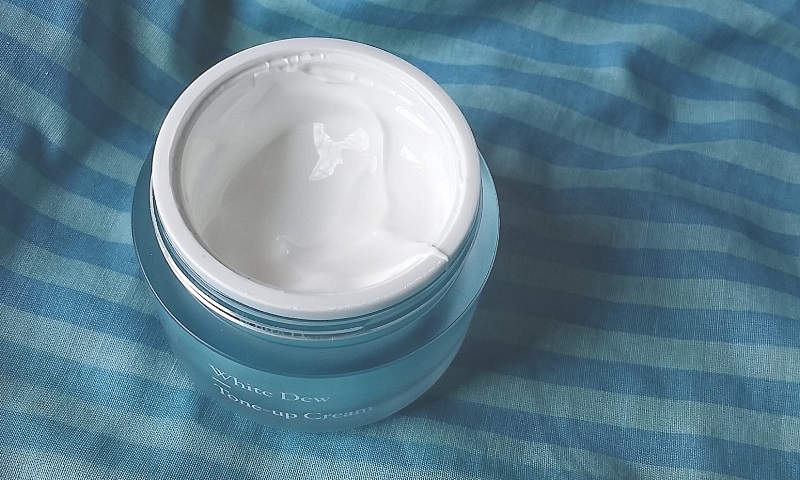 Due to its thickness and creaminess, I can't seem to get my hands reaching for this cream. Though I really dislike the texture, the cream did what it promised to do which is to brighten my skin complexion.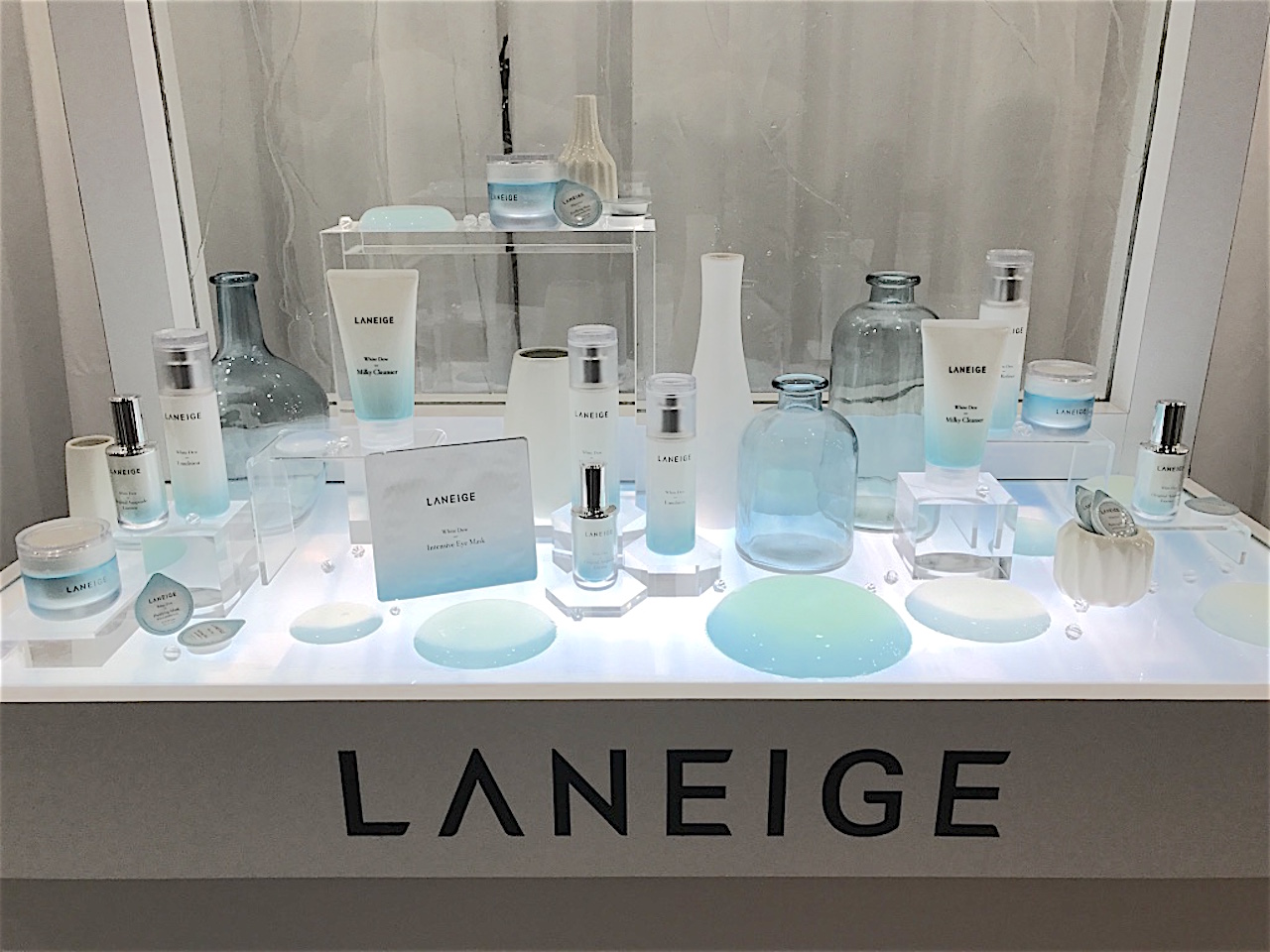 The complete Laneige White Dew moisture whitening skincare range is now available at all Laneige beauty counters and boutiques nationwide. For more information, visit Laneige Malaysia website.
Read also: 
Tried & Tested: Olay Regenerist Miracle Duo;
Tried & Tested: PINK by Pure Beauty "It's Pore Perfection"