Latest Update:
We would like to apologize for any confusion caused as we have discovered that the Kiehl's Pure Vitality Skin Renewing Cream has been discontinued without notice. At the moment, we would like you to discontinue your use of this cream until we receive the official statement from Kiehl's regarding its discontinuity. You can read Beauty Blogger, Paris B.'s account and the development of this on her post, The Kiehl's Pure Vitality Skin Renewing Cream is one sweet cream but please read my update.
---
The Kiehl's Pure Vitality Skin Renewing Cream is a 99.6% naturally-derived formula that combines the efficacy of two world-renowned wellness ingredients –New Zealand Manuka Honey and Korean Red Ginseng Root. While cocooning the skin in a comforting and nourishing texture, this breakthrough moisturizer helps skin resist hydration loss while also aiding in recovery from existing skin damage.
I put this unique moisturizing cream to the test to see if the 'cocooning' texture made a difference on my skin for a month.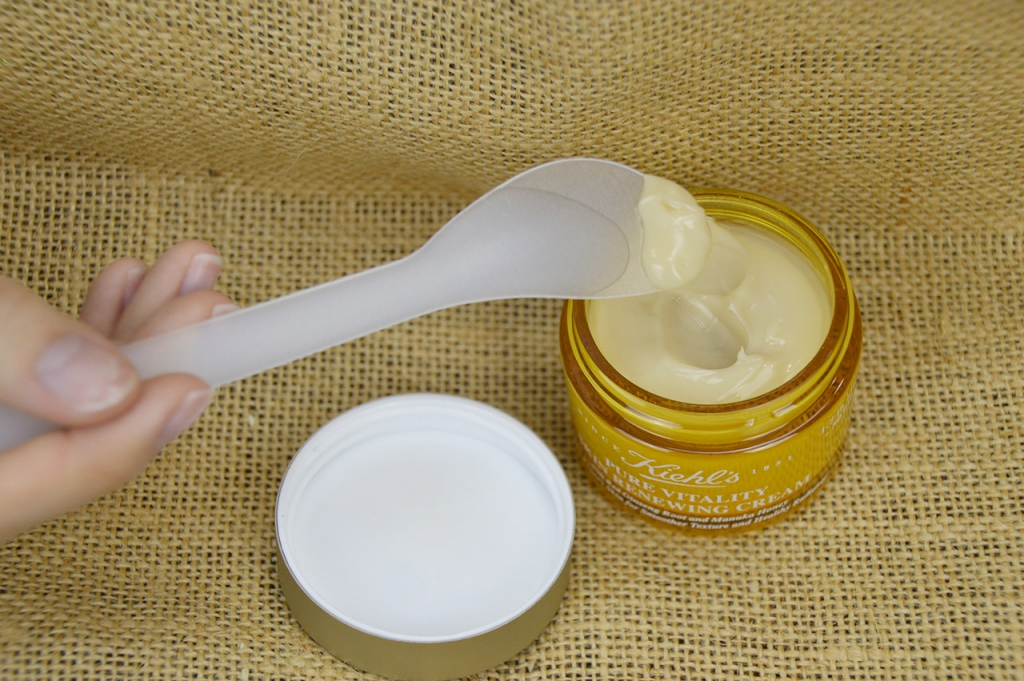 My Verdict
Being in an air-conditioned room and car for hours from day to night has taken a toll on my skin so after using this cream every night, I find that my skin is less oily during the day and the fine lines around my nose and mouth area have faded a little. The slightly waxy texture does take some getting used to but it does dry to a smooth finish so it wasn't uncomfortable on my skin. The manuka honey scent was not too overly sweet which is a plus! And a little goes a long way so a pearl-sized amount was enough for my face and neck area.
Disclaimer: This cream is used with products from other skincare brands hence, the results may vary if one is to use it together with products from Kiehl's.
The Kiehl's Pure Vitality Skin Renewing Cream retails for RM254 (50ml).
For more information, visit Kiehlstimes.com.my or follow Kiehl's Malaysia's Facebook for their latest updates.
Read also: [Video] Tried & Tested: How I Save My Dry Lips With Kiehl's Butterstick Lip Treatment